Paid Content For

Every editorial product is independently selected by our editors. If you buy something through our links, we may earn commission.
Let's get one thing straight: we're not afraid of color. However, this latest winter color trend has us doing a total 180 and going back to our classic, minimal side. Whipped cream, aka soft, creamy off-white, is one of the biggest trends we've spotted on the online shelves for 2023. Not only does the color scream winter wonderland, but the muted white also allows for seamlessly layering with other earth tones.
But don't think whipped-cream clothing has been reserved for the traditional tee or top. We're spotting some of our favorite winter garments and active pieces in this milky hue — and Athleta has them all. From beanies to ski pants, gloves to wraps, here are 10 ways to wear the frosted look for winter.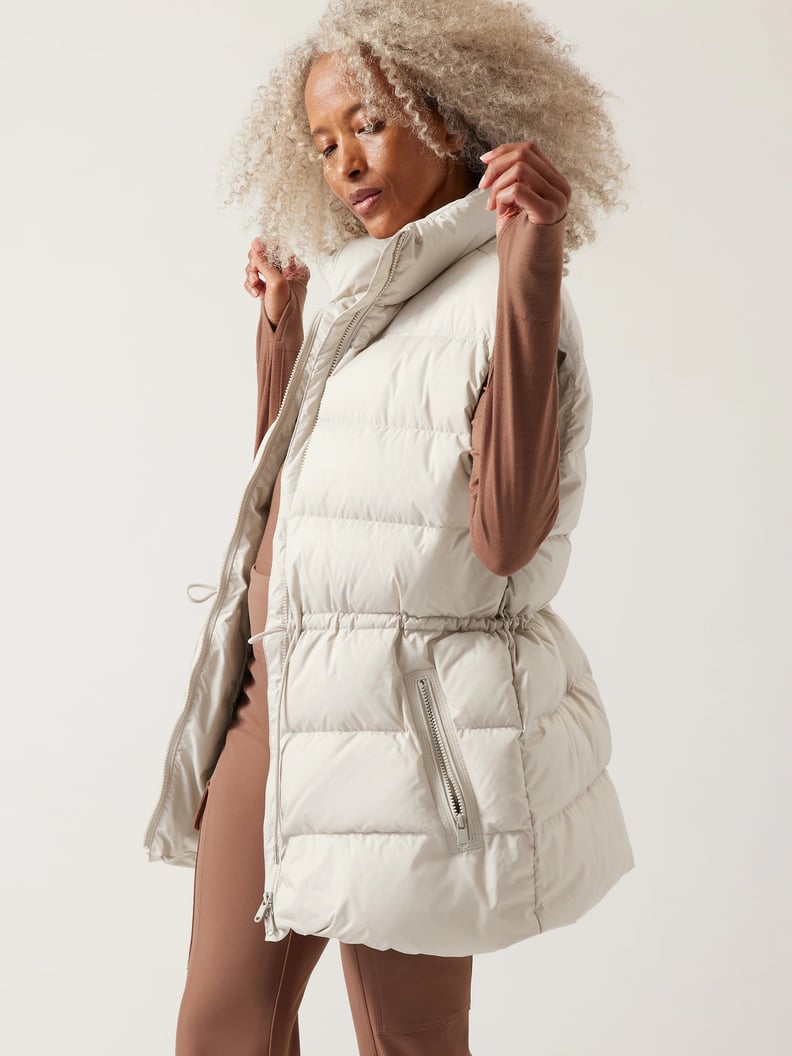 Cascade Down Vest
A great way to bring the whipped-cream craze into your look is to layer the Cascade Down Vest ($229) over your favorite sweater set. This oversize puffer-style vest provides extra warmth and winter protection thanks to a combo of 100% Responsible Down Standard down fill and Durable Water Repellent fabric finish.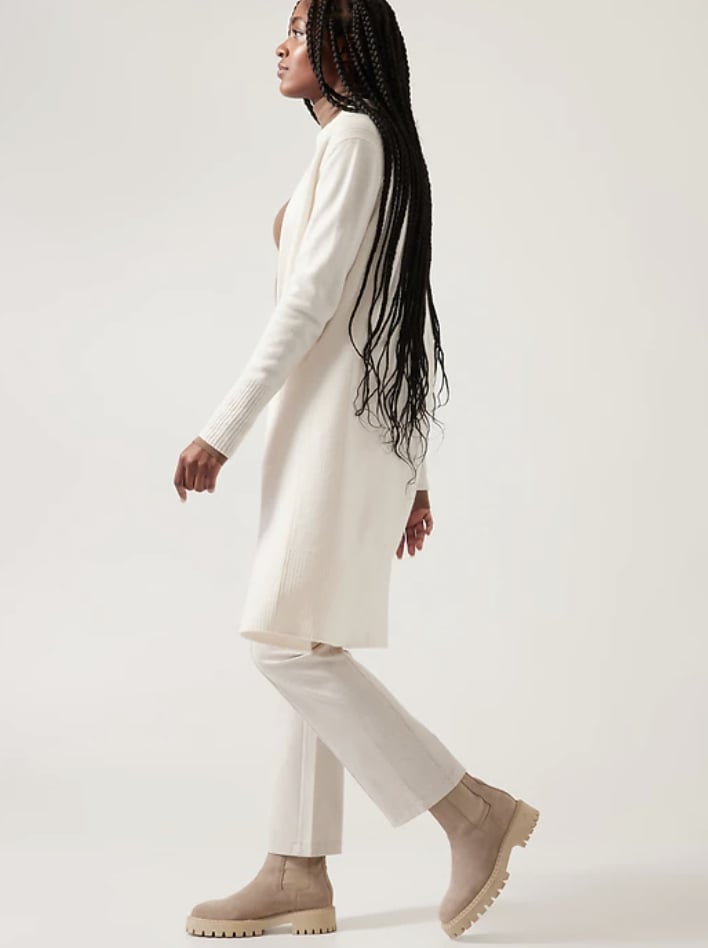 Spirit Refined Wool Cashmere Wrap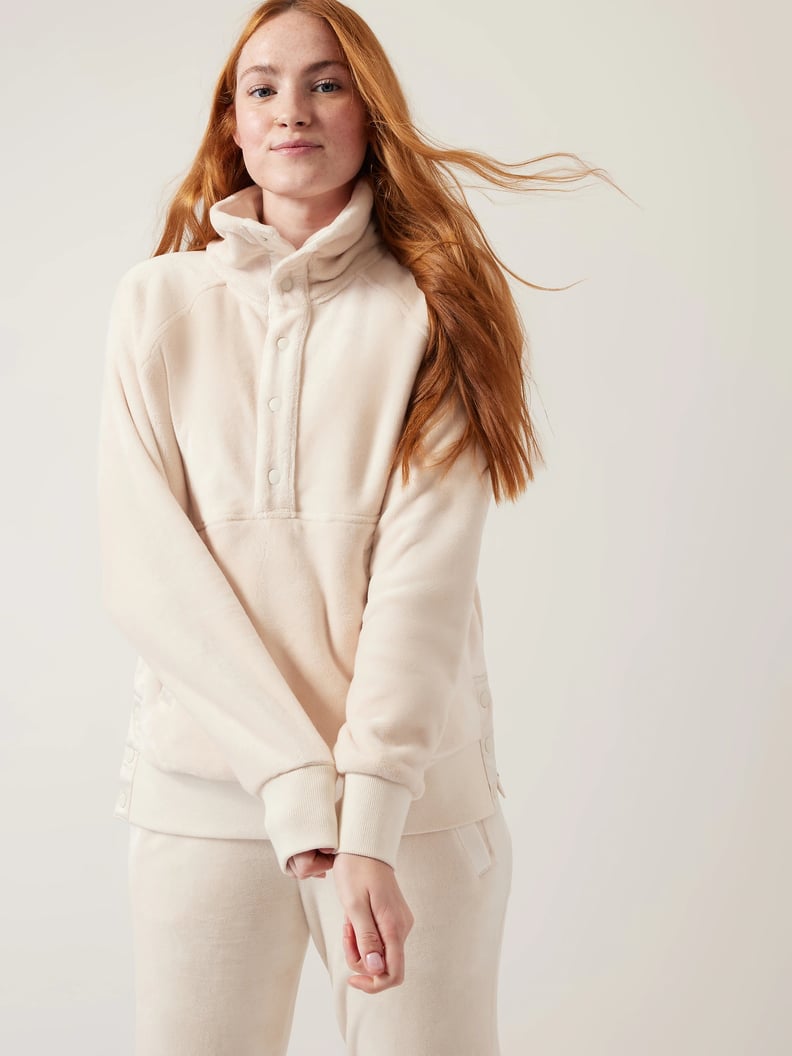 Recover Cozy Snap Front Sweatshirt
If you're a fan of monochrome sets (and if not, what are you waiting for?), consider the Recover Cozy Snap Front Sweatshirt ($149) and your favorite jogger. We're loving how this sweatshirt goes above and beyond with a plush interior.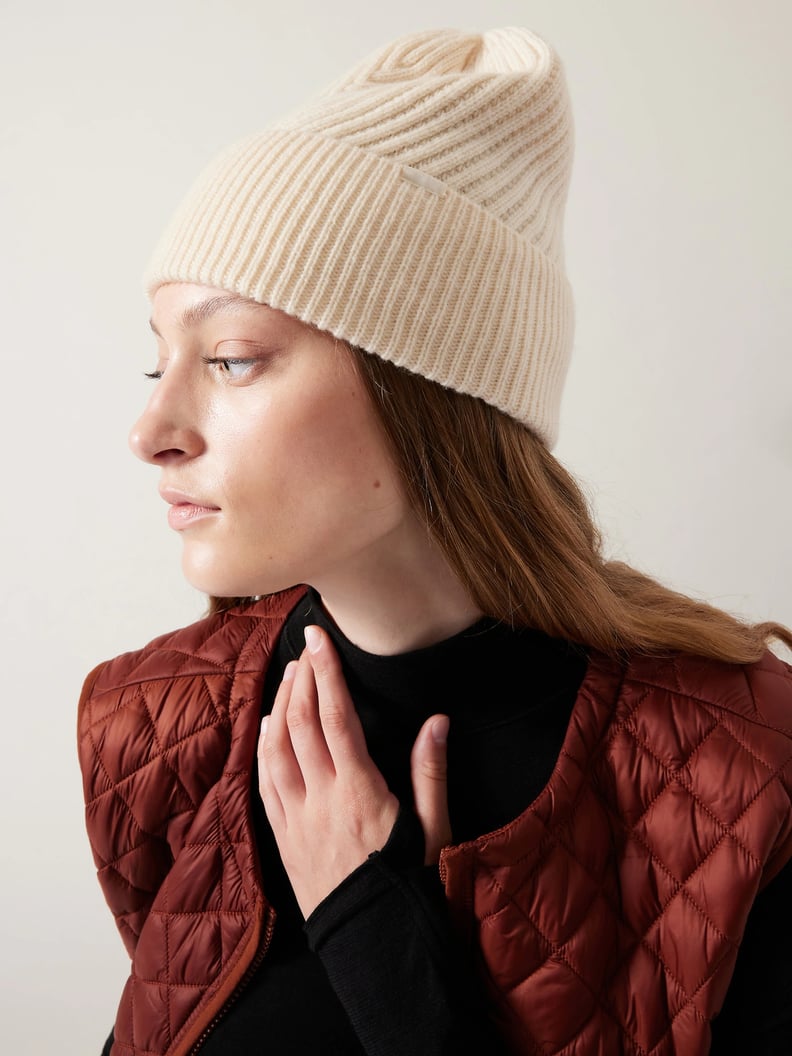 Wool Cashmere Beanie
You can also embrace the cream trend in a more subtle way. We already love the Wool Cashmere Beanie ($55) as a top winter accessory, but this off-white shade is the perfect way to test the whipped-cream waters.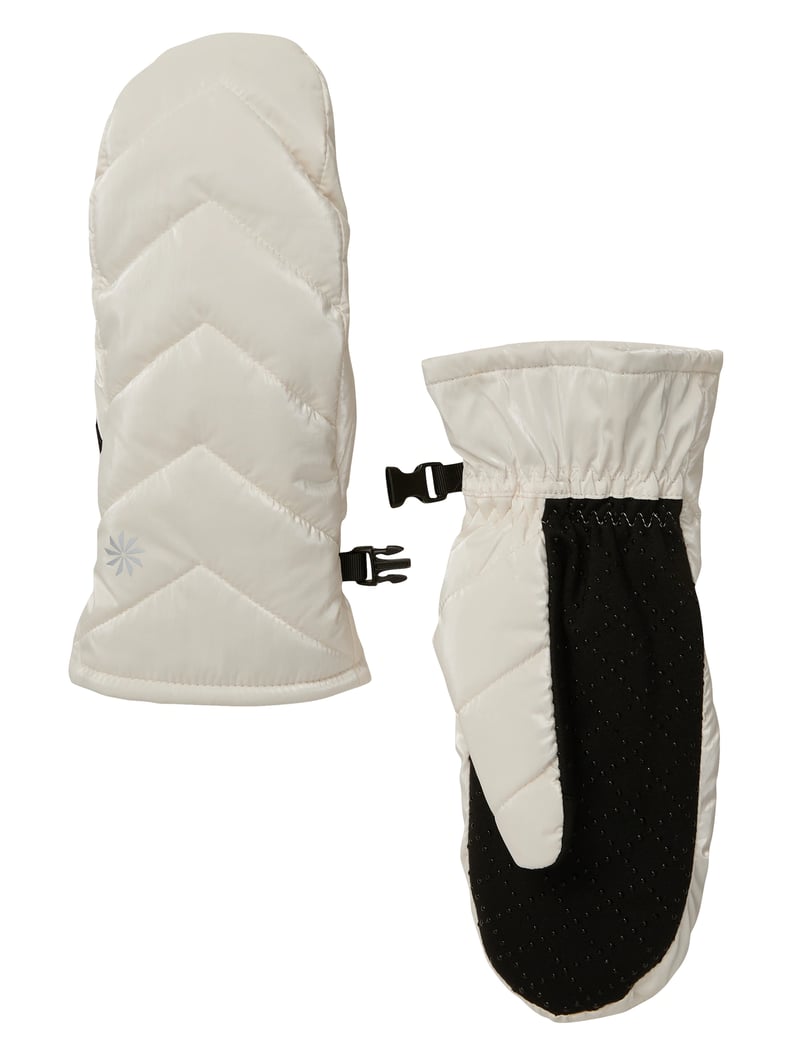 Quilted Puffer Mittens
Bring the wintry trend to your accessories with the Quilted Puffer Mittens ($49) in a crisp milk color. We particularly love these mittens for winter adventuring thanks to how lightweight they feel while still locking in warmth.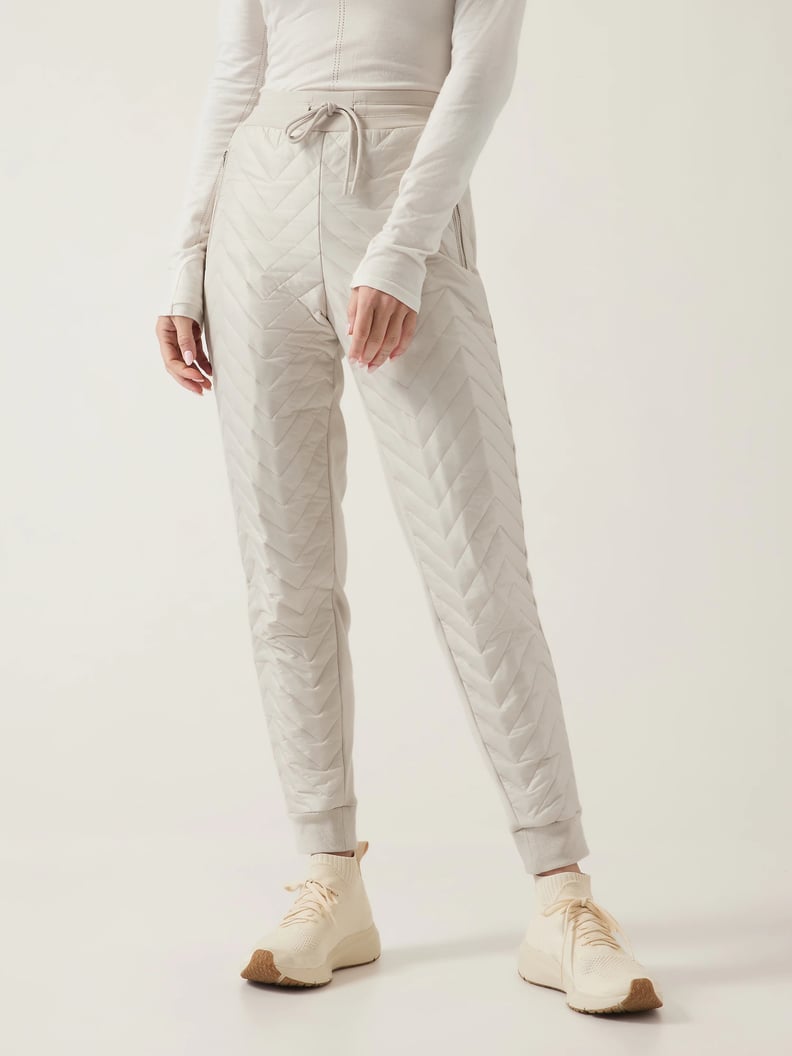 Après Ski Jogger
If you're heading out on a snowy adventure, the Après Ski Jogger ($149) is for you. It's both water repellant and wind resistant, making it perfect for hiking, exploring, and doing other wintry workouts.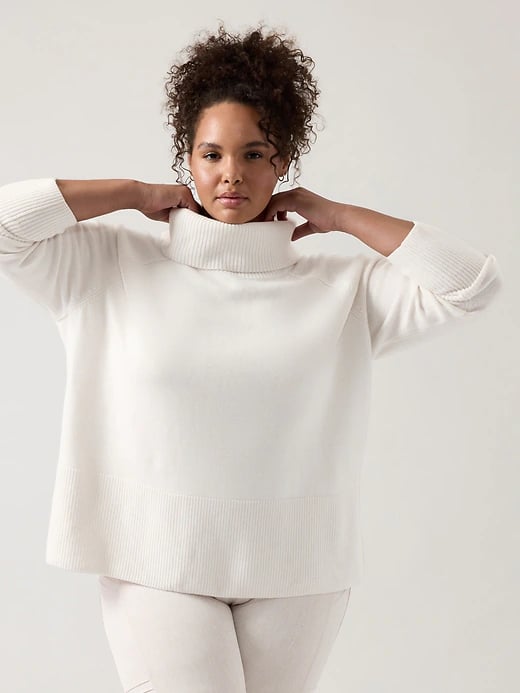 Alpine Turtleneck Sweater
The Alpine Turtleneck Sweater ($229) is a great option for those post-studio-session hangs. This loungey sweater actually has sweat-wicking properties to pull moisture away from the body to the surface of the fabric so it can evaporate more easily. Plus, it simply looks the part of winter trendsetter.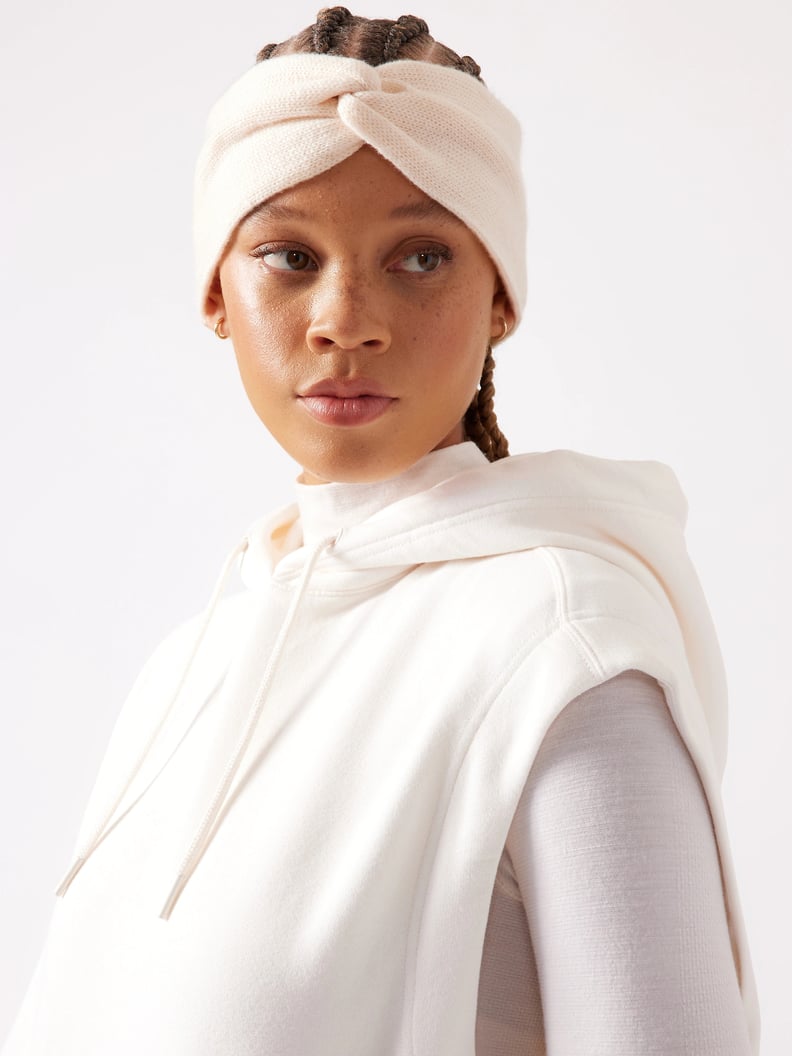 Après Twist Headband
Whether you're hiking, skiing, running, or simply spending time lounging, the Après Twist Headband ($35) is a great way to bring in that wintry look — and extra warmth — to your wardrobe.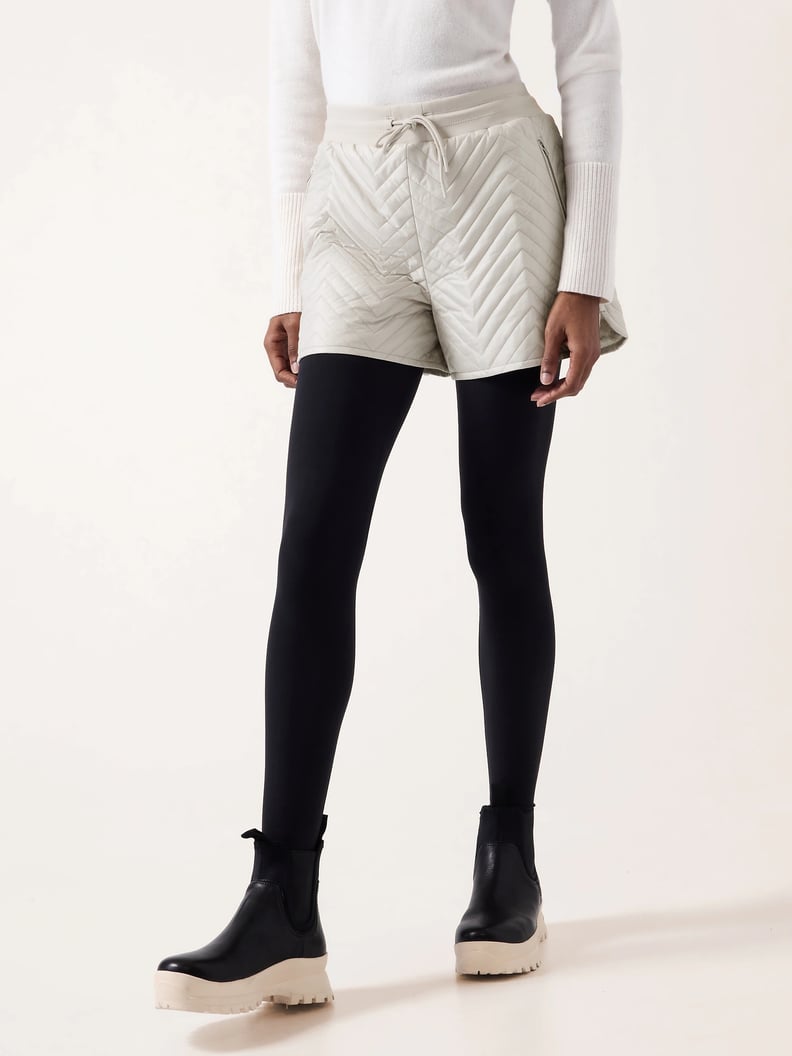 Après Ski Short
Shorts for winter? Trust us when we say the Après Ski Short ($89), with its quilted chevron design and sporty drawstring waist, is a great option to pair over your favorite tights for a weightless workout look.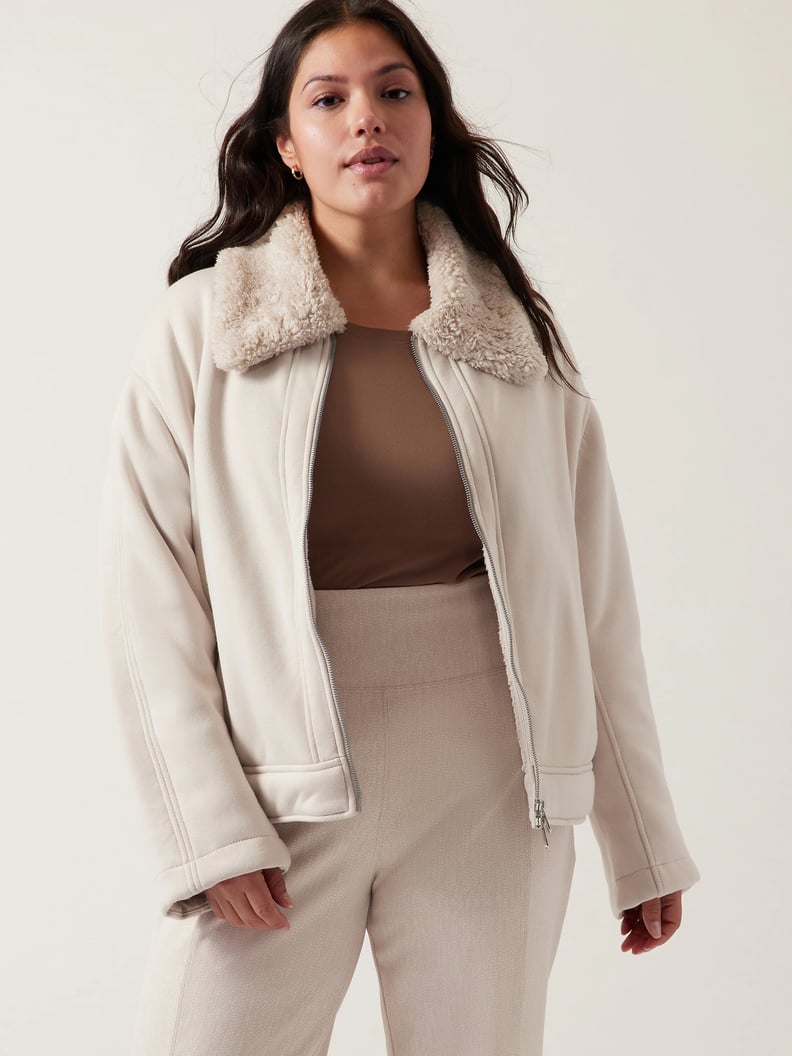 Westbound Sherpa Jacket
The Westbound Sherpa Jacket ($159) boasts cozy sherpa lining to keep you toasty after those winter workouts. It's perfect for layering the whipped-cream trend with pieces you already own.