The Olympic Hockey Overtime Rules, Explained
The Overtime Rules For Hockey Have Changed Since the Last Olympics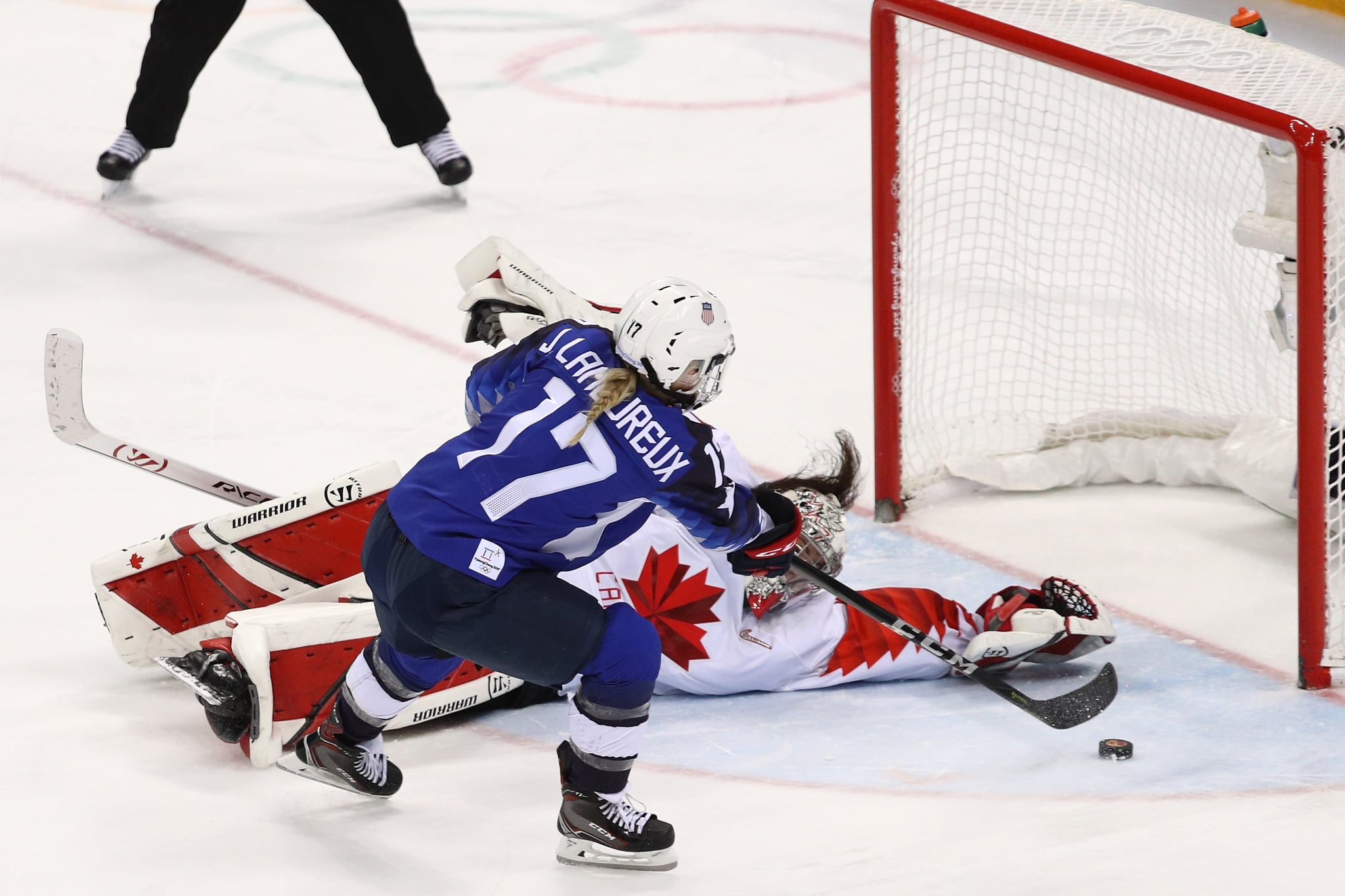 When the best hockey teams in the world go head to head at the Winter Olympics, ties are almost inevitable. And when that happens, you may find that the overtime rules for Olympic hockey are even more complicated than you think. That sudden-death shoot-out that settled the gold-medal match between the US and Canada women's teams in 2018? It would even't be possible under the new Olympic rules. So how does overtime work these days?
According to NBC Olympics, the Olympic overtime rules are the same for both the men's and women's tournaments — but the rules change depending on the stage of the tournament. In the preliminary (or "group") stage, a tie at the end of regulation is handled similarly to other regular-season games. Overtime starts with five minutes of three-on-three play. Whoever scores first during that period wins the game. If that five-minute period expires and no one has scored, then the overtime proceeds to a shoot-out. Five players take part for each team, alternating shots until all 10 players have gone. The team with the highest total at that point wins. If the game is still tied, then the shoot-out proceeds to sudden death. Any player can take a turn at the goal, and the teams continue to take shots until one scores and the other doesn't.
The rules change once the preliminary stage ends, however. For the quarterfinals and semifinals, overtime starts with 10 minutes of three-on-three play instead of five, though the outcome is the same. If someone scores, they win; if not, the shoot-out proceeds following the same rules.
Once teams advance to the bronze- and gold-medal matches, the overtime rules shift once again. A tie at the end of regulation is still addressed with a three-on-three overtime period. However, teams play for 20 minutes during the medal matches, and unlike in past Olympic Games, there is no shoot-out. If, after the full 20 minutes of overtime have elapsed, no team has scored yet, they'll simply keep playing until someone scores and breaks the tie. The other change is the inclusion of an intermission after each 20-minute overtime period, during which the ice is resurfaced and the players get 15 minutes to rest before play starts again.