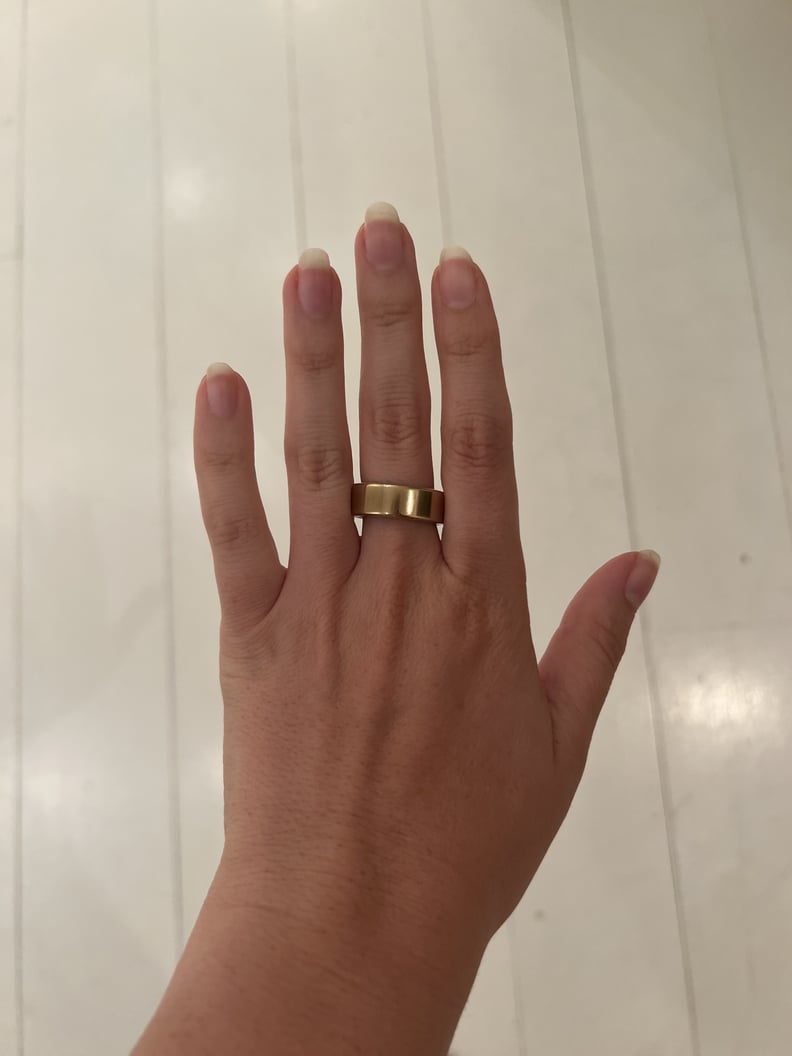 POPSUGAR Photography | India Yaffe
POPSUGAR Photography | India Yaffe
Every editorial product is independently selected by our editors. If you buy something through our links, we may earn commission.
I've never worn any kind of fitness tracker, but I always thought that if I were to try one out, it would be the Oura Ring ($299–$549). The Oura Ring 3 is a fitness and wellness tracker that calibrates your sleep, heart rate, workouts, active calorie burn, and general wellness. I love the idea that it's a ring, not a bracelet, and it's so sleek and elegant that most people think mine is a gold band. I was curious about it because I'm a fairly active person, and I was interested to see what my daily walks and workouts were doing to my heart rate and if they were as effective as I thought they would be. After wearing the ring for about a month, here are my thoughts.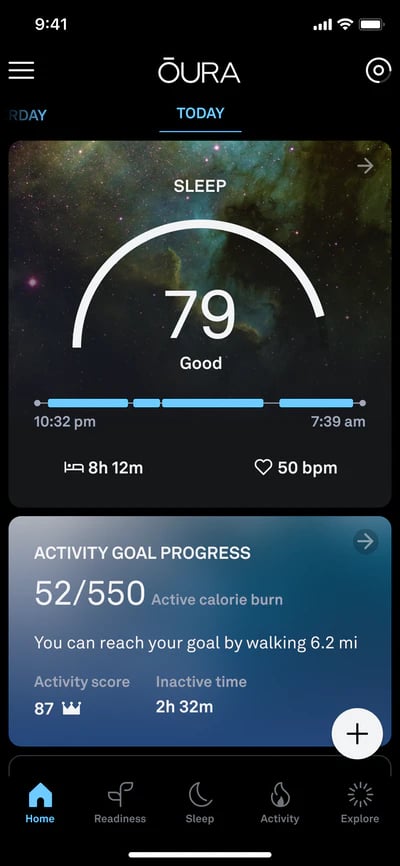 What I Like About the Oura Ring
To be frank, I like the Oura Ring a lot more than I actually thought I would. It's comfortable and easy to wear — you receive a kit to try on different sized rings to find your perfect match. I normally wear mine on my left middle finger, but occasionally I'll keep it on my left pointer finger. It comes in five colors: gold, black, silver, stealth, and rose gold, and there's also a new collaboration with Gucci that just launched, if you're more fashion-forward. There's a lot of data available, and honestly, it can be a bit overwhelming, so I'll break down my favorite points.
For me, the most useful application has been tracking my sleep. I don't generally have an issue falling or staying asleep, but I do wake up tired often, as opposed to refreshed, energized, and ready to start the day. There are also lots of nights in which I don't get as much sleep as I'd like, and I was curious to see how that would affect my next day. I found that, in fact, when I got a sleep score lower than 80, I did feel more sluggish during the day. Most notably, when my amount of REM sleep was suboptimal, I would wake up with that tired feeling I've become accustomed to.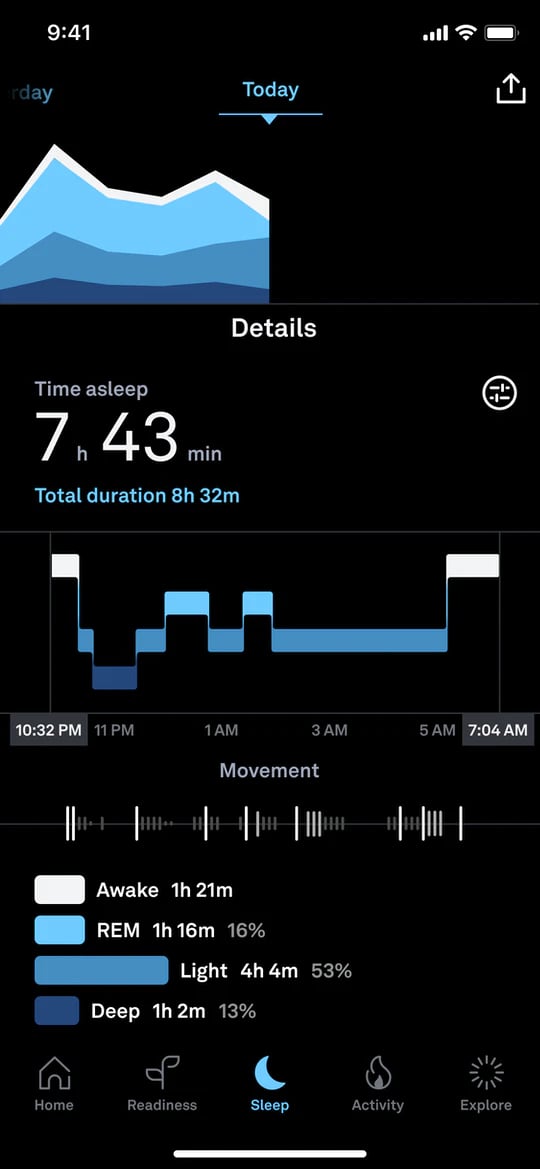 What's Worth Noting About the Oura Ring
I think the most important thing to note about this tracker is that it's not for everyone. It's important to not let the data interfere with how you actually feel. For example, if you wake up feeling refreshed, but it says you have a lower sleep score, don't get discouraged that you won't have enough energy throughout the day. The data is meant to supplement your knowledge, not dictate your feelings. Additionally, it does track calories burned, both actively and just throughout the day as you're existing. If you've struggled with eating disorders, this information may be more harmful than helpful. I personally found it helpful, but if you'd rather not see those metrics, you can opt out of showing calories on the app altogether and change your main goal to steps instead of calories burned. It's also not 100 percent precise when counting your activity. I had to manually enter my low-impact pilates sessions, and yesterday while I was packing suitcases it said that I did a 17 minute strength training workout. It's accurate, but not precise.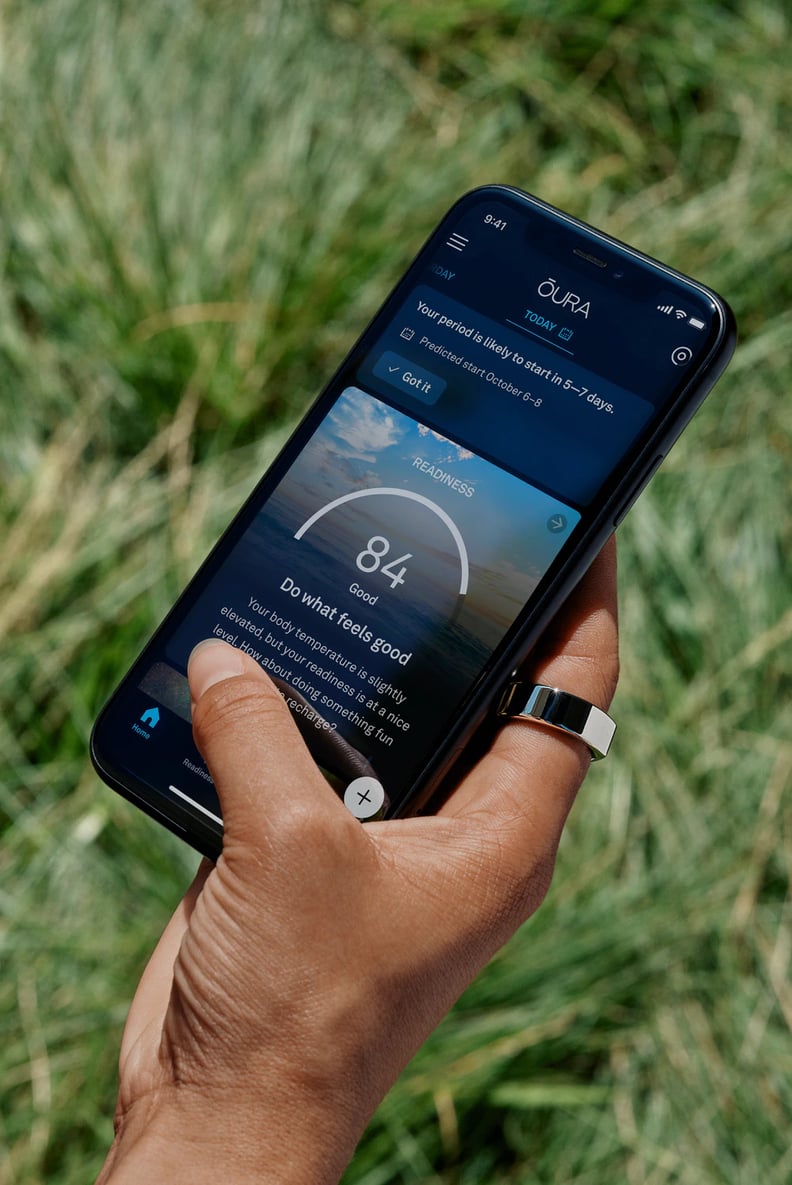 Who Is the Oura Ring Best For?
This product is best for people who want access to their own health data. I know someone who found out they had COVID-19 from seeing a heart-rate spike in the middle of the night on their Oura Ring. With no other symptoms but a sneaking suspicion, they took a test that came back positive. The ring also tracks patterns over time, so you get a good sense of your typical heart rate, calorie burn, and sleep patterns. If you want to make a change, it becomes that much easier to pinpoint the problem with the Oura Ring. If you're already an active person or want to become more active, this is a high-quality tracker. It also has great battery life; it can go without charge for up to seven days.
In summary, I really like my Oura Ring. I find the data very helpful, and it lets me know how to make minor tweaks to support my overall health and wellness goals. It's not going to tell you anything unprecedented; after a turbulent red-eye last night, it's no wonder my sleep score was abysmal, and I've had lots of coffee to keep up. But, for someone that generally leads a healthy lifestyle or is looking for clues to improve their everyday habits like sleep and movement, I'd highly recommend the Oura Ring.
Where the Oura Ring Is Available
You can find the Oura Ring on the brand's website.
Rating:
★★★★★