Peloton 5-Minute Cooldown Ride Review
Now That I've Discovered Peloton's Cooldown Rides, My Soreness Isn't So Uncomfortable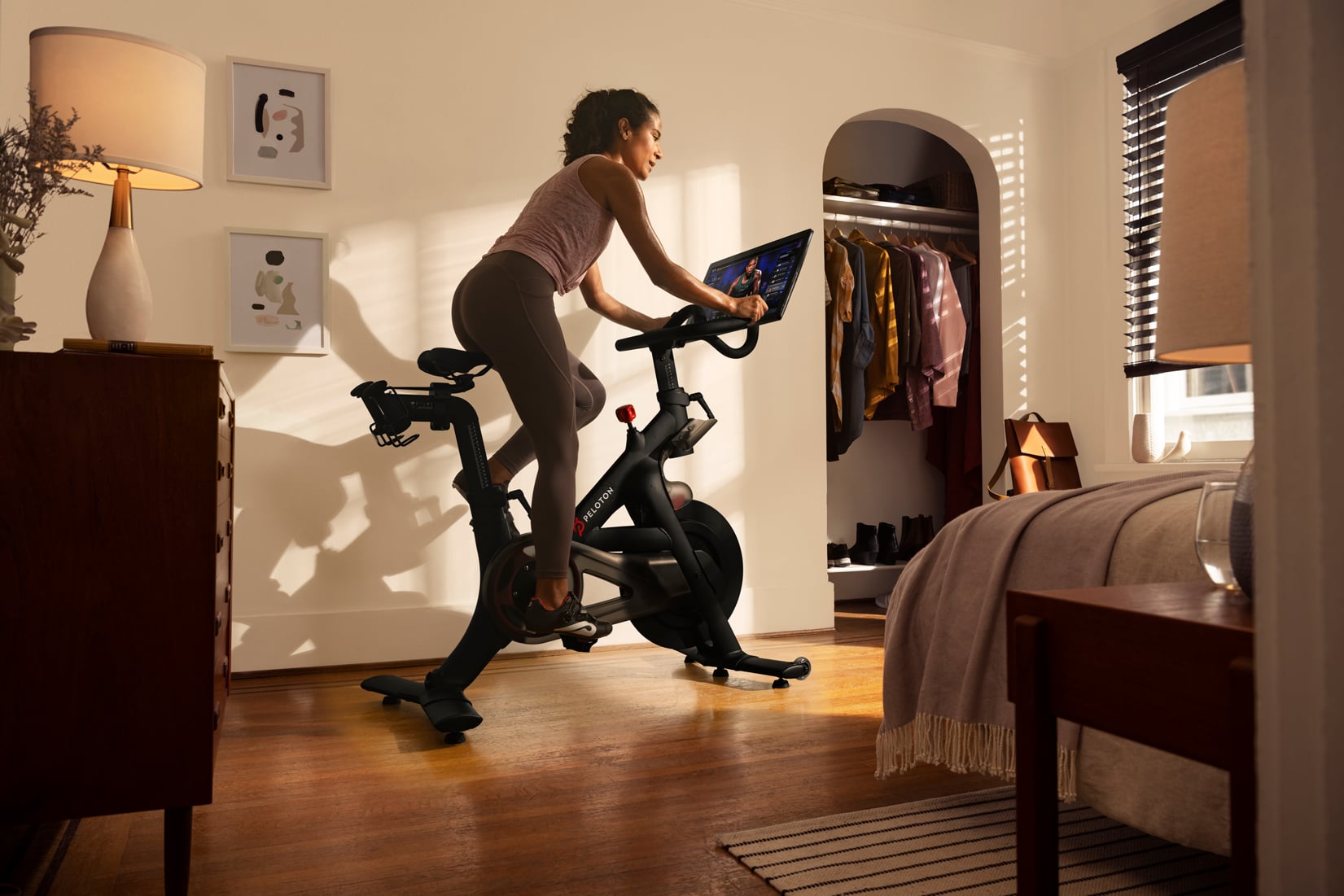 For as much as I love sweating out all my stress on a stationary bike, I had always been the person unclipping from her bike and sprinting out of the indoor cycling class the very second the instructor's final countdown was over — fully skipping the cooldown, of course.
As you can imagine, my full-steam-ahead attitude hasn't always been beneficial for my physical fitness — muscle soreness strikes hard without proper recovery time. When I bought my Peloton bike, though, I made a personal commitment to better my cycling habits. On top of perfecting my bike setup, that's meant treating my body to proper cooldowns after difficult hills and intervals — luckily, Peloton made that very easy with the app's five-minute cooldown rides.
After one of my rides, the option to take a five-minute cooldown ride popped onto my screen, so I clicked in. The instructor opened up the class as if I had just finished an intense ride with her, instructing the virtual audience to drop our resistance and also our cadence in order to lower our heart rates.
As I started to feel my heart rate lower (and the postclass sweat really kick in!), my instructor called for us to loosen up our grips on the handlebars, hydrate, and begin inhaling and exhaling deep, relaxing breaths.
Just taking that time to connect with my breath put me in a calmer mindset, where I didn't feel the need to immediately hop off my bike. It felt almost meditative, as the instructor asked the audience to set an intention for the rest of the day. While exercise in and of itself usually gives me the endorphin kick to break a bad mood, the cooldown helped me reflect on my accomplishment of working out before logging into a long day of work and errands.
I felt proud of myself for clipping into my bike, then properly giving my body the time it needed to recover from the challenge. After just five minutes of cooling down, I also felt more willing to spend a little more time statically stretching — as an added bonus, my quads and knees were much less sore and stiff the next day.
I regret not sticking through all the cooldowns of my in-person cycling classes in the past — it probably would have saved me a lot of pain walking up and down the stairs of my apartment. While I am proud of my energy in the morning, sometimes listening to my body simply means slowing down.
Click here for more health and wellness stories, tips, and news.
Image Source: Peloton