How Friends Cause Weight Gain
How Your Friends Can Hinder (or Help With) Weight Loss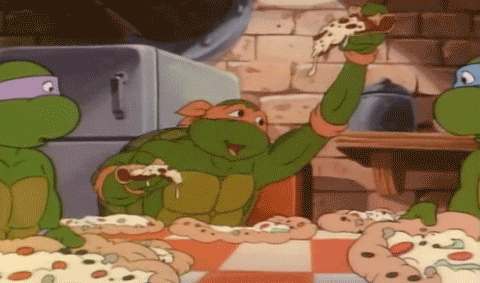 1
Your Quality Time Always Involves Food
When your go-to group of friends always wants to try out a new restaurant or order over-the-top dishes, it's tough to dismiss fun invitations in favor of staying home to eat clean. And even with the best intentions to stay strong at the table, once those breadsticks or fried appetizers are passed around, it's so hard to say no.
How to handle: Instead of heading out for a big meal, suggest that everyone gets together potluck style at a friend's place. Not only will you all be saving money, but you can also be sure the dish you bring satisfies your dietary needs.
If it's a special occasion and going out is the only option, look up the menu ahead of time, and decide what you're going to order before you step through the door. Also be sure to enjoy a small snack before the meal, so you don't arrive to the table ravenous and ready to chow down on whatever comes out first.
Source: Tumblr user derelick