"Prodigy" Documentary Series Launches on Quibi
"Prodigy" Documentary Highlights the Enormous Talent of Young Athletes in Bite-Size Episodes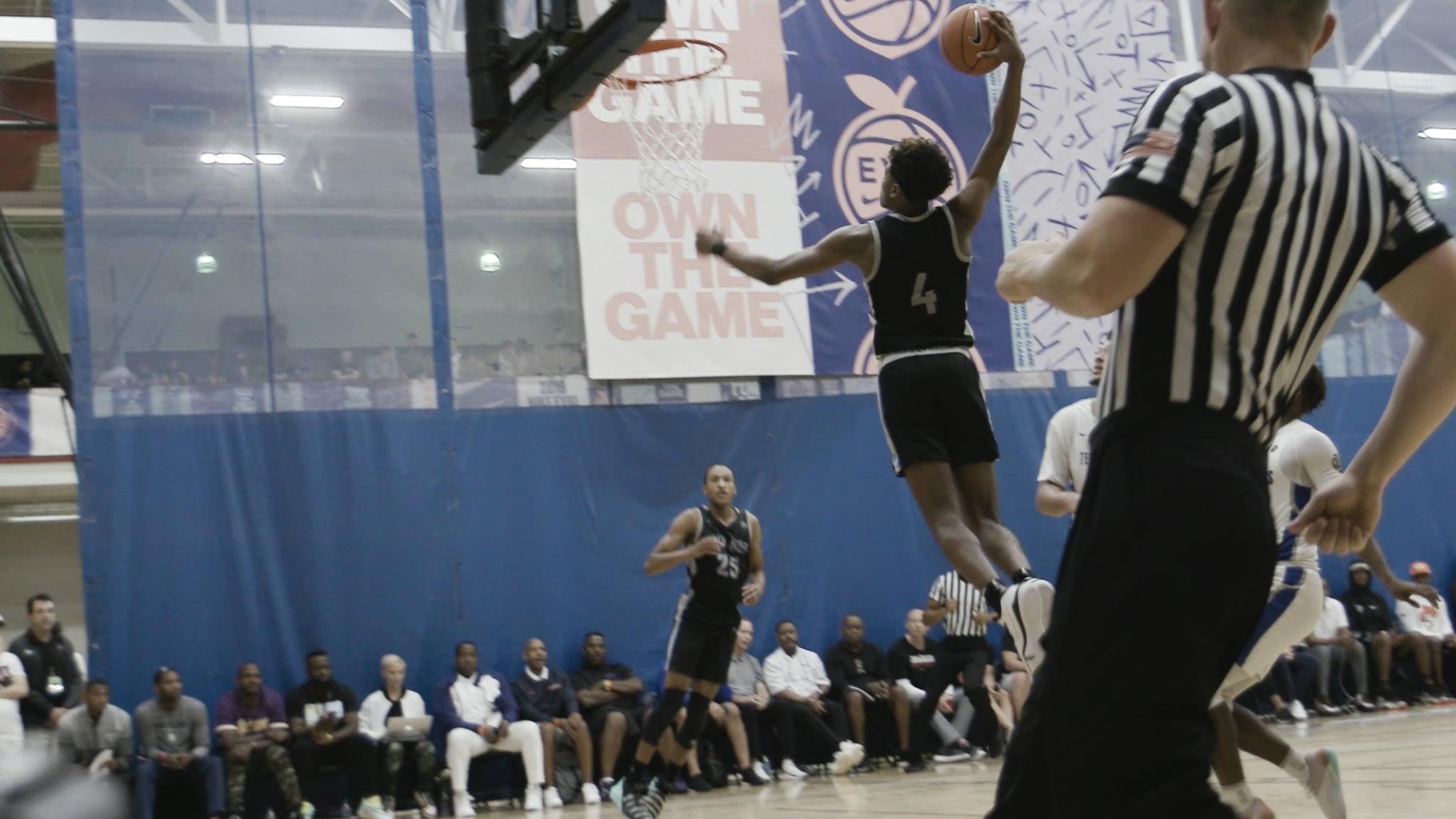 Image Source: Courtesy of Quibi
Jalen Green, Red Gerard, Chantel Navarro. These names and more are ones to be remembered simply because of the extraordinary talent behind them — and docuseries "Prodigy" promises to highlight their hard work and dedication. The show lives on Quibi, a new mobile-first, video-streaming app and features eight episodes highlighting superstar athletes 21 and younger who rose to become some of the best in their sports.
Take Green, for instance. He's the number-one ranked high school basketball player in the country, and you should see him dunk. "This work is paying off, but we can't be satisfied obviously because we still have got a long ways to go," Green says in the beginning of his episode. Or, take Navarro, a five-time national champion who is continuing her family legacy of world-class boxing and is striving for the 2024 Olympics. "Every day, every hour of the day, every minute of the day, every second of the day," she concludes her episode. "This is my passion, this is where my heart is, and nothing is impossible." Then, there's Gerard, a cool, touch-the-sky snowboarder you may remember from Pyeongchang 2018 where he became the youngest male Winter Olympic gold medalist since 1928.
The five other athletes highlighted in this docuseries are: Sha'Carri Richardson, who broke the women's 100-meter collegiate record in June 2019 and went pro shortly after; Regan Smith, who holds 100- and 200-meter backstroke world records; Matthew Boling, who was considered the fastest man in high school track and field 100-meter history last year and who now runs for the University of Georgia; soccer's Tyler Adams, who went pro at the age of 16; and Korey Foreman, the number-one football recruit for the class of 2021. It's a pretty impressive lineup.
Each seven- to 10-minute episode features an introduction by USWNT powerhouse Megan Rapinoe, an Olympic and World Cup champion in her own right. Each tells the story of accomplishments, whether that be world records or repeated national titles, but they also showcase the sacrifices that entire support systems make to help out along the way. Parents drive to and from games after late work shifts, coaches put in extra hours of strenuous training — it all comes into play in order to aid in a single athlete living up to their true potential.
The first three episodes of "Prodigy" air on April 6 with the launch of the Quibi app. Per month, Quibi costs $5 with ads and $8 without ads, but the company is currently offering a 90-day free trial for a limited time if you sign up at Quibi.com before the end of April. Watch the trailer for "Prodigy" ahead. If this doesn't get you pumped up for the docuseries, we don't know what will!