Quinn Makes History With a Gold Medal at the 2021 Olympics
Canadian Soccer Star Quinn Is the First Openly Transgender and Nonbinary Olympic Medalist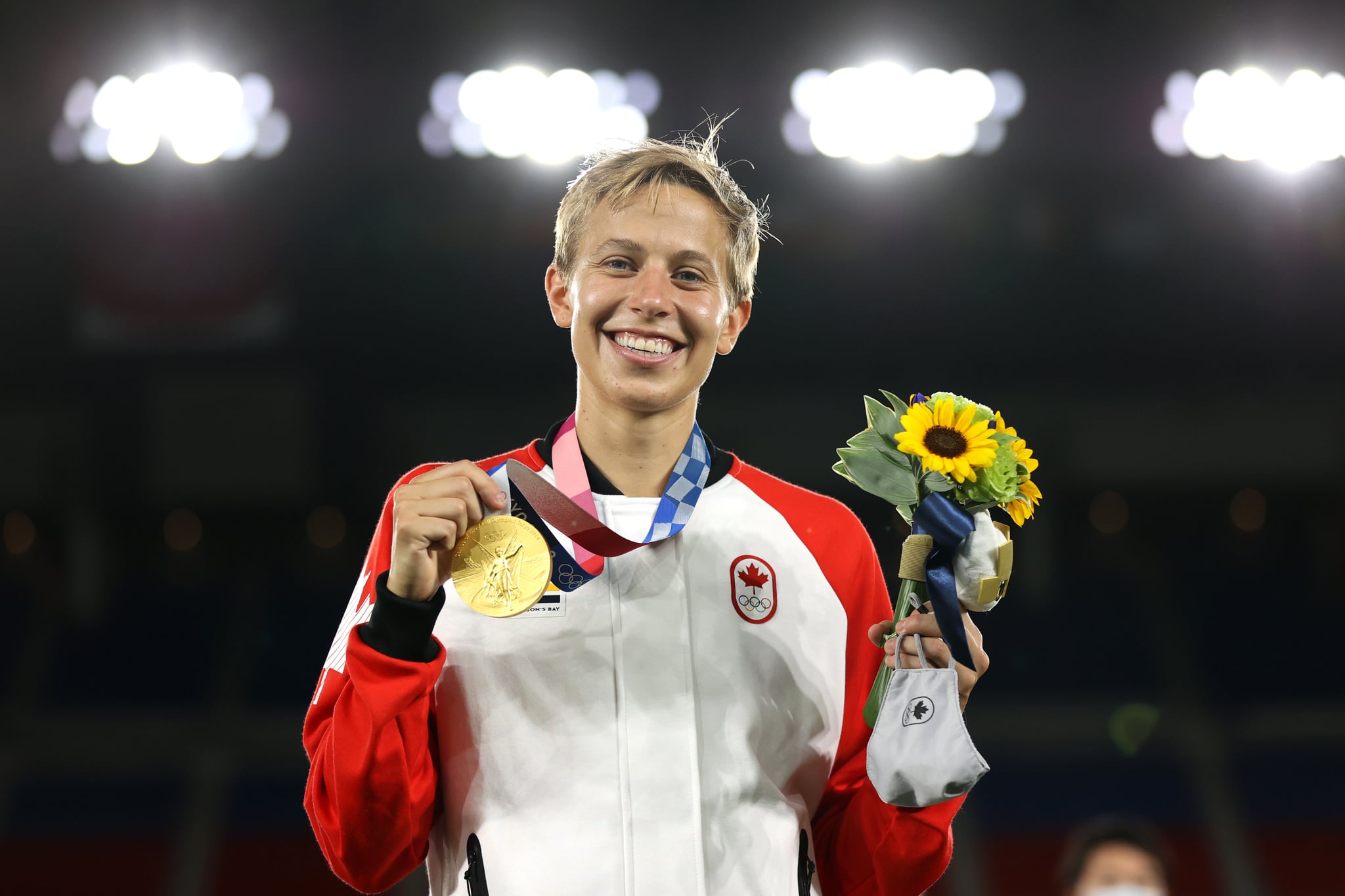 There have been a lot of moments to celebrate at the Tokyo Olympics, but this one is particularly historic. Quinn, a midfielder for the Canadian women's soccer team, is now the first openly transgender and nonbinary athlete to medal at the Olympics.
Even before Canada's final match against Sweden, Quinn was set to make history. No matter the outcome of the game, the Canadian team would earn a medal, after defeating the USWNT to advance to the gold medal match. Now, following Canada's victory over Sweden — which ended in a penalty shootout — Quinn is not only the the first openly transgender and nonbinary Olympic medalist, but also the first gold medalist. It's a moment to celebrate, and yet a reminder of the progress that needs to be made to make sports more inclusive.
"I feel sad knowing there were Olympians before me unable to live their truth because of the world," Quinn said in July, according to People. "I feel optimistic for change. Change in legislature. Changes in rules, structures, and mindsets. Mostly, I feel aware of the realities. Trans girls being banned from sports. Trans women facing discrimination and bias while trying to pursue their Olympic dreams."
Quinn is not the only transgender and/or nonbinary athlete to compete in Tokyo. Other competitors included New Zealand's weightlifter Laurel Hubbard, American BMX freestyle rider Chelsea Wolfe, and American skateboarder Alana Smith. That representation is so important and will hopefully encourage and inspire would-be athletes and fans alike.
For their part, Quinn has spoken about the challenges facing transgender and nonbinary people, as well as their hope for a better and more inclusive future. "I want to be visible to queer folks who don't see people like them on their feed. I know it saved my life years ago," Quinn wrote on Instagram in September 2020, adding that they hoped cisgender folks would work to be better allies, by following and elevating transgender and nonbinary voices, challenging their own assumptions about people they encounter, and more. "It's a process, and I know it won't be perfect, but if I can encourage you to start then it's something."