Saweetie Talks Mental Health and Future Self-Care Plans
Saweetie Reveals Her Mental Health Struggles While Pushing Through a Packed Schedule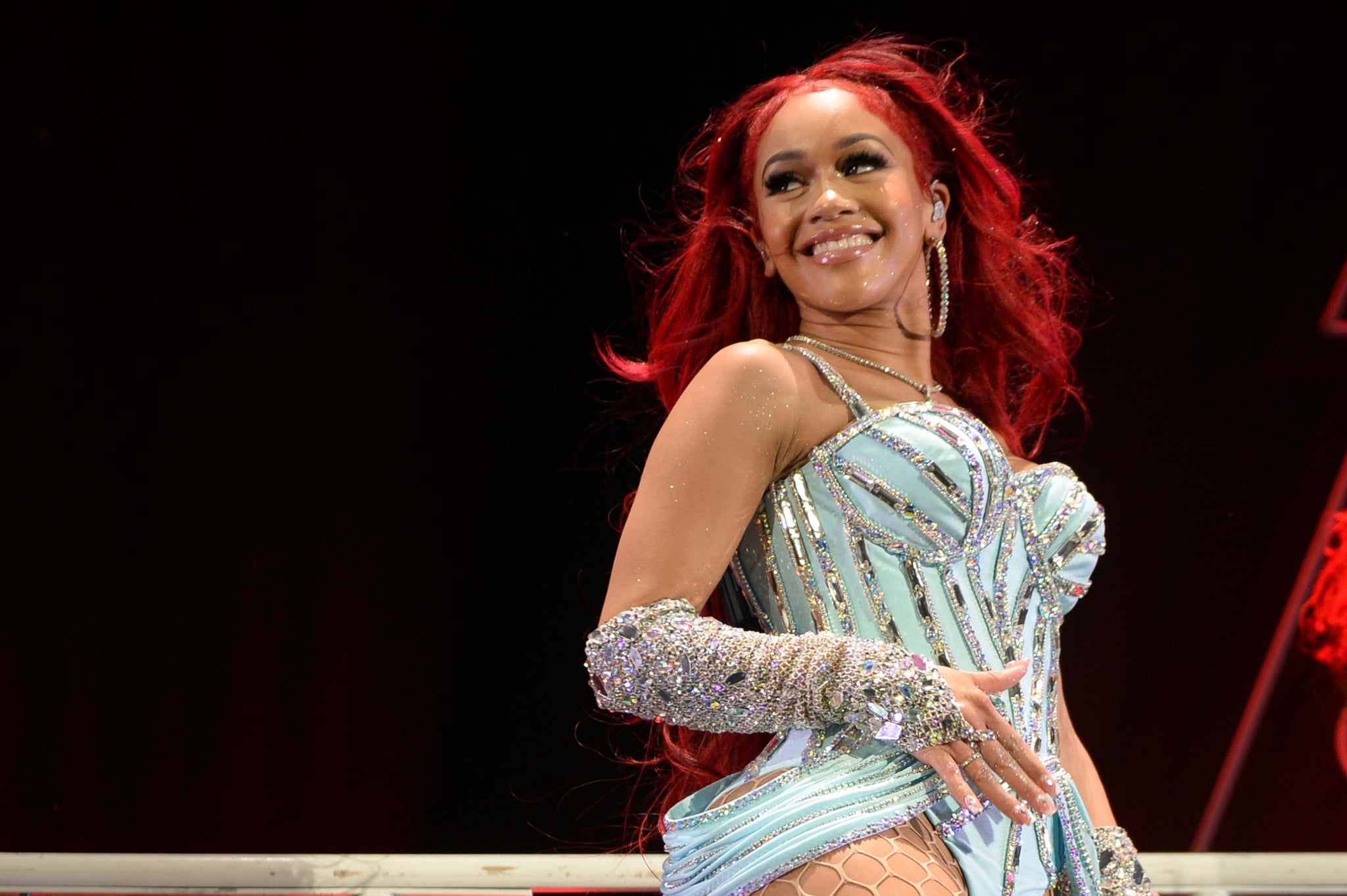 Saweetie is known for releasing back-to-back hit songs and delivering rump-shaking performances. While the "My Type" singer is currently pushing through an appearance-filled year — including her lively SNL performance — Saweetie recently revealed, in an interview with People, that her busy schedule comes with its own set of mental health challenges.
For the time being Saweetie's "just trying to find balance right now," as she's helping her small team while also being an entertainer. Until 2022 she plans to keep chugging through her schedule. "I work so much, so it's just trying to thug it out into until the New Year," she said. The "Best Friend" rapper told People that her schedule is so packed that she doesn't have time to meet her own friends.
While she's thankful for people acknowledging her hard work, the "Icy Grl" singer can't ignore the toll her success has taken. "I feel like I'm being run down to the ground right now and my body doesn't feel good," she said. "I've had mental breakdowns and it's just really stressful." The pressure is definitely on the "Tap In" rapper, who's striving for two Bs in her life: balance and billionaire status. Achieving both Bs would include continuing to make music while caring for those important to her.
The Future of Saweetie's Mental Health
Even though she's short on time, Saweetie does make time for meditation and prayer when she's able. Fortunately, Saweetie has an upcoming tropical Christmas vacation where she plans to "take a deep breath and release some stress."
In the future, Saweetie plans to use her anticipated billions to "build schools and help out people in communities that look like [her]." Additionally, she wants to use her personal experience with stress as a musician to develop what she described as a resort for other public figures, including athletes, celebrities, and entertainers, so that their mental health is properly cared for. "Like we're working so much and mental health is important because if we're not healthy, then we can't work and if we can't work, there's no music."