Paid Content For

Trend We Love for 2023: Wide-Leg Workout Pants
Paid Content For

As POPSUGAR editors, we independently select and write about stuff we love and think you'll like too. If you buy a product we have recommended, we may receive affiliate commission, which in turn supports our work.
The new year is the perfect time to refine routines and embrace new paths. This means it's time to look forward to injecting some excitement into your favorite workouts. One of the best (and easiest) ways to do this is to try a new trend. This year, we're all about the wide-leg workout pant.
Not to worry: No longer are bell-shaped pants overly baggy and sacrifice practicality for style. Today's wide leg workout pants are both stylish and performance-ready; from the yoga studio to powerwalks, wide legs are up for the challenge. Keep reading for our tips on how to wear the wide-leg workout pant trend.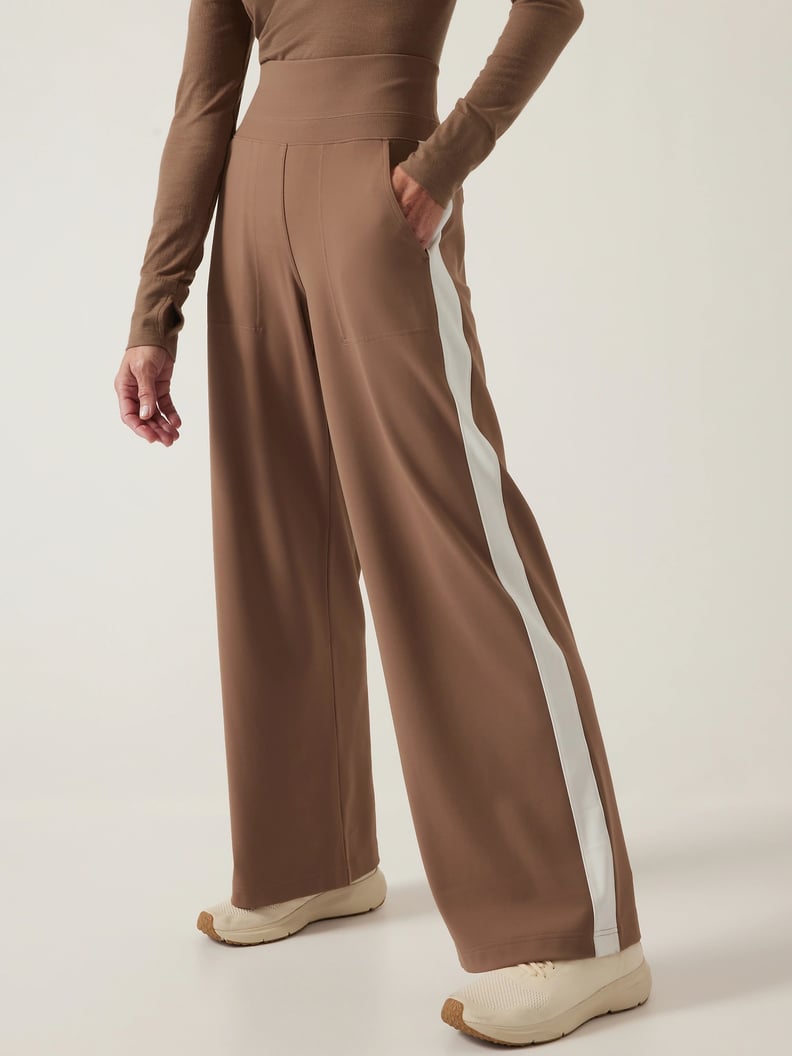 From Workout to Work
We're reaching for for the sleek and polished Venice Colorblock Wide Leg Pant ($129) for those days when you need to go from workout to work without missing a beat. For those who also need a do-it-all option, they'll love how the Sculptek Light fabric gives full coverage and all-around stretch for serious comfort and movement.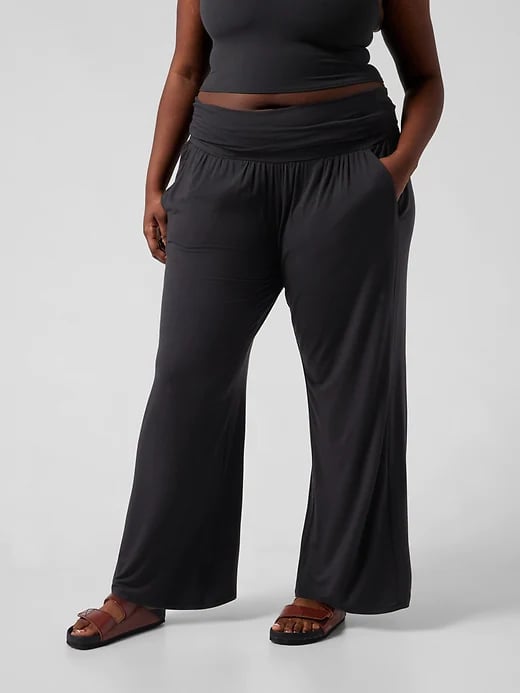 For Studio Classes
On days when the studio calls, you can't beat the Studio Wide Leg Pant ($79). This wide leg option has our vote for meditation, yoga, pilates, and more. Not only is it super soft and light, but it's also customizable thanks to a waistband that folds up or down for a unique fit each time.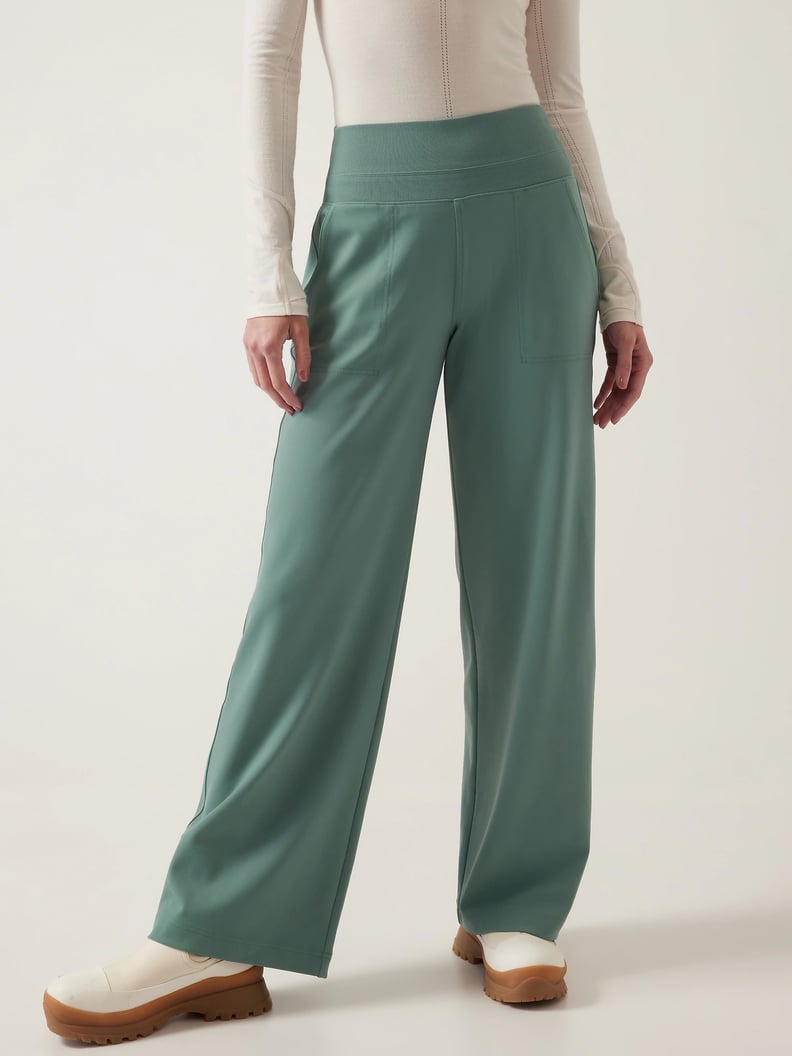 For Sunday Morning Yoga to Brunch
Another pick from the Venice Wide Leg Pant ($119) family comes this soft and neutral teal shade. This calming color is perfect for when you're on the mat and off. Plus, it's still workout-ready thanks to sweat-wicking and quick-drying fabric that can support warrior one and beyond.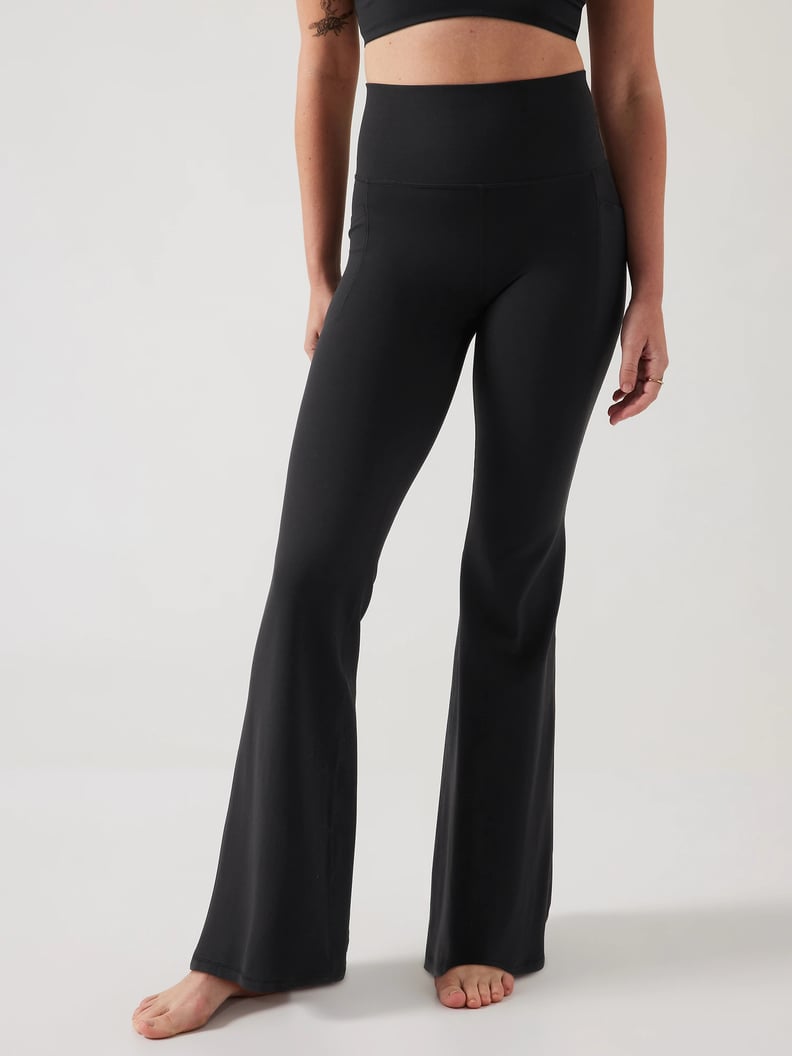 For the Subtle Wide-Leg Lover
In case I have haven't quite sold you on the wide leg workout trend, opt for an entry-level option like the Salutation Stash Flare Pant ($119), which is tight in the thighs with a subtle wide leg flare at the bottom. We love this versatile pant for walks, commutes, and other daily activities.