Simone Biles and Boyfriend Jonathan Owens Face Off on Ropes
Simone Biles Went Head to Head With Her Boyfriend to Complete a Rope Challenge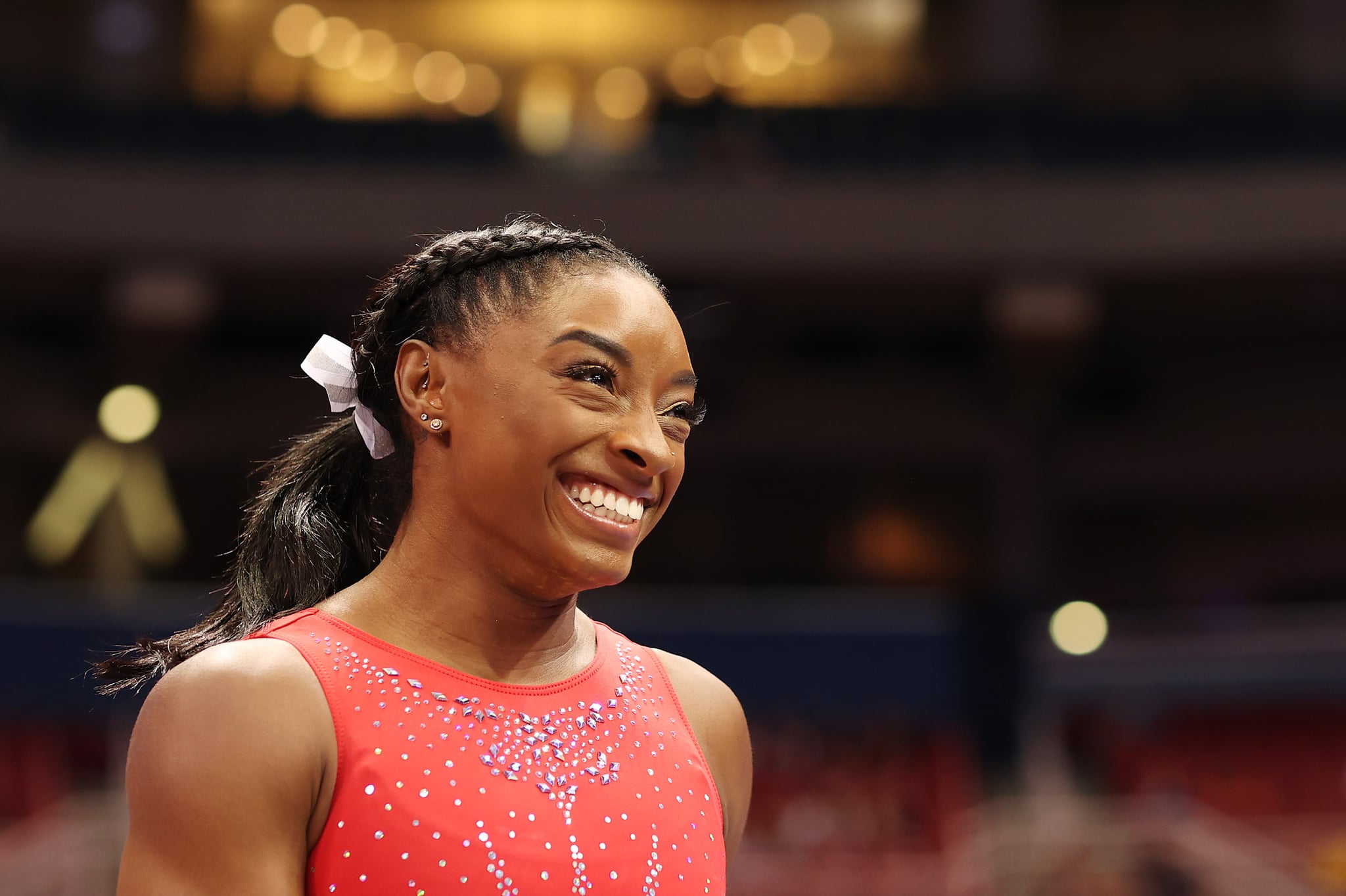 It takes a brave person to go head to head with Simone Biles in the gym. She's an Olympic gold medalist after all, and has unbelievable gymnastics skills named after her. But that didn't stop Biles's boyfriend, Jonathan Owens, from taking her on in a rope challenge. We're sure it helps when there's a $50 reward (or a foot massage!) on the line.
In a recent clip from Biles's Facebook Watch series, Simone Versus Herself, the gymnast and her pro-football boyfriend competed to see who could scale a hanging rope the fastest. Sorry to spoil it, but was there any doubt it would be Biles? She climbs the rope with impressive speed, but Owens certainly holds his own. Luckily, we don't think their relationship is too phased by a friendly face-off.
Later in the full episode, Biles described herself and Owens as "best friends that are dating" which "really helps" their relationship. She said they "vibe on the same level" and have the same sense of humor, plus their athletic prowess keeps them on the same page. Owens said he didn't know about Biles's competitive career before they started dating, it was just her work ethic that caught his eye. But now, he's fully aware of what a superstar she is. "The coolest thing for me is that I get to witness someone who's literally in the pinnacle of their sport," Owens said. Biles later added, "It's like [our relationship] was meant to be."