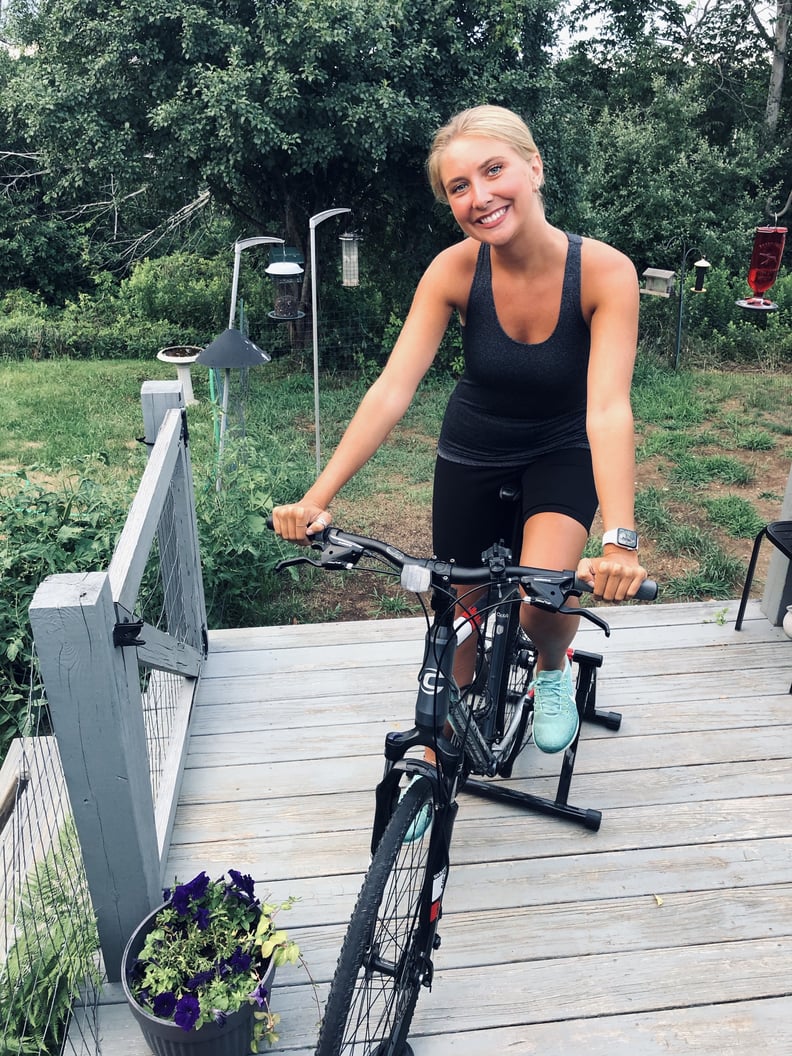 POPSUGAR Photography | Haley Lyndes
POPSUGAR Photography | Haley Lyndes
As POPSUGAR editors, we independently select and write about stuff we love and think you'll like too. If you buy a product we have recommended, we may receive affiliate commission, which in turn supports our work.
I'm not sure what it is, perhaps it's something to do with the city life, but as soon as I moved to San Francisco, I got into cycling. Maybe it was all the talk about SoulCycle or the city-dwellers discussing their latest Peloton purchases, but I immediately became fond of it. So much so that on certain weeks, I'd attend three or more cycling classes just for fun. I grew a knack for indoor cycling, so like many of us when stay-at-home orders hit, I was pretty disappointed to miss out on my weekly classes. I lost my touch and defaulted to online HIIT workouts and outdoor runs as my new go-to. It wasn't until I moved back home and stumbled across the Sportneer Bike Trainer Stand ($95) that I realized I can get a similar workout, affordably.
I like this bike stand for many reasons — one being that if you have an outdoor bike, all you have to do is pop it on, lock it, and set your resistance to ride it stationary. And once you're ready for an outdoor ride, you can press down on the clamp in the back and your bike will release and be ready to hit the road. Plus, if you don't own a road bike, you can pick up one plus the cost of this stand for a price cheaper than most stationary bikes, which is a total steal. Personally, I'll just set my stand up outdoors on nice days that I don't feel like running, or I'll move it inside on rainy days and watch some TV. Either way, according to my Apple Watch, this bike stand gives me a 500-calorie burn! It runs smoothly and allows me to change its resistance for a harder workout. All of that for a price under $100 is hard to beat, and one that I share with literally everyone I know.
If you're looking for a solution to indoor cycling that's cheaper than a stationary bike, the Sportneer Bike Trainer Stand is it. Grab it while you can!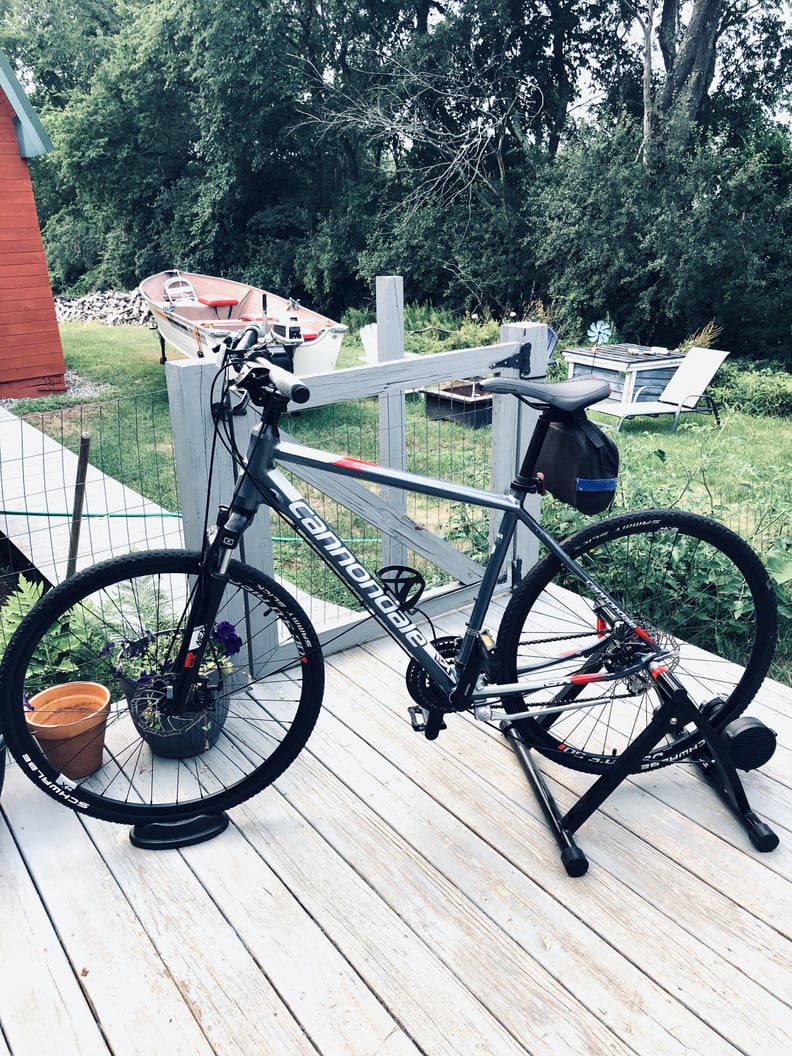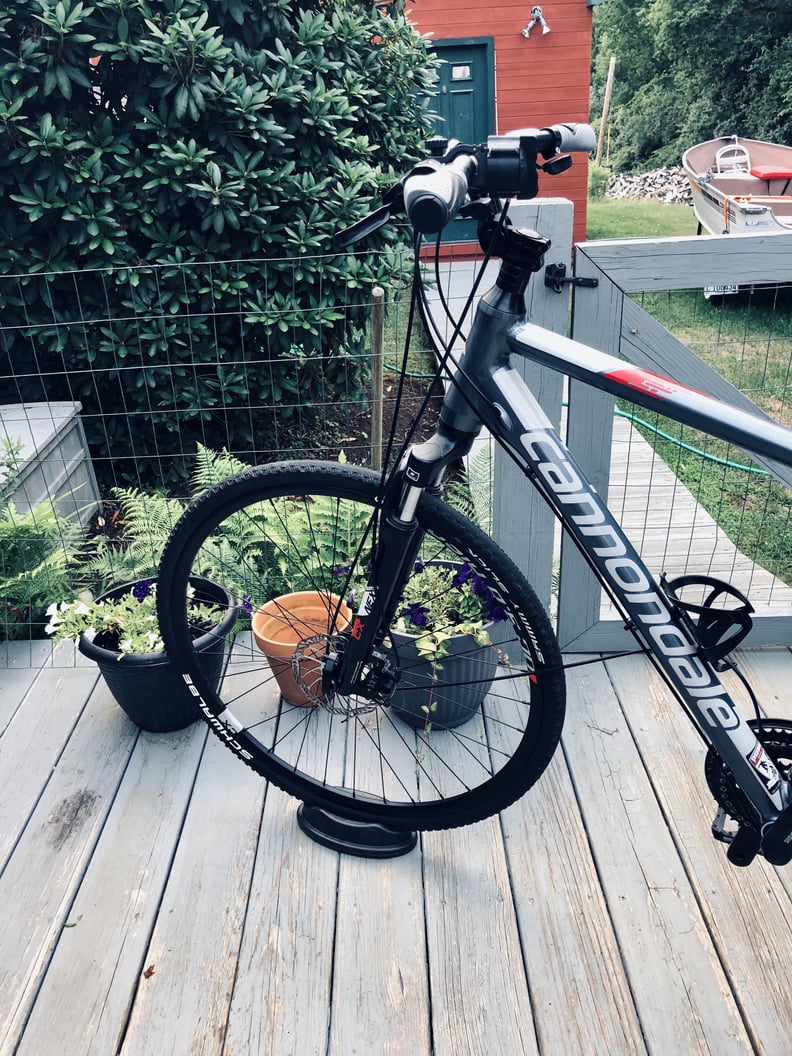 The wheel block in the front ensures that your bike stays stable.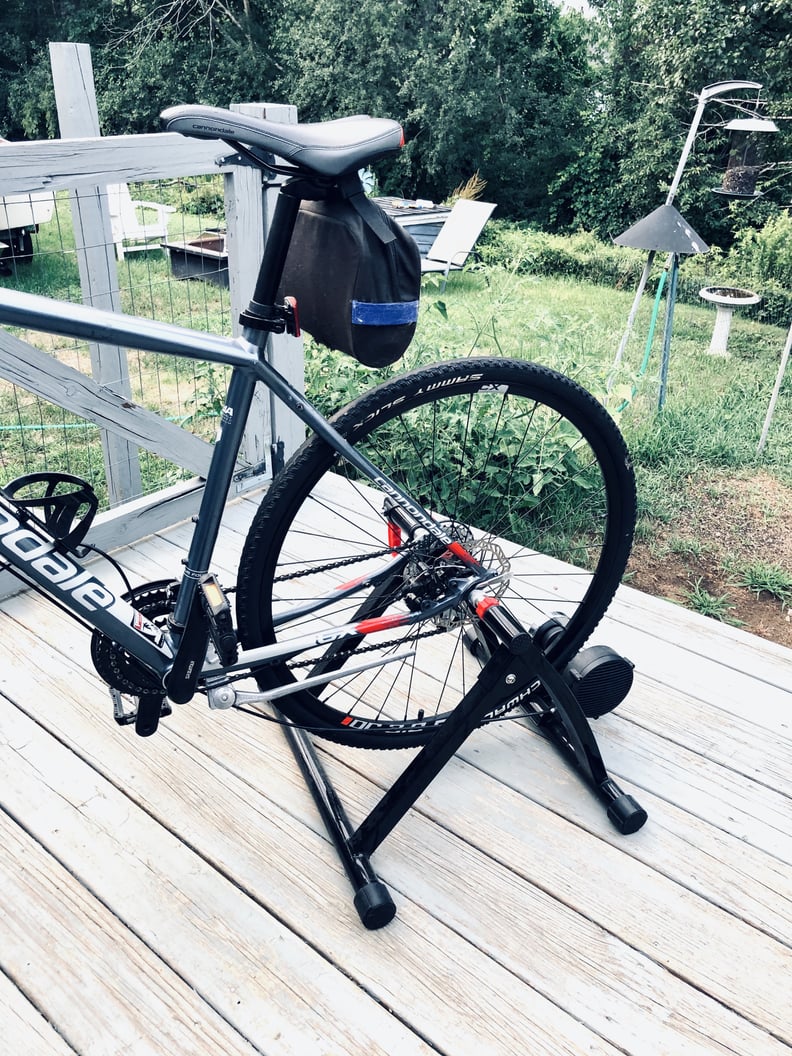 Simply press down on the clamp in the back to remove your bike.