Peloton Prices 2020
You Can Try Peloton From a Studio or at Home — Here's What It'll Cost You Either Way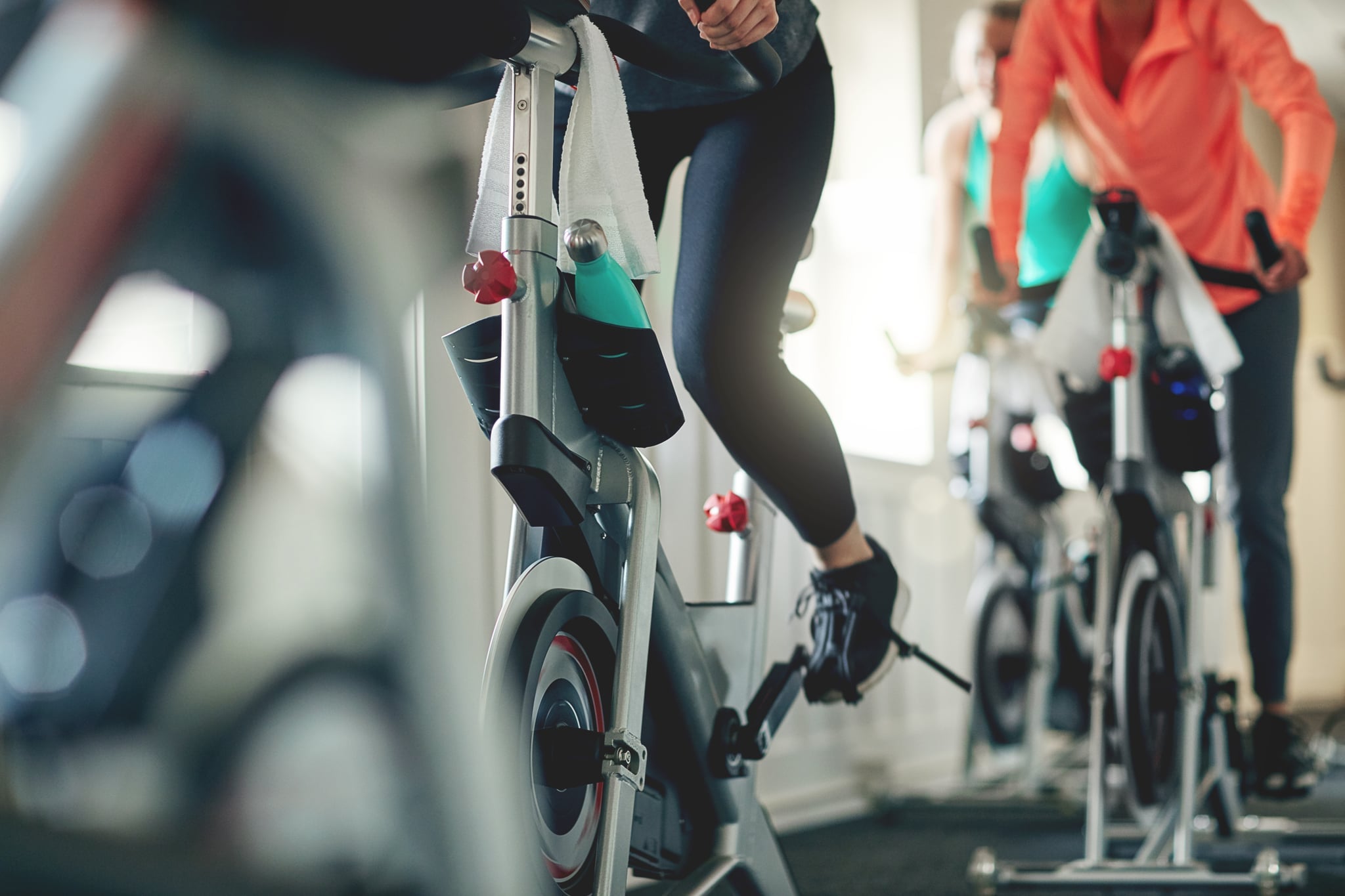 There are so many options if you want to take an indoor cycling class. With a market so packed with choices, Peloton offers something truly unique: a small number of in-studio cycling classes (as well as running and yoga!), and an amazing on-demand experience that allows you to train from the comfort of your own home. Since studio space is limited and at-home equipment is a serious investment, it's smart to decide first if this is the right workout for you. Here's everything you need to know before joining the Peloton community.
What Is Peloton?
Peloton is equal parts in-studio workout and on-demand workout. With this brand, you can either go to group fitness classes in a Peloton studio, or if you have the space and money to make the investment, you can get a bike or treadmill to keep in your home, which will allow you to join the classes live.
What's Involved in a Typical Peloton Class?
What's so cool about Peloton classes in the studio is that they're being live streamed to riders and runners everywhere who are working out at home. There's a real sense of unity and community during the classes. The machines also have incredibly detailed monitors on them to give you all your stats while you work out, as well as provide you with a live leaderboard so you can push yourself to rise up the ranks. The cycling, treadmill, and yoga classes are all taught by talented instructors who will encourage you to get better and stronger with each class, and they're all upbeat and fun workouts.
How Much Do Peloton Classes Cost?
If you live in New York, you can attend Peloton cycling, treadmill, and yoga classes in person. Your first class is just $20 and a single class thereafter is $32. You can get a five pack for $150, a 10 pack for $290, a 20 pack for $540, and a 30 pack for $750. An unlimited membership costs $400 per month. Find the class schedule and prices on the Peloton Studio website.
If you're not in New York, you can get Peloton on demand. The cost of the Peloton bike starts around $2,245 and the treadmill around $4,295, with financing options offered for both. Each of these will require a class membership — costing just $39 per month — that gives you access to tons of classes. You can see all of the prices and buying options on Peloton's website.
Bonus: if you're in New York, you can score free classes at the studios in the afternoons. Peloton offers shortened classes midday at no cost; you just have to show up to the studio and it's first come, first served.
What Else Do I Need to Know?
Peloton classes are the most fun in person when you're surrounded by a bunch of other fitness fanatics who are working out, but the experience from home is nearly as good. Not only do you have the freedom when you're at home, but you have the comfort of having no one around you!