Do not head into this feast-filled holiday without a plan to get yourself moving. Don't you always feel better after a sweat sesh? Here are four days' worth of workouts to burn calories, stimulate your digestion, and just plain feel better. All these workouts can be done at home, too!
Thursday: Rev Your Metabolism
You know that feeling: you sit down for your Thanksgiving meal, and you're not even hungry since you have been snacking on appetizers all day long. If you start your day with 45 minutes of cardio boxing, we're pretty sure you'll be hungry come dinner time. The combo of core work, cardio moves, and vigorous shadow boxing will rev your metabolism so it's humming all day long, leaving you hungry come mealtime. Plus, if you want to start this four-day weekend off on an active and healthy foot, this is the way to do it.
Get the workout here: Crush Calories With This Epic 45-Minute Cardio-Boxing Workout
If you're spending most of you day in the kitchen, try this shorter bodyweight workout — it's only 20 minutes.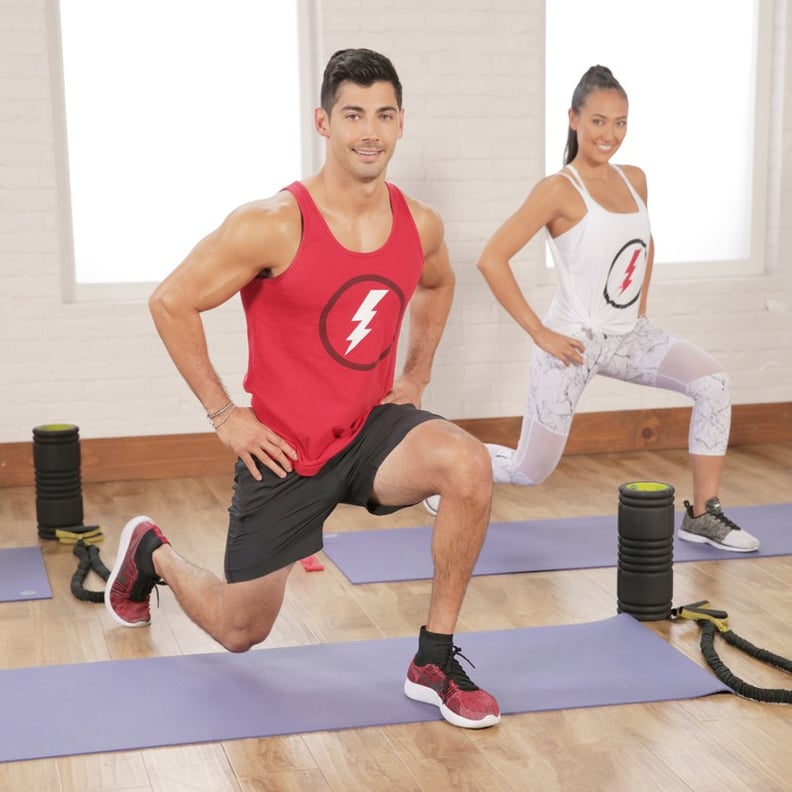 Friday: No Bouncing Around
You feasted. You feel sluggish — we get it. That's why today's workout is low impact, which means no bouncing around. Even though you're not jumping, this workout is still intense. If you have resistance bands, pull them out and use them to make the workout even more intense. If you don't have any bands, don't worry about it. You'll get plenty from this workout without them.
Get the workout here: Torch Calories With This Low-Impact High-Intensity Workout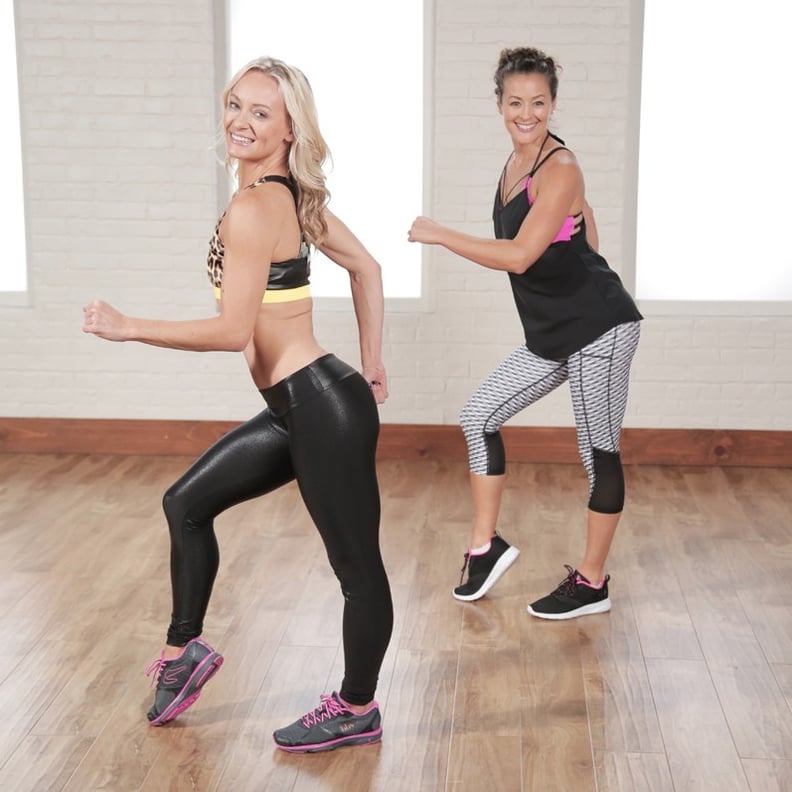 Saturday: Dance Party!
It's Saturday and your workout should feel like a party! This 25-minute dance workout, from warmup to cooldown, is so fun you'll forget you're working out. Grab a friend, put on your dancing shoes, and get ready to boogie with Simone De La Rue, founder of LA's hottest dance workout Body by Simone.
Find the workout here: The Cardio Dance Workout Celebs Love
Sunday: Straight-Up Strength Training
Before heading into your week (and to the airport if you're flying home today), burn some calories and build some muscle with the 30-minute full-body strength-training workout. All you need is a set of medium hand weights!
Get the workout here: Strong, Toned, and Fit Full-Body Workout
No weights? No problem. Try this 30-minute Tabata workout that's equipment free.