Paid Content For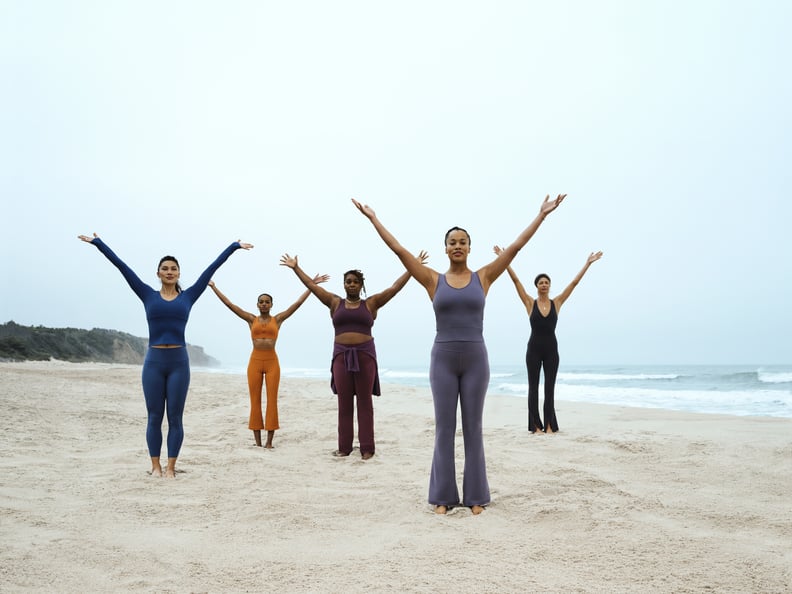 Athleta
As POPSUGAR editors, we independently select and write about stuff we love and think you'll like too. If you buy a product we have recommended, we may receive affiliate commission, which in turn supports our work.
When comfort is of the utmost importance, it's easy to turn to your tried-and-true pair of tights. Luckily, no longer does your favorite go-to have to be your standard fitted, straight-leg pant. The fall options from Athleta are varied and stylish but still maintain the key that every wardrobe hero needs to have: comfort.
Whether you prefer a flare, cropped, or wide-leg shape, you can find just the pair of comfortable and versatile options from Athleta this fall. Shop our favorite 10 options, and see which leg shape is a match for you.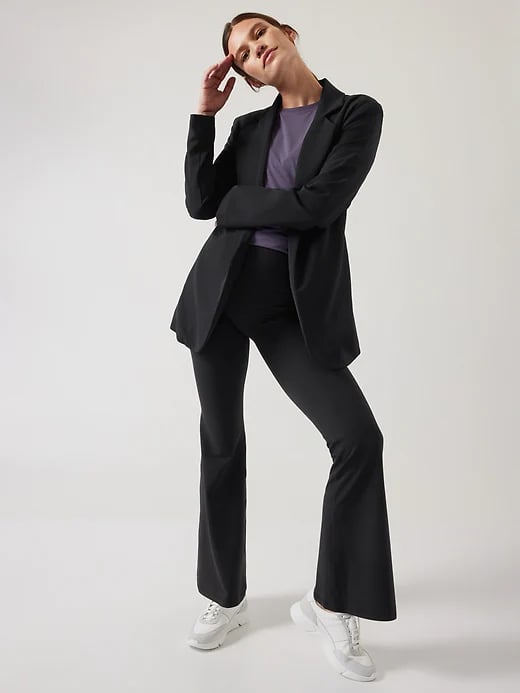 Salutation Stash Flare Pant
Those who crave the touch of style that a flare pant gives will do well to opt for the Salutation Stash Flare Pant ($119). This classic take on the leg shape maintains the softness and support of Athleta's Powervita fabric, making it studio ready. But the flared-out style means you can toss on a blazer and boots and take these pants anywhere.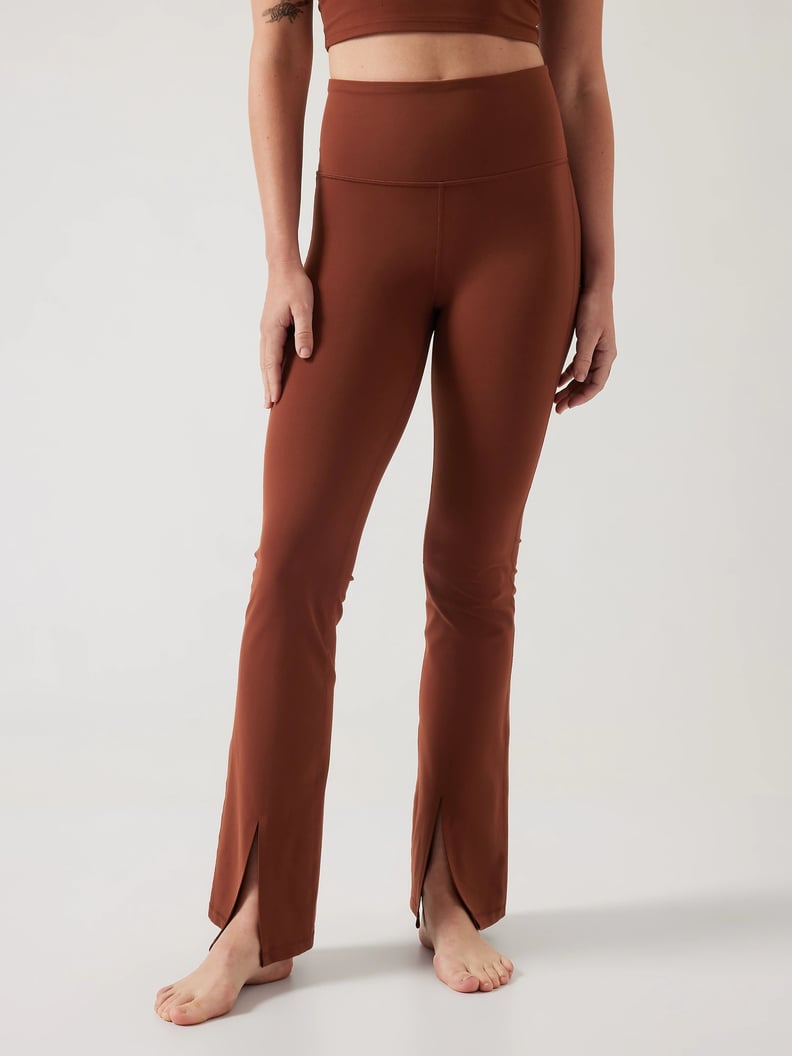 Elation Split Flare Pant
The Elation Split Flare Pant ($109) preserves that yoga-ready performance value with a seamless design and unpinchable three-layer waistband with mesh inner lining, but it adds in a split detail that lets you move around freely on or off the mat.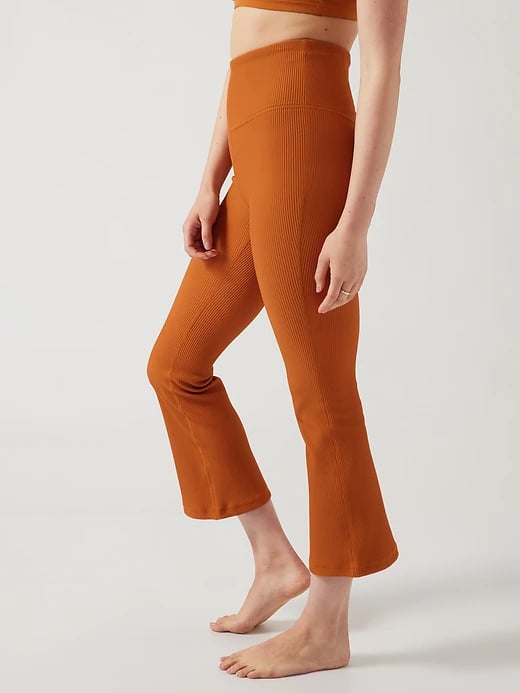 Elation Rib Crop Flare
Want a flare but need a little extra room to breath? The Elation Rib Crop Flare ($89) marries the two worlds with a subtle flared leg on the breathable yoga pant. If you ask us, the best part is the above-the-ankle crop, which makes this pant a great option for in and out of the studio.
Venice Flare Pant
A more dramatic take on the flare shape comes from the work- and workout-ready Venice Flare Pant ($119). This breezy pant boasts a split-leg flare shape that allows for dressing up or dressing down. The best part? This pant is crafted from Sculptek fabric that provides all-around stretch comfort.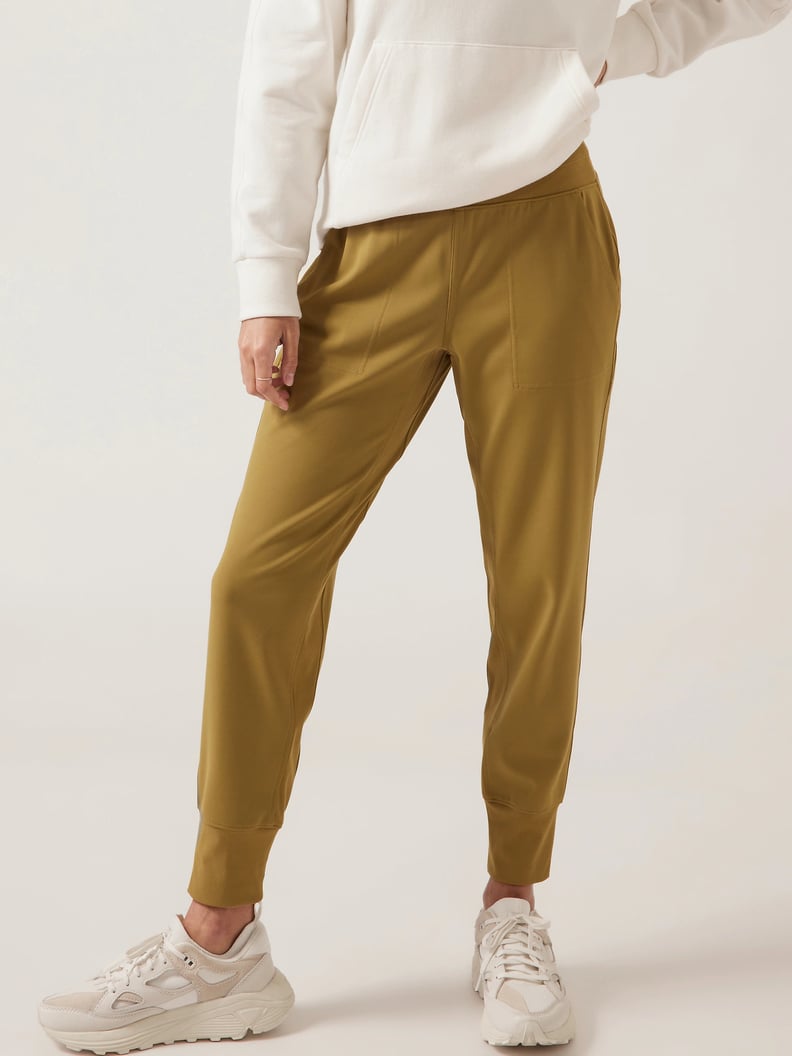 Venice Jogger
Those who crave the comfort of a flare but could do without the extra fabric might reach for the Venice Jogger ($98) instead. This slouchy pant is also made to move with Sculptek technology, but cinched ankles allow you more customization and control with your look.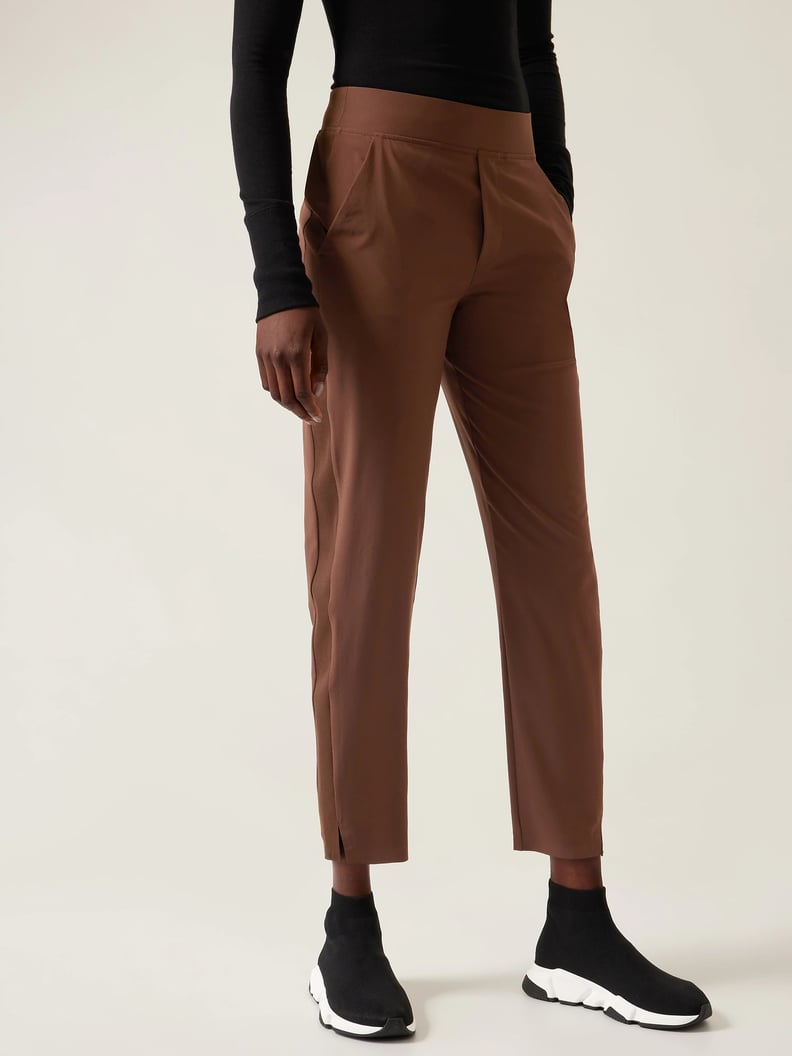 Brooklyn Ankle Pant
Of course, sometimes it's a classic you crave. In that case, the Brooklyn Ankle Pant ($89) has our pick for the standard go-to. This sporty pant features a rib-knit waistband and side panels for superior mobility and style.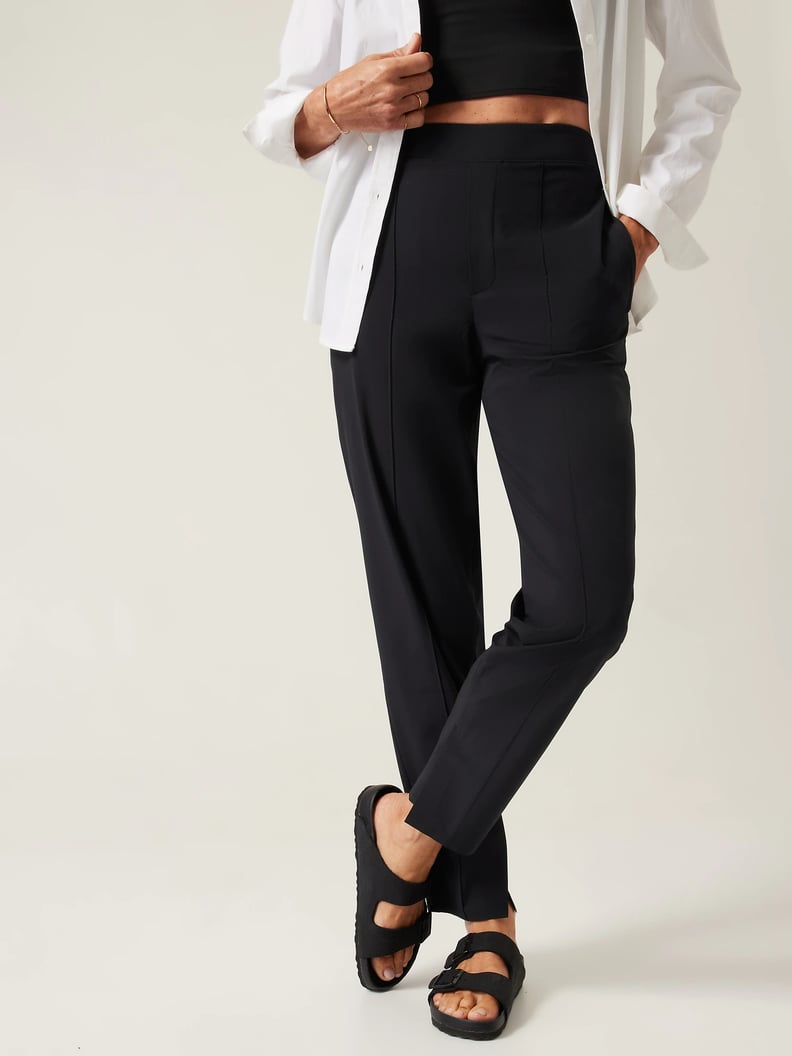 Brooklyn Heights Pant
A pant that is the epitome of versatility is the Brooklyn Heights Pant ($99). This pant is ideal for daily commutes, afternoon strolls, and pretty much anything else you can think of. With a split-bottom interior hem detail, the Brooklyn Heights Pant has a touch of elevation, making it a solid option for work wear, too.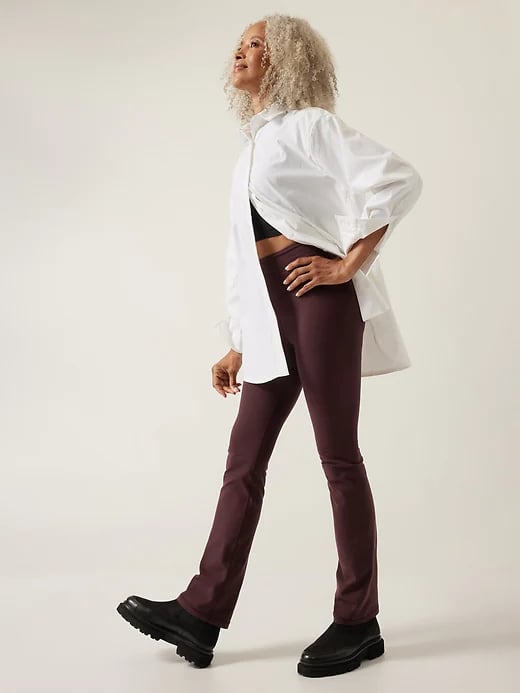 Elation Straight Leg Pant
Closing out team straight leg is the Elation Straight Leg Pant ($99). This option is our pick for the classic yoga tight for those who don't want the classic yoga tight. It's still performance ready with Powervita fabric and supportive compression construction, but the wider leg shape allows for a bit more movement and flexibility.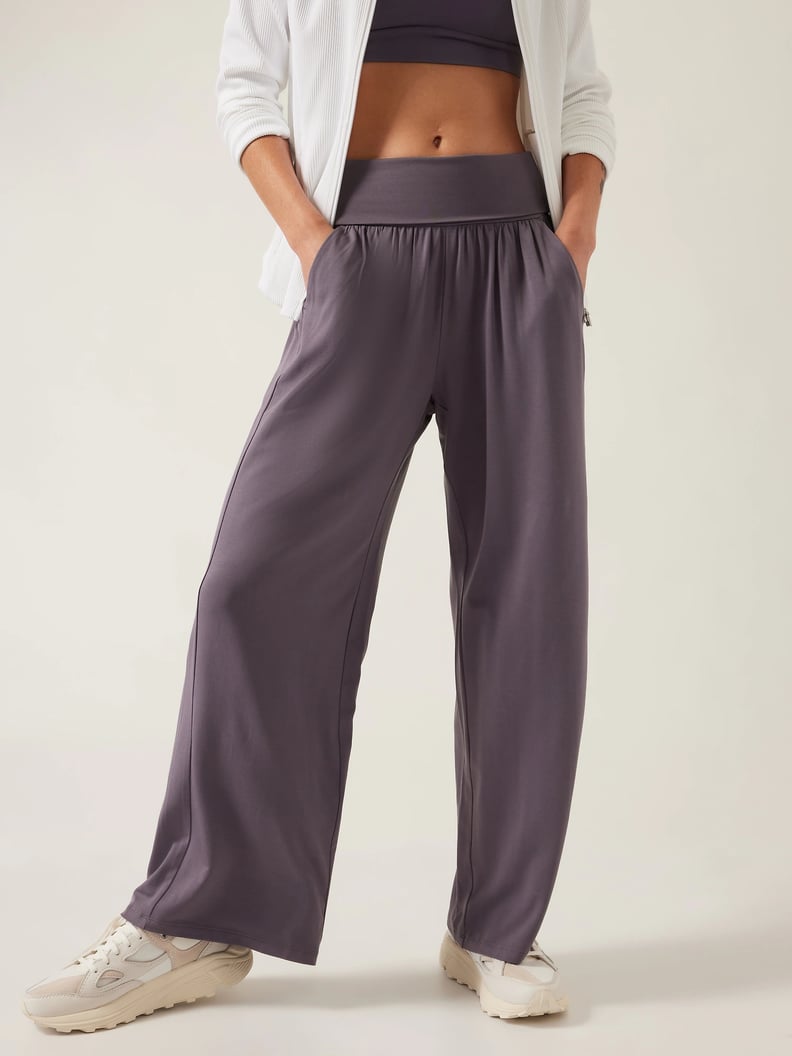 Studio Wide Leg Pant
The Studio Wide Leg Pant ($79) is just about the most quintessential wide-leg option there is — and we love it. This workout- or hangout-ready bottom features breezy and soft leg construction thanks to soft and lightweight Tencel Modal with an adjustable waistband you can fold over or leave up for a look that's supportive and totally your own.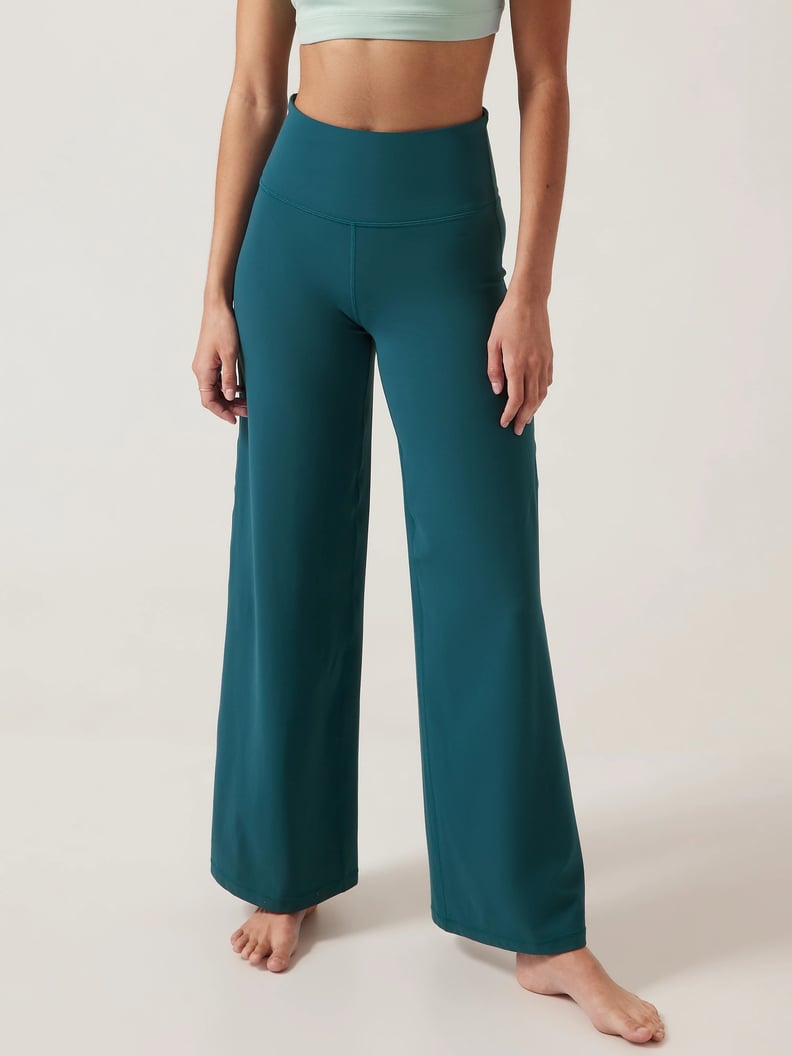 Elation Wide Leg Pant
It's hard to believe a pant that looks as comfortable as the Elation Wide Leg Pant ($99) is also as hard working. With breathable, sweat-wicking compression fabric that boasts UPF 50+, this option can take you from Downward Dog to lunch comfortably throughout fall.