Tom Daley Wants to Ban Anti-LGBTQ+ Countries From Olympics
In a Heartfelt Speech, Tom Daley Urges For Anti-LGBTQ+ Countries to Be Banned From the Olympics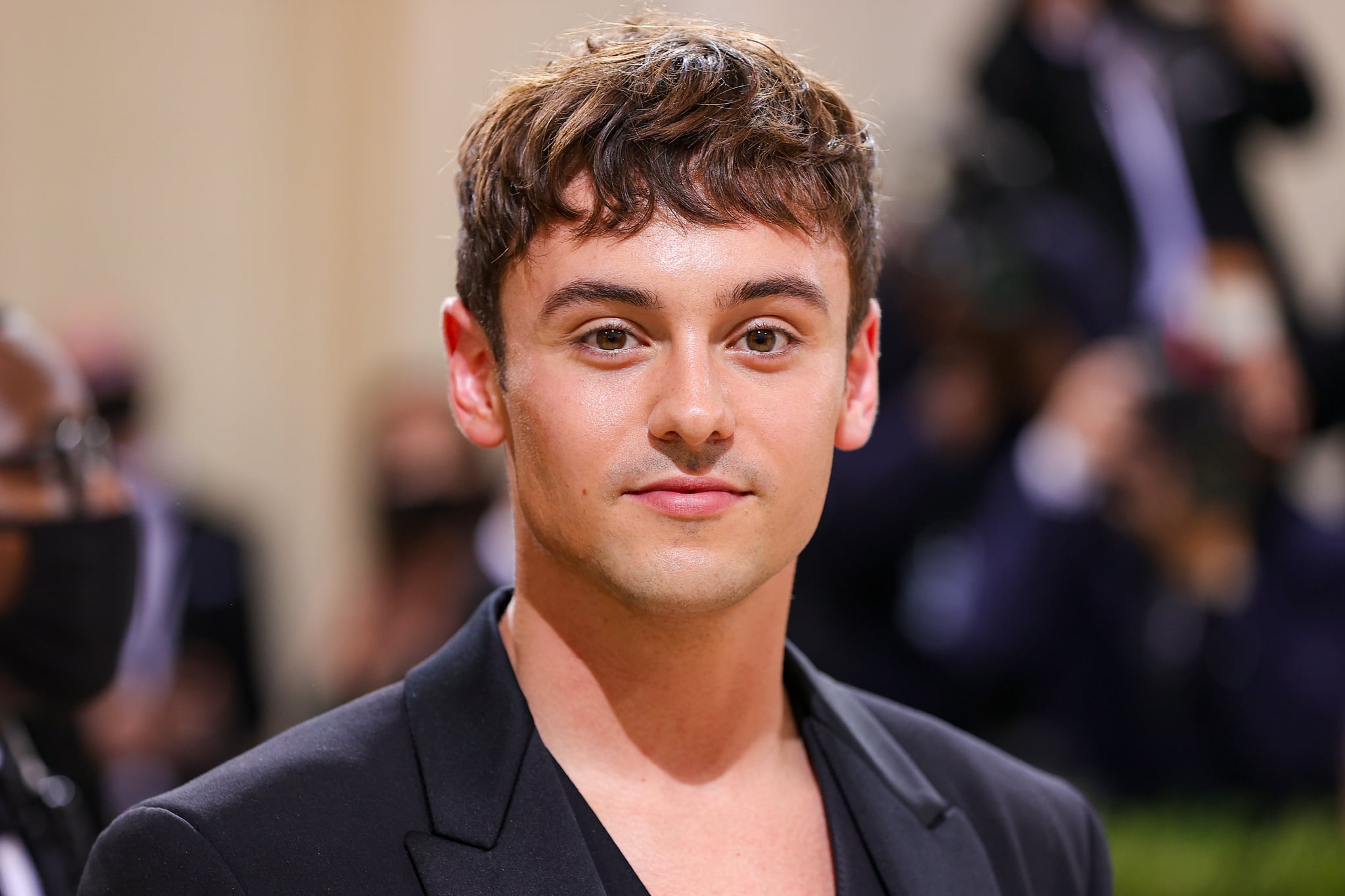 Image Source: Getty / Theo Wargo
Tom Daley made his speech count at the 2021 Virgin Atlantic Attitude Awards on Oct. 6. While accepting the sport award during the ceremony in London, the British diver, dad, and knitting aficionado spoke about his desire to ban any countries with anti-LGBTQ+ legislation from competing in, and at the very least hosting, future Olympic Games.
After first thanking his husband, Dustin Lance Black, and their son, Robbie, for their undying support, Daley noted how there were more out LGBTQ+ athletes at the Tokyo Olympics than at any of the previous Olympics combined, which he described as "a great step forward." He continued, "Yet there are still 10 countries that punish being gay with death that were still allowed to compete at the Olympic Games. I think that is quite shocking to a lot of people. It's really important to try and create change rather than just highlighting and shining a light on those things."
The gold medalist then proudly declared that he is making it his "mission" to prevent any nations that criminalize the LGBTQ+ community in any way from participating in the Olympics, with the aim of doing so before the 2024 Games in Paris. "I am incredibly lucky to come from Great Britain, where I am able to be my true authentic self and compete without worry of ramification," Daley said. "Wherever you are born, you should be able to have that stress taken away from you." Watch him deliver the heartfelt speech in full below.