Paid Content For

These Travel-Ready Pieces From Athleta Were Made For Exploring a New City
Paid Content For

As POPSUGAR editors, we independently select and write about stuff we love and think you'll like too. If you buy a product we have recommended, we may receive affiliate commission, which in turn supports our work.
It only takes one look at Instagram to know it's officially vacation season. But don't just let your friends, family, and followers have all the fun. This summer is the perfect time to sneak in a little urban exploration of your own.
No matter if you're heading to Paris or London, Los Angeles or New York, or even if you're just playing tourist in your hometown, hitting the pavement and exploring the city streets can be a great way to have an active summer vacay.
Before you head out to enjoy that well-deserved out of office, take a peek at some of our favorite travel-ready styles from Athleta. Made for the urban explorer, these pieces were all handpicked for serious comfort and on-the-move style.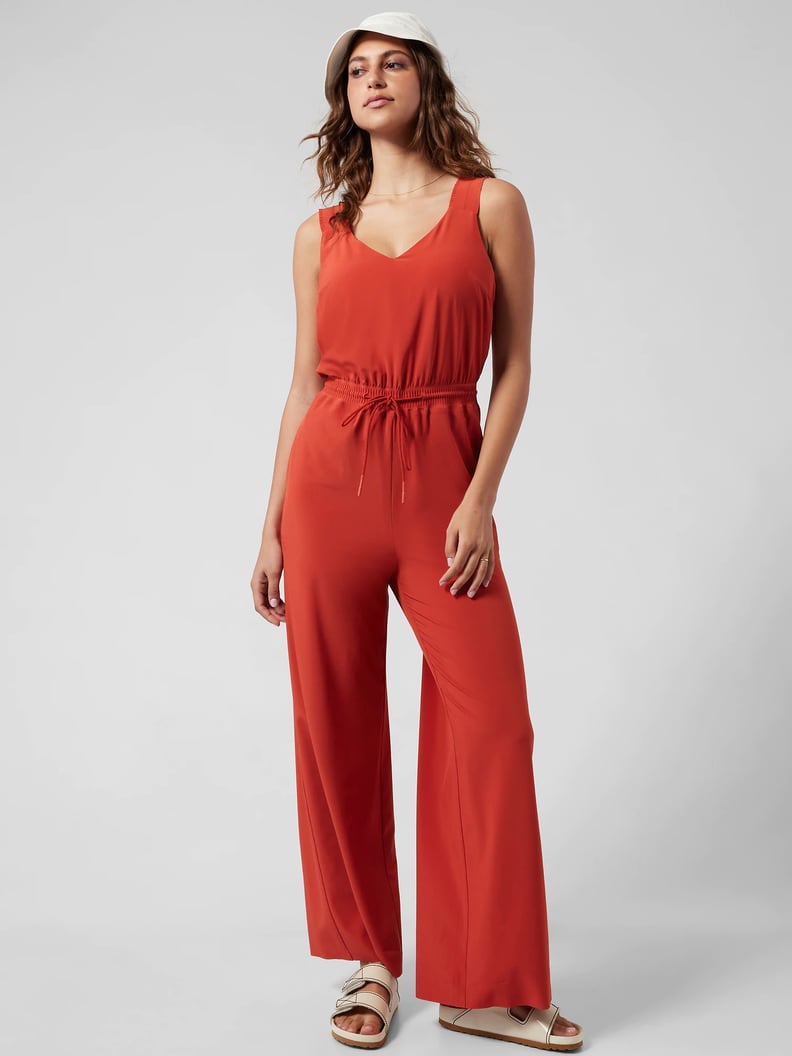 Savannah Jumpsuit
The Savannah Jumpsuit ($129) has travel written all over it. It's made from Featherweight Stretch fabric, meaning it stays light and airy, so you can stay comfy moving all day. Plus, it's wrinkle-resistant and perfect for packing in a carry-on.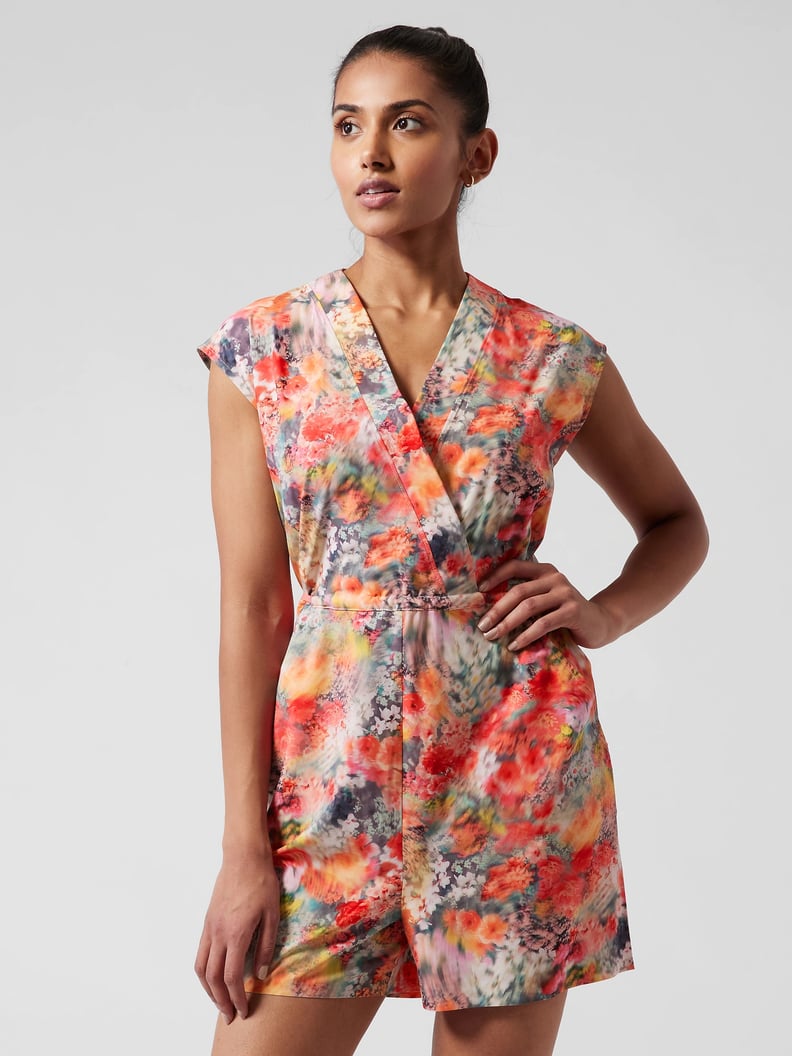 Marlow Romper
Headed to a bit of a warmer locale? The Marlow Romper ($98) features a summer-ready floral pattern and wrap design. But don't be fooled — it's made to move with its breathable, quick-drying, and UPF 50+ fabric.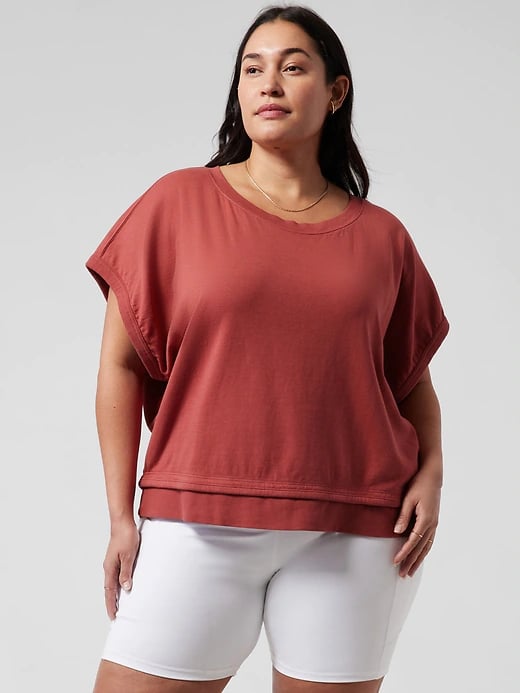 Sundown Shirred Tee
We're calling the Sundown Shirred Tee ($69) a true wear-everywhere staple. This relaxed-fit tee features a wider hem at the bottom and billowy arms, so that you can move freely and comfortably. Plus, the cotton Sundown fabric stays soft and light against your skin.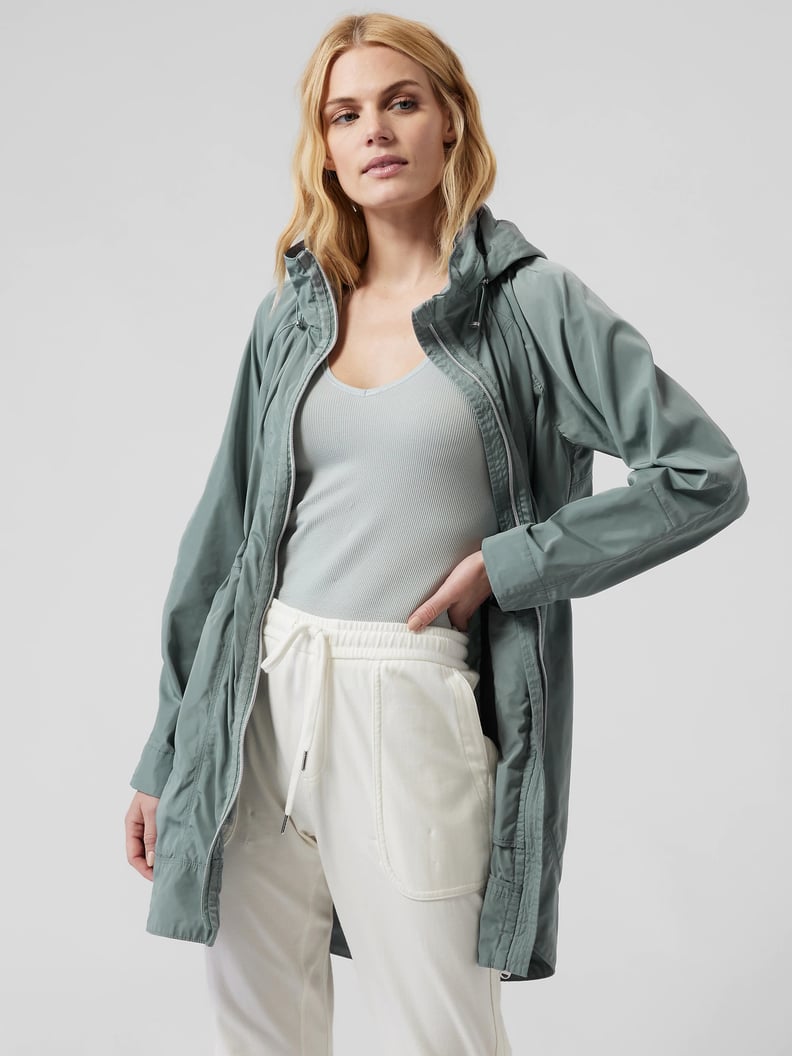 Drip Drop Jacket
Never get caught unprepared with the Drip Drop Jacket ($149). It's wind-resistant and water-repellant, but what really has us calling this a travel must is its versatility. The hood actually rolls up into the collar, so it's there when you need it and gone when you don't.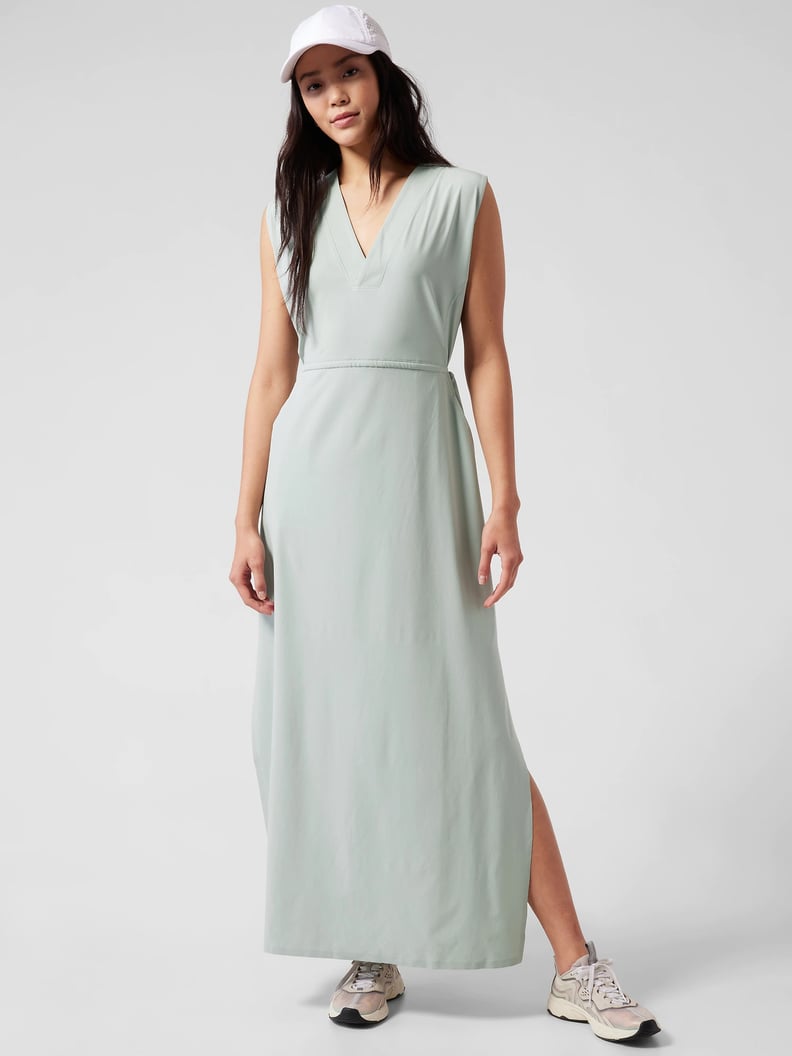 Marlow Maxi Dress
Never underestimate the power of a maxi dress for a busy day exploring. The Marlow Maxi Dress ($108) is quick to toss on and ready to go immediately thanks to its wrinkle-resistant fabric. Plus, the cinched waist, deep V-neck, and slit skirt are stylish details that make this dress ready for dinner reservations after a full day on your feet.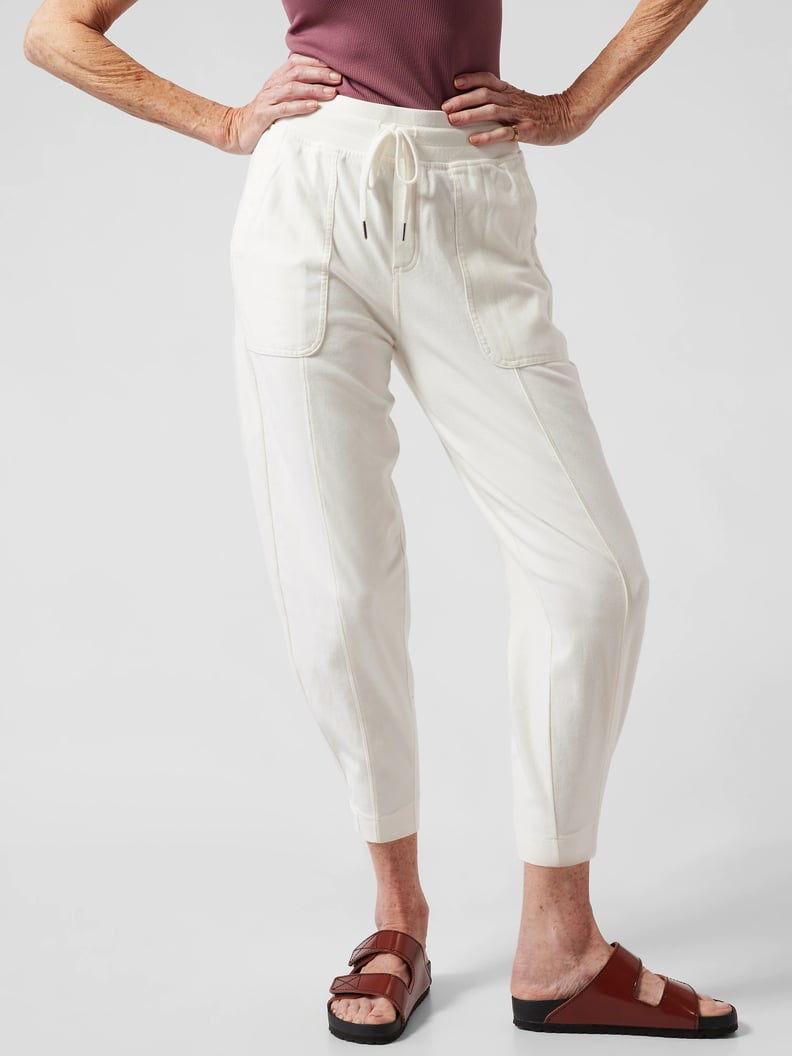 Farallon Weekender Pant
The Farallon Weekender Pant ($109) is the perfect cotton pant for exploring winding streets, city parks, museums, and more. These cozy organic cotton pants are lightweight, breathable, and feature cropped, tailored legs for a more casual vibe.
Featherweight Stretch™ Tank
Just as you need a go-to tee, you need a ready-for-anything tank. And the Featherweight Stretch™ Tank ($69) is just that option with its billowing fit and deep neckline that keep you cool and dry even on the hottest of summer days. Bonus points: it's made from abrasion-resistant fabric, so it's built to last.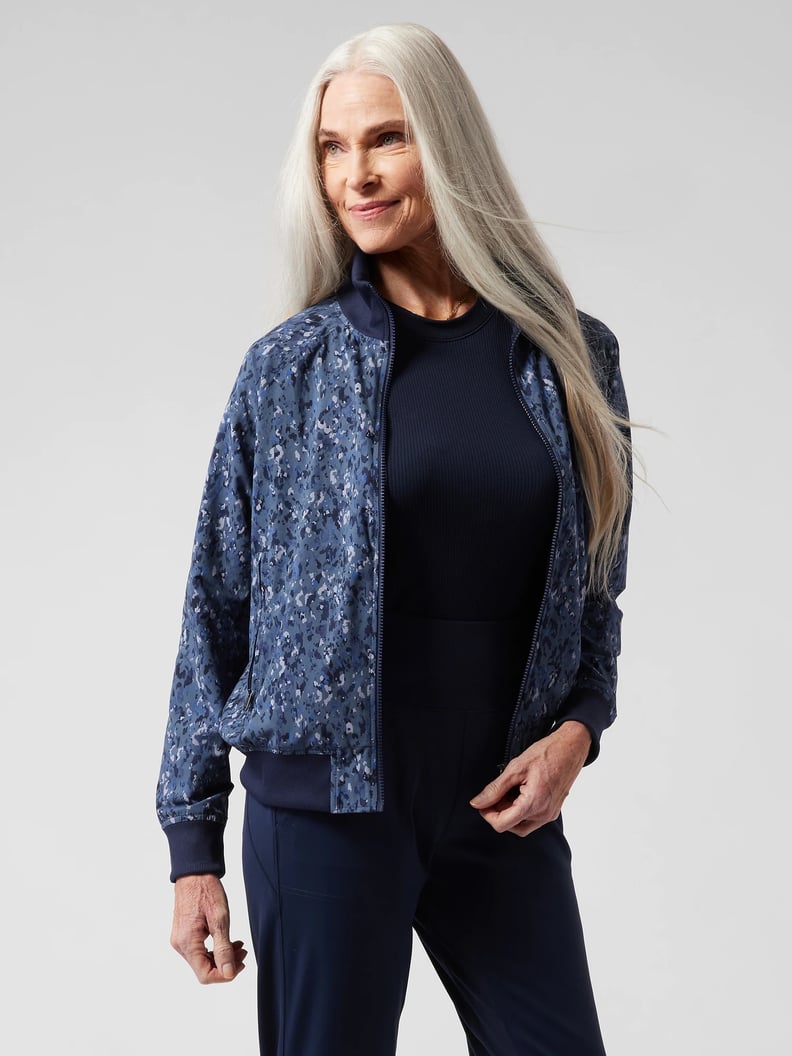 Brooklyn Bomber Jacket
Any seasoned traveler knows that museums are notoriously chilly. Reach for a lightweight option like the Brooklyn Bomber Jacket ($139) to keep drafts at bay. The compact design and tailored fit make it easy to toss in a tote and pair with any outfit.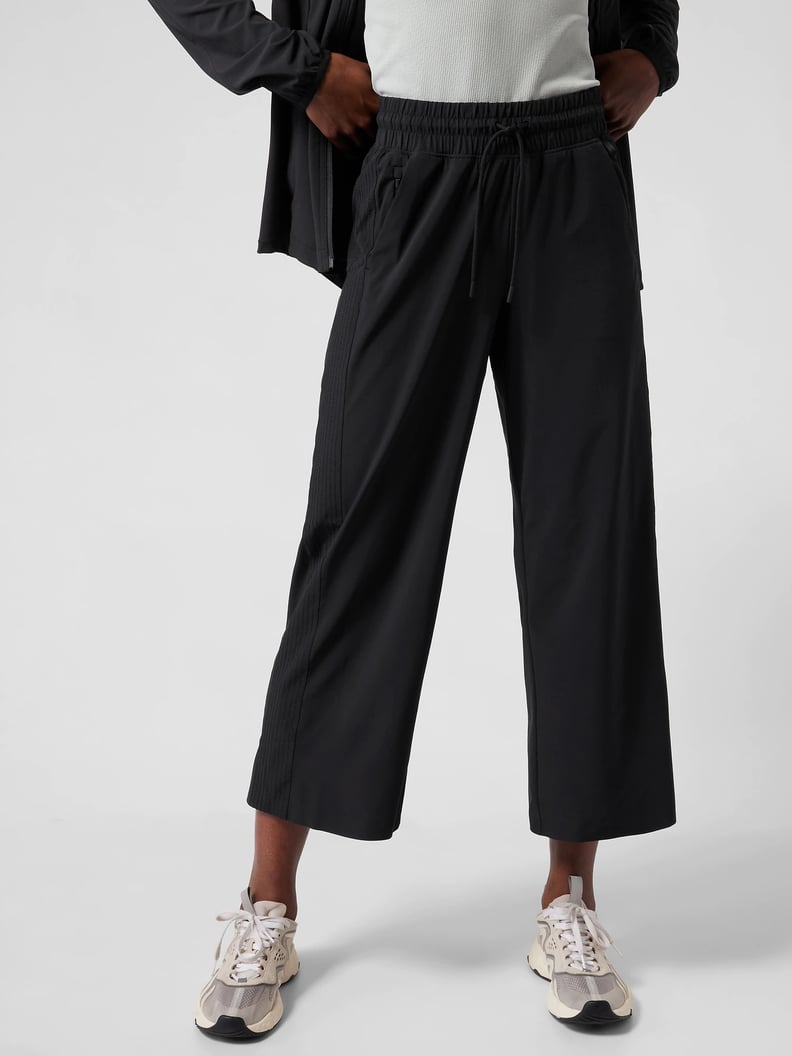 Avenue Wide Leg Crop Pant
Classic and minimal are what come to mind when talking about the Avenue Wide Leg Crop Pant ($89). This trouser-style pant features an easy-to-slip-on elastic waistband and comfortable cropped legs that pair equally well with sneakers or sandals. How you style this classic piece is entirely up to you!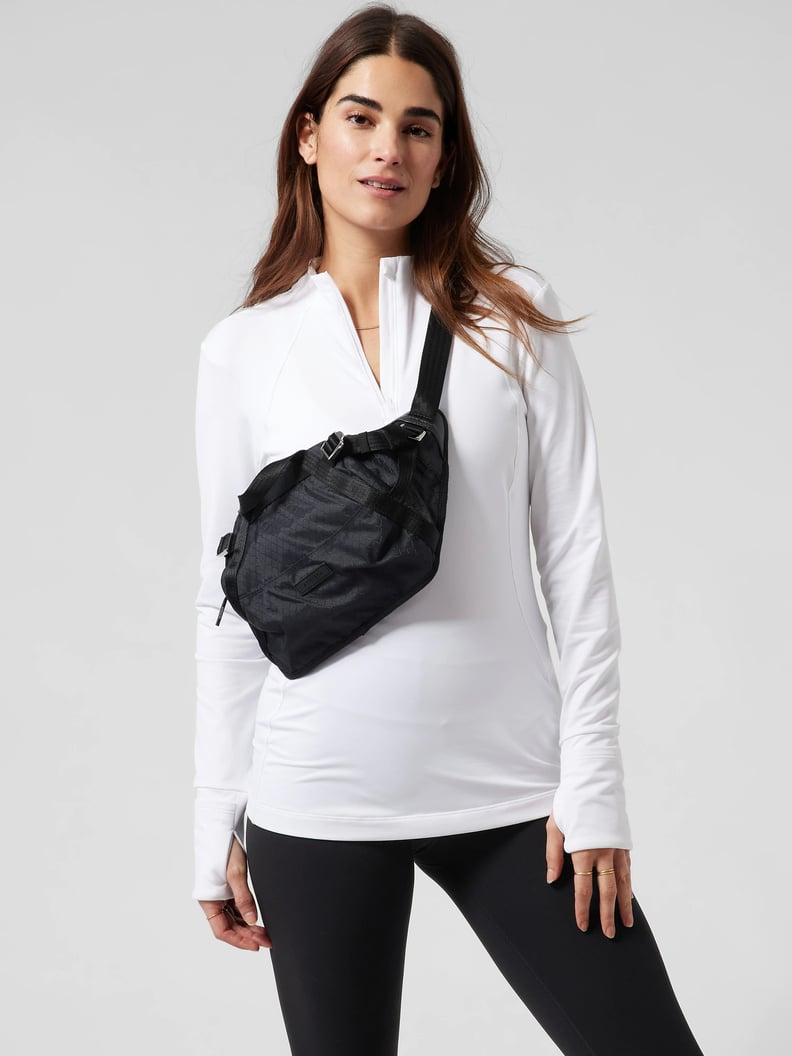 Excursion Waistbag
Lastly, reach for a bag that's truly designed to be a traveler's best friend. The compression straps on the Excursion Waistbag ($88) fit snuggly around the shoulder for all-day comfort. Plus, the large zipper stash pocket means you can tote your wallet, passport, phone, camera, and more with ease.