Paid Content For
Under Armour
10 Warm-Weather Pieces That Will Actually Make You Want to Get Up and Get Sweaty
Paid Content For
Under Armour
As POPSUGAR editors, we independently select and write about stuff we love and think you'll like too. If you buy a product we have recommended, we may receive affiliate commission, which in turn supports our work.
Outdoor workouts are undeniably energizing. And when the weather cooperates, it can feel even that much more satisfying to work up a sweat. As the temps rise and you start looking for safe and fun ways to stay active outside, it's important to make sure your gear is ready to put in the work as well. Rubbing, chafing, and sweat shouldn't deter your workout one bit.
These 10 warm-weather-ready pieces from Under Armour allow you to bring the heat. Each is designed to keep you performing while also helping you stay cool and comfortable. What's more, they don't compromise style for function when it comes to keeping overheating at bay. Consider this just the extra bit of motivation you need to get out there get moving.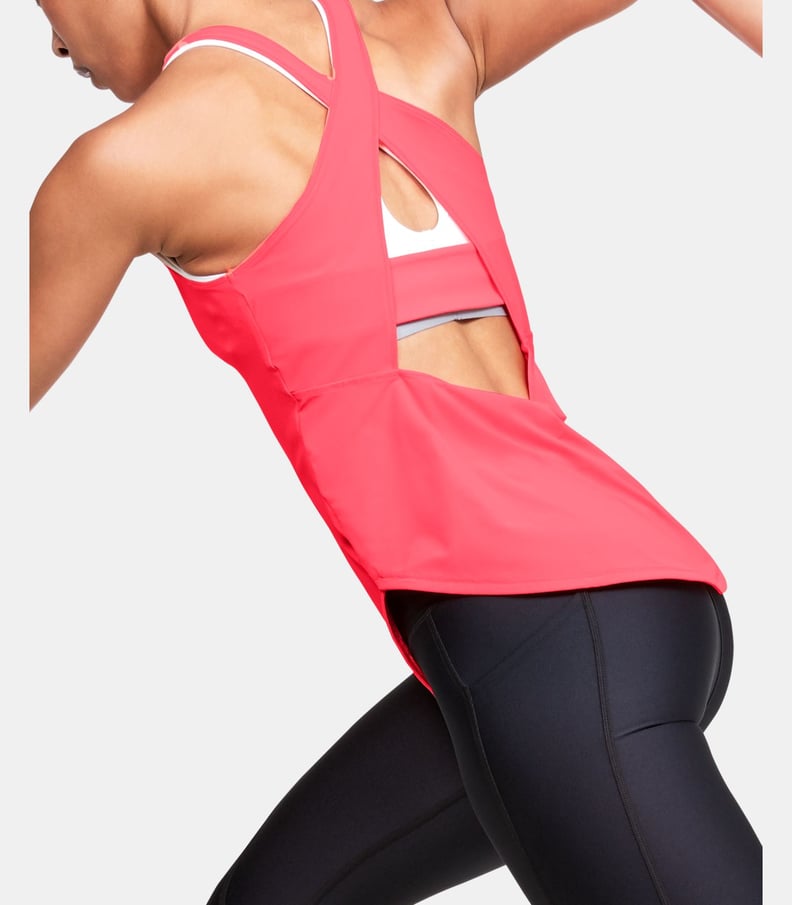 UA Breathelux Stretch Open Cross Back Tank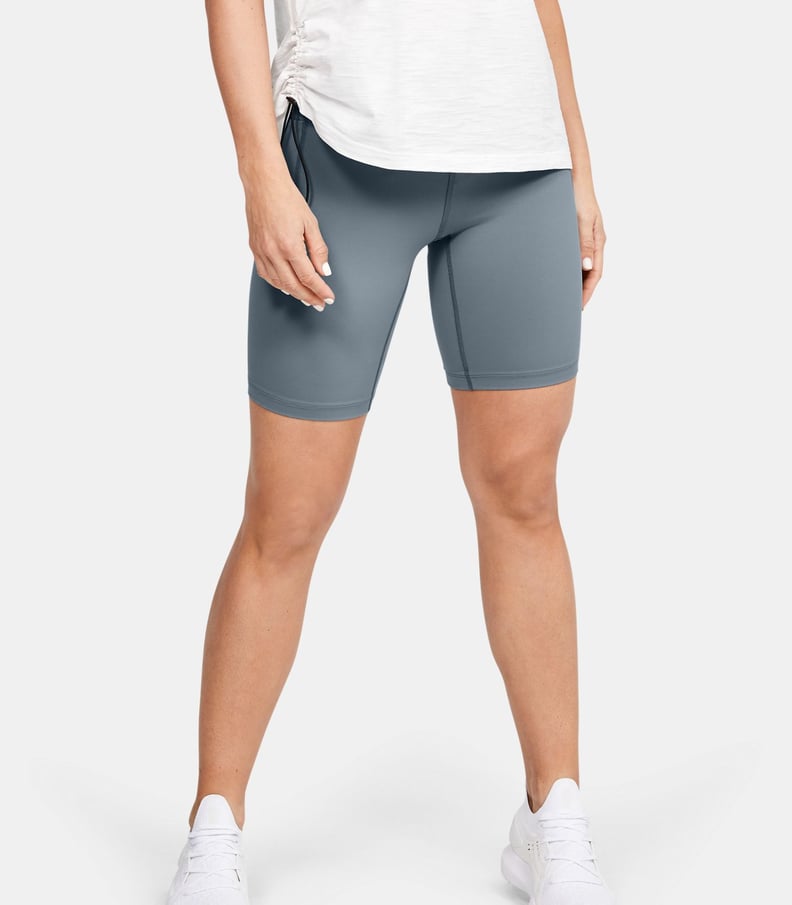 UA Meridian Bike Shorts
The eight-inch inseam on the UA Meridian Bike Shorts ($60) means a comfortable compression for cycling as well as general training.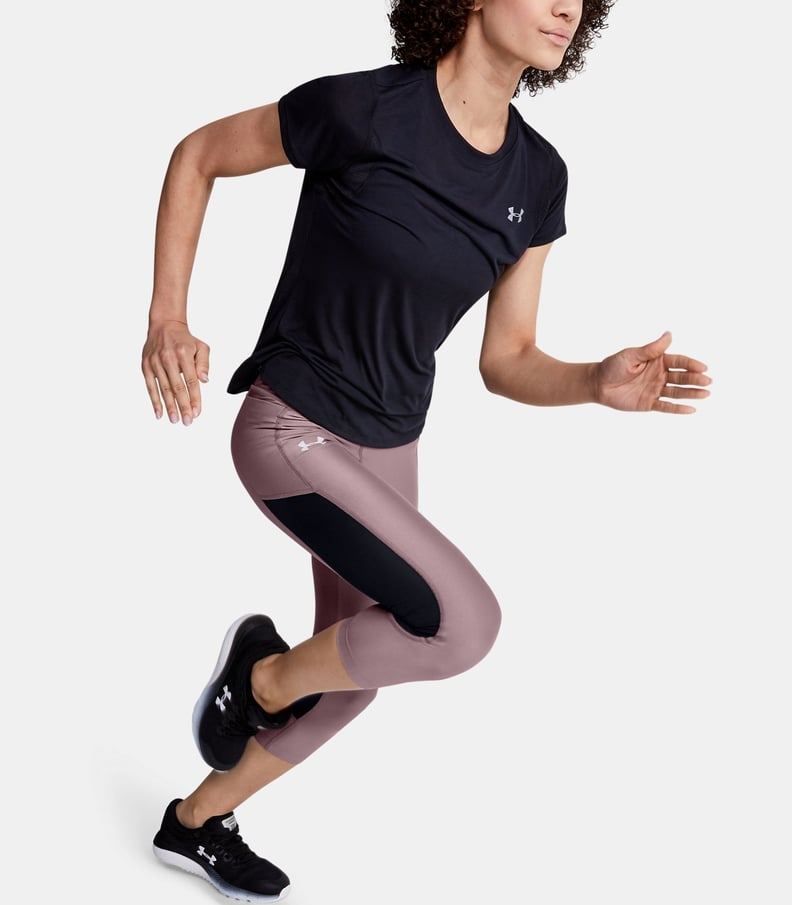 UA Speed Stride Capri
Prefer the cut of a capri? The UA Speed Stride Capri ($45) can give you the extra length without compromising breathability or mobility, thanks to quick-drying fabric and HeatGear® technology.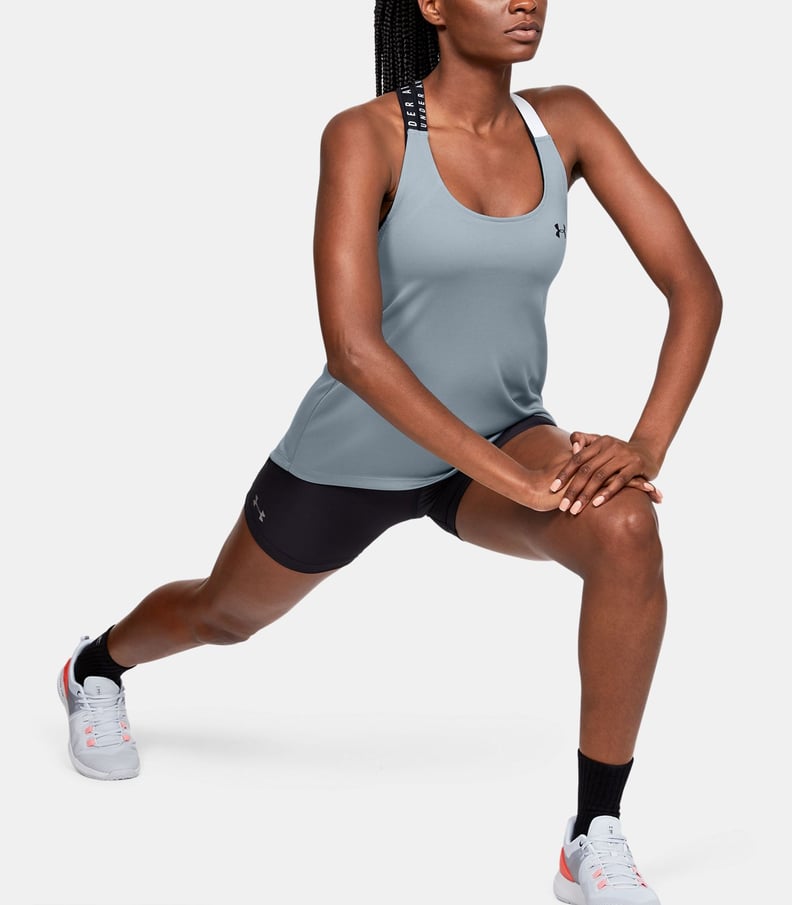 HeatGear® Armour Wordmark Double Strap Tank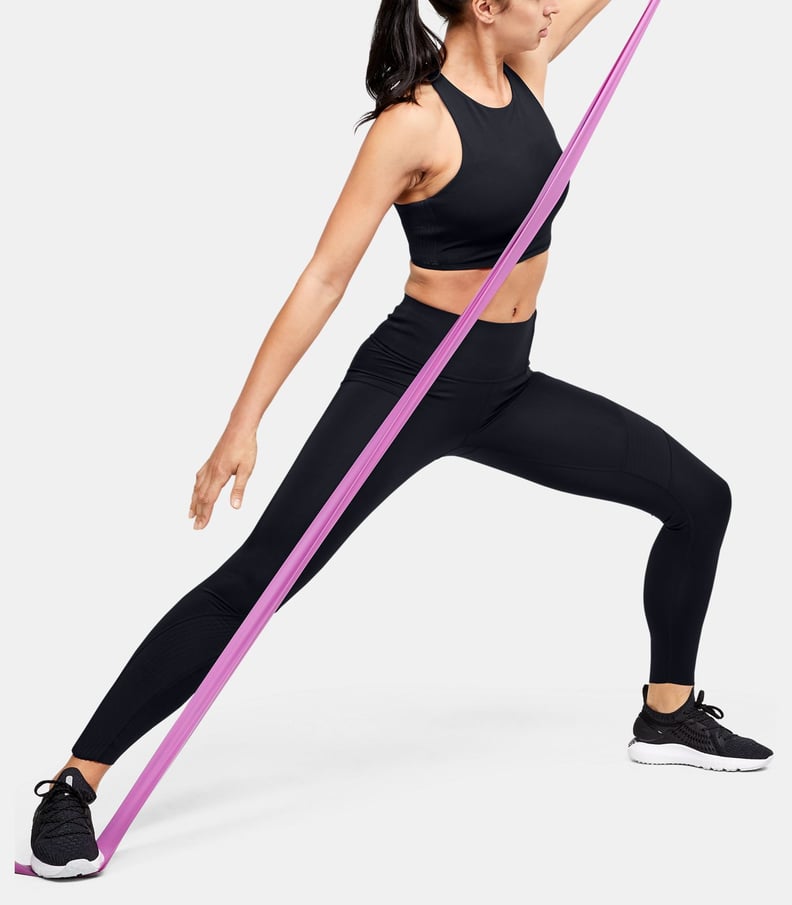 UA Breathelux Mid Carved Rib Bra
Whether you wear the UA Breathelux Mid Carved Rib Bra ($49, originally $60) under a tank or solo, you're in for a supportive and ergonomic fit. Designed for medium-impact sports, this cropped bra keeps you cool and compressed while working out.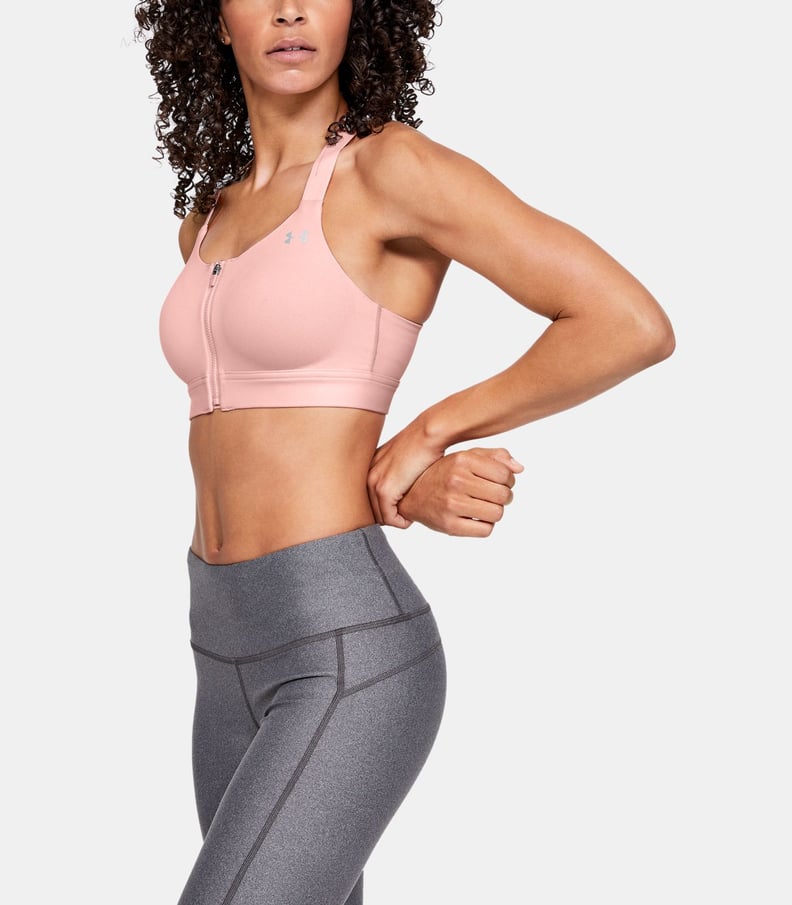 Armour® Eclipse High Zip Sports Bra
But for those higher-impact workouts, the Armour® Eclipse High Zip Sports Bra ($60) comes in with a close-to-skin fit that doesn't rub or chafe. Paired with UA's StudioLux® fabric, this bra sits soft and smooth on skin.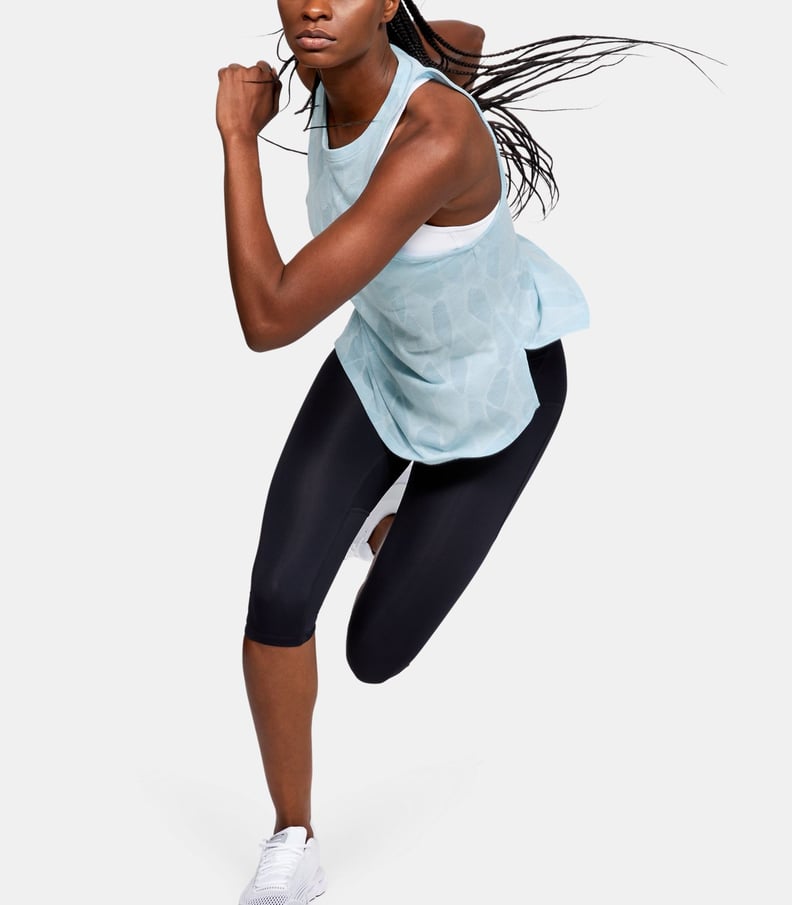 UA Streaker 2.0 Shift Tank
The UA Streaker 2.0 Shift Tank ($40) is all about keeping you dry even during your sweatiest of workouts. The strategic ventilation as well as the quick-drying UA Microthread means you won't have fabric sting to you while you sweat.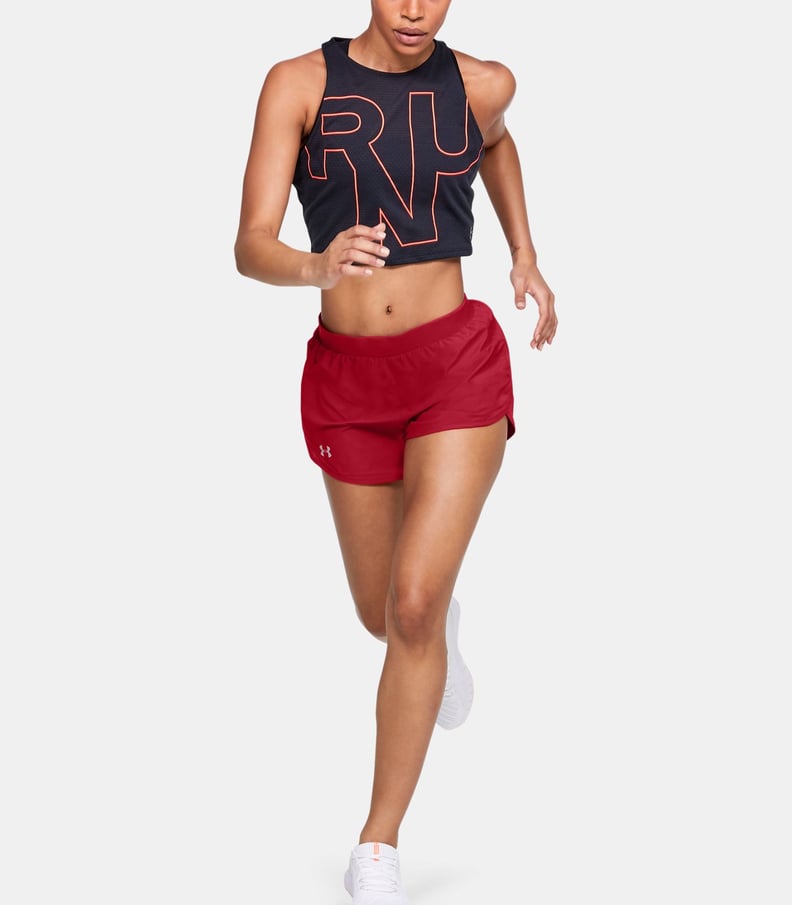 UA Fly-By 2.0 Shorts
Runners listen up! The UA Fly-By 2.0 Shorts ($25) are bestsellers for a reason. With a relaxed fit and three-inch inseam, these shorts can go the distance. Plus, there's breathable mesh fabric, reflective detailing for low light settings, and a pocket to store your keys.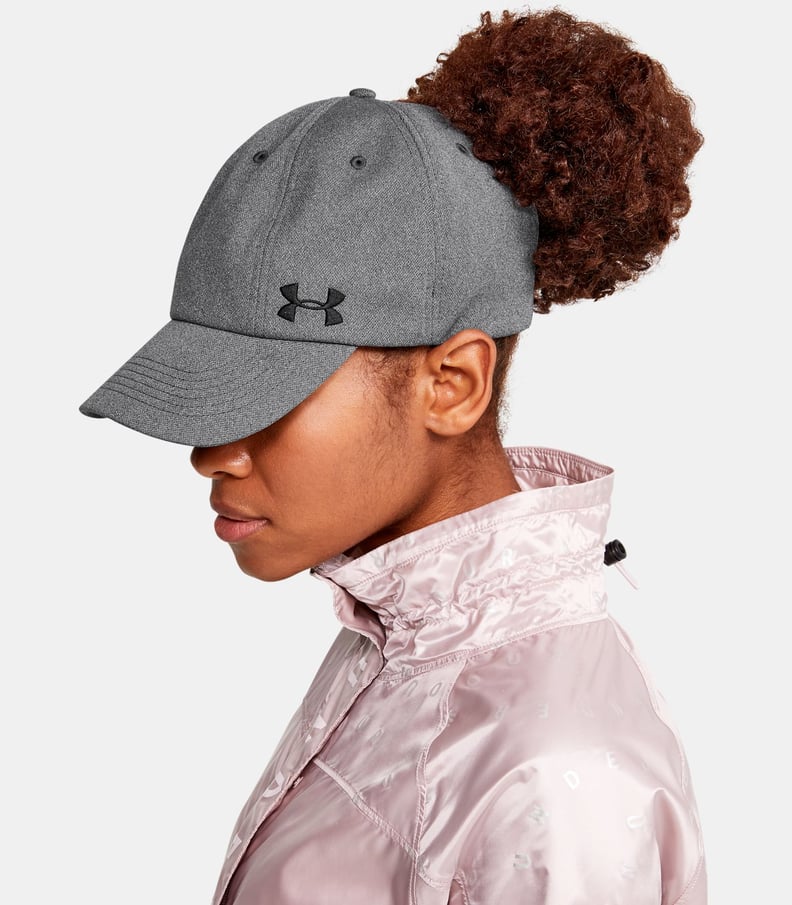 UA Multi Hair Cap
With warm weather (thankfully) comes sun. Don't let glares keep you from missing a step. The UA Multi Hair Cap ($28) is a solid option, and with its key hole cut-out, you can still rock that high ponytail. Oh, and did we mention it's made with UA's Iso-Chill technology on the sweatband to help keep you cool?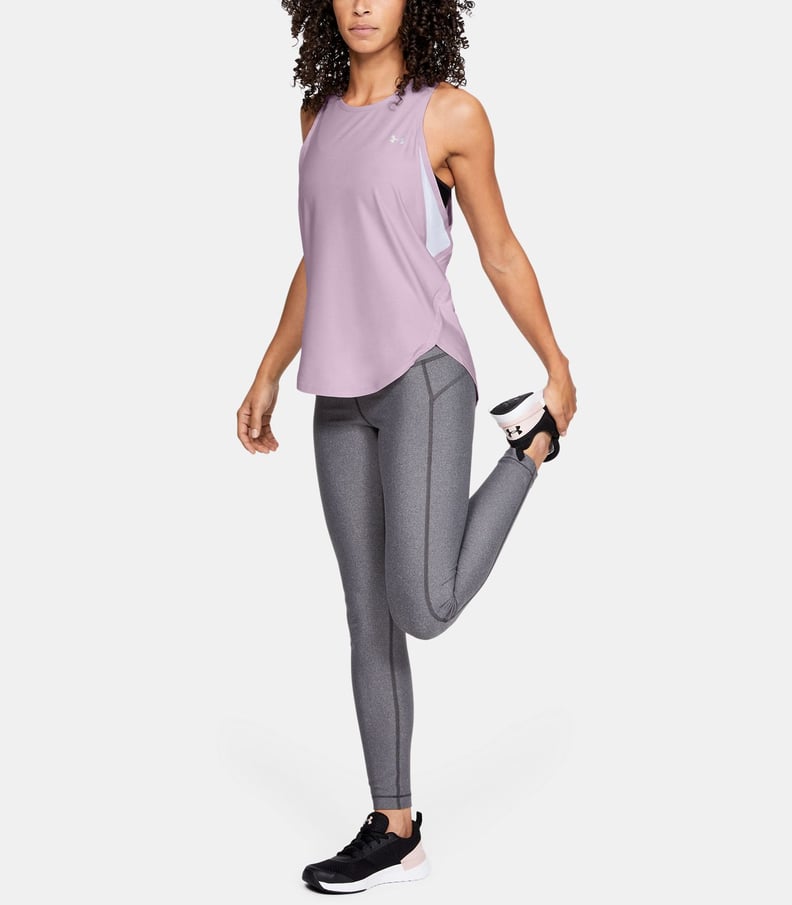 UA Armour Sport Melange Tank
Whether your outdoor workout is a run, a walk, or hike, the UA Armour Sport Melange Tank ($40) is a cozy option. The looser style is ideal for a number of sports, while the wide arm holes allow for moving and stretching for a full range of motion.