Paid Content For
Under Armour
7 Under Armour Shoes Perfect For Your Recovery Days
Paid Content For
Under Armour
Every editorial product is independently selected by our editors. If you buy something through our links, we may earn commission.
When it comes to my workouts, I never skimp on my gear. In fact, I take pride in the portion of my closet I reserve for my favorite products. As I've progressed in my training, I've also learned the importance of owning separate recovery gear — aka the sports bras, leggings, and tanks I've designated for my recovery days. For me, having products designed and reserved for my lighter days allows me to save my high-performance gear for only the most intense of my workouts.
But when it comes to shoes, I can't say I'm as well-equipped. Sure, I have sneakers upon sneakers for HIIT class, weights, and running. But performance-quality shoes for my stretching, yoga, swimming, and recovery walks? Not so much. Because recovery days are just as important as working days, I'm vowing to invest in some recovery-ready shoes that still provide the support and comfort of my favorite workout shoes.
These seven pairs from Under Armour are all ideal for post-workout recovery wear thanks to their comfort fit, cushioned support, and high-quality design. Take a peek at the slides, sandals, and sneakers I'm eyeing for post-gym wear and beyond.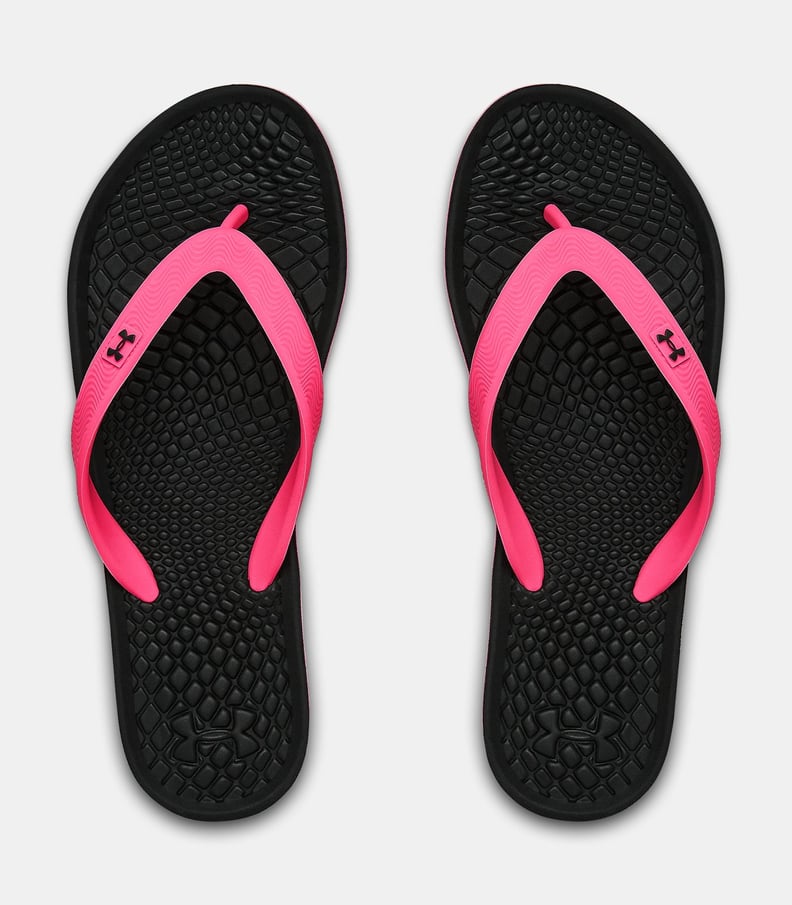 UA Atlantic Dune Sandals
The UA Atlantic Dune Sandals ($22) boast a cushioned footbed for post-swimming comfort as well as a fast-drying TPU strap to avoid rubbing from sweat.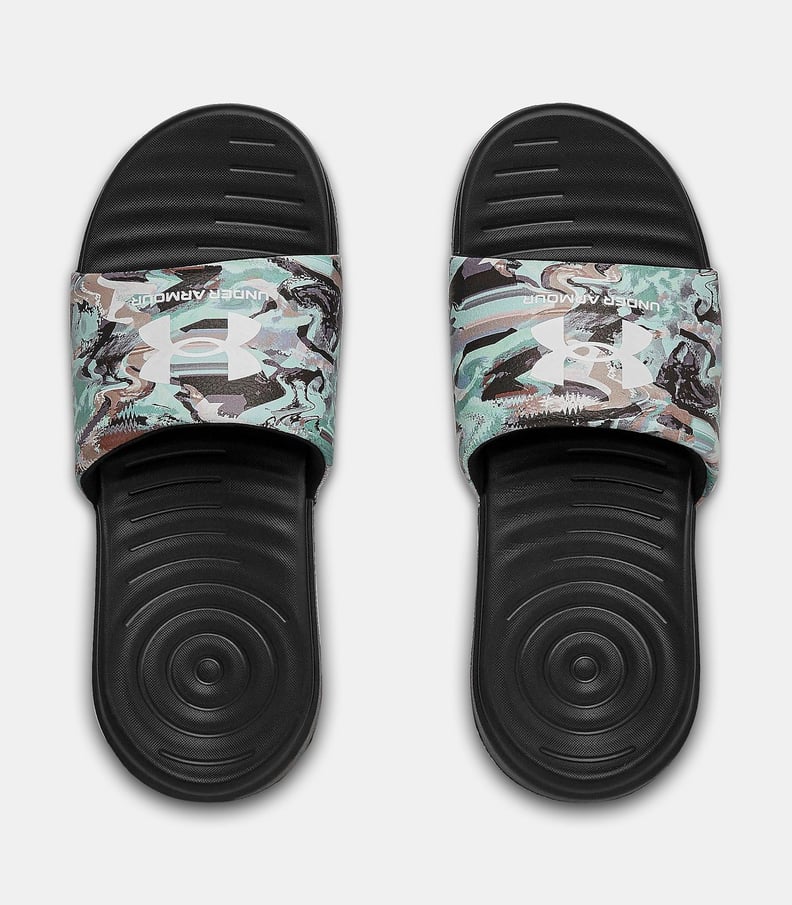 UA Alkali Ansa Fixed Slides
Ideal for slipping on before or after yoga, the UA Alkali Ansa Fixed Slides ($25) feature a marbleized wide strap and a drop-in EVA footbed for underfoot cushioning.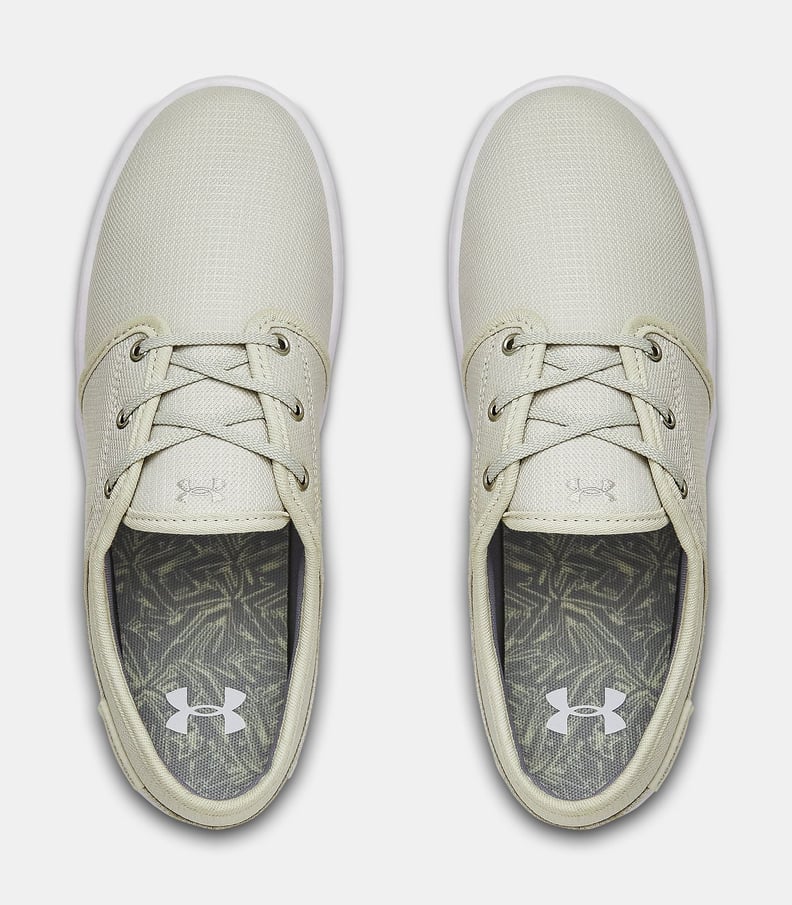 UA Street Encounter Slides
For those recovery days where a nice park walk is in order, the UA Street Encounter Slides ($60) may be the answer. They slide on like sandals but have a firm outsole for mobility, comfort, and traction.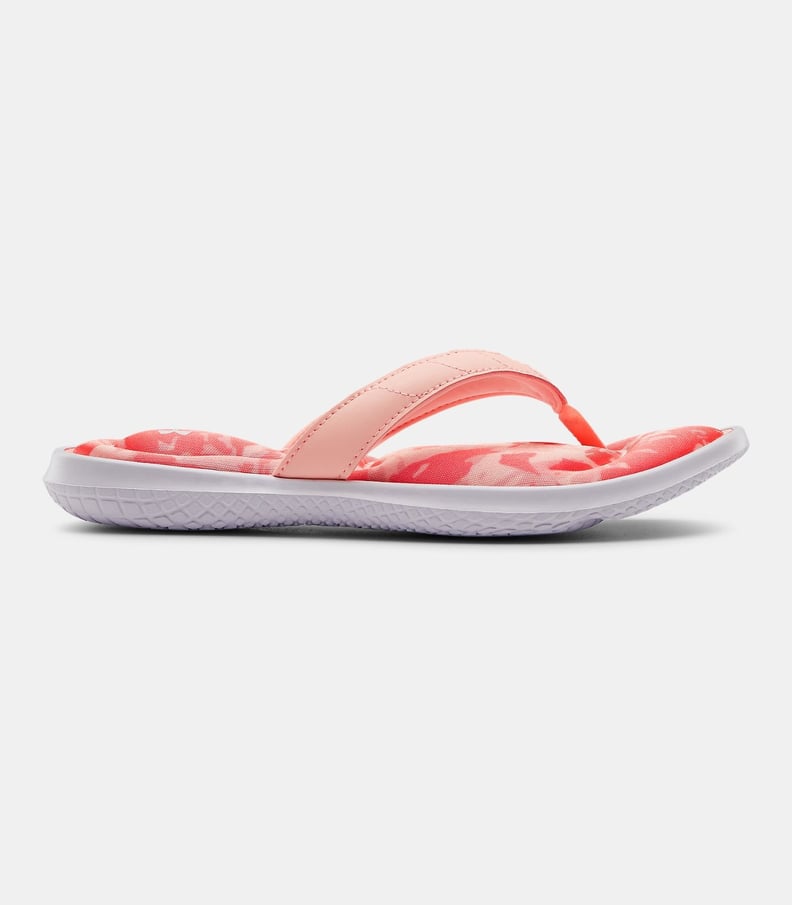 UA Marbella VII Azalea Sandals
Don't be fooled by the bright peach color of the UA Marbella VII Azalea Sandals ($35) — these are powerful sandals. The performance-crafted shoes feature a sculpted outsole and a dual layer of 4D Foam in the footbed, making them ideal for keeping tired feet supported after a workout.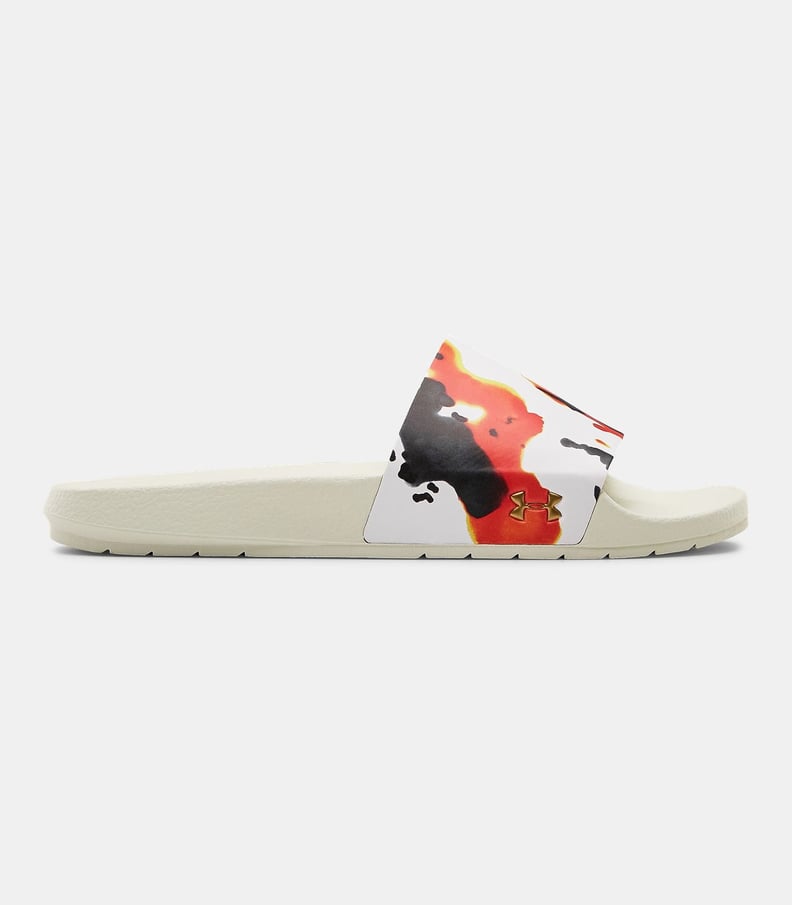 UA Core Remix Upstream Camo Slides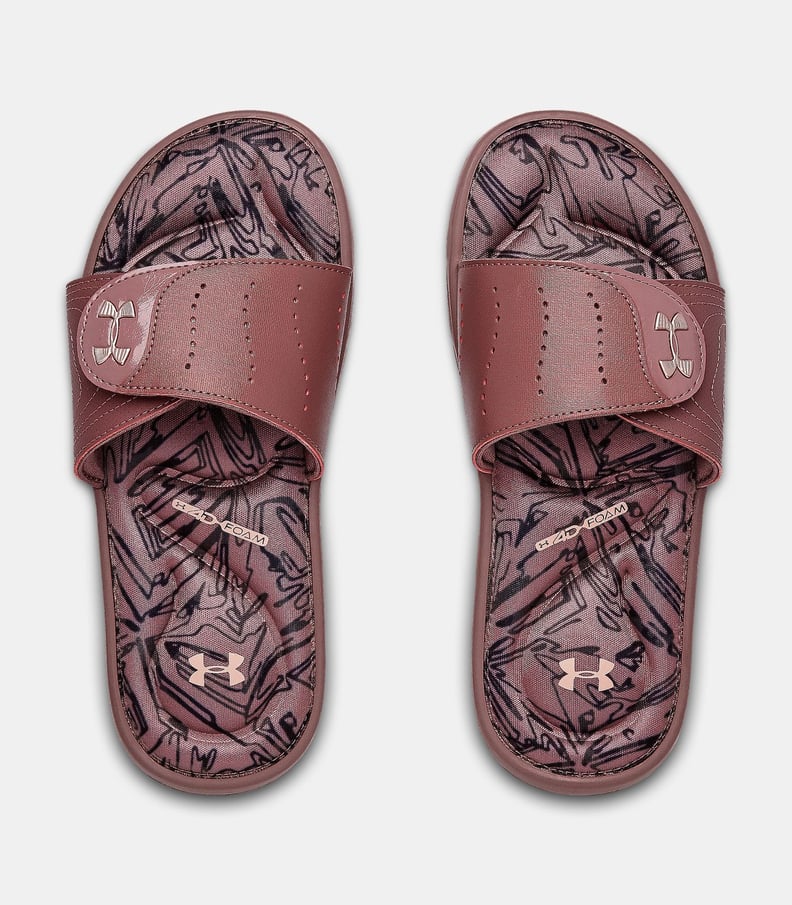 UA Ignite IX Trace Multi Slides
With memory foam that contours to feet post-workout, thus relieving pressure, the UA Ignite IX Trace Multi Slides ($35) top my list for ultimate recovery comfort.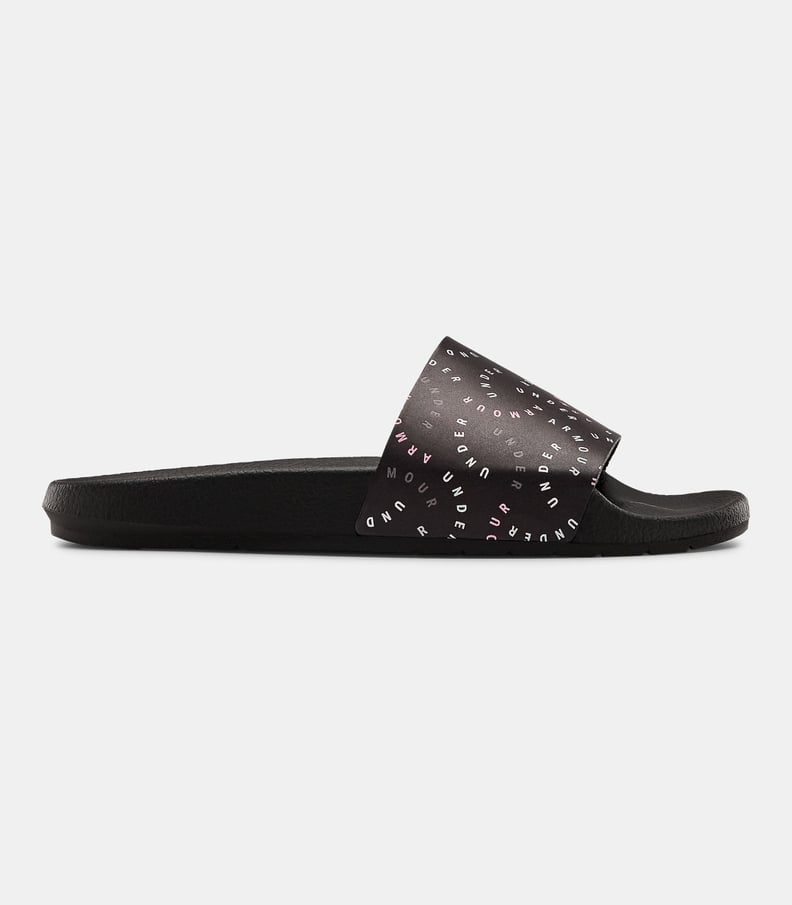 UA Core Remix Multi Slides