Creamy, Fresh, and Filling Pasta Dishes — and They're Totally Vegan!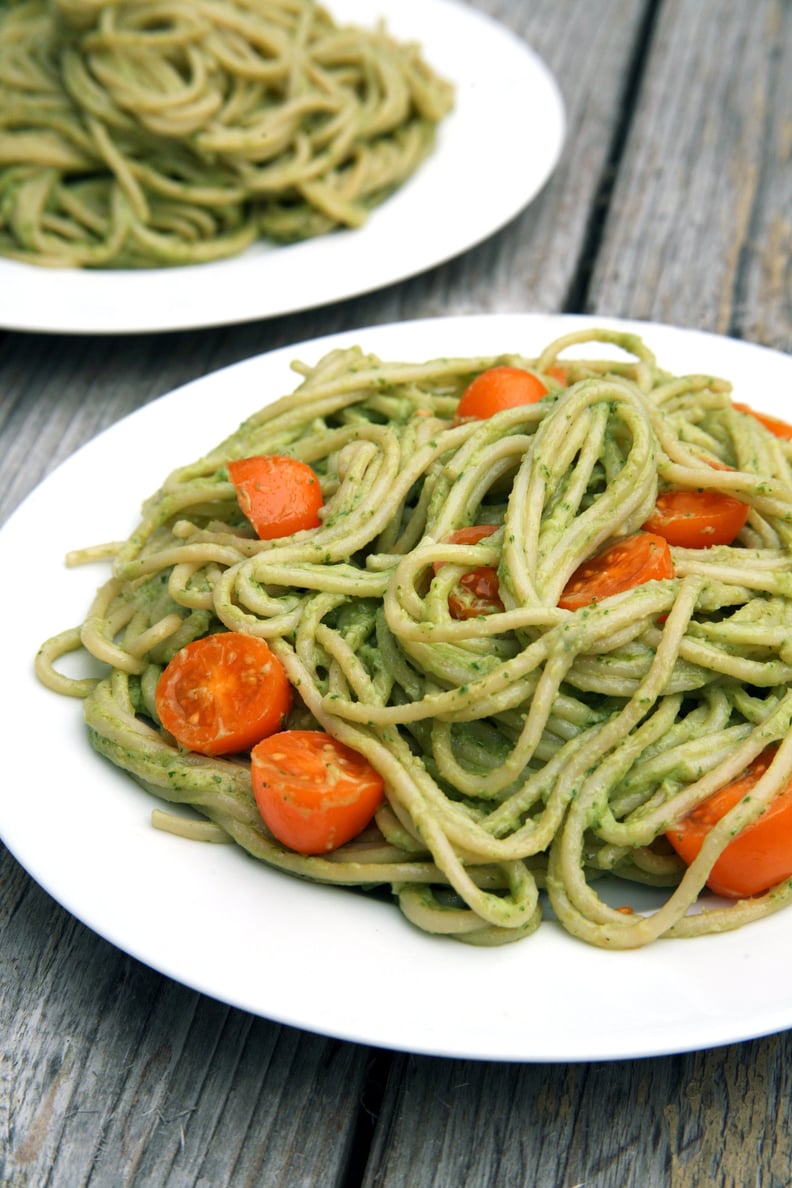 POPSUGAR Photography | Jenny Sugar
POPSUGAR Photography | Jenny Sugar
Think you can't enjoy creamy pasta dishes like stuffed shells and mac and cheese because you don't eat dairy? These recipes are totally vegan and totally delicious.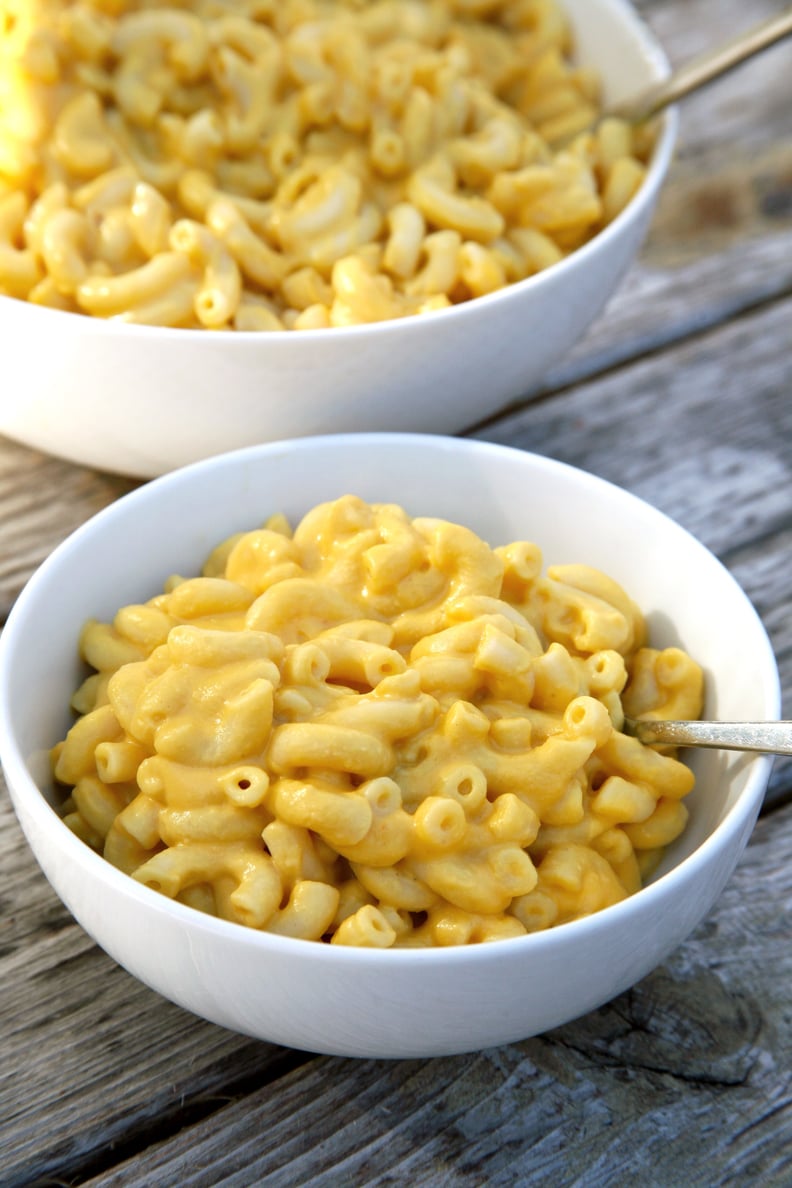 Dairy-Free Mac and Cheese
Take a look at this photo — would you believe that all that cheesy goodness is completely dairy-free? The earth-shattering creaminess comes from pureed cashews and white beans.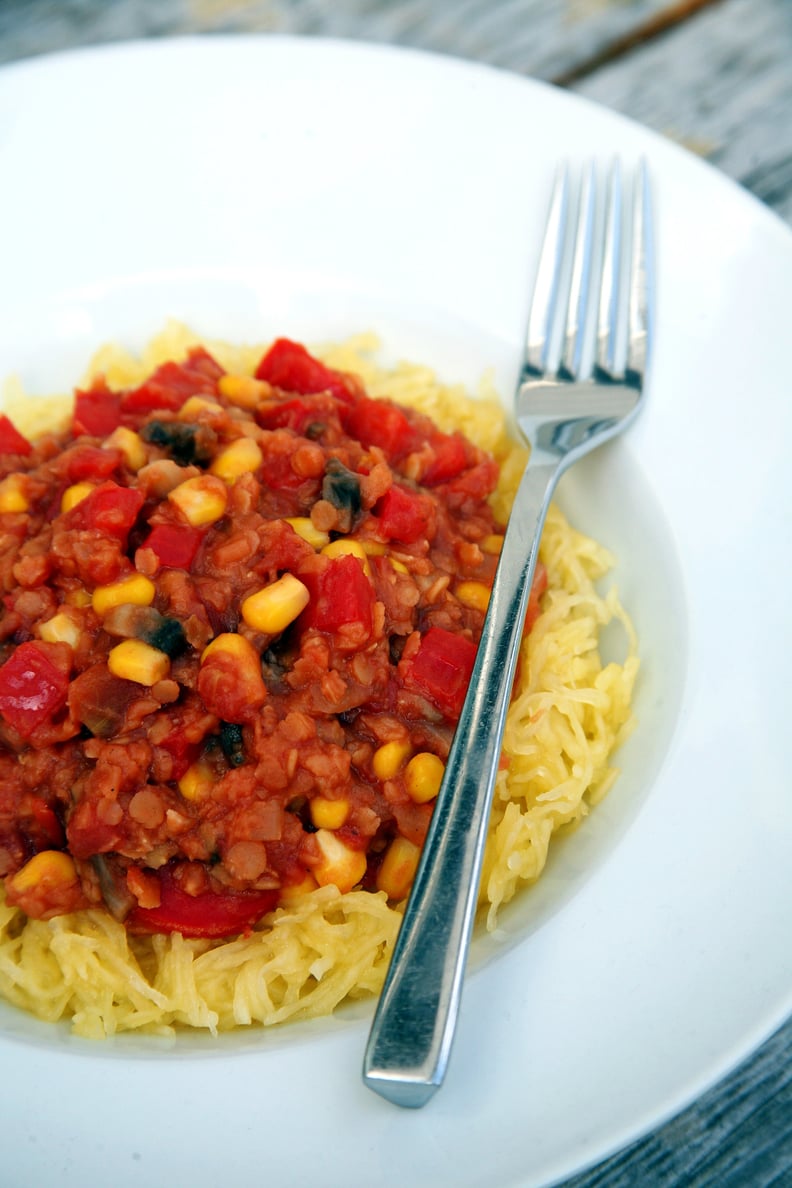 Maple Cumin Lentils Over Spaghetti Squash
Spaghetti with meat sauce is practically the definition of a home-cooked family dinner (especially if you're Italian), but it's definitely not vegan. Since this healthier version swaps out traditional pasta with spaghetti squash and lentils for ground beef, it offers more fiber than protein, if you can believe it.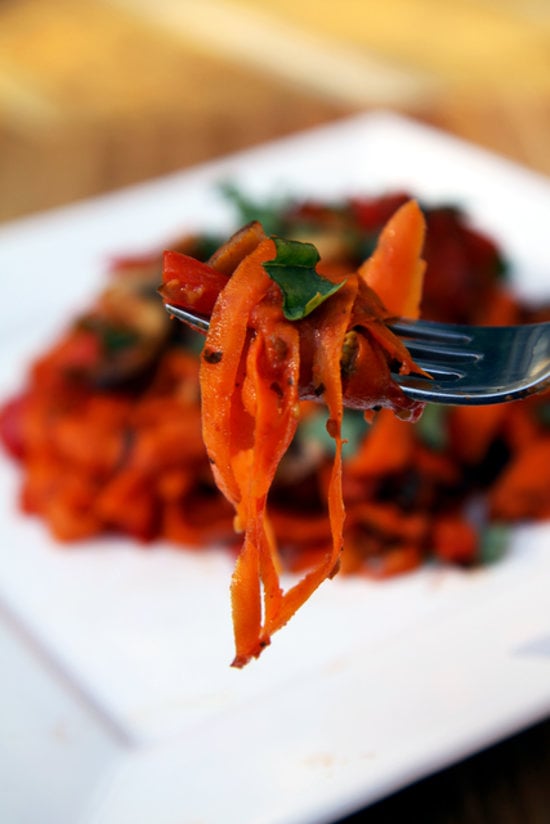 Carrot Fettuccine With Mushrooms and Red Pepper
Here's an equally satisfying, soft, and tender alternative to traditional pasta that's as easy to whip up as that bowl of spaghetti. It's made with carrot ribbons using a simple vegetable peeler, then sautéed with mushrooms, red peppers, cherry tomatoes, and fresh basil for a bowl that's sure to satisfy your pasta cravings.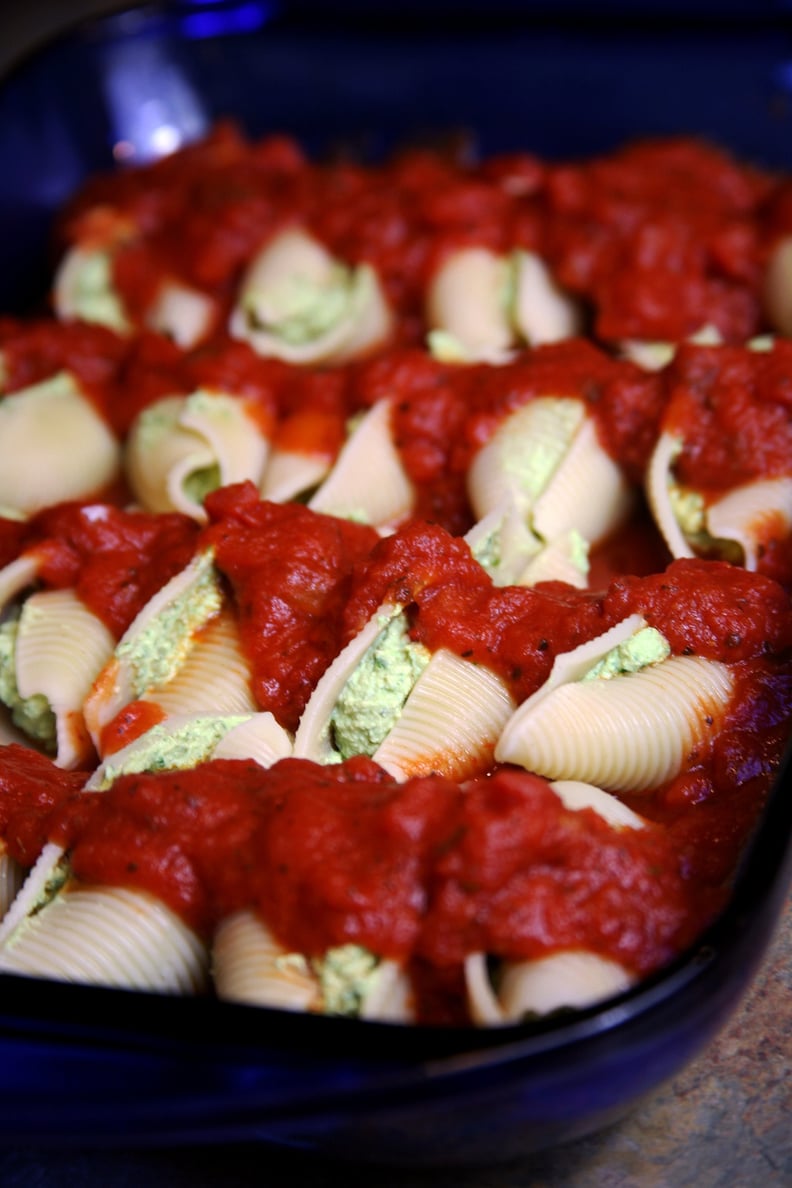 Vegan Stuffed Shells
These vegan stuffed shells taste remarkably like the dairy-filled stuffed shells you know and love. But get this — these babies are just 60 calories apiece.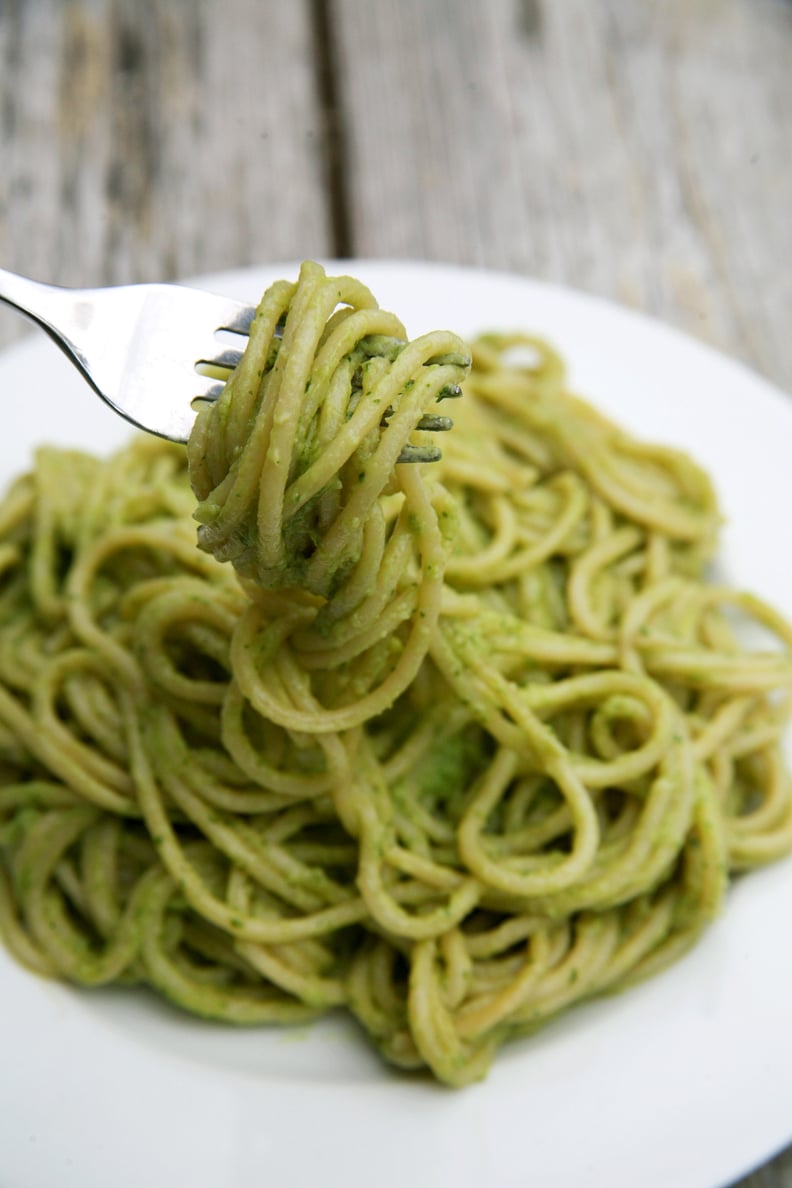 Avocado Pesto Pasta
This oh-so-creamy, warm, and delicious homemade dish is like a combination of mac and cheese and pesto pasta, but it's much healthier.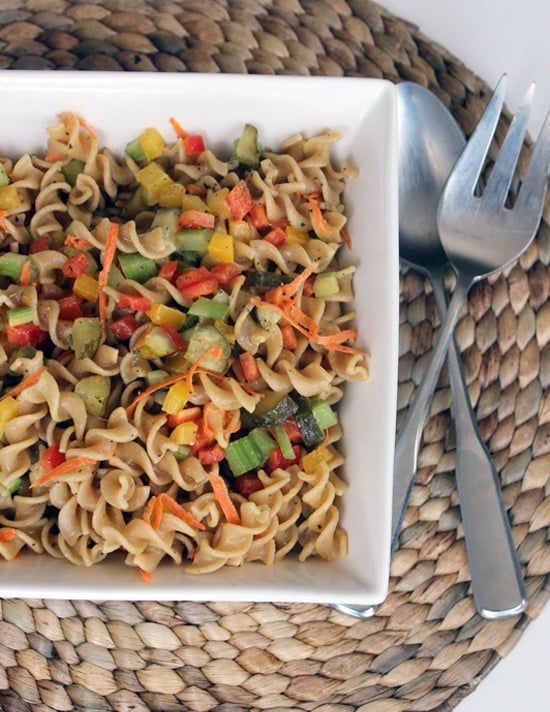 Veggie-Packed Pasta Salad
Between the chopped pickles and dijon mustard used in this recipe, the flavor of this tangy pasta salad is so tasty no one will miss that fatty mayo.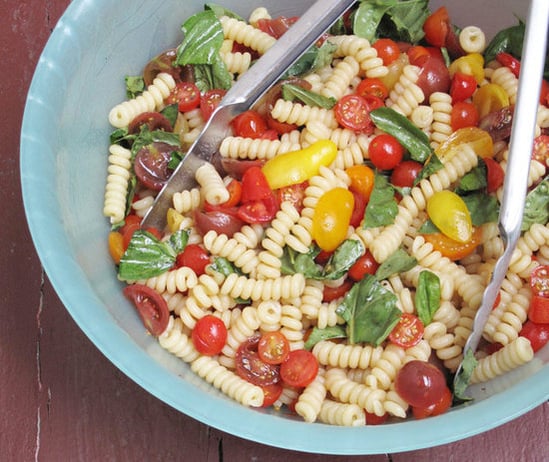 Fusilli With No-Cook Sauce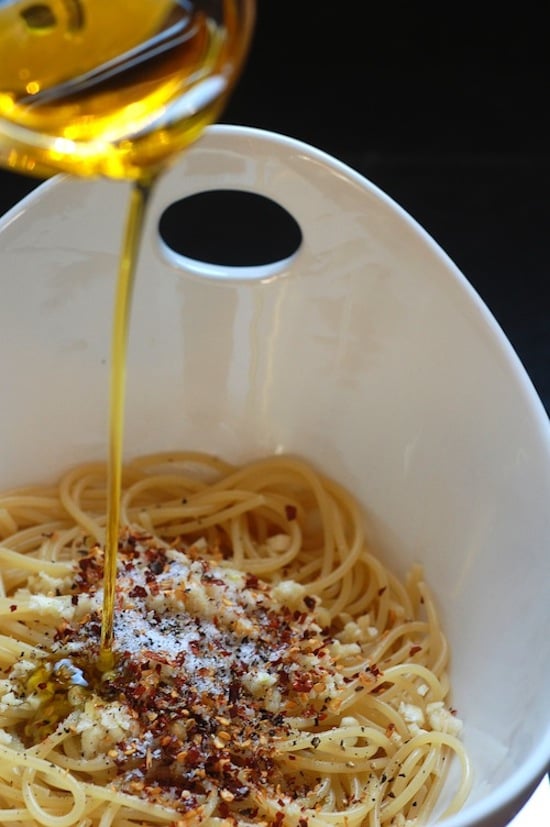 Spaghetti Aglio, Olio, e Peperoncino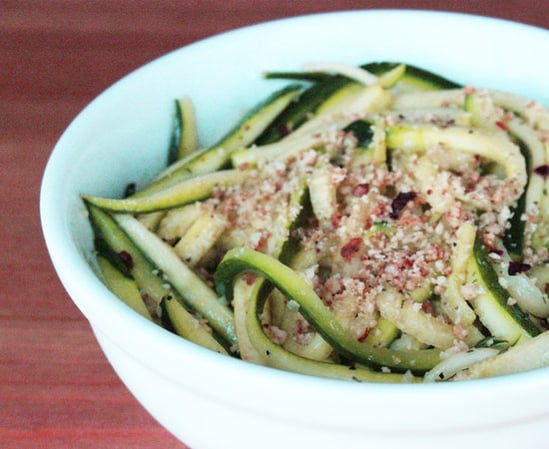 Paleo Zucchini Noodles
Grain-free and dairy-free zucchini noodles are a delicious Paleo recipe that's low in carbs.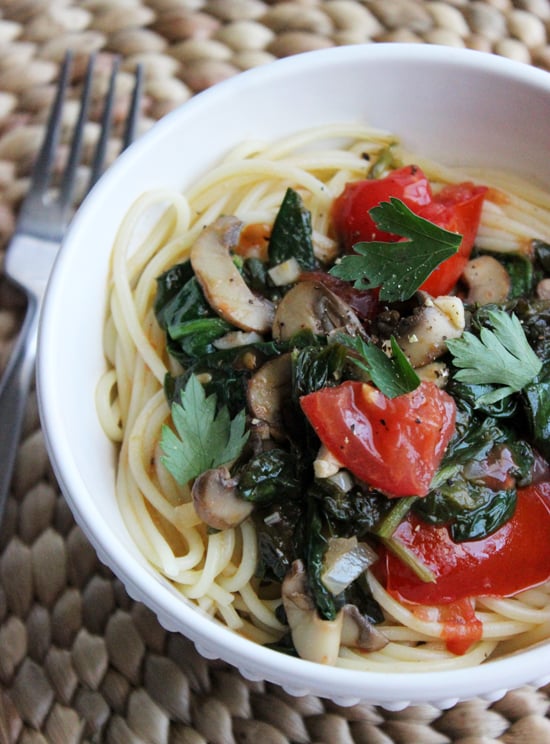 Spaghetti With Spinach in a White Wine Garlic Sauce
Fresh produce and a fragrant white wine and garlic sauce keep this mushroom and tomato spaghetti low in calories but rich in flavor and nutrients like vitamins A and C.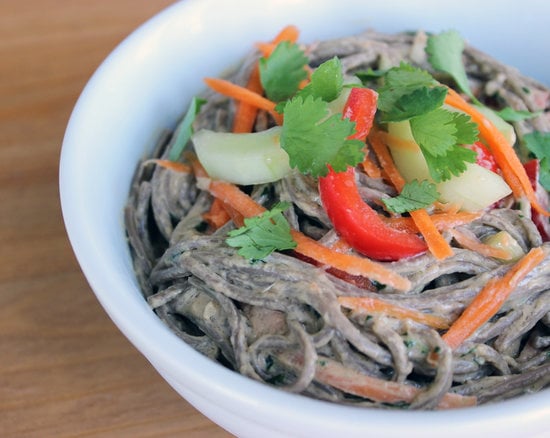 Soba Noodle Salad
Treat your taste buds to this Thai-inspired salad made with a smooth and tangy ginger peanut dressing.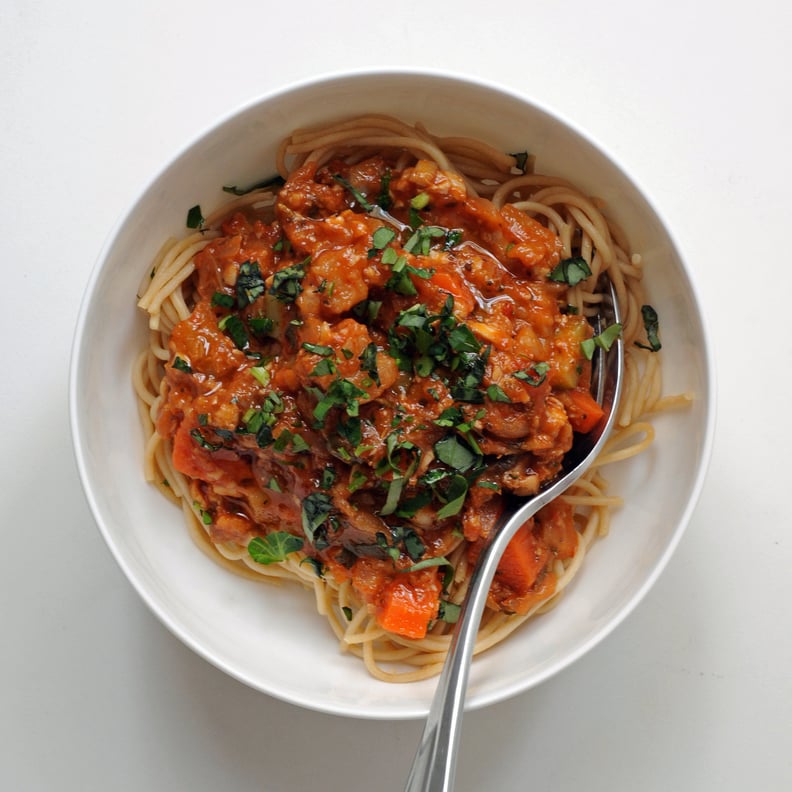 Olivia Wilde's Bomb-Diggity "Bolognese"
Hearty tempeh combines with fresh veggies for a crowd-pleasing, totally satisfying vegan bolognese.
Pasta in Pink Sauce
For a creamy pasta sauce that's free of dairy, try this bucatini recipe that uses cashew cream.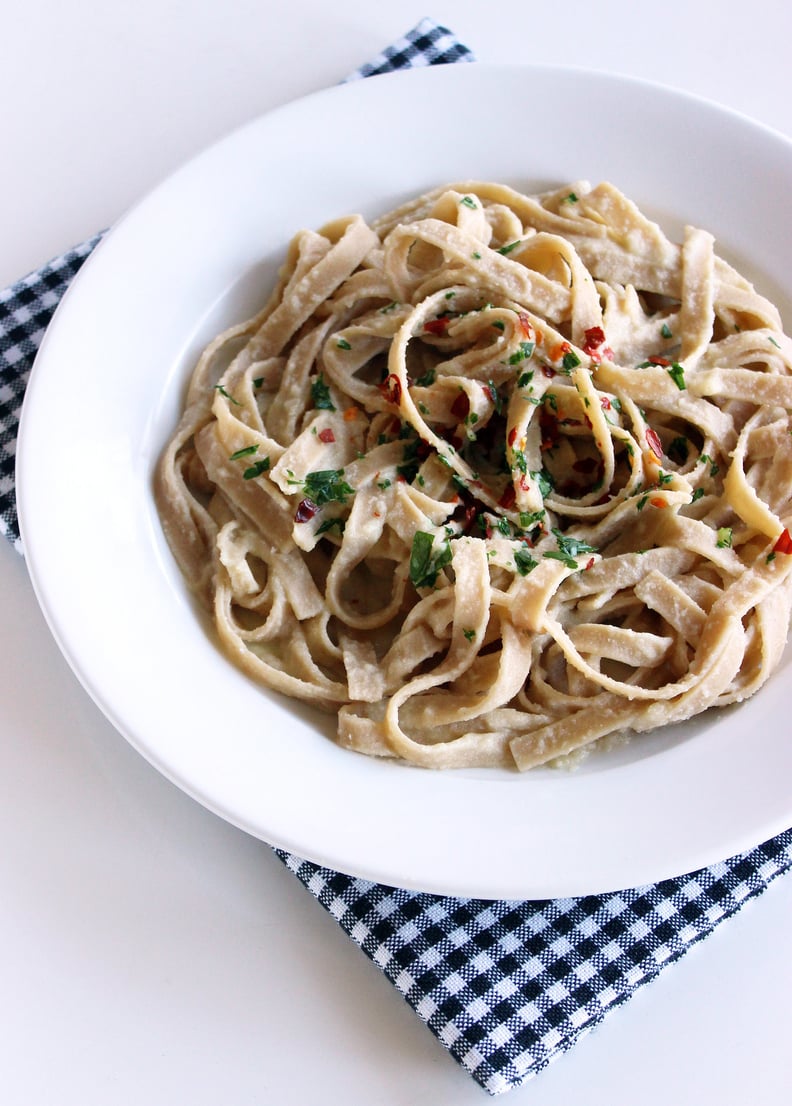 Cauliflower Alfredo
Cooked cauliflower is combined with a handful of ingredients, resulting in a nutrient-rich creamy cauliflower alfredo any pasta-lover will enjoy. Just sub in Earth Balance or olive oil for the clarified butter!