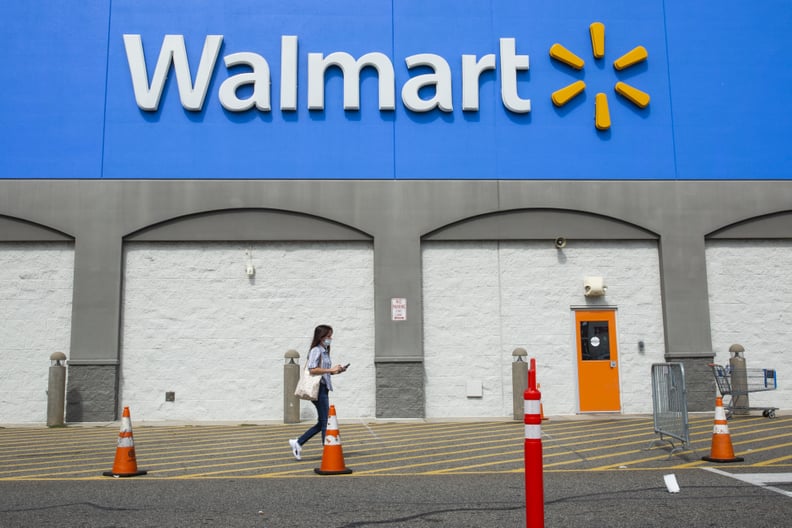 As the COVID-19 vaccine continues its uneven rollout across the country, communities of color and lower-income communities are increasingly being left behind. One major obstacle in many places: a serious lack of access to the doctors, pharmacies, and vaccination centers distributing the shots.
Today, Walmart announced its intention to help confront this concerning pattern. Walmart and Sam's Club pharmacies are already administering vaccinations through state allocations in 11 states, as well as Washington DC and Puerto Rico. Now, the company plans to expand their efforts, distributing the vaccine in an additional 22 states through the US Federal Retail Pharmacy Program. Starting Feb. 12, over 1,000 Walmart and Sam's Club pharmacies will begin receiving federal vaccine allocations, the company said, "with an emphasis on locations that reach customers in underserved communities with limited access to health care."
Walmart said it worked with the CDC and states to identify which stores would participate, looking at population density, demographics, infection rates, and availability of local healthcare resources. It also targeted pharmacies in Medically Underserved Areas (MUA), a designation by the Health Resources and Services Administration meaning that these areas have "too few primary care providers, high infant mortality, high poverty, or a high elderly population." One example: a Walmart in Brewton, AL, will now be part of the federal vaccine distribution effort because it's in an MUA and "is the only location to administer the vaccine for 102 miles," Walmart said.
"Ninety percent of the country lives within 10 miles of a Walmart," said Cheryl Pegus, MD, MPH, the company's executive vice president of health and wellness. "We're at the heart of many rural and underserved communities, and we are committed to providing access to vaccines as groups become eligible."
Walmart noted that vaccine supply and eligibility depend on state and local guidelines, but that the number of vaccinations should increase every week. You can check the company's COVID-19 website to see whether your pharmacy is distributing vaccines and to make an appointment, if eligible. And as you wait your turn, remember to keep yourself and others safe by wearing a mask, washing your hands frequently and thoroughly, and continuing to social distance as much as possible.
POPSUGAR aims to give you the most accurate and up-to-date information about the coronavirus, but details and recommendations about this pandemic may have changed since publication. For the latest information on COVID-19, please check out resources from the WHO, the CDC, and local public health departments.