At just 17 years old, Erriyon Knighton is already a rising track star. The high school student-turned-pro-athlete is setting records on the track, quickly being seen as a fierce competitor to longstanding favorites like 200m world champion Noah Lyles.
Knighton's high school coach Jonathan Terry has told press, according to the New York Post, "[Knighton] has so much untapped talent. We haven't even touched the surface yet." While he's fast on the track, Knighton describes himself as someone who's chill "like a normal person" and that he someday wants to pursue a career in medicine. As Knighton competes at his fist Olympics keep reading to get to know the high school junior.
Erriyon Knighton Started Running Track Just 3 Years Ago
Former football teammate of Knighton, Jordaan Bailey, spoke with the New York Times about Knighton's rise to track stardom. According to Bailey, Knighton ran so fast during his first catch in football that no one could touch him. Coach Joseph Sipp from Hillsborough High School in Tampa recognized Knighton's talents and got him to shift from football to track.
Erriyon Knighton Is Sponsored by Adidas
The New York Times reports Knighton relinquished his high school and college athletics eligibility to sign a six-figure deal with Adidas. Meaning he can only run professionally, not on a school team. In the same article it's reported that Knighton uses a portion of the money from the Adidas deal to help his mother financially.
Erriyon Knighton Beat Usain Bolt's Record at the Olympic Trials Semifinals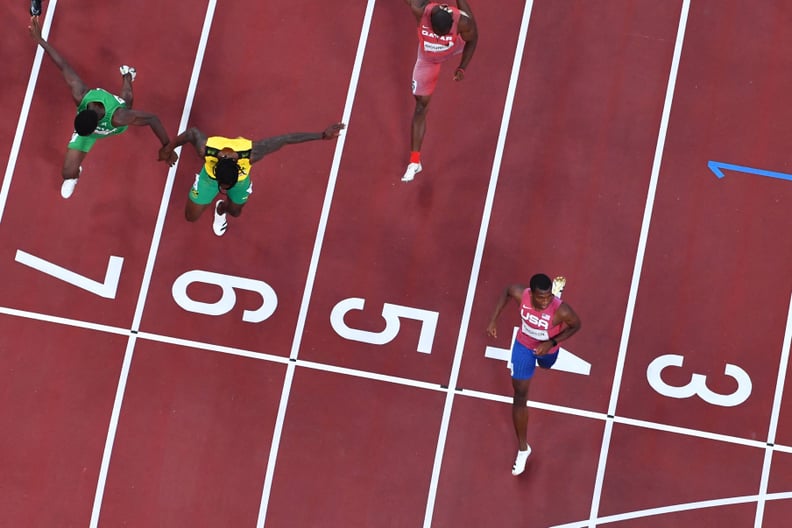 Erriyon Knighton Beat Another Usain Bolt Record at the 200m Semifinals in Tokyo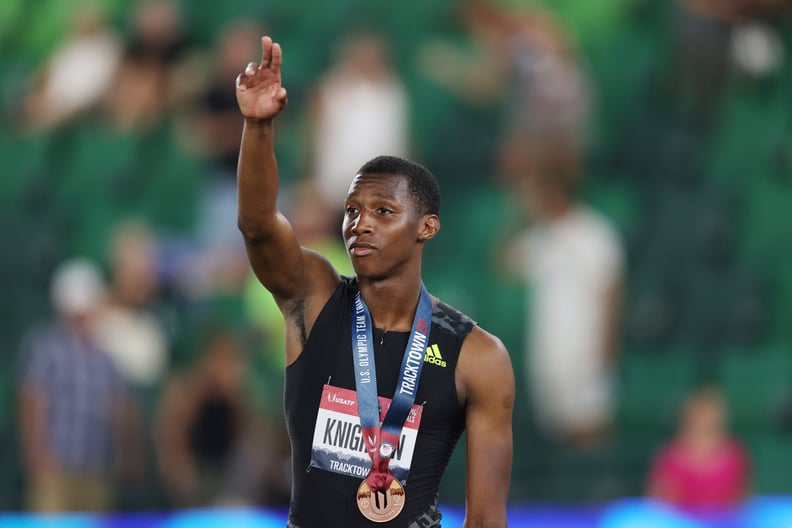 Erriyon Knighton Is Qualified to Medal at the Tokyo Olympics
After winning in the 200m semifinals on Tuesday, Aug. 3, Knighton could medal in the finals on Wednesday, Aug. 4. We're excited to watch him run tomorrow morning!