POPSUGAR
/ paid content for /
Under Armour
Why Indoor Cycling Is Great For Improving Endurance
3 Ways Cycling at Home Has Been My Endurance Secret Weapon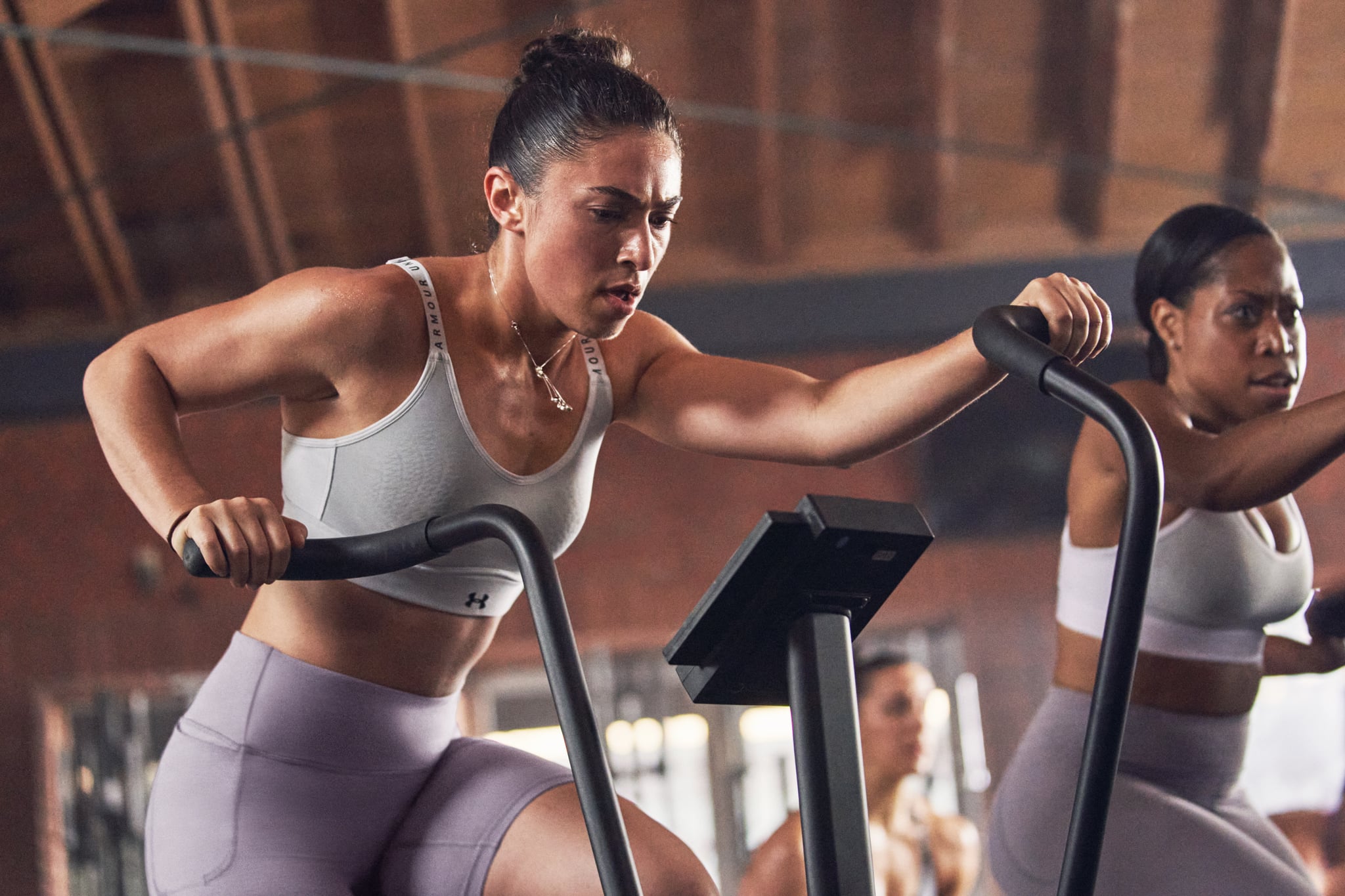 When I invested in an at-home bike, I was fairly certain it was going to be a purchase I wouldn't regret. Of course, I had the lingering thought it could go the way of my mom's mini trampoline in the '90s (sorry, Mom) and simply gather dust. But I was a fairly religious cycling-studio devotee, so I felt confident I would make the most out of my purchase. After nearly a month of riding, I can honestly say it's been my at-home workout secret weapon.
As an endurance athlete who counts half and full marathons as her sweet spots, endurance is something I'm always looking to boost. Although typically I do this through runs, New York City's heat waves have made it extremely difficult to enjoy my exercise of choice. Enter my at-home bike to help keep my endurance as strong as ever. Here's why.
Things Rev Up Fast
I'll always be a runner at heart, but one thing I love most about cycling is that you can really enhance your workout in a short amount of time. Because you can vary the speed and intensity of a bike, you can get an intense workout in half the time as a run or other cardio workout. For me, this means I'm able to burn the same amount of calories, elevate my heart rate, and sneak in several miles in less time with a shorter bike ride than I would with a much longer run.
I Have the Freedom of Time
Rather than waiting for my alarm to sound for early morning runs or for the sun to set for a more pleasant evening jog, I have the liberty to ride whenever I want. Lunch-break rides are now an option. A sprint while I'm cooking dinner is a reality. Suddenly the act of working out became something I didn't have to devote a full chunk of my day to. All I had to do was toss on a ride-ready pair of shorts and UA Infinity Mid Sports Bra ($40), and I was ready for the saddle. And because there wasn't a huge ask for me to ride my bike, I often feel more inclined to hop on for a bit, meaning I'm actually working out more than before.
Partnering With Other Workouts Is a Breeze
A big part of working on endurance is improving my fitness across the board. Because there's a decreased commute time and I can reach a higher intensity of my workout in less time, I'm also able to partner my ride with any number of other endurance-boosting exercises: a quick circuit training, a core workout, a dynamic circuit, etc. In a time when I could be losing valuable training momentum, I'm able to stay on track and keep my cardio endurance strong and my motivation high.