Under Armour Now Sells Sportswear Masks For Your Workout in 6 Different Colors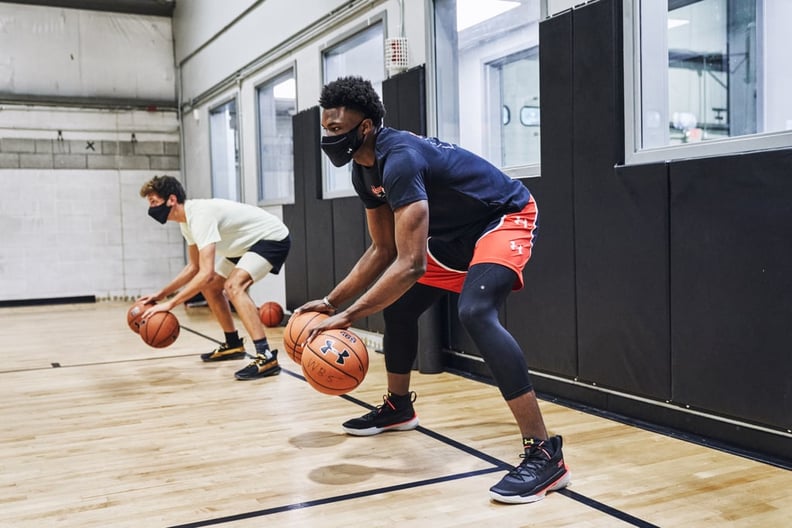 Courtesy of Under Armour
Courtesy of Under Armour
Every editorial product is independently selected by our editors. If you buy something through our links, we may earn commission.
Depending on what gym you go to amid the COVID-19 pandemic, you may be required to wear face coverings indoors — New York gyms, for instance, mandated the use of masks at all times starting at the end of August — and it's recommended to wear ones while exercising outside near other people. On June 11, Under Armour released a performance face mask for just that, then continued to expand its color options into the fall.
The Sportsmask is a reusable, water-resistant covering with a three-layer fabric that feels cool, is breathable, and has been treated with PROTX2, which, according to a news release, is a "non-metal anti-microbial technology" shown in lab tests to destroy 99.9 percent of COVID-19 within 10 minutes. (Note: as reported during the initial launch, the US Environmental Protection Agency is reviewing the effectiveness of PROTX2 on the Under Armour mask specifically, and a spokesperson is yet to confirm those results. However, according to an Under Armour representative, that is why, on underarmour.com, the description for this mask reads, "does not protect against viruses.")
The masks sold out in the first hour back in June and, as of mid-October, Under Armour has six different colors total: black with a silver logo, black with a black logo, gray, navy, purple, and red. "Although there are new colors to choose from, it is the same proven, great mask that launched on June 11," the company told POPSUGAR.
"Athletes may find it challenging to work out in general-purpose or homemade masks for a number of reasons. They can slip off your face, sometimes the fabric isn't breathable or designed to wick sweat properly," Cara McDonough, vice president of accessories and licensing at Under Armour, told POPSUGAR. "We engineered the UA Sportsmask to solve these common issues." She pointed to the moldable nose bridge that secures the mask in place, the cooling effect of the fabric, and its breathability as key factors that set the Sportsmask apart from other face coverings.
Under Armour athletes, including the NBA's Steph Curry and NFL's Deonte Harris, received the first batch of samples to test them out, according to Forbes. "Whenever you have something covering your mouth and nose, it's going to feel a little restrictive at first," Harris said. "Other masks don't give you as much airflow as this mask does, so it's one of the best options for protection during performance. It's not designed for contact sports, so I won't be using it on the field, but it's perfect for that extra level of protection when I'm working out with others and social distancing is encouraged."
How to Wash an Under Armour Mask
You should wash the Sportsmask the same way you would any other piece of athletic apparel, Under Armour says. Hand-wash or machine-wash the mask after you wear it (though hand-washing is recommended), and lay it flat to dry or use a hair dryer. Under Armour also instructs you to place the mask in the carrying pouch that it comes with after use and to make sure you wash that pouch inside out.
You can order these masks on underarmour.com right now. Each costs $30 and comes in sizes XS/S, S/M, M/L, L/XL, and XL/XXL. Take a closer look at the masks ahead!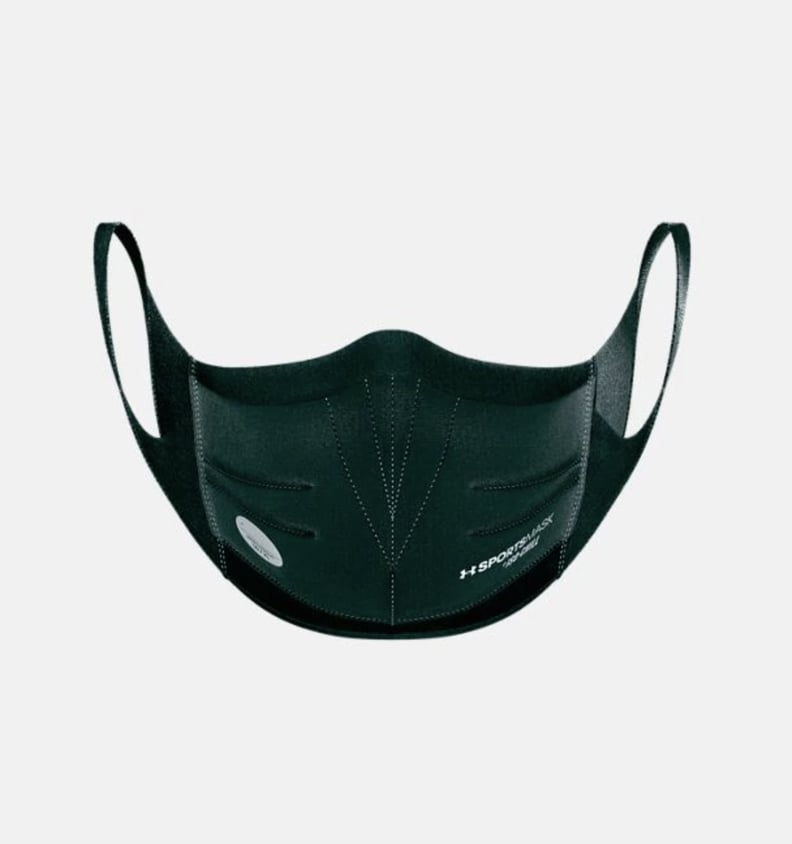 See the Inside of the UA Sportsmask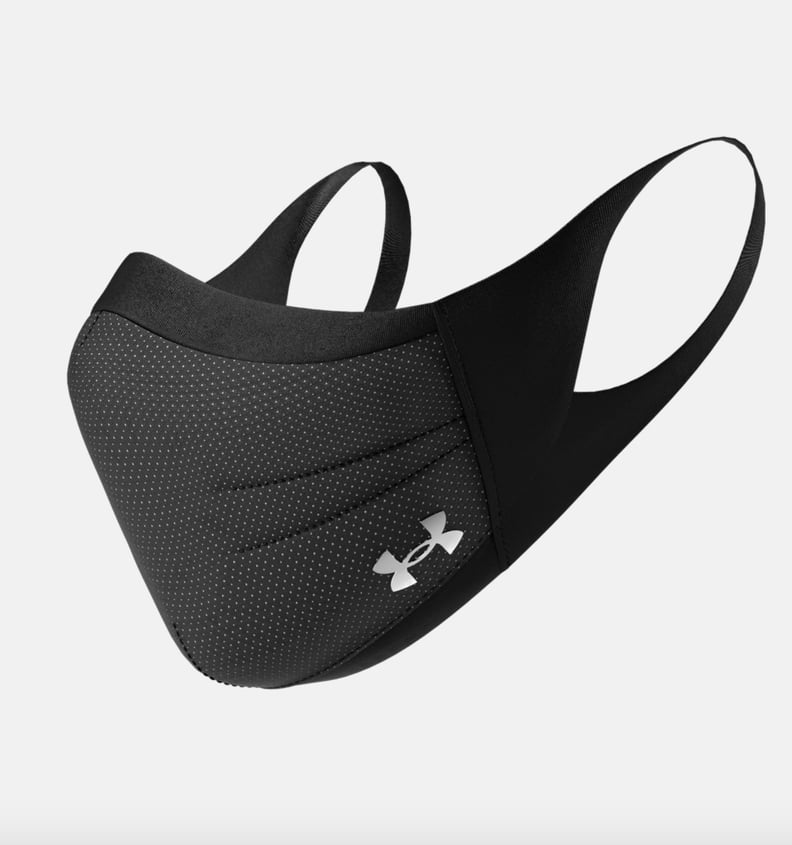 Order the UA Sportsmask in Black With Silver Logo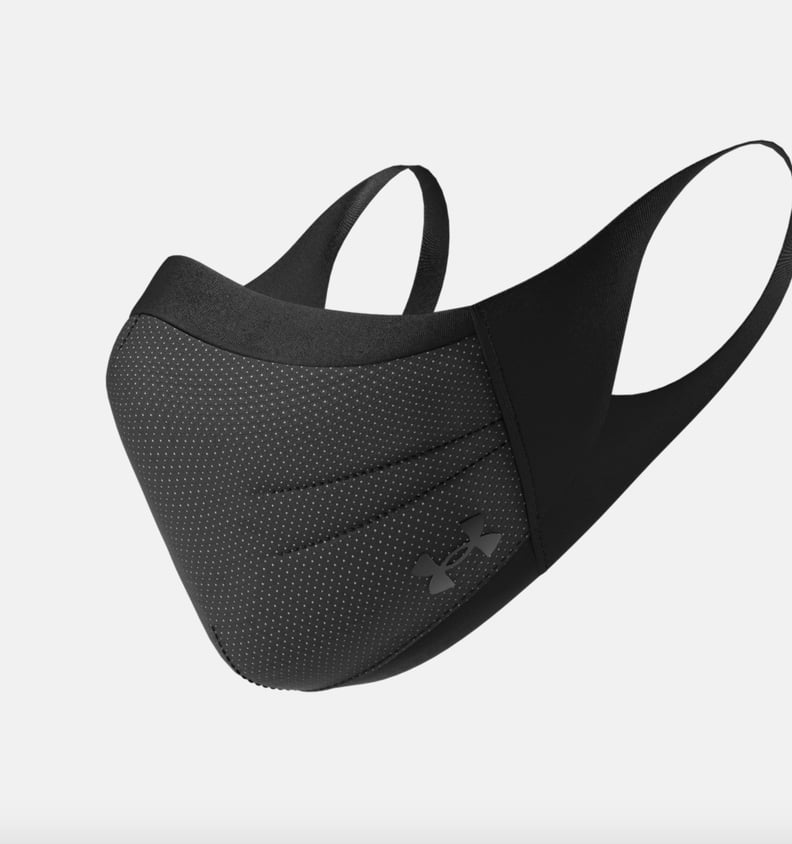 Order the UA Sportsmask in Black With Black Logo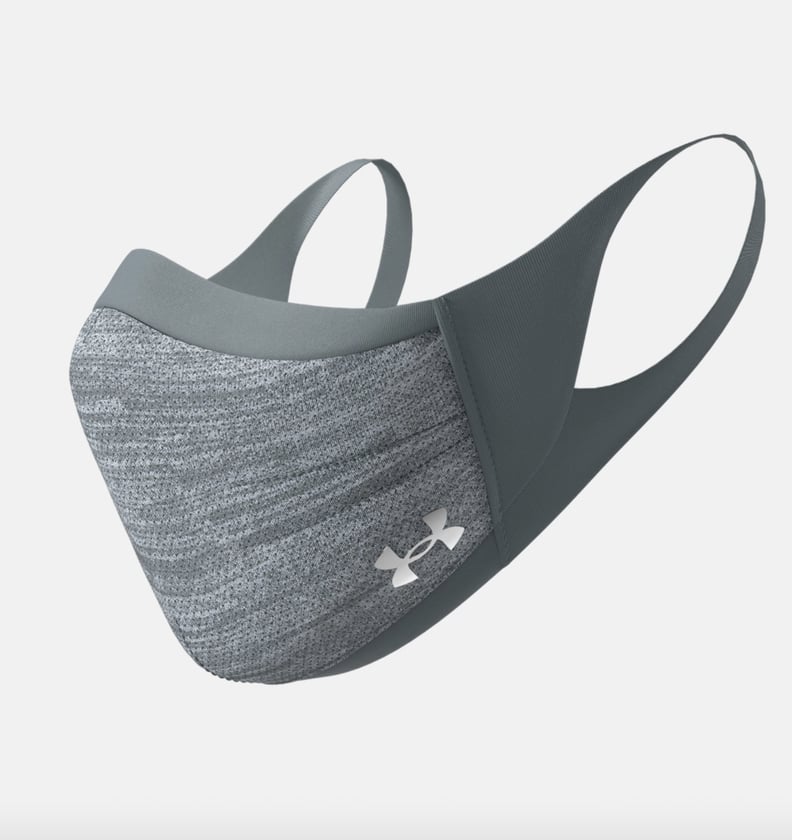 Order the UA Sportsmask in Gray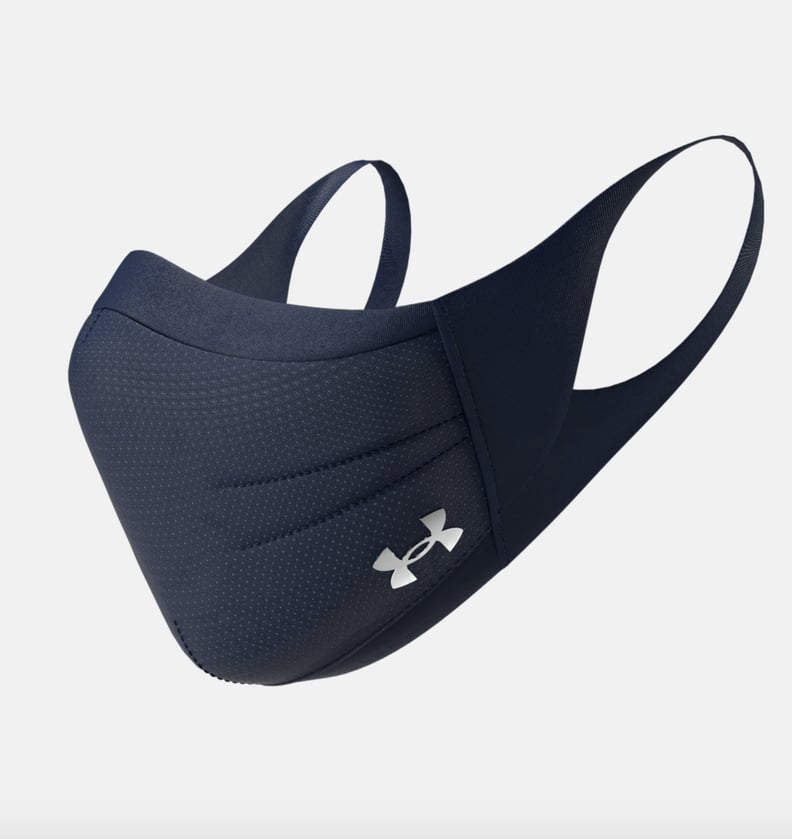 Order the UA Sportsmask in Navy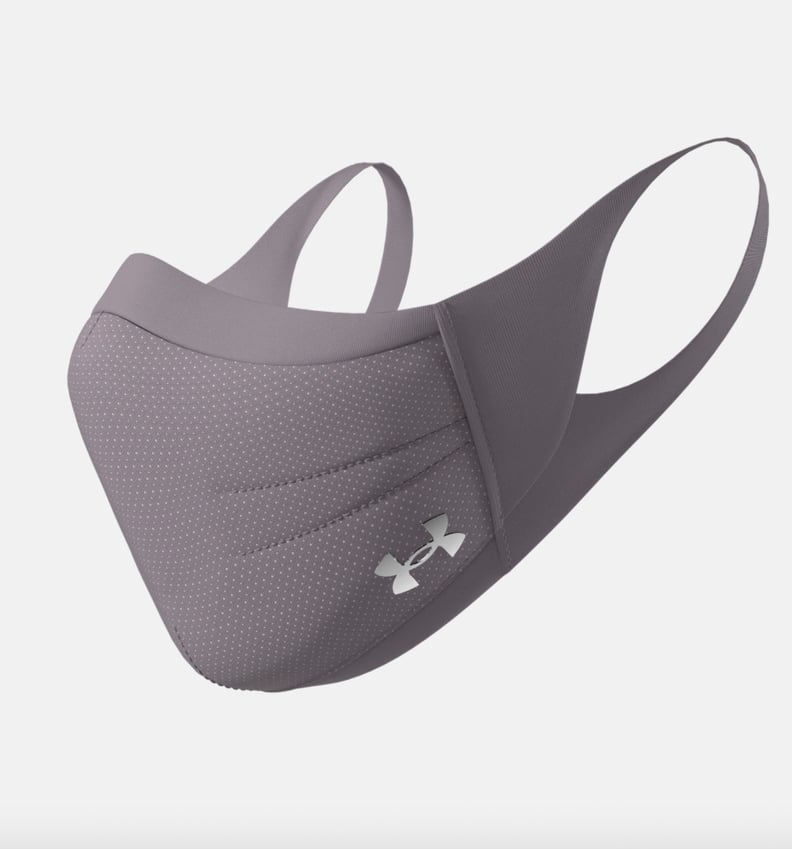 Order the UA Sportsmask in Purple