POPSUGAR
/ paid content for /
Under Armour
Why You Should Try a New Sport While Working Out at Home
4 Reasons Now Is the Perfect Time to Try a New Workout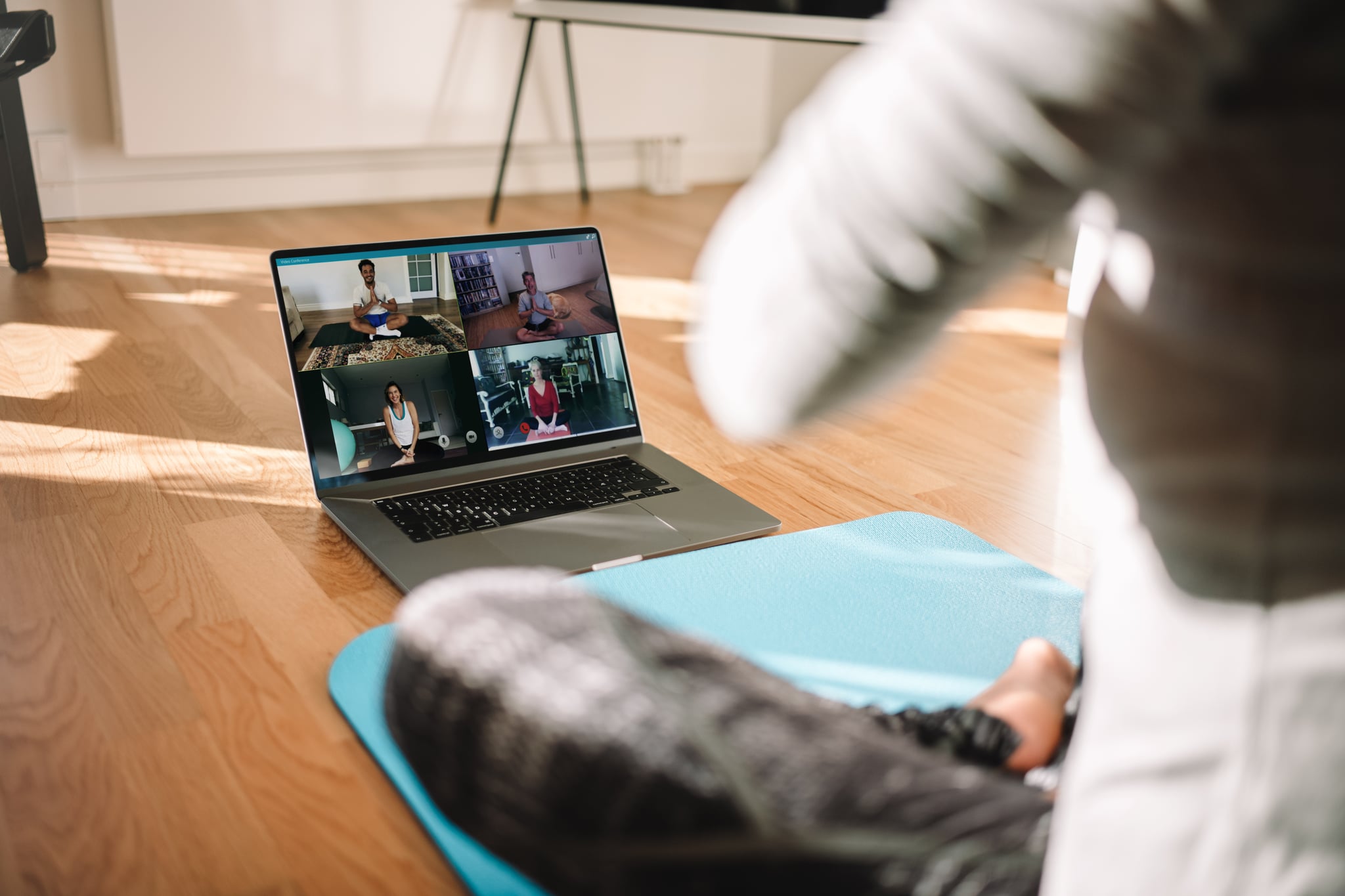 I'm always down to try something new. But when it comes to fitness, I'm a little more reserved. Perhaps it's because I have my favorite go-tos or I'm typically so pressed on time that I want to ensure I make the most of my workout. But lately, I've found I'm more willing than ever to give a new class a try.
As my gym and favorite studios remain closed, I find myself embracing the online fitness community now more than ever. And with that, my reservations for trying a new workout are totally tossed to the wind. After nearly six months of online classes, here's why I firmly believe now is the perfect time for any fitness fan to try a new workout outside of their comfort zone.
Classes Are Often Cheaper
Don't get me wrong, I miss the fun of a studio and am counting down the days until I can see my favorite instructors. But because the luxuries of a physical studio and equipment aren't available right now, a lot of studios and gyms are lowering prices of classes for their online versions. This means some of the initial financial fears you may have about trying a class could be lowered. You may even get to try a free version of the class as many studios are offering free streaming sessions on Instagram Live.
Scheduling Is a Little More Flexible
Unlike a traditional studio, the internet has no off hours. In addition to many on-demand classes, many instructors and studios are able to expand their class offerings thanks to streaming classes. More students are able to take the class, more instructors across time zones are able to teach, and more class times are being offered, meaning there's no more skipping a class you've always wanted to try because the timing doesn't workout. Plus, for those streaming at home, there's no commute time. In minutes you can lace up your UA Charged Breathe LACE Sportstyle Shoes ($61-$80) and get to work even if it's a random Tuesday at 2 p.m.
It's a Way to Stay Social
Who would have thought that signing up for online workout classes would be a social activity? I've found taking the same online class is a great way to connect with faraway friends right now. I'm able to take the same classes as my friend hundreds of miles away who swears by a class that's unique to her town's boutique studio. Normally, I'd never get the chance to work out with her, but because I'm only a Zoom call away, I get to test out a new class and bond with my friend. Plus, we can FaceTime post-class for a cooldown and coffee.
There's Never Been a Better Time to Mess Up
One of my biggest fears when trying a new workout class is: will I be any good? The fear of the unknown and messing up is common for everyone, especially when strolling up to a new workout you've never tested before. For me, I always wanted to test out a particular HIIT class, but I was always too afraid I wasn't strong enough to keep up. But with online classes, I've been able to gradually ease into the class, build up my strength, and take things at my own pace. And if there's a plank I can't hold, there's no one there to see me fall. Allowing myself the luxury of less pressure has actually made class more enjoyable in the long run.