Paid Content For
Under Armour
You Won't Believe How Comfy This Postrun Gear Is
Paid Content For
Under Armour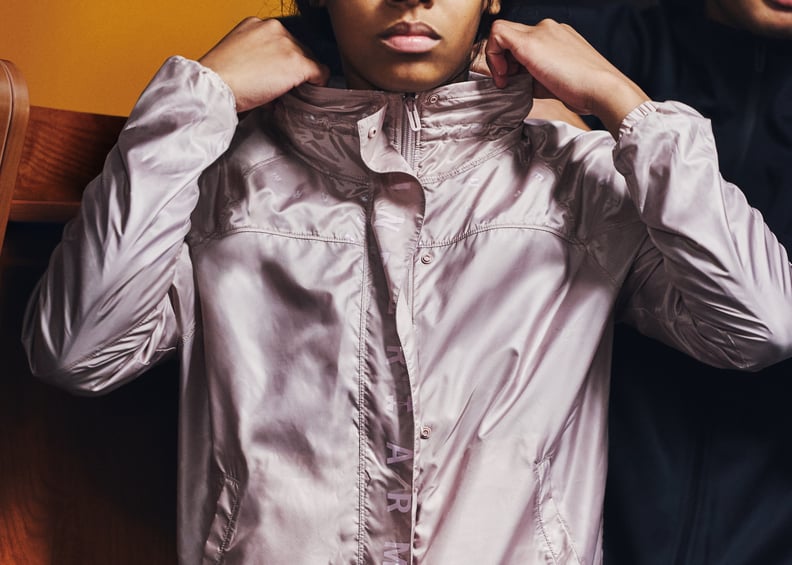 As POPSUGAR editors, we independently select and write about stuff we love and think you'll like too. If you buy a product we have recommended, we may receive affiliate commission, which in turn supports our work.
If you ask me, one of the best feelings is that moment you stop your watch after a long run. As a marathon runner, I spend months building up my endurance and practicing long, long runs — we're talking 15-plus miles at a time.
As much as I love increasing that mileage, I also love relaxing afterward. That's why I take my recovery seriously. From stretching and yoga to the food I eat after logging miles, recovery is an equally important part of training. It's also why I invest in comfortable postrun gear that works to help me stay active but comfortable while I recover.
Take a peek at eight comfortable performance pieces from Under Armour that I'm adding to my postrun routine.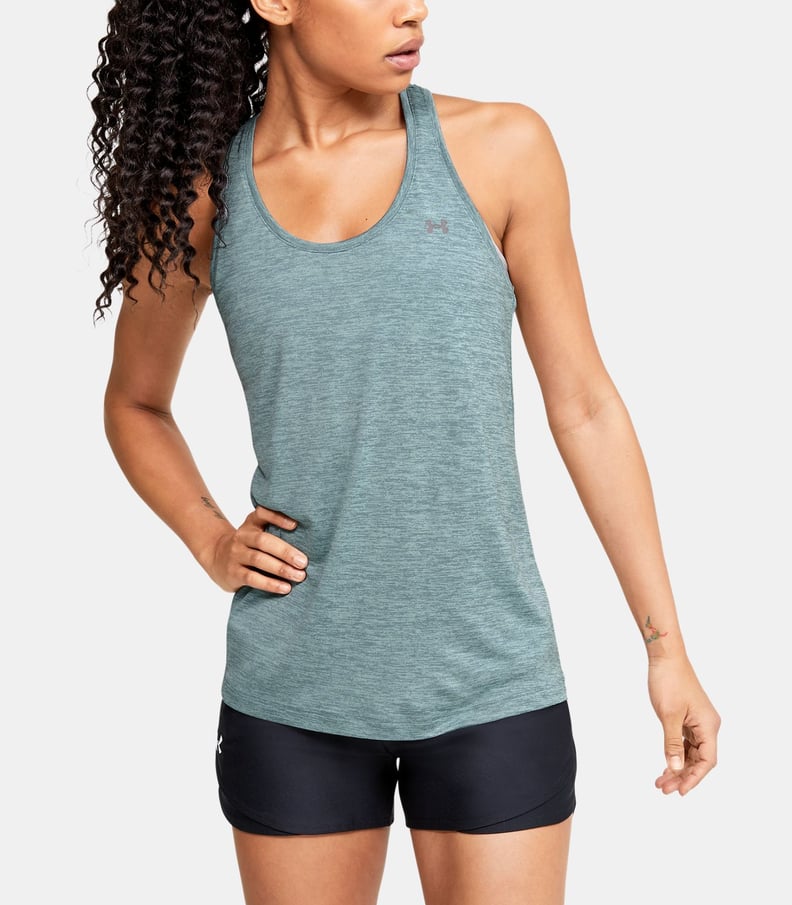 UA Tech™ Twist Tank
After a particularly hot training session, I love nothing more than to toss on a breathable tank. The UA Tech™ Twist Tank ($25) features a relaxed fit, dropped hem, and quick-drying material, making it a great option for postrun foam rolling or yoga.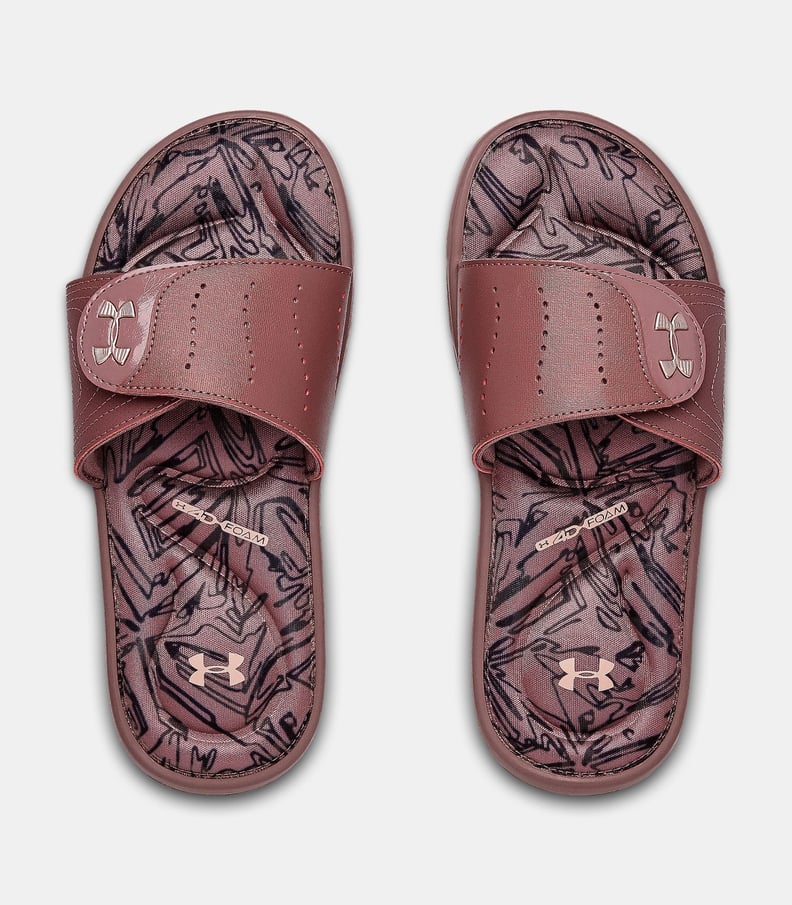 UA Ignite IX Trace Multi Slides
After all that I've put my feet through on marathon runs, it's no surprise I'm reaching for cushion slides like the UA Ignite IX Trace Multi Slides ($35). Thanks to the two layers of Performance 4D Foam® and ergonomic contouring, these slides are ideal for a body that just did some serious work.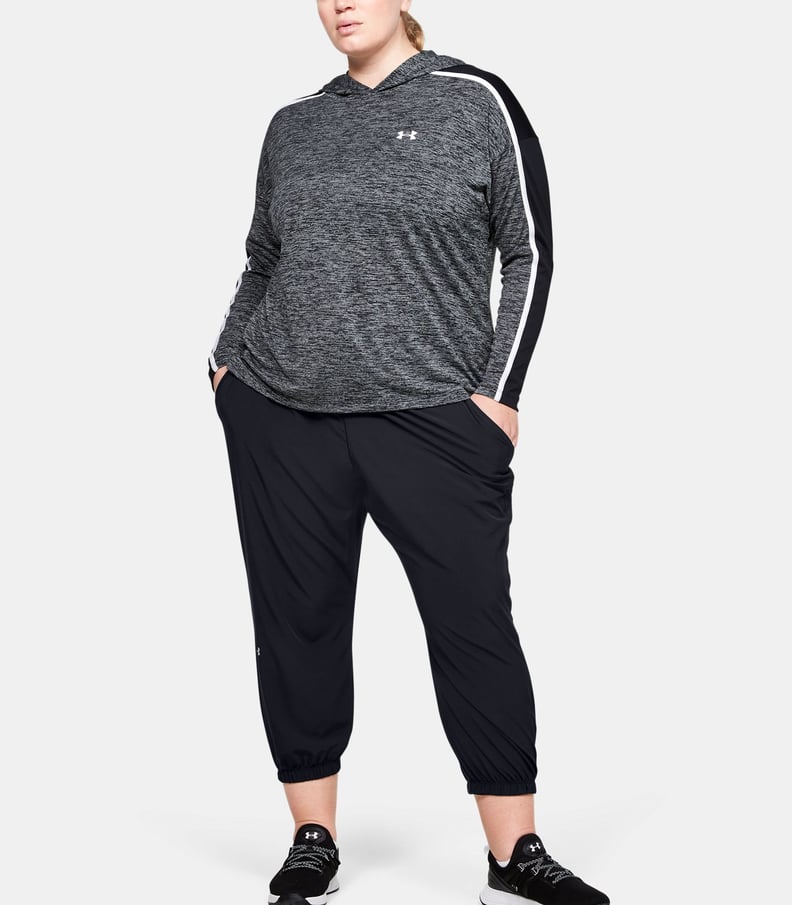 UA Sunblock Crop
One of my secrets to recovery after long runs is to keep moving. For me, this can be a long walk. The Sunblock Crop ($50) don't sacrifice comfort thanks to the stretch woven material and cinched fit. Plus, with 50+ UPF sun protection, they're ready for an outdoor adventure.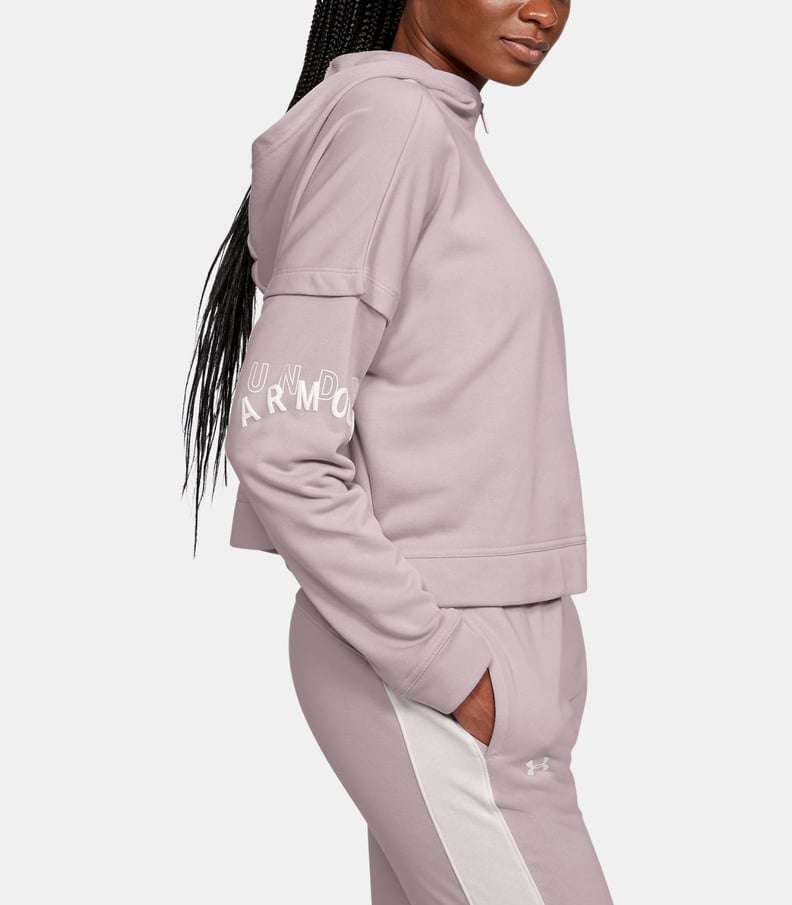 UA Rival Terry Hoodie
If my postrun plans involve a nice long stretch session, the UA Rival Terry Hoodie ($55) has my eye thanks to its generous fit that allows for maximum mobility and movability.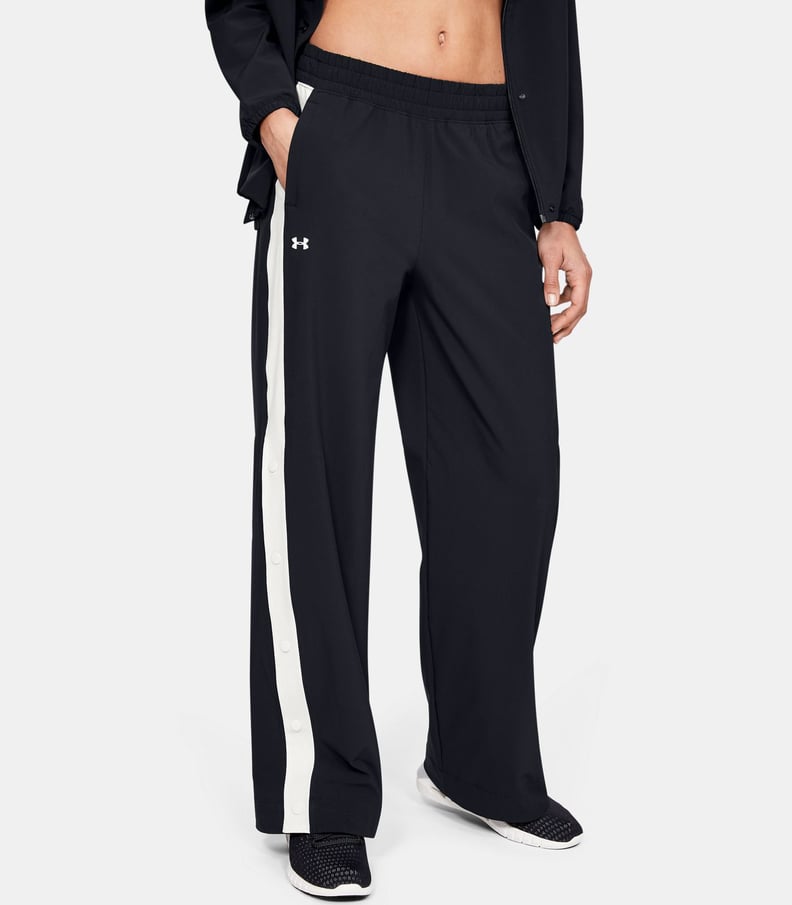 UA RECOVER™ Woven Wide Leg Pants
I'll admit, not every activity after my run is intense. Sometimes, I'm headed to the kitchen for a solid recovery meal. For moments like that, the UA RECOVER™ Woven Wide Leg Pants ($100) are a great choice. The wide leg makes things cozy while the mineral-infused fabric actually reflects your body's energy back into your muscles for a better recovery.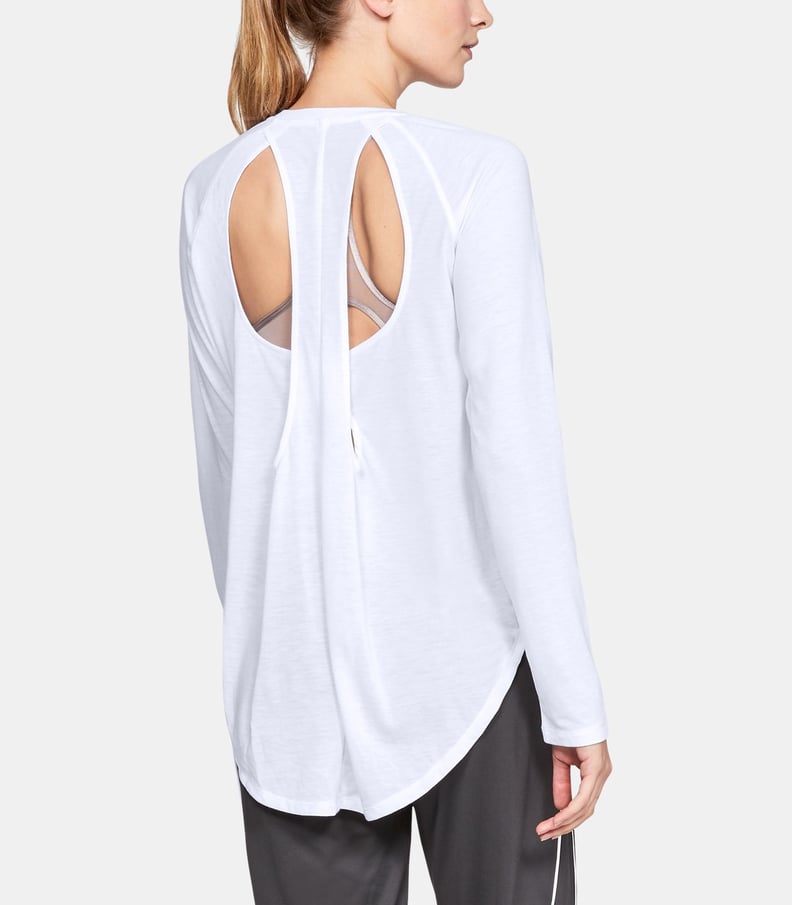 UA Open Back Long Sleeve
Another great option for me post-training is 20 minutes of yoga and stretching. For that, I like breezy tops like the UA Open Back Long Sleeve ($40) for their light and stretchable construction. Plus, the keyhole back means if you break a sweat, you can easily cool off.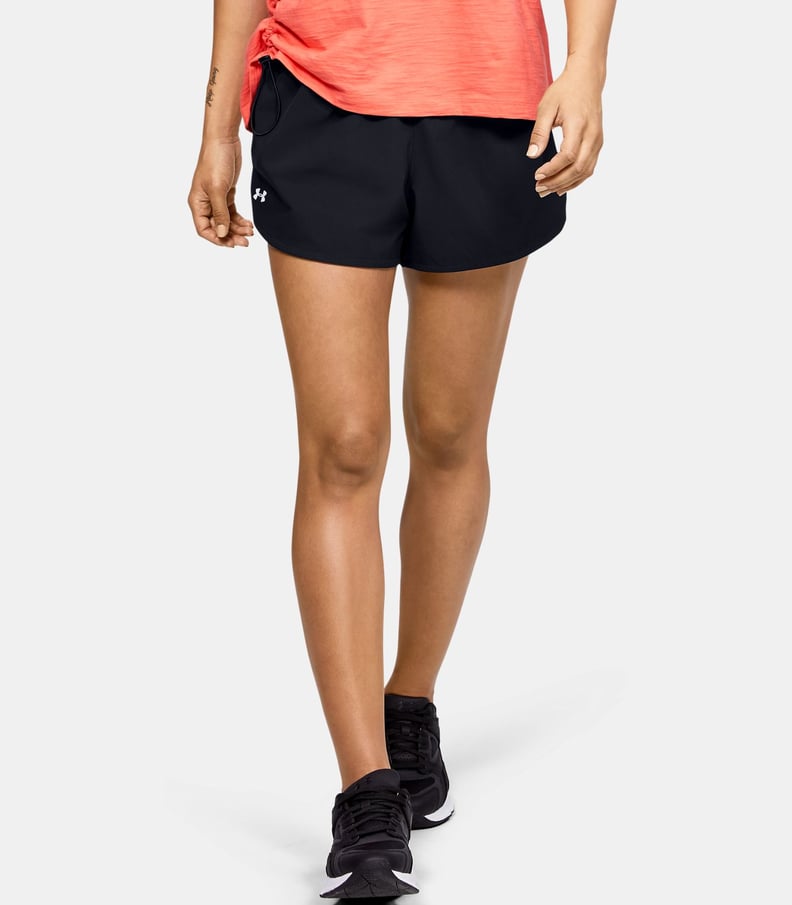 UA RECOVER™ Woven Shorts
Another option for recovery walks is the UA RECOVER™ Woven Shorts ($55) with their recovery mineral-infused fabric tech and loose fit that's made for a more casual jaunt.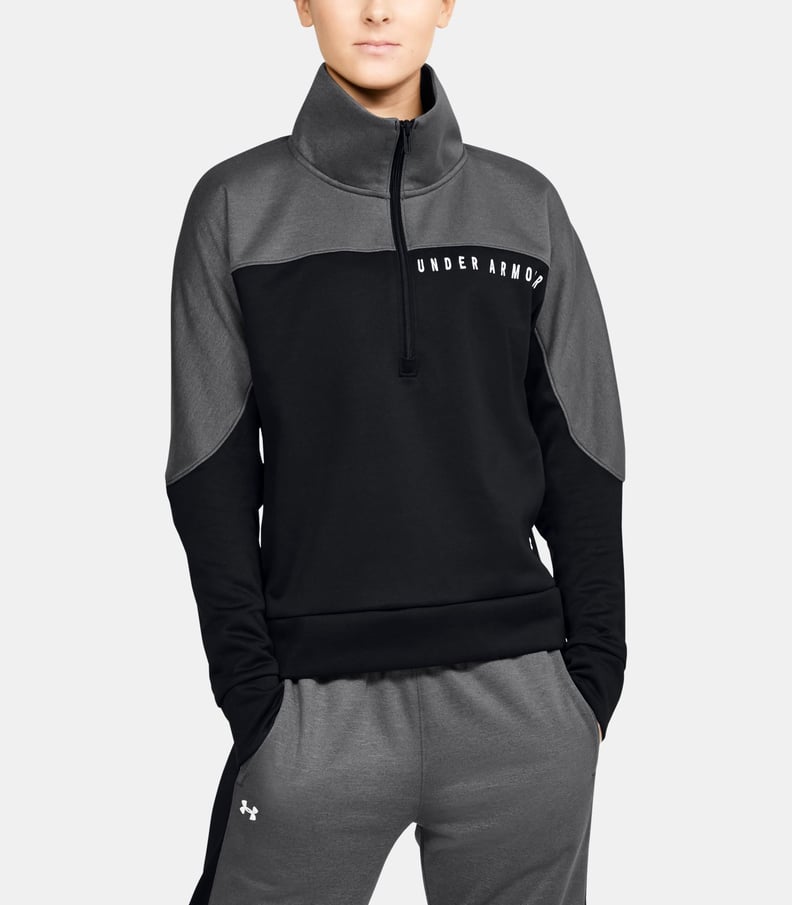 UA RECOVER™ Knit ½ Zip
Of course, never underestimate the power of just resting. For those times when I need to take a break, rest assured I'm tossing on a cozy hoodie like the UA RECOVER™ Knit ½ Zip ($80). This half-zip works great over your favorite tee and features UA RECOVER technology that returns infrared energy back to muscles.