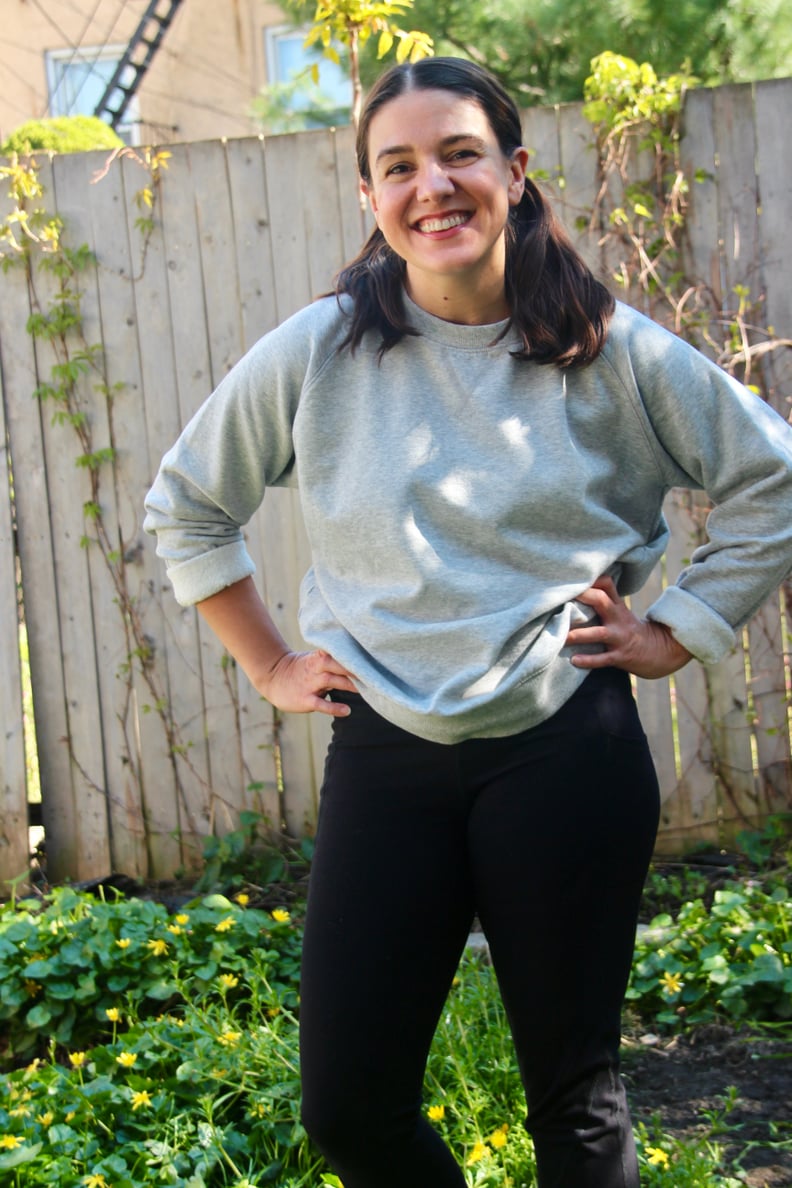 POPSUGAR Photography | Nancy Einhart
POPSUGAR Photography | Nancy Einhart
Every editorial product is independently selected by our editors. If you buy something through our links, we may earn commission.
"I just bought yoga pants with pockets." The text arrived in a group chat, in the early days of our new stay-at-home reality. After a few days and glowing reviews, five women in the chat had bought a pair. Rest assured that not only do I love the Heathyoga Yoga Pants With Pockets Extra Soft Leggings ($20), but they have also been endorsed by five discerning friends of various sizes. Some of us are short, some of us are mothers, and some of us actually wear the pants to do yoga.
As if pockets are not enough to convince you, here are five reasons I love these pants.
1. They Are Supersoft
I'm not someone who usually embraces "athleisure." I have my everyday clothes and my workout clothes, and I prefer to keep them separate. However, I've found during the pandemic that I'm more likely to exercise if I'm already wearing clothing conducive to exercise.
These leggings are comfortable enough to wear all day. Usually, when I'm working from home, I wear basic cotton leggings, because I don't like the seams or the control of yoga pants. But these Heathyoga leggings are the softest yoga pants I've ever worn, and they are basic enough that I can wear them with anything.
2. They Come in Multiple Styles, Sizes, and Colors
Heathyoga pants come in various styles, including Heathyoga Bootcut Yoga Pants with Pockets ($20-27) and Heathyoga High Waist Workout Leggings ($20) that I purchased. You can also choose from various colors, including black, gray, dark blue, and wine. The leggings style and the bootcut style are equally soft and flattering.
The pants come in sizes extra small to XX large, and they are fairly true to size. I am 5'2" and 125 pounds and I bought size medium. I probably could have worn the small, but I didn't want them to be too tight, so as not to lose the "leisure" part of athleisure.
3. They Work on Petites
The leggings are a little long on my 5'2" frame, but when I cinch them up a bit, they look just fine. The bootcut pair also has a DIY hemming feature. If you follow the instructions on the product page, you can cut the pants to the correct length without having to sew anything. My friend tried this method and was pleasantly surprised that the cut cuff did not roll up after a trip through the dryer.
4. They Have Pockets
Of course, the biggest selling point of these pants is the pockets: two large pockets on each side, and one waistband pocket. The side pockets are the perfect size for a smartphone — or a flask, if that's more your style.
The pockets come in incredibly handy when trying to navigate all the tasks we're accomplishing around our homes each day. Said another friend: "These pants made trying to work while parenting a preschooler and an infant slightly less terrible. I was able to deftly maneuver around a sea of toys on the ground, nurse the baby, and work a full-time job all while being able to carry my personal and work cell phones."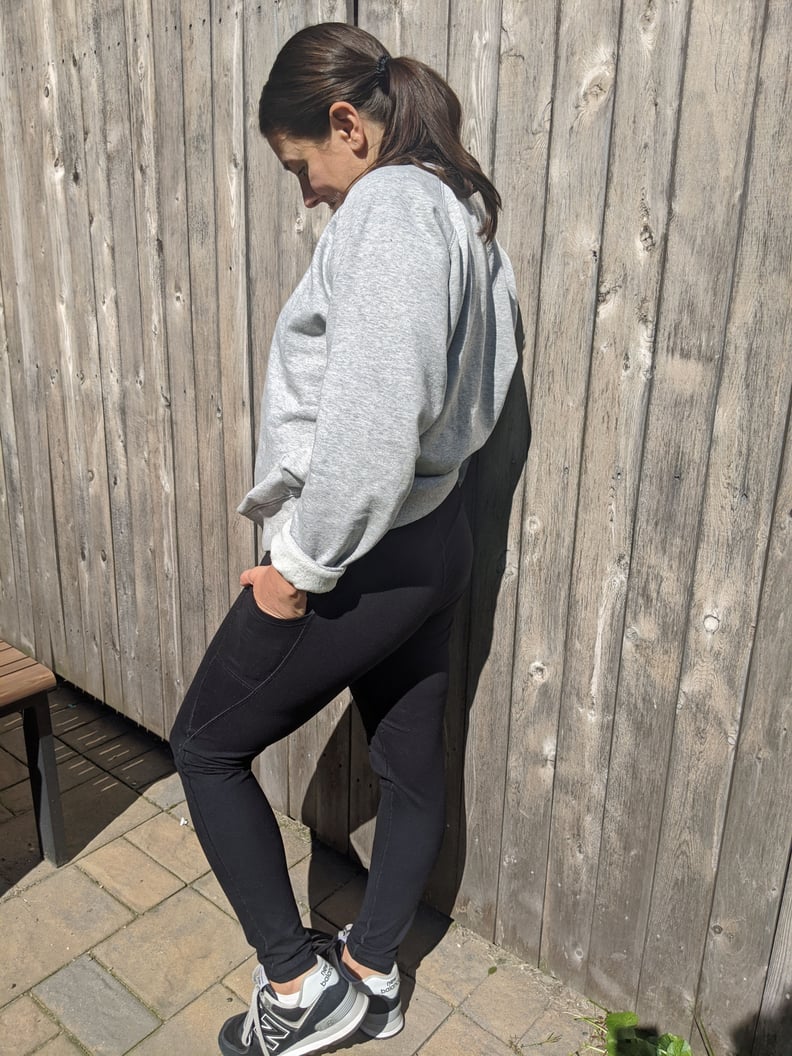 5. They Are Great Yoga Pants
I should also mention that I have worn these yoga pants to do yoga and other forms of exercise, including rowing, strength training, and good old-fashioned walking. The high waist hits in the perfect spot for comfort and doesn't ride up or down. The leggings effectively wick away sweat and feel just as comfortable when I'm done with a workout as they do when I'm laying on the couch.