Zendaya On the Mental and Physical Challenges of Playing Rue
Zendaya Reveals the Emotional Toll of Playing Rue in "Euphoria"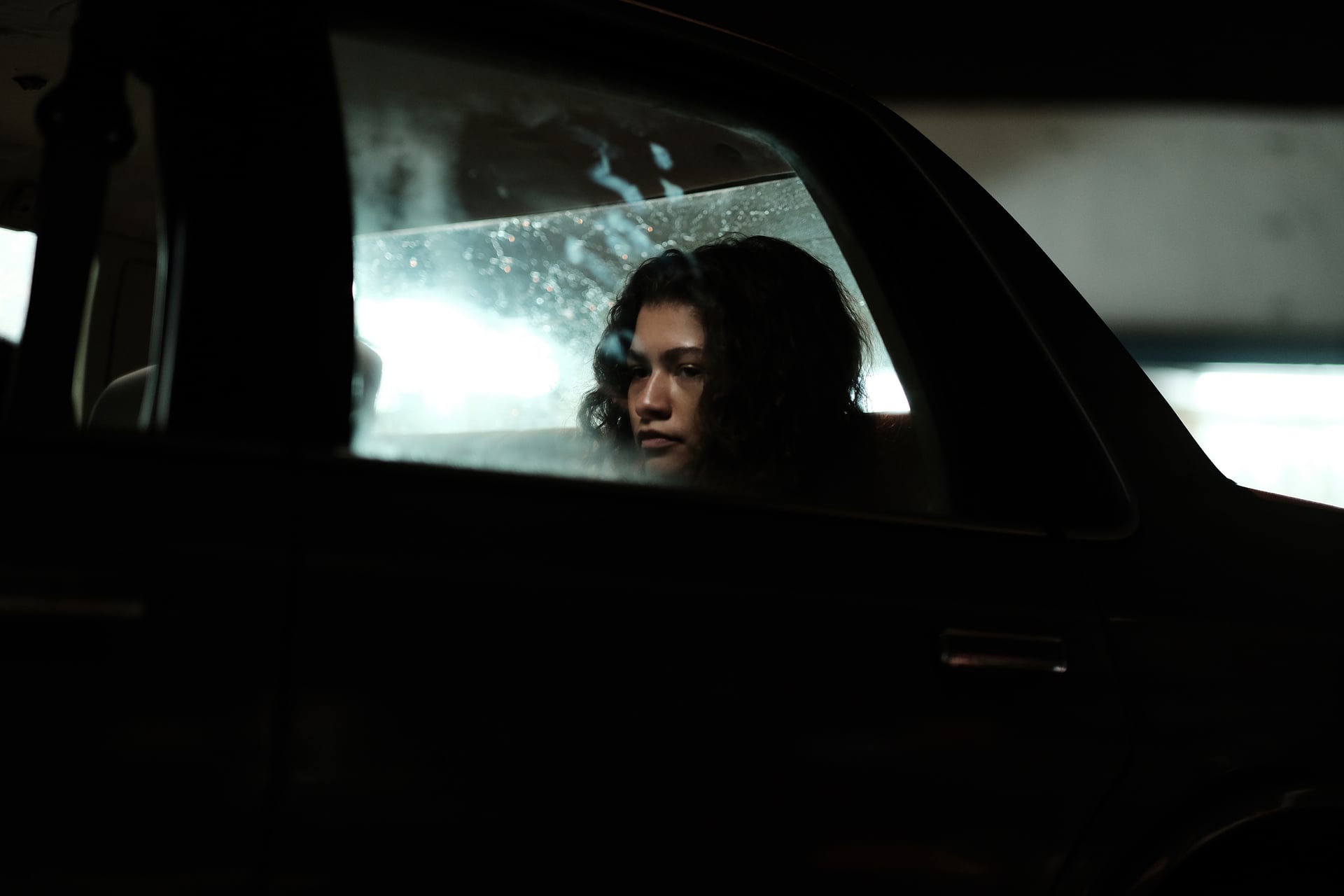 Since the first season of HBO's "Euphoria," 17-year-old Rue (Zendaya) has used a myriad of drugs to overcome her grief over her father's death. Season two, episode five left viewers deeply concerned for Rue's physical and mental well-being, as her addiction has saw her house hopping after she escaped law enforcement. Throughout the episode, Rue runs from dogs, family, and friends; at one point, she causes a car accident.
In a recent interview with Elle Australia, Zendaya revealed how difficult it is to play the complex character. "'Euphoria' deals with internal pain and internal darkness, which I think is maybe the most painful kind," Zendaya said. "I was scared to tackle [episode 5] because I didn't want to see Rue like that or have to go through that. Your body is a person — it doesn't know that what you're doing is not real. My brain can say, 'OK, I'm pretending,' but when I'm doing it, my body and my heart don't know that it's not real. It can be exhausting in that way, and it can make you feel bad, because she says and does things that I don't want her to do and say — but here I am."
My brain can say, 'OK, I'm pretending' but when I'm doing it, my body and my heart don't know that it's not real.
Zendaya also revealed that when she films Rue's more emotional scenes, everyone who's not on screen cries along with her — making her feel less alone and safe to express Rue's raw emotions. "I'm grateful for the support we have on this show, because it's the only way you can get through some of this stuff," she said.
Zendaya said that she cares about Rue and feels that, while her role is mentally and physically taxing, playing such a complex character has the potential to create real-world change. "We love and care about Rue, and if we can meet her at her darkest points and still love her and care for her after that, maybe we can extend that to people in real life and have the same empathy for people battling with addiction in the real world," she said.
Image Source: Eddy Chen/HBO