No-Bake Oreo Truffle Recipe | Food Video
Anyone Can Master This No-Bake Chocolate Truffle Recipe
We are taking our beloved Oreos and turning them into a decadent truffle with this easy, no-bake recipe. Here's the best part: it only calls for three ingredients! If you're looking for more fantastic Oreo treats, check out these Oreo-packed recipes.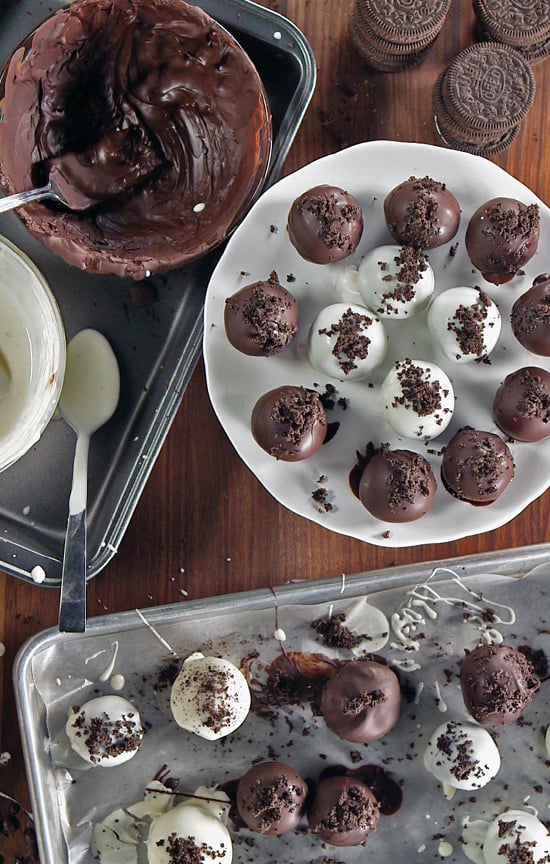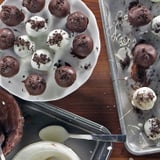 Ingredients
1 package Double Stuf Oreos
4 ounces cream cheese
1 cup white candy melts
Directions
In a food processor, chop up Oreos, including the frosting, until a fine crumb is reached. Save 1/4 cup of Oreos for garnish.
In a large bowl, mix together remaining Oreos with cream cheese. It might be easier with your hands. Once combined, roll the dough into 1-inch balls and place on a piece of wax paper. Place in the freezer for 15 minutes.
While the Oreo balls are in the freezer, melt chocolate in a double boiler until smooth. Pull the Oreo truffles out of the freezer, and dip into the chocolate, being sure to cover the truffle completely. Place on a new wax-paper-lined baking sheet, and garnish with a sprinkle of the remaining Oreo crumbles.
Place truffles in the refrigerator to set the chocolate.
Information
Category

Desserts, Chocolate

Yield

3 dozen truffles