Ample Hills Star Wars Ice Cream Review
We Tried Both Star Wars Ice Creams to Determine Which Side of the Force You Should Choose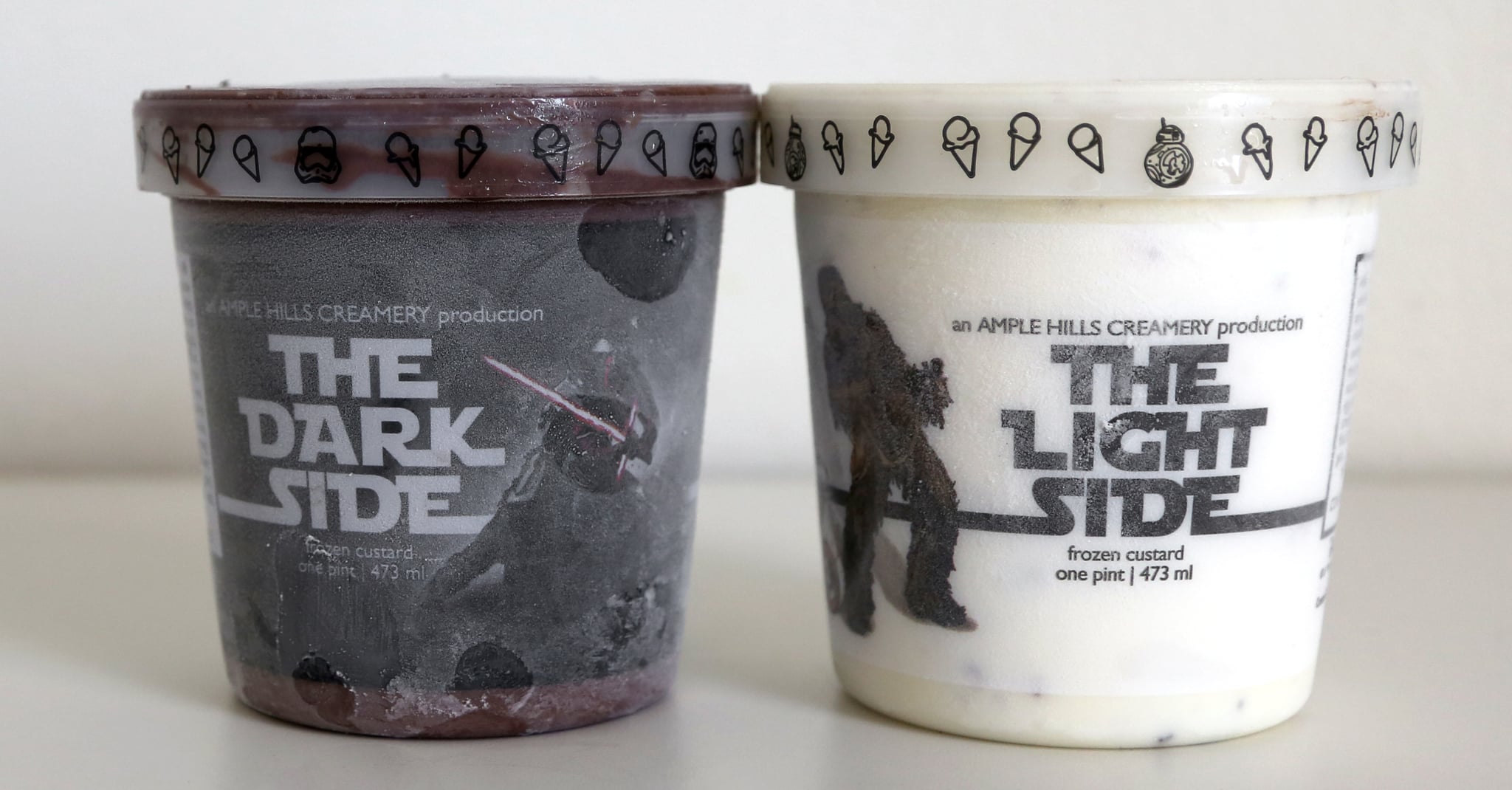 When we found out Ample Hills Creamery came out with pints of limited-edition Star Wars frozen custard ($36 for 4 pints), we practially jumped out the window for a scoop. Our shipment finally arrived, and we excitedly dove our spoons into the two flavors to decide once and for all which one is better. Director J.J. Abrams was all about The Dark Side, but what about the POPSUGAR team? Would our bubbly, bright personalities dare venture Dark? Here's what we thought.
We found The Light Side to be extremely sweet and marshmallowy (it is a marshmallow ice cream, after all). Everyone loved the crunch and flavor of the chocolate crispie clusters. One taster summed up our feelings exactly: "It's never as fun to be good."
As for the ultradark chocolate Dark Side ice cream, even antichocolate people couldn't help going back for an extra scoop. The espresso fudge brownies, cocoa crispies, and white chocolate pearls add so many elements of surprise. Tasters appreciated the balance of sweetness and textures and agreed that this ice cream is the perfect amount of chocolatey. One reviewer nailed it when he said, "This is just too good not to eat."
I guess, like J.J. Abrams, we have joined The Dark Side.
Image Source: POPSUGAR Photography / Anna Monette Roberts