Anthony Bourdain as a Cartoon Character
A First Look at Anthony Bourdain as a Cartoon Character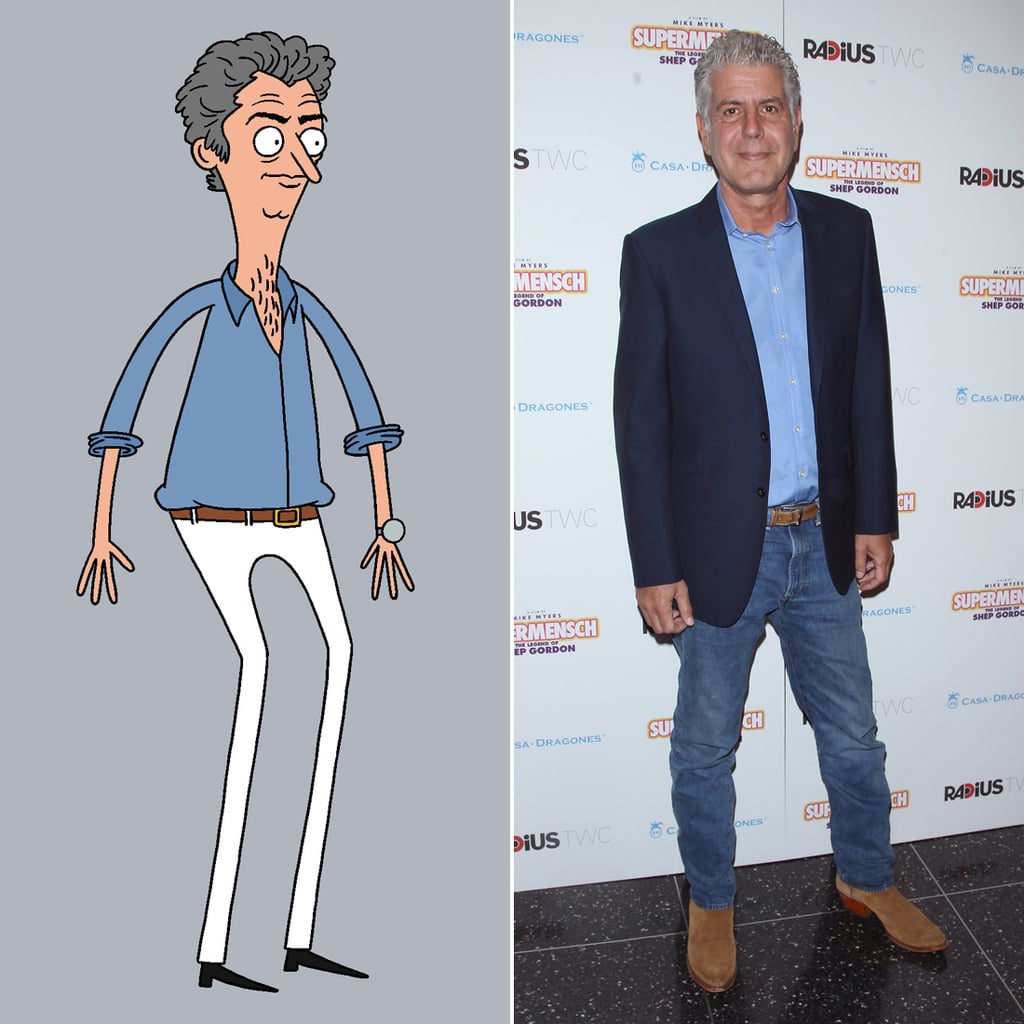 Nope, it's not The Simpsons or South Park. Anthony Bourdain will guest star as a famous TV food personality, Anthony Gourmand, in an episode of Nickelodeon's Sanjay and Craig, slated to air in 2015, and here's a first look at his cartoon character. According to the network, this is what we can expect from the episode:
In the episode, Craig has a new obsession: Anthony Gourmand, rad host of the TV series Foodventurer. When Sanjay and Craig discover him at the Frycade, Gourmand reveals he's seeking the "ultimate" food. The dudes are convinced he'll find it in Lundgren, so the trio dine on all the local delicacies: Hector's Grandma's armpit tamales, Munchie's lollipops, Farmer Larry's famous falcon butter and Noodman's jam, but Gourmand deems all of it "not ultimate." During a heated rant, Gourmand puts the pieces together, and discovers that the elusive "ultimate" food he is chasing is actually Craig. The exotic gourmet rushes back to the Frycade with Craig in hand to tape the TV finale featuring him eating Craig so it's up to Sanjay to pull off the ultimate rescue to save his best bed from Gourmand's boiling pot.
While we'll have to wait to see what "armpit tamales" and "falcon butter" look like, we do know how Bourdain feels about being transformed into a cartoon. He told the network, "It's a little weird seeing my voice coming out of Anthony Gourmand, but my friends have been telling me that I've been a cartoon of myself for years, so really I'm kind of used to this."
Source: Nickelodeon and WireImage / Jim Spellman