Baked Potato Soup Recipe
Baked Potato Soup Might Be the Ultimate Gloomy-Weather Comfort Food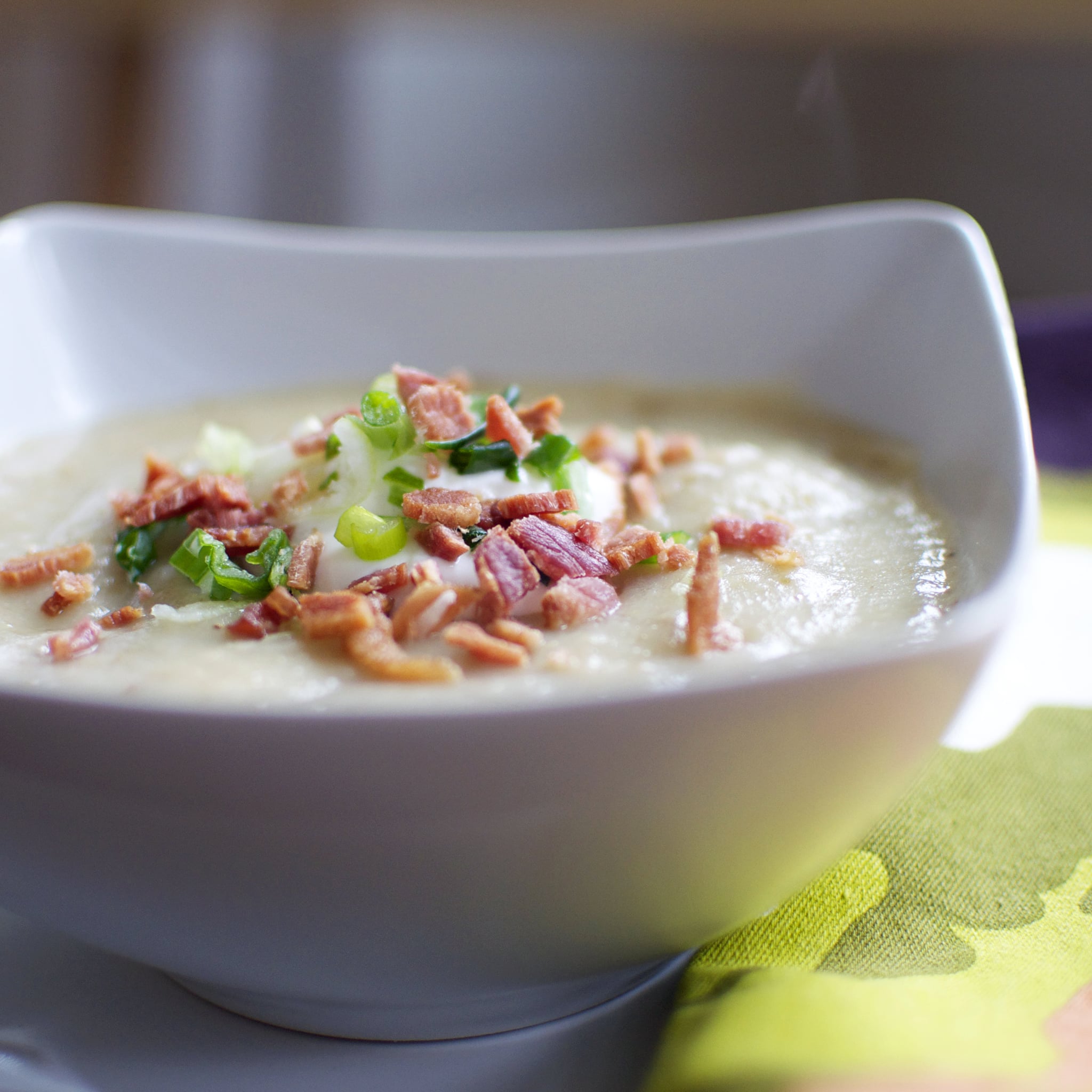 There's nothing as comforting as a big bowl of soup on a chilly night, especially one that tastes just like a baked potato! If you happened to be baking a couple potatoes for dinner already, throw a couple more in the oven so you can make this amazingly delicious soup.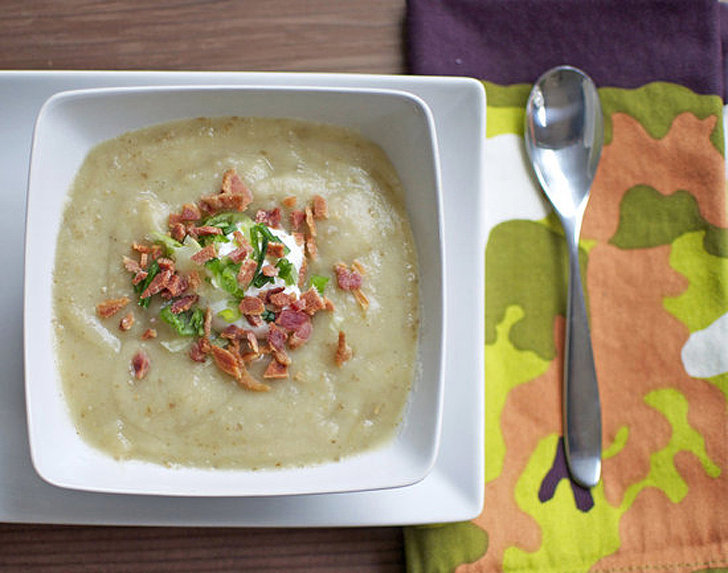 Once you have your potatoes baked (I find it easiest while the potatoes are baking to bake the bacon in the oven at the same time), it takes no time to put the soup together. You can blend the whole potato and the skin, but I like to cube about a quarter of the potato to add a little more texture. Top your soup with all of your favorite baked potato condiments like chives, sour cream, cheddar cheese, and bacon bits. Each bite will warm your soul.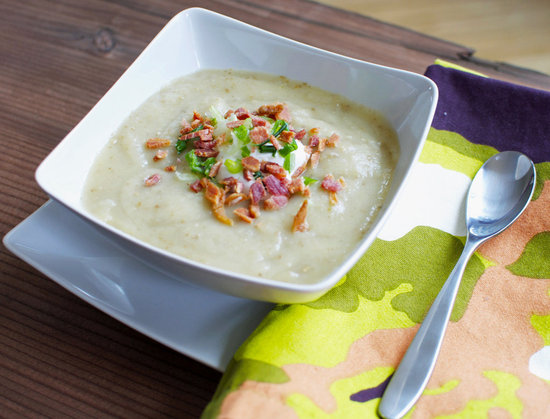 Ingredients
2 medium russet potatoes (about 1/2 pound each)
1/4 cup unsalted butter
2 1/2 cups sliced leeks (about 2 medium leeks; white and light green parts), rinsed well
2 medium garlic cloves, minced
Kosher salt and freshly ground black pepper
2 cups homemade or low-salt canned chicken broth
1/2 cup milk (low-fat, optional)
1/2 cup sour cream (low-fat, optional)
4 thick slices bacon
1 cup grated sharp cheddar (about 1/4 pound)
2 tablespoons thinly sliced scallion greens or chives
Directions
Heat the oven to 375°F. Scrub the potatoes in water, pat dry, and pierce in several places with a fork. Set them directly on an oven rack and bake until very tender when pierced with a fork, about 1 hour. Let cool completely on a wire rack. If desired, use a cookie sheet covered in tinfoil topped with a cooling rack and place individual strips of bacon on the cooling rack. Cook until the bacon is crisp, checking frequently; it should take 20-25 minutes to crisp.
Melt the butter in a soup pot over medium-low heat. Add the leeks and garlic, season with salt, and cook, stirring occasionally, until softened, about 10 minutes. Add the broth and 2 cups water. Bring to a simmer over medium heat and cook until the leeks are very tender, about 20 minutes.
If you haven't cooked your bacon in the oven, put the bacon in a skillet and cook over medium heat, stirring occasionally, until browned and crisp, 8 to 10 minutes. Transfer the bacon saucer lined with paper towels to drain and cool. Chop finely.
When the potatoes are cool, cut one of them in half lengthwise. Use a large spoon to scoop the flesh in one piece from each half. Cut the flesh into 1/2-inch cubes and set aside. Coarsely chop the potato skin and the entire remaining potato and add to the pot with the leeks.
Purée the contents of the pot in a blender until very smooth (you'll need to work in two batches). Return the puréed soup to a clean soup pot and reheat over medium low.
Whisk together the milk and sour cream until smooth and then whisk this into the soup, along with 1/2 cup of the cheddar. Stir in the diced potato.
The soup should be fairly thick, but if it seems too thick, thin it with a little water. Season to taste with salt and pepper. Serve garnished with the remaining cheddar, the bacon bits, and the scallions or chives.
Information
Category

Other, Soups/Stews

Cuisine

North American

Yield

Makes about 6 cups, or enough to serve 4