Beef Jerky Recipe
Whoa: Homemade Beer-Brined, Black-Pepper-Crusted Beef Jerky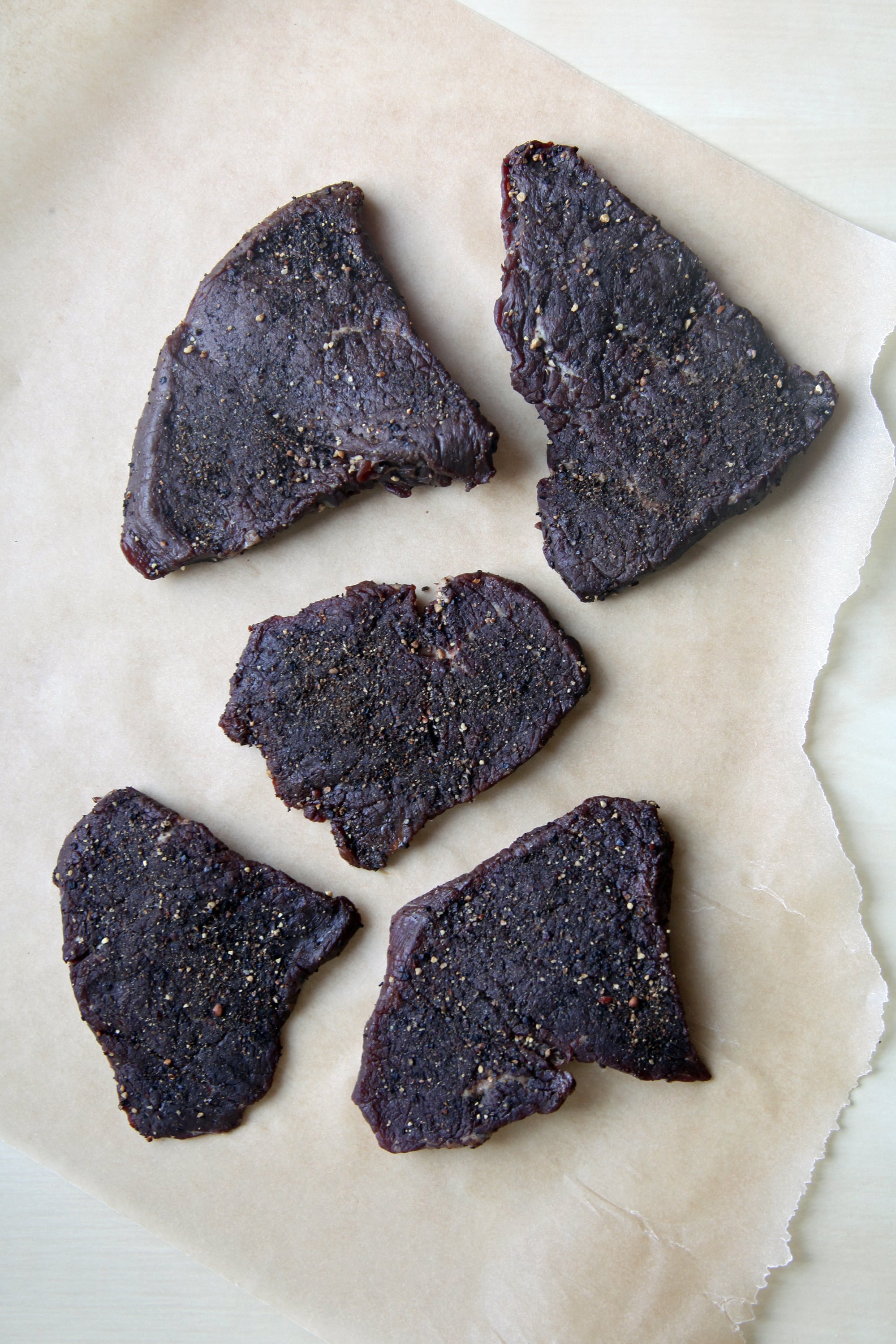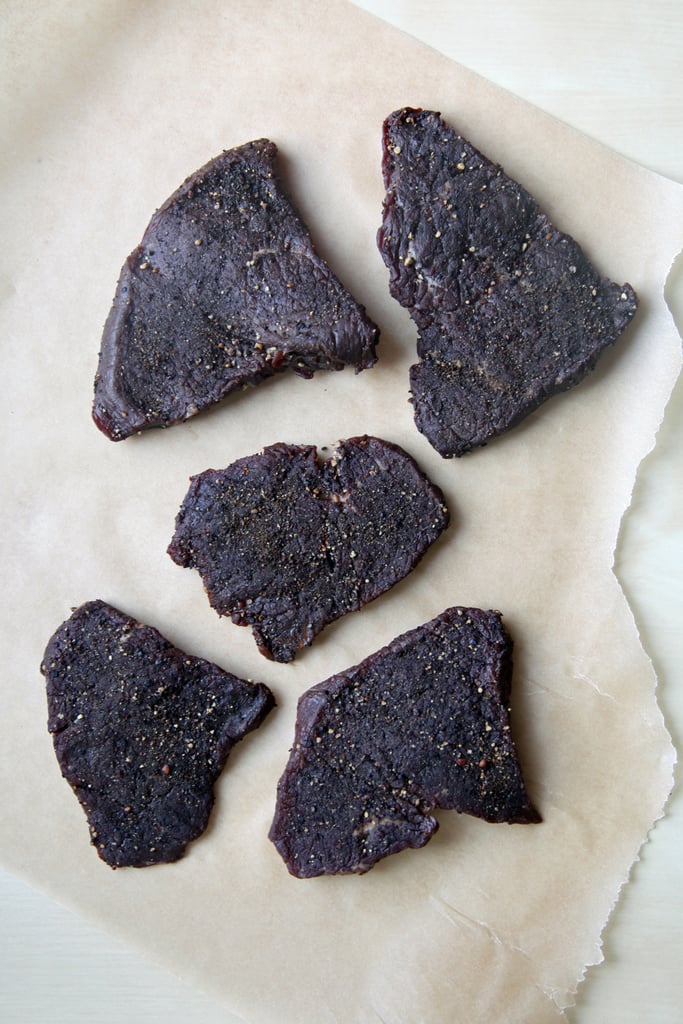 Let's face it, not everyone enjoys treats like peppermint bark and chocolate crinkle cookies, so for the loved one who doesn't have a sweet tooth, make beef jerky! This savory snack is great to give to people who live far away because it will keep for up to six weeks.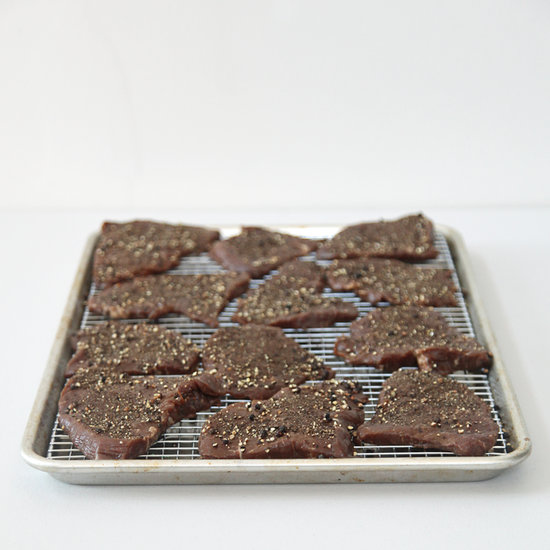 There's not a lot of work to the recipe, but it requires time for marinating and cooking, so don't wait till the last minute. With a salt and pepper crust and rich beef flavor, the resulting jerky is better than any store-bought jerky I've tasted. It would definitely please the special man in your life.
Notes
To cut down on prep time, ask your butcher to slice the beef for you.
Ingredients
24 ounces amber ale or lager
2 cups soy sauce
1/2 cup worcestershire sauce
2 tablespoons cracked black peppercorns, plus 2 tablespoons coarsely ground black pepper
2 pounds trimmed beef top round or bottom round, about 1 1/2 inches thick
Directions
Make the marinade: In a large bowl, combine the ale or lager with the soy sauce, worcestershire sauce, and the cracked black peppercorns.
Prepare the meat: Cut the beef into 1/4-inch-thick slices, either with or against the grain.
Marinate the meat: Add the beef to the marinade, a few slices at a time, stirring well to coat each slice with the marinade. Cover and refrigerate for 6 to 8 hours.
Dehydrate the meat: Preheat the oven to 200°F. Set a large wire rack on each of 3 large rimmed baking sheets.
Remove the beef from the marinade, and pat dry with paper towels. Arrange the beef on the racks, leaving 1/4 inch between slices. Sprinkle with coarsely ground black pepper.
Bake for about 4 hours, or until the jerky is firm and almost completely dry, but still chewy. Let cool completely on the racks before serving or packaging.
Information
Category

Snacks, Meats

Cuisine

North American

Yield

About 3/4 pounds of jerky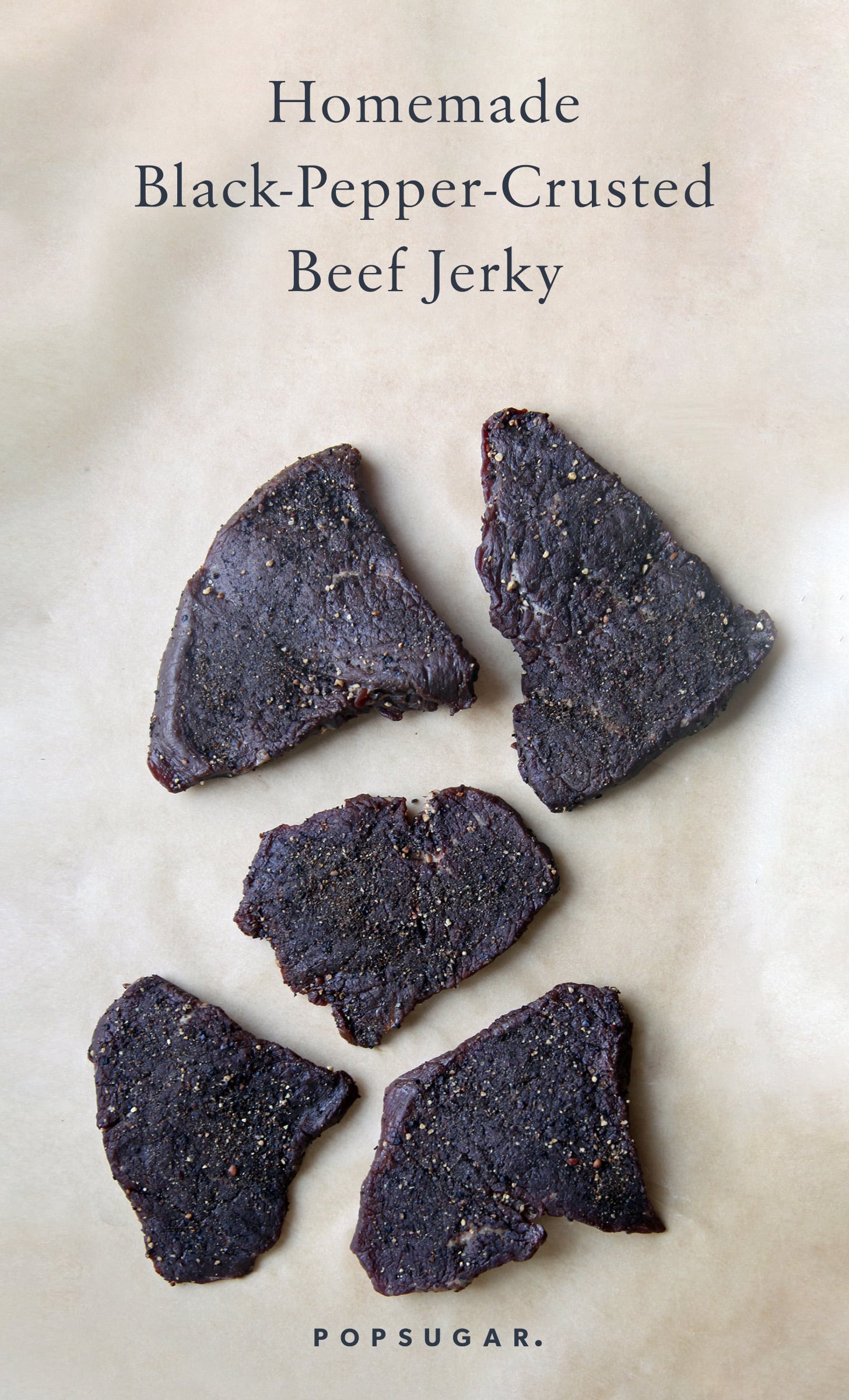 Image Source: POPSUGAR Photography / Nicole Perry