Best Cheap Set of Knives
The $25 Knife Set I Found on Amazon That Actually Works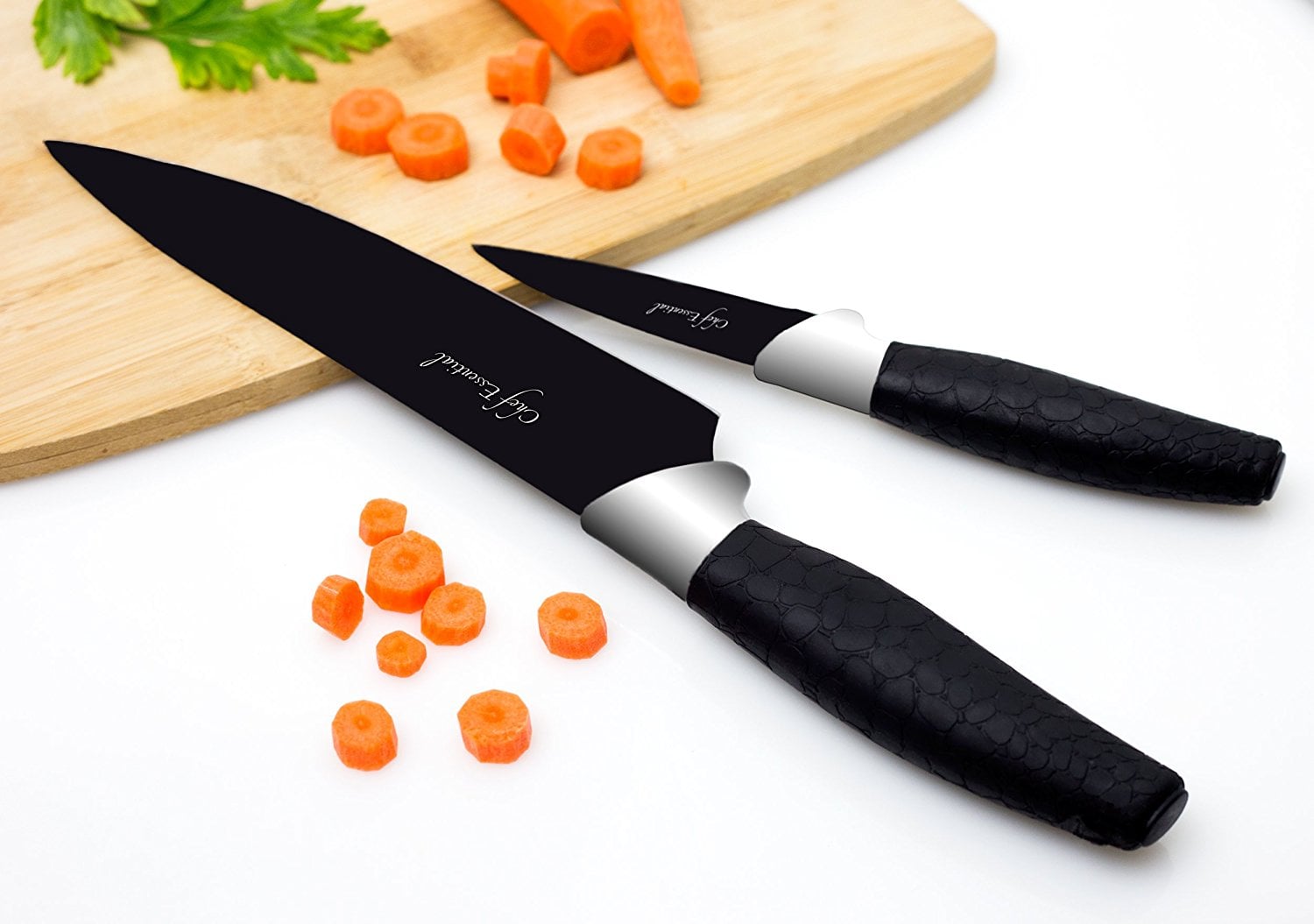 Two things that don't always belong in the same sentence are "knife set" and "affordable." And since one of the first rules of cooking is that a dull knife is more dangerous than a sharp knife, people on a budget tend to run into a bit of a tricky problem: sharp, high-quality knives have high price tags. But, as someone who loves to cook and is on a budget, I wanted to find a solution. And it turns out, there is a reliable set of sharp knives that won't break the bank, and it's not from a kitchen store — it's from Amazon.
I purchased the Chef Essential 6-piece knife set with matching sheaths in black ($25) based on a recommendation from a fellow 20-something who spends a lot of time in the kitchen, my coworker Brinton Parker. And after months of use, it's safe to say I swear by these knives and am never turning back to a different affordable brand.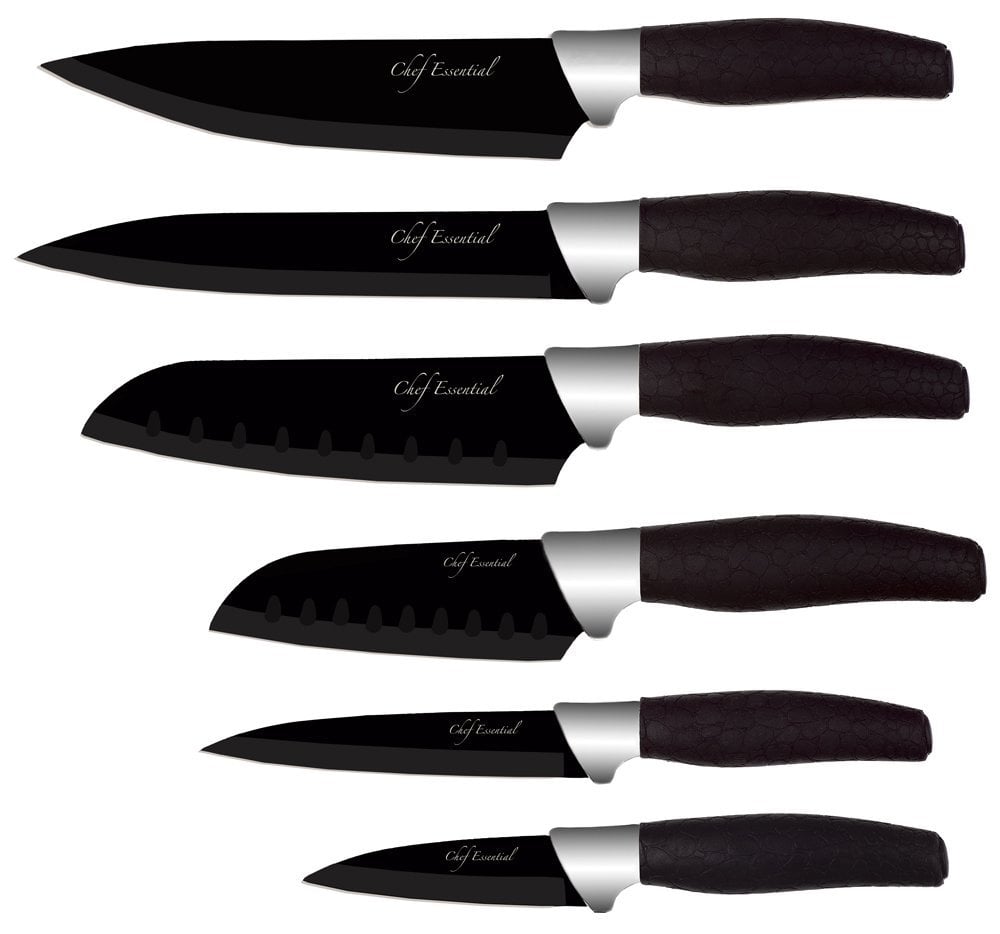 The set comes with a three-inch paring knife, a five-inch utility knife, a five-inch santoku knife (all-purpose knife), an eight-inch chef's knife, an eight-inch slicing knife, and a seven-inch santoku knife. Each knife is protected in its own sheath, so there's no need to store them in a knife block if you don't have one. The nonslip, rubbery handle ensures a steady grip, and the razor-sharp blades can effortlessly cut everything from steak to onions and apples. If you take care of these knives by gently hand-washing them, drying them, and returning them to their protective sleeves, they'll last for the foreseeable future. Before I dropped hundreds of dollars on knives in the name of perfectly minced garlic, I'm so glad I found these.