The Best Gelato in Rome
Visit This City If You Can't Get Enough Gelato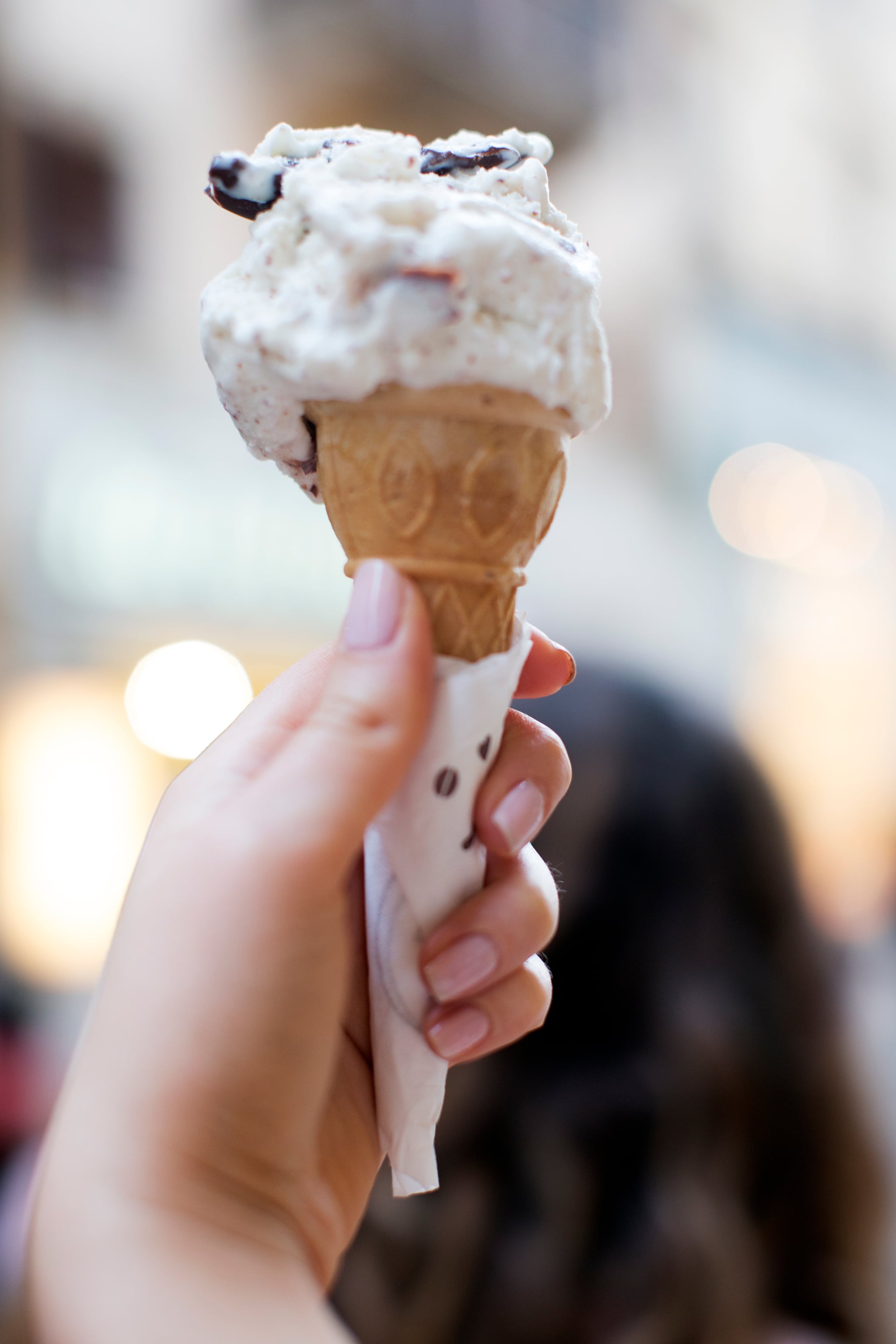 Photo source: POPSUGAR Photography / Diggy Lloyd
You can find gelato on just about any given square foot in Rome. Sometimes it's good; sometimes it's excellent — and it's almost never bad. That's why some readers may find my list accurate, while others may consider it controversial or even downright infuriating. You left off Giolitti?! You like chain gelaterias?! Nevertheless, I've narrowed down my three favorite gelaterias in Rome — each incredibly addictive for different reasons — after living there for four months and embarking on the brave task to eat it every day (sometimes twice a day). I encourage you all to try the same noble investigation.
Before you begin your own Mission Find the Best Gelato in Rome, though, it's useful to know a few tricks for scoping out the good stuff vs. the fake stuff. Your best tool is your eyes. First, notice the colors of the gelato. Take pistachio, for example. Do you see a mountain of bright green fluff, or do you see a paler tone that looks more like what would actually result if you mixed pistachios with milk and sugar? Opt for gelato that you can tell isn't full of artificial coloring. Then, do a quick sweep of the shop. If you see a kitchen or workshop in the back, that's a good sign. It means they're probably making the gelato on site instead of shipping it in from another producer. Finally, use your taste buds. "Posso provare?" means "Can I try?" and it will probably become your most-used Italian phrase.
Without further delay and in no particular order, here are my favorites.
Venchi
Reason to visit: Ultrarich gelato in chocolate-dipped cones
Photo source: POPSUGAR Photography / Sara Cagle
Venchi is known worldwide for chocolate, but when I think of the shop, I think of gelato, particularly, its densely rich, devilishly good nougatine flavor. Inspired by Venchi's caramelized hazelnut and chocolate candies, the gelato has an intense chocolate base with a coating of caramel and finely chopped hazelnuts. Other standouts are strawberry, mango, and Cremino Venchi (a white chocolate and almond gianduja number). The chain is great for a few other reasons besides taste, though. First, employees are trained to gently fold the gelato several times before they add it to your cup or cone, which results in a light, airy, and spectacularly soft scoop. And even better, Venchi offers the city's — nope, the WORLD'S — best dipped cones. For an extra euro, ask for your cone to be dunked in melted dark chocolate and rolled in chocolate shavings. You will get chocolate all over your face, and you might not be able to move for a couple of hours, but that is a small, small price to pay.
Gelateria del Teatro
Reason to visit: Consistently awesome, pleasantly flavored gelato
Photo source: POPSUGAR Photography / Sara Cagle
If I had to pick a single favorite gelateria in Rome, I'd pick Gelateria del Teatro. I went so many times that I lost count, and I miss it with great fondness. There are just two locations of this family-run business, which values natural, fresh ingredients and attentive gelato making. There's something for everyone, from the picky to the adventurous, from vegans to dairy-lovers. My favorites are coconut (which incorporates small shreds of the fruit and tastes just like the real thing), tartufo (a rich four-chocolate gelato flecked with pieces of sponge cake), and lavender white peach (a light, sweet flavor I couldn't find anywhere else). Try this place once, and you'll likely find yourself coming back to try every flavor. If you're a regular customer, you might even get offered to attend a free gelato tasting, pictured below.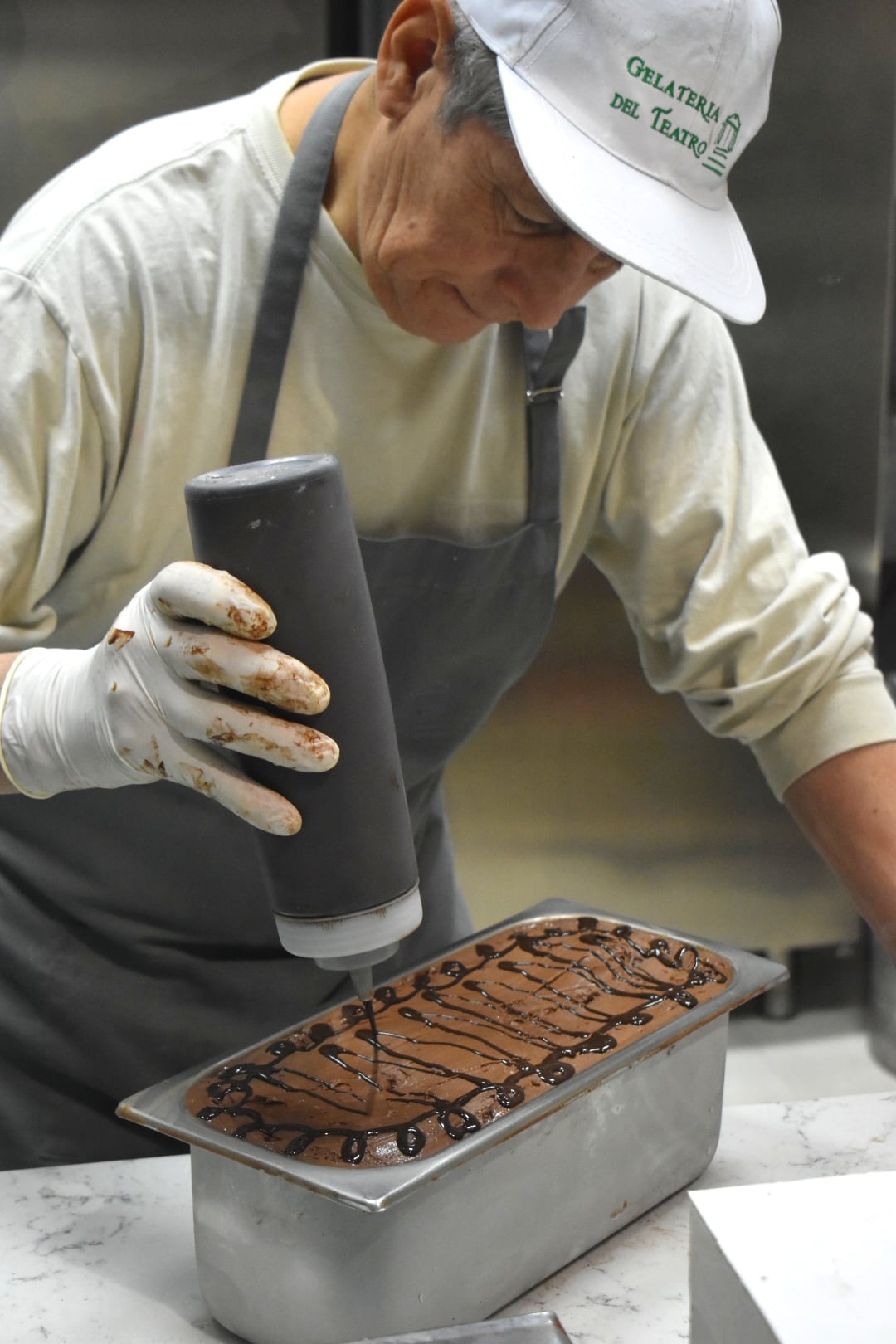 Photo source: POPSUGAR Photography / Sara Cagle
Fatamorgana
Reason to visit: Adventurous flavors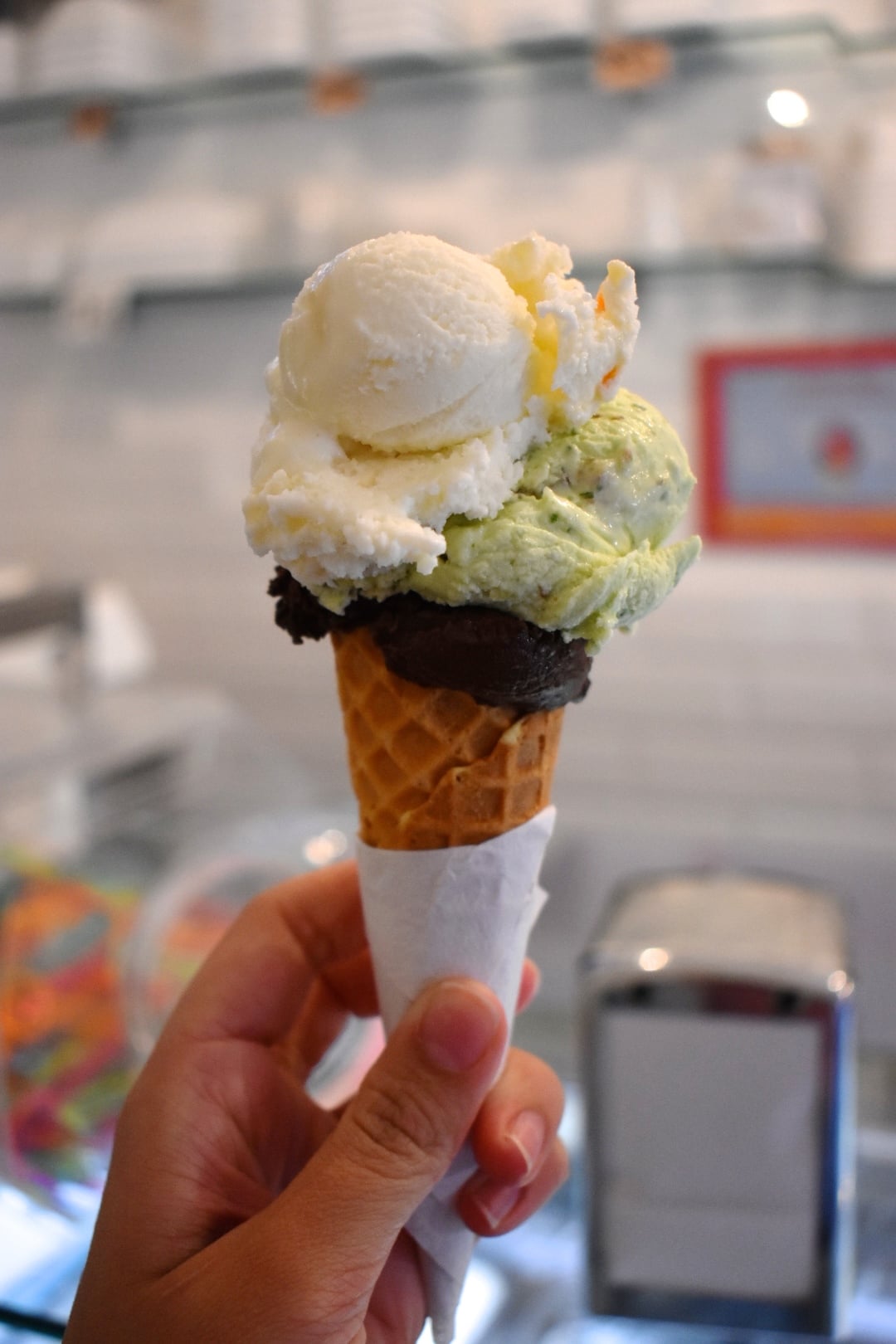 Photo source: POPSUGAR Photography / Sara Cagle
Sure, Fatamorgana has your standard straciatella and coffee flavors, but the real thrill lies in the shop's riskier creations. You could spend 10 minutes deciding between its selection of 100 percent natural gelati. The shop features downright wacky combinations of unusual fruits, spices, and even tea and booze. My favorites? The pecorino cheese with chestnuts, honey, and orange peel that has all the nuttiness of pecorino, balanced with the sweetness of honey and a surprising touch of orange. Basil with walnuts and honey tastes like you're smelling the freshest sprig of basil. Fatamorgana has the power to reverse any sour mood you feel, as it will genuinely move you to realize that gelato can taste so good. I'd advise savoring your ice cream in a cup so you can appreciate the flavors without the interference of a waffle cone.
Give these shops a try the next time you find yourself in Rome — or use your newfound gelato knowledge to find some favorites of your own.