Source: POPSUGAR Photography / Sarah Lipoff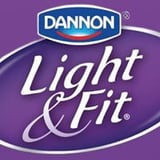 Tend to get hangry during your office meetings? We partnered with Dannon Light & Fit to find tasty snacks you can bring to any brainstorming meeting.
You have a 12 p.m. meeting on your calendar, which presents a serious problem for you, lifestyle-wise. See, you're a machine and every day you eat lunch at the exact same time — 12:30 p.m. But you have to go to this nooner — it would look really bad if you skipped — so what's a girl to do? It's not like you're going to bring in lunch with you and hunker down in the back and slurp soup unnoticed. To solve this dining dilemma, we found four meeting-approved snacks that will sate your appetite just enough until you can leave for a proper lunch.