Black Pepper Beer Bread
Homemade Bread the Fast-Fix Way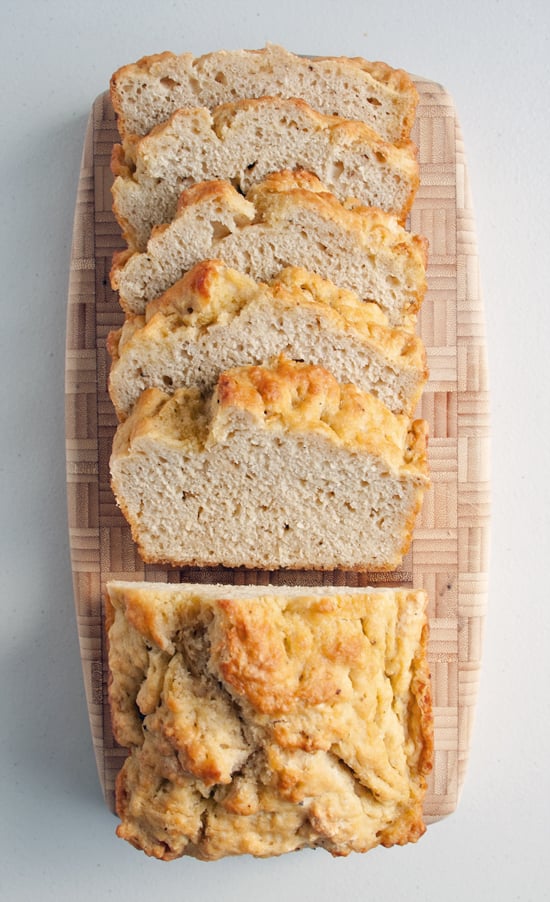 While few kitchen endeavors instill a greater sense of accomplishment than baking up a loaf of yeasted bread from scratch, quick breads (like beer bread) are often more practical and fill the doughy void with panache. Take for example this tender, craggy, and all-around delectable loaf. Unlike its twice-risen brethren, it can be yours in just under an hour from start to finish — a boon for the instant gratification set. Even better, its yeasty aroma will perfume your home in an intoxicating manner as it bakes; it's a true twofer if there ever was one.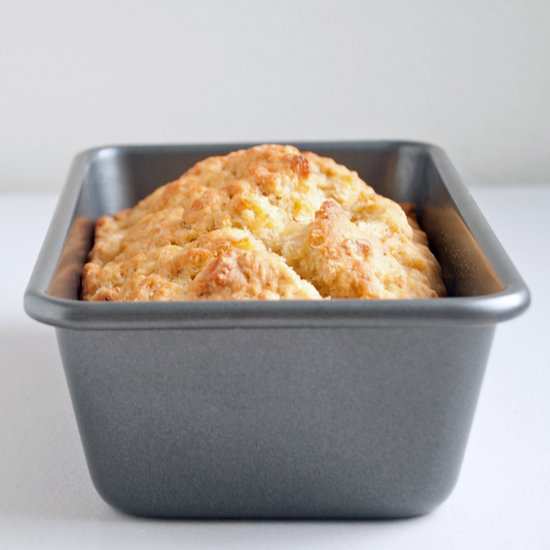 I prefer mine toasted and slathered in butter, but it's also an excellent accompaniment to soups of all stripes — especially this cheddar-beer showstopper.
Don't think you'll be able to finish up the whole loaf within a day or two? Slice up the remainder of the loaf and freeze it tightly sealed; the next time you're yearning for a slice just toast it up per usual (it may need an extra minute cook time); the freezer staves off staling exceptionally well. (This tip also translates well to near-all manner of bread, muffins, and unfrosted cake, though with cake, simply allow it to thaw at room temperature before frosting or devouring plain.)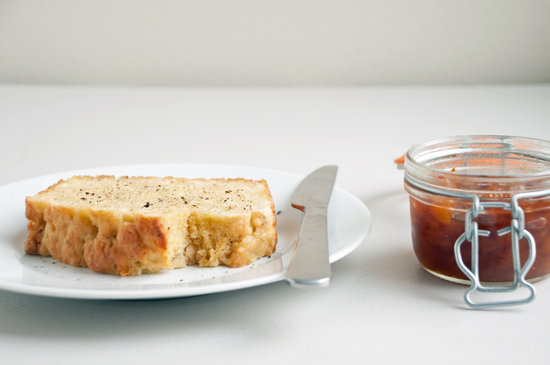 Notes
Don't skip the step of brushing the unbaked bread with butter as it aids in achieving a crusty, golden-brown crust.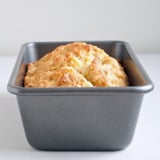 Ingredients
3 cups (15 ounces) all-purpose flour
1 tablespoon baking powder
1/2 tablespoon kosher salt
1/4 cup brown sugar
1/2 teaspoon freshly ground black pepper
12 ounces pilsner or lager beer
3 tablespoons melted unsalted butter
Directions
Preheat the oven to 375°F. Lightly grease a nine-inch loaf pan.
Whisk together the flour, baking powder, salt, sugar, and pepper.
Pour in the beer and mix gently until combined.
Dump the batter into the loaf pan, smooth out the top, and brush/drizzle on the melted butter.
Bake for approximately 35-40 minutes, or until golden brown and crusty in appearance.
Information
Category

Breads, Appetizers

Cuisine

North American

Yield

1 loaf of bread
Image Source: POPSUGAR Photography / Nicole Perry