Burger King Cheesy Tots
Cheesy Tots Are Finally Back at Burger King, and We'll Take 100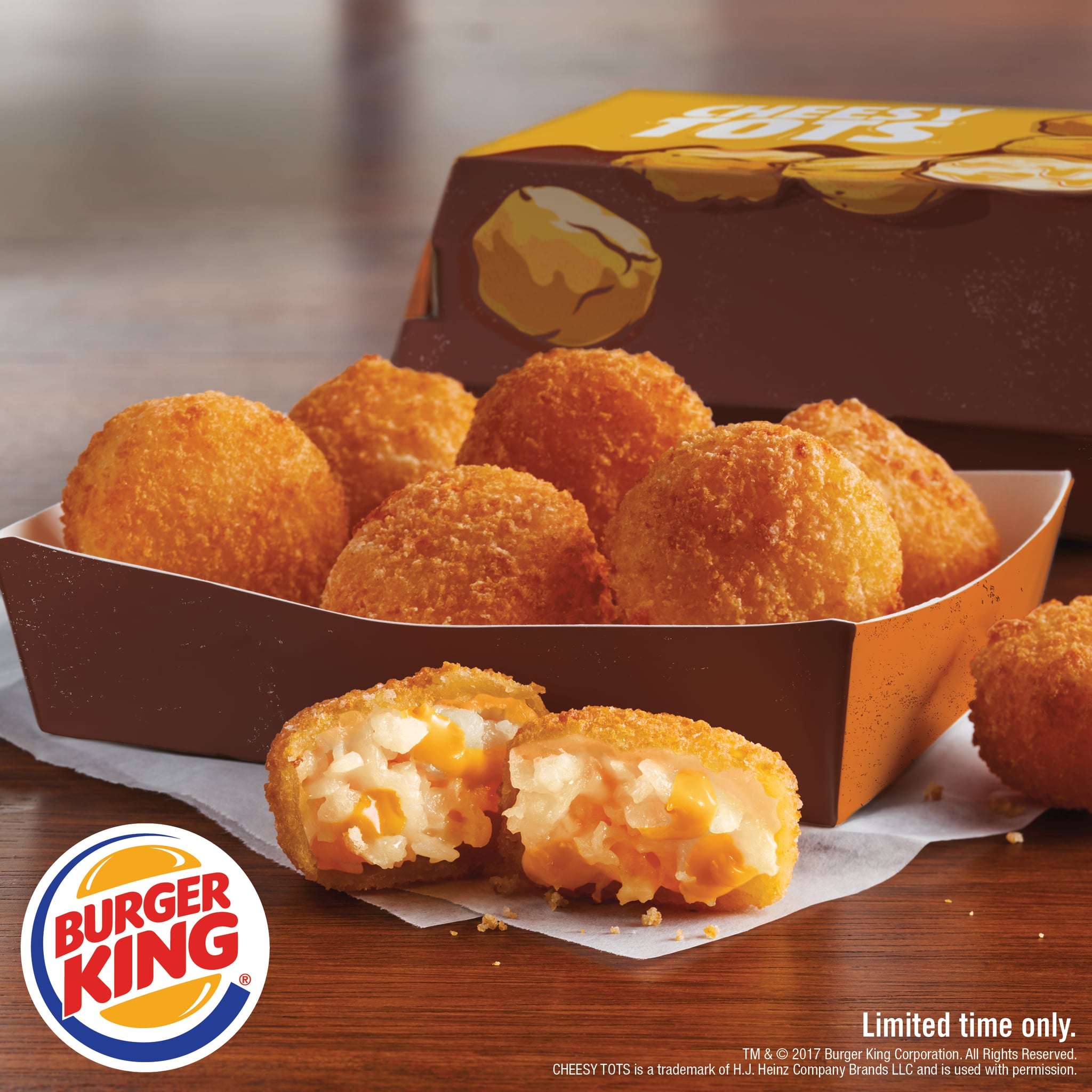 Burger King's newest menu item reasserts the fact that cheese makes everything better. Now throw it in a deep fryer and you've got yourself the perfect snack. Starting Aug. 17, Cheesy Tots are back at Burger King restaurants, and they are oozing with deliciousness. Unlike the last time the snack was served (in November 2016), now the tots are also available for breakfast.
"We know our guests love Cheesy Tots, and we heard they want them for breakfast too," Alex Macedo, president of Burger King, North America, said in a press release. "These cheesy potato bites are the perfect addition to any meal, whether that be the Whopper sandwich, new Crispy Chicken Sandwich, Croissan'wich meal or just to snack on its own."
After fans begged for the return of the cheesy tater tots on social media, the King decided to bring the snack back for a limited time. Cheesy Tots are available in an eight-piece order for $2. Now get your crown and run . . . cheesiness awaits! If you're unable to get to a store, make your own cheesy tater tots at home with this fast and easy recipe.