Carla Hall Home Cooking Tips
Carla Hall's 3 Key Tips For Success in the Kitchen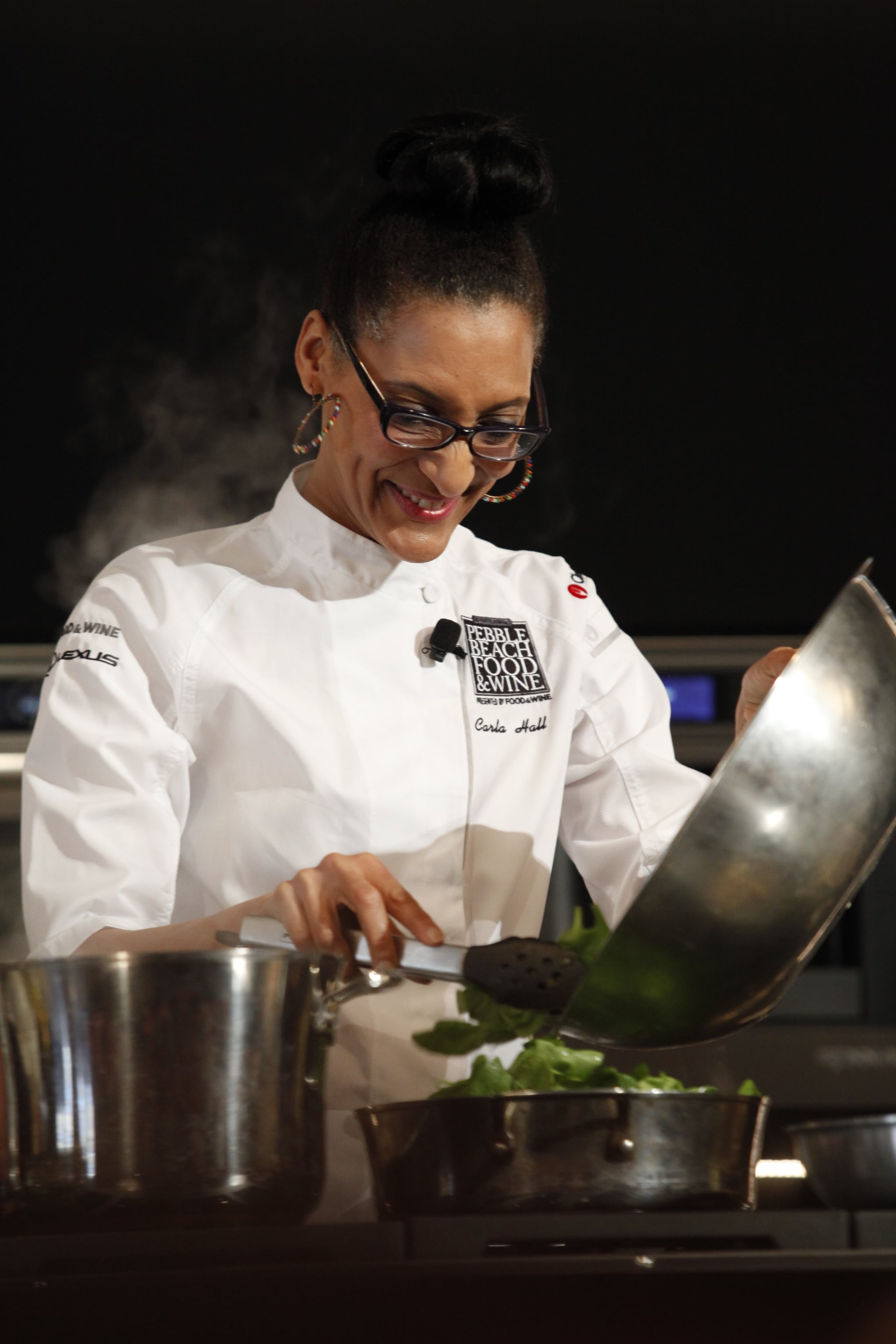 Carla Hall of ABC's The Chew kicked off Pebble Beach Food & Wine with a demo of a recipe from her latest cookbook release, Carla's Comfort Foods ($30). The biggest takeaways were these three tips that Carla guarantees will make a better home cook.
Wipe the counters and do dishes often. Carla's mantra for staying zen while cooking is to "work clean."
Season, but just enough. "Salt: I call it compliments. If you don't use it, you ain't going to get no compliments. Too many compliments is an insult," she joked.
Listen, smell, and look as you cook. So often we're used to tasting as we cook, but Carla recommends making use of all your senses. She explained, "In India, they don't taste as they cook; they smell. They hear everything. They use their other senses. Cooks are totally engaged. Stay present when you cook."
Source: Patrick Tregenza