Carvel Cookie Butter Ice Cream
Carvel Just Announced a New Cookie Butter Flavor, and No, You're Not Dreaming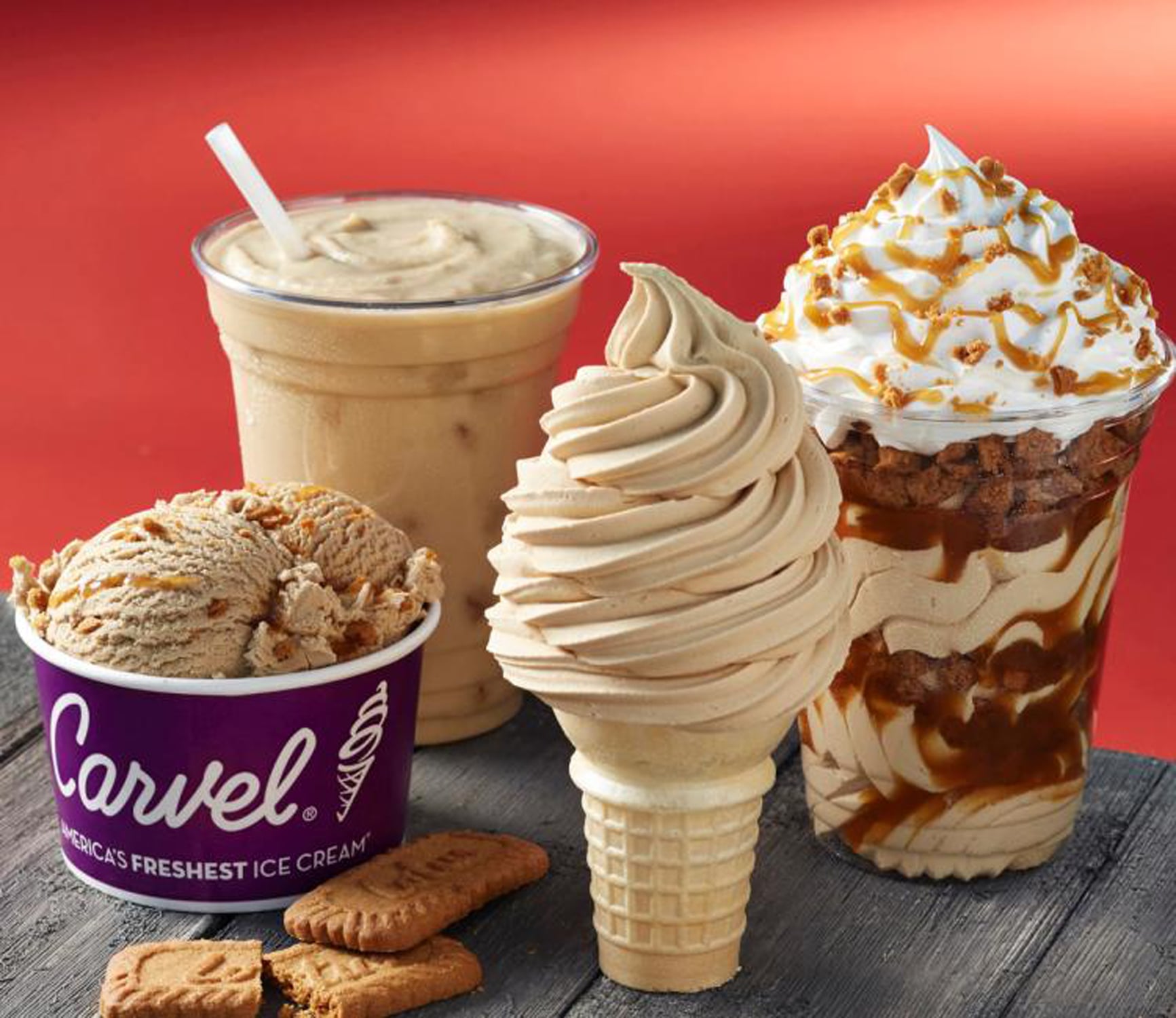 Trader Joe's has mastered the Cookie Butter craze, and Starbucks recently released a drool-worthy Cookie Butter Bar, but the latest take on Cookie Butter has us craving ice cream like never before. Carvel has officially teamed up with Lotus Biscoff combining forces to release Cookie Butter Soft Ice Cream, the new flavor made with Europe's famous cookie.
While ice cream-lovers might be excited about experiencing the flavor in a cone or cup — or if it were up to us, straight from the machine — Carvel has unveiled five incredible variations of the flavor. You can order it as traditional soft ice cream in a cone (blended with Lotus Biscoff Cookie Butter), as scooped ice cream (hand-scooped ice cream combined with caramel and Lotus Biscoff cookie crumbles), as a sundae (layers of soft serve mixed in with caramel and cookie crumbles, and then topped with whipped cream, drizzled caramel, and more cookie bits), as a shake (the soft ice cream is blended with Lotus Biscoff cookie crumbles in a shake), and a flying saucer (soft ice cream sandwiched between two chocolate crackers). But we definitely won't judge if you order all five.
Carvel's Cookie Butter flavor is available for a limited time through May 28, and it's the perfect way to ease into all your Summertime ice cream cravings! The best news about the new flavor is that customers can try it for free on Carvel's annual Free Cone Day, April 27. If you're anything like us and cannot wait until then, head to Carvel to try the five new Cookie Butter treats, available now.