The Cheesecake Factory Reese's Cheesecake Review
Here's What You Should Eat For National Cheesecake Day
Happy National Cheesecake Day! The Cheesecake Factory is celebrating the occasion with any slice, half price, so there's really no excuse for skipping out on the occasion. As for us, we're noshing on the recent Harry and David mail-order release of the cheesecake maker's Reese's Peanut Butter Chocolate Cake Cheesecake ($60). With layers of peanut butter cups, chocolate peanut butter cheesecake, fudge cake, and salted caramel, the cheesecake won us over alone with the mention of Reese's, but we had to conduct a test test, just to make sure it's as good as it sounds.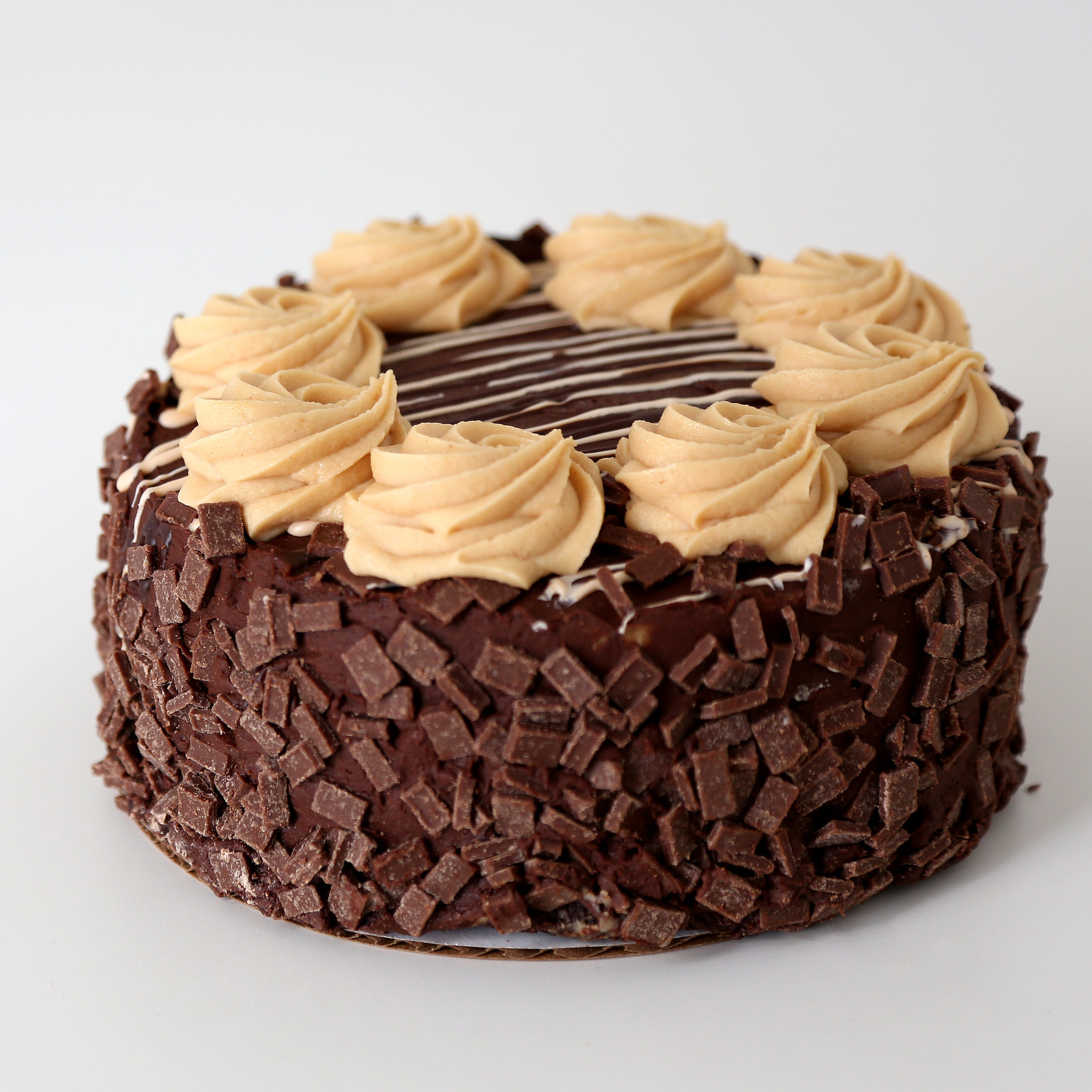 We don't toss this word around lightly, so believe us when we say this cheesecake is sheer perfection. First off, the presentation is stunning. We'd feel proud unwrapping it and serving it at a party. Most importantly, it delivers in the authentic Reese's peanut butter chocolate flavor yet manages to be not too sweet. Sour from the cream cheese and salty from the caramel, the cheesecake tastes all grown-up and balanced in its representation of different flavors. The peanuts and chocolate chunks add a nice crunchy contrast to the melt-in-your-mouth cake and fluffy cheesecake.
One taster summed up our feelings exactly: "Holy sh*t."