Chipotle Chorizo Review
You Can Now Order Chorizo at Chipotle, but Is It Worth Going Crazy Over?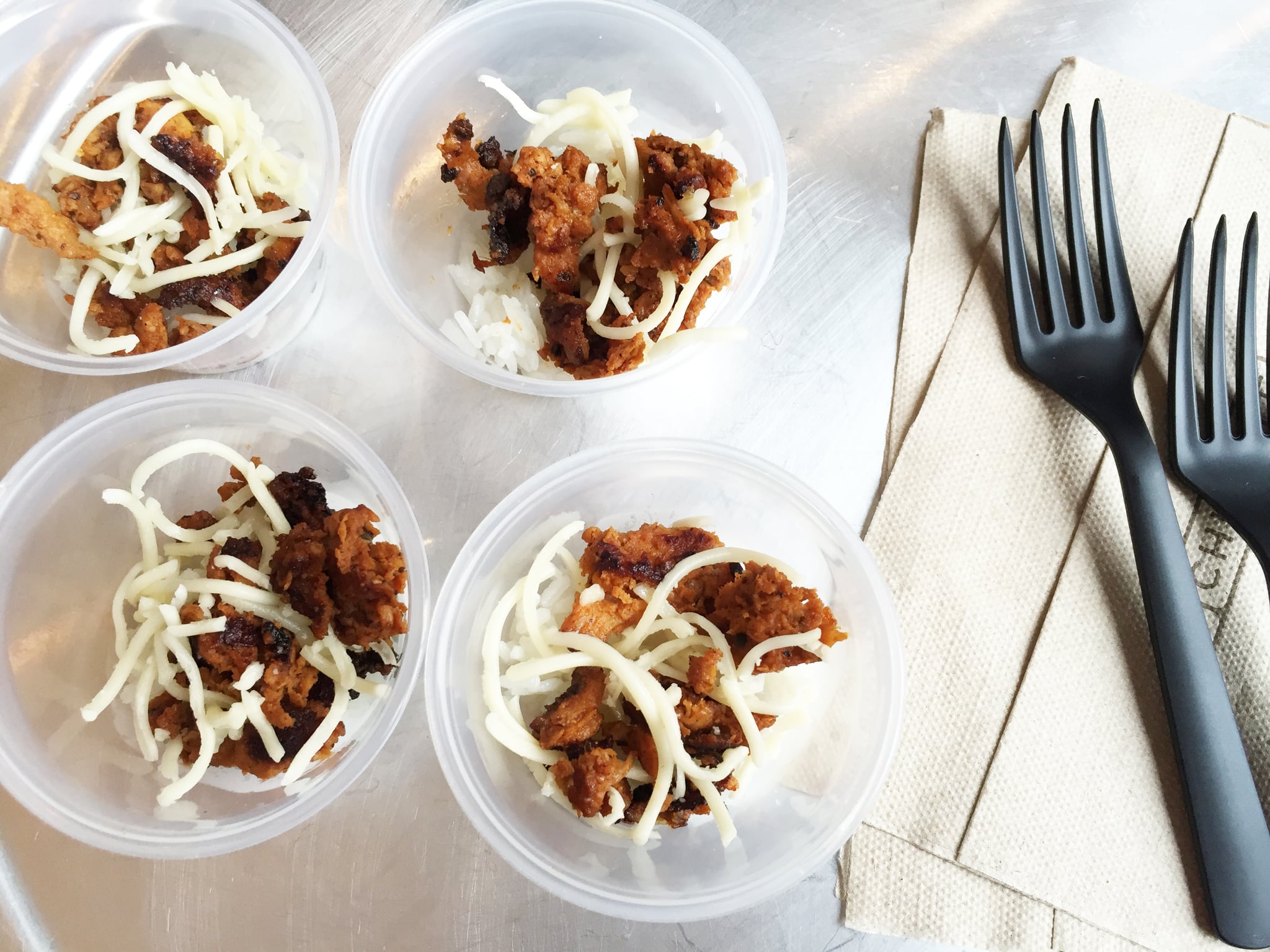 While other large food chains seem to add new and unexpected items to their menu rather frequently, Chipotle is quite the opposite. The Mexican food chain has maintained and established its cult of devoted customers on a menu that has undergone very little change over the years, which is why we were pleasantly surprised when Chipotle announced that it would be rolling out the Mexican classic chorizo to its fixed menu nationwide.
Chorizo is a Spanish pork and chicken sausage blend that is typically used in a variety of Mexican dishes. The meat has the common texture of a sausage link with a natural kick of spiciness. I've long been a fan of the spicy meat since childhood after sampling it in breakfast scrambles and with homemade mac and cheese. So when I was given the option to marry it with my favorite Chipotle ingredients, I was especially inclined.
I had the opportunity to get a firsthand bite of the new item alongside Chipotle's culinary manager Nate Appleman. The chefs cooked up the chorizo and served it fresh off the stove top to me (chorizo is best when served and consumed hot!). Before my initial taste, Nate suggested that when eating chorizo, less is more, so my first bite was chorizo over white rice with a sprinkle of cheese.
At first nip, the immediate flavors of paprika and other roasted seasonings were present and the meat had a slight crunchiness on the outside, but it was still pleasantly tender on the inside and easy to digest. In comparison to previous dishes containing the ingredient, I expected the chorizo bits to be insanely spicy. This blend, however, won't leave your mouth with a pungent burn; instead, it presents a nice kick of heat. But while the meat shouldn't frighten those sensitive to spicy flavors, it did lean toward the salty side.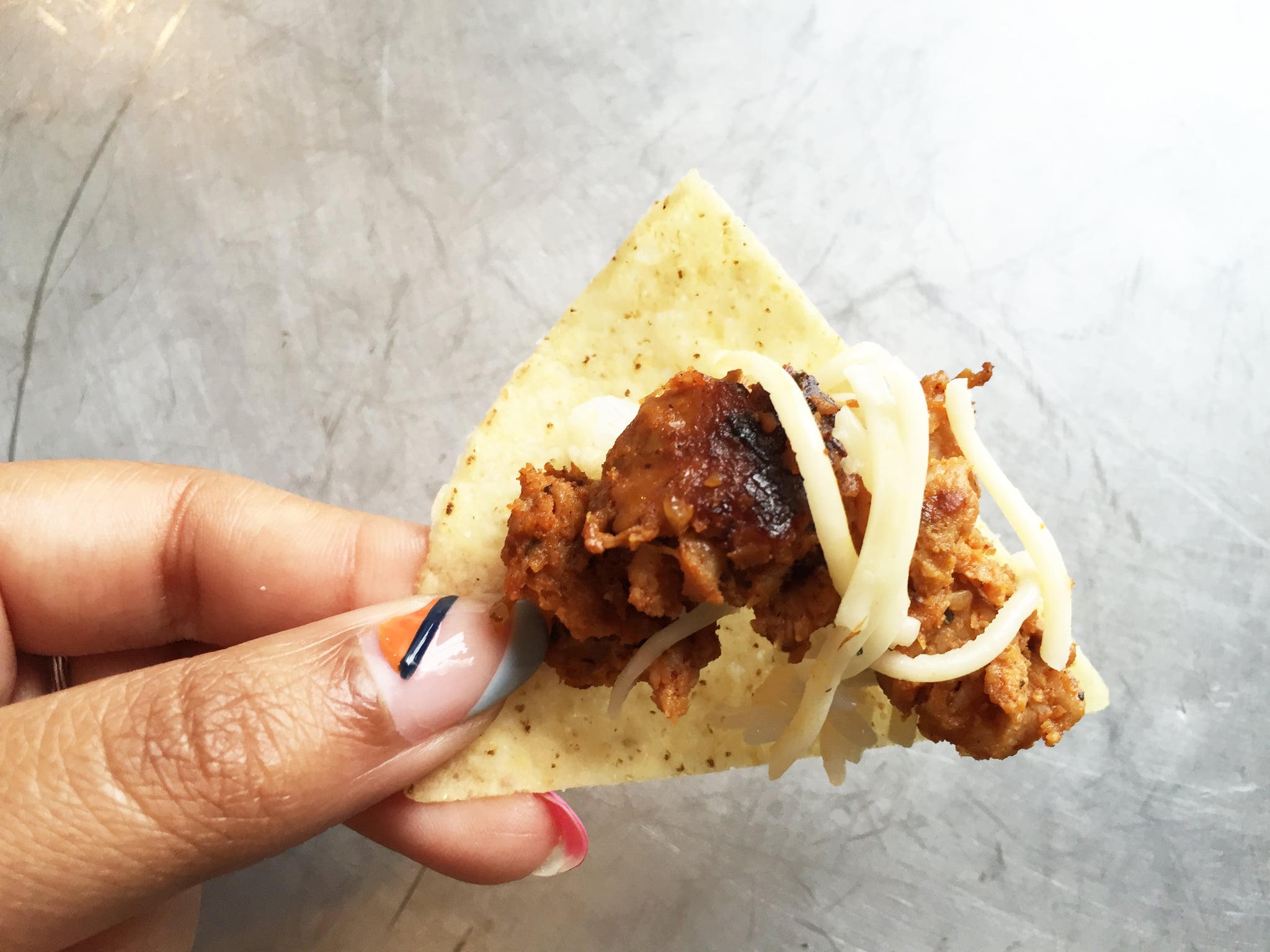 I was also able to try the sausage in place of my typical chicken taco with more diverse ingredient options. This time, I went for a soft-shell taco with chorizo, lettuce, pico de gallo, and a sprinkle of cheese. Once I bit into the taco, a slight salty tang was still present, but a lot less distinct — which I believe was due to the fresh presence of lettuce and tomato in my bite. While I do agree with the suggestion of keeping your condiments simple when opting for chorizo, I think the watery crunch of lettuce serves as a pleasant contrast in flavor, and makes it taste a lot less salty.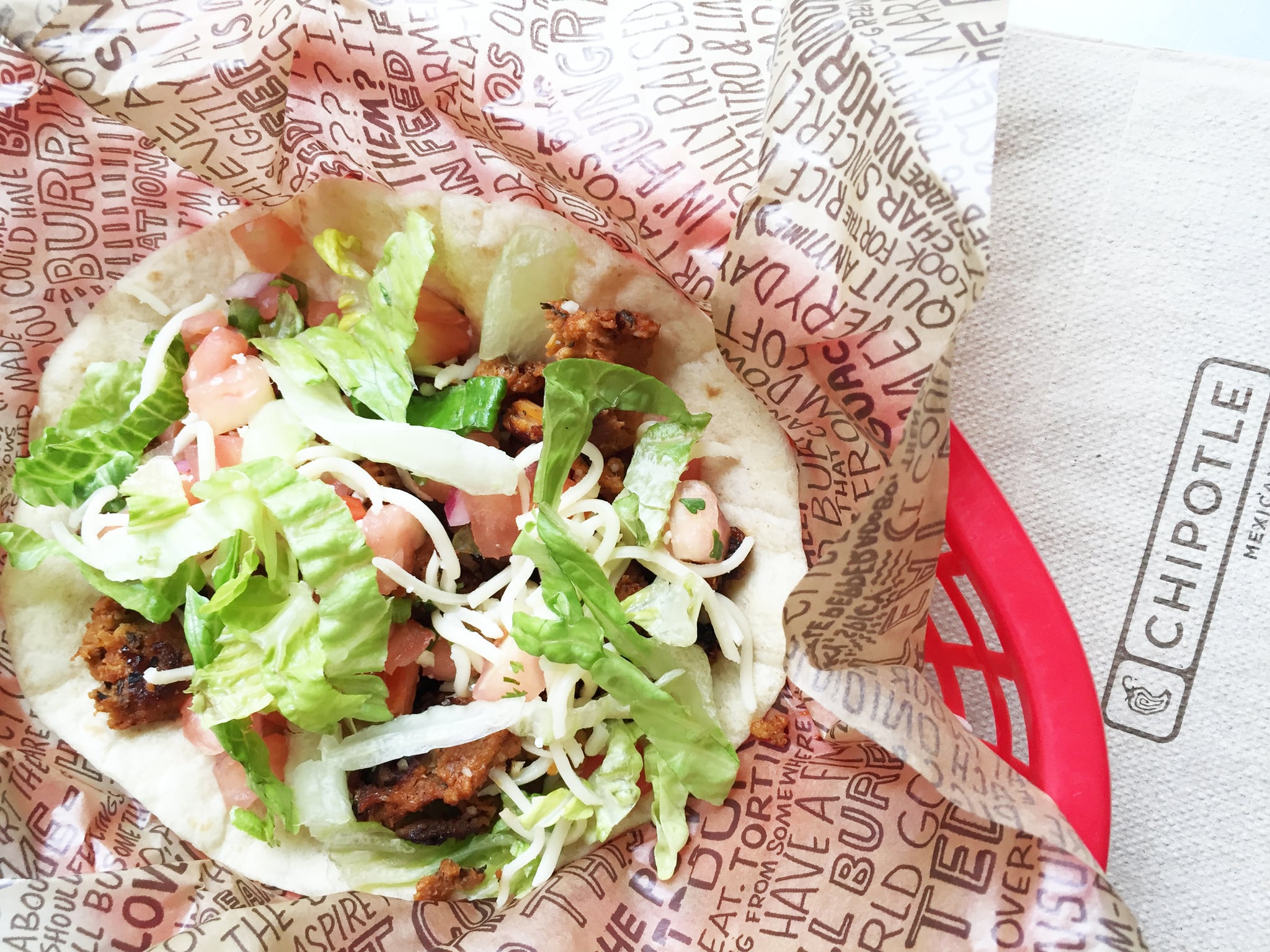 My ultimate thought after sampling the chorizo is that while it is full of flavor, to some it may be overwhelmingly salty. While you might want to double up on meat in your average Chipotle meal, a little chorizo goes a long way.
Image Source: POPSUGAR Photography / Aimee Simeon