Chrissy Teigen Food Trends Interview 2018
The 1 "So Annoying" Food Trend Chrissy Teigen Is Totally Over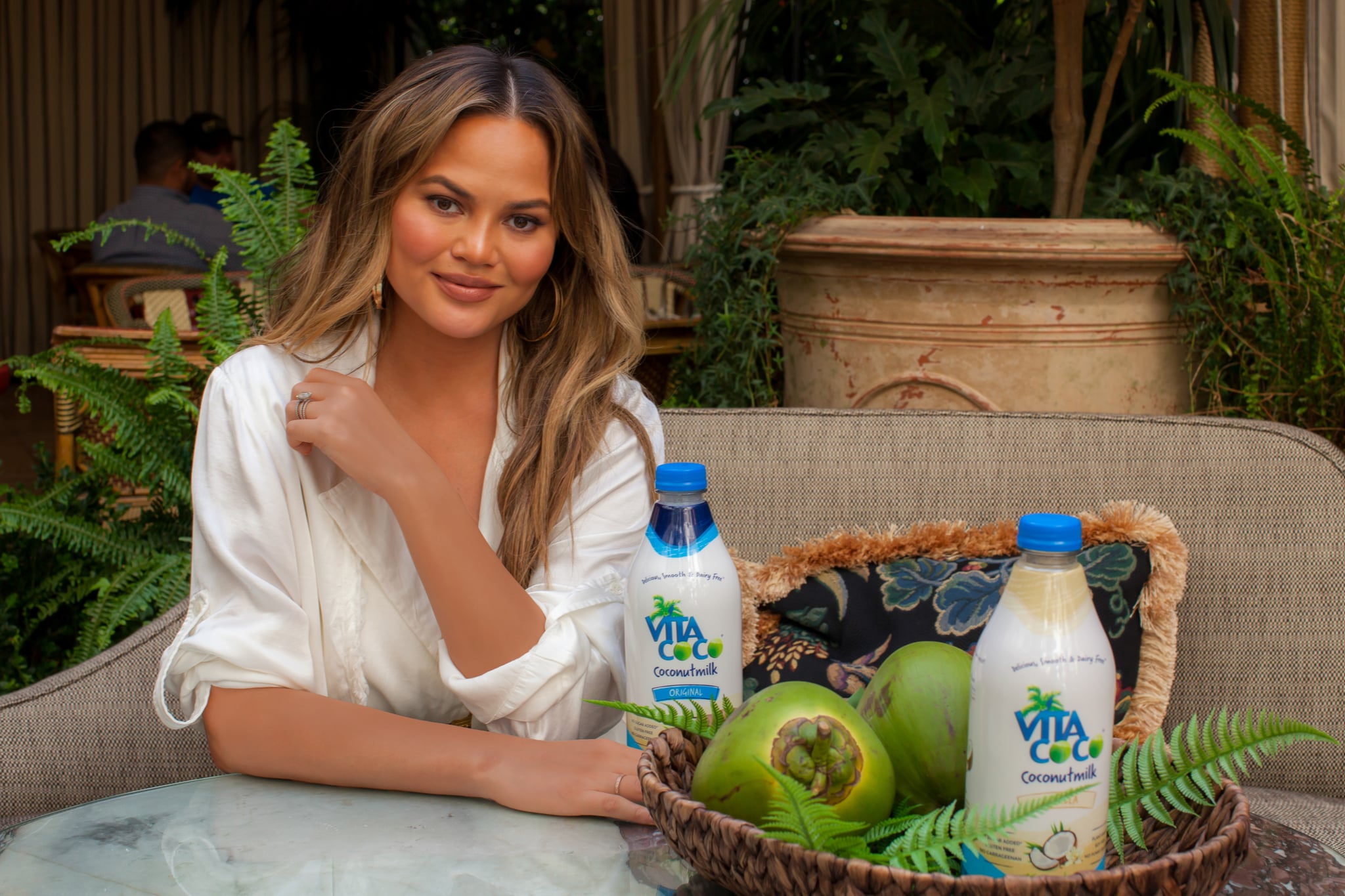 Image Source: Courtesy Vita Coco
Chrissy Teigen is over overhyped food trends. When we caught up over the brunch Chrissy cohosted with Vita Coco Coconutmilk in LA on Jan. 25, I asked her which food fad she'd like to see go extinct in 2018. Her first reaction was this: "I just think trends need to die!" But on further reflection, she narrowed it down a bit more.
"I think anything that's made for Instagram that actually tastes like sh*t needs to die," Chrissy told me as we sat down together on the patio at Chateau Marmont. "It's so annoying. I've been known to do it, too. Like, I will go if there's some hot new ramen burger — which I will say, I actually loved that one. The ramen burger surprised me in many different ways. But, yeah — I just don't like things for the 'gram."
The model and cookbook author said her dislike of image-obsessed foods that lack actual flavor stems from an impulse a little deeper than social media. "It's for the same reason that, when I go to a restaurant, I don't really want the special. I want what you put on your menu that's tried and true — and that people love all year round," she explained. "I want the things that you loved enough to keep on this menu. To keep for the life of this restaurant."
Chrissy — who's at work on her next cookbook, Cravings 2 — is also well-aware that some of the best-tasting food isn't exactly photogenic. "Oh, trust me. Shooting the cookbook, I realized that," she admitted. "Because I'm really loving hearty curries right now, coconut-based curries especially, and I think I have three in my book that were absolutely impossible to shoot. I was like, maybe we'll . . . not photograph this. Some things don't look appetizing."
But whatever you do, don't come for Chrissy's food photography. "I'm so offended when people critique photos of my food," she said. "They could critique my face all they want — 'Oh, you have a big forehead!' — but once they're like, 'That looks burnt!' or 'That looks raw!,' I get very offended. It's too much."
Stay tuned — we're sharing an exclusive look inside Cravings 2 soon on POPSUGAR!
Image Source: Photos courtesy VitaCoco