Churro Ice Cream Sandwich
Is the Churro Ice Cream Sandwich the Next Cronut?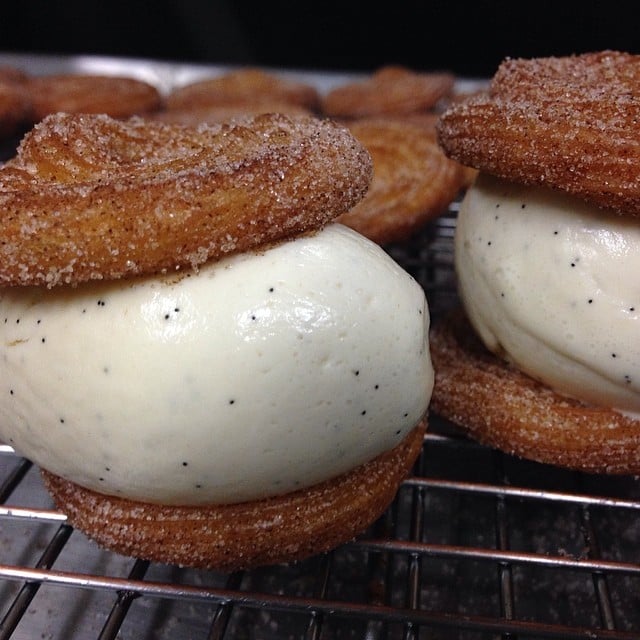 What's the recipe for a food trend again? Ask Churro Borough, a Los Angeles churro pop-up, which may have nailed it with its churro ice cream sandwiches. First, you need a trained and inventive cook, like Sylvia Yoo, who has worked in some of the most respected restaurants in New York City (Jean-Georges and WD-50, anyone?). Secondly, take two beloved, iconic foods that are approachable and affordable: churros and ice cream, in this case.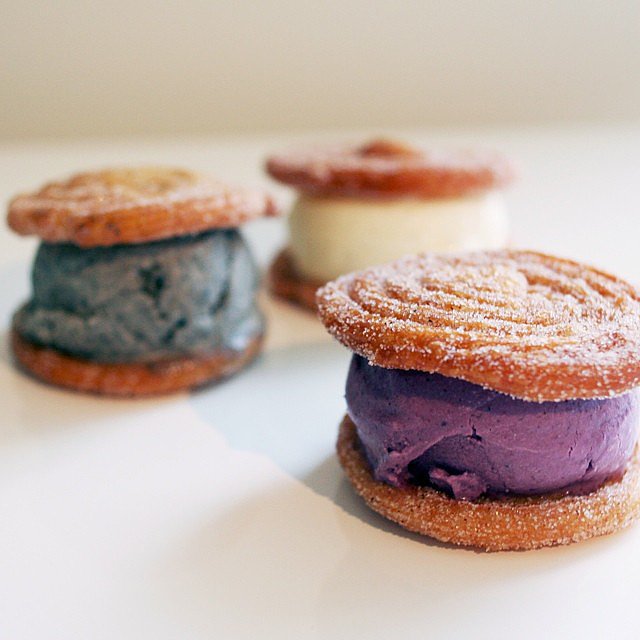 From there, it's all about presenting the food hybrid in such a mind-blowing, never-before-seen way that Gen Y can't wait to gobble it up and tell their friends about it. Yoo pipes the churros into swirled disks and fills the fried dough with mouthwatering ice cream flavors: horchata, Mexican hot chocolate, and panna cotta, to name a few.
Next, it takes a journalist to instigate the mad dash. Though Churro Borough's ice cream sammies have been around since 2011, the wider world didn't catch on until this week. Chow let its readers know that "churro ice cream sandwiches are happening in LA," and the Internet retweeted the heck out of it.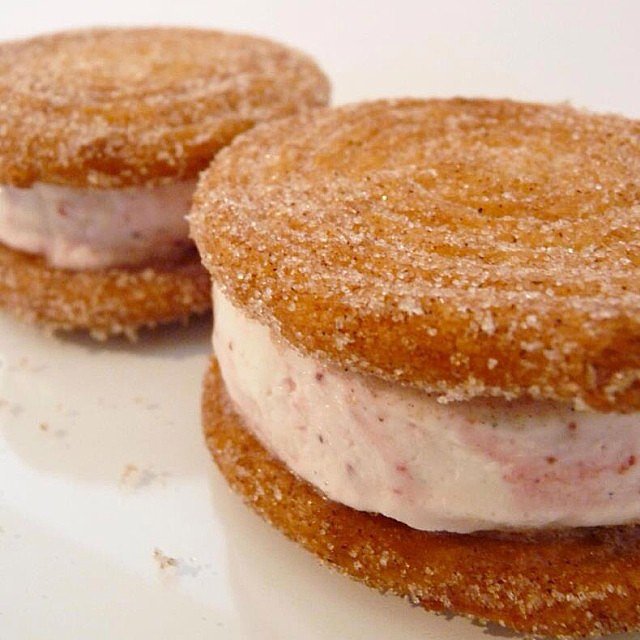 Lastly, crazes don't exist without a high demand. These frozen treats are only available via private catering events (but FYI, the team is experiencing a high volume of emails, so don't expect to hear back from them soon) and at local pop-ups and food festivals like LA Street Food Fest on June 28 and Tasting Table Lobster Rumble on Aug. 1. Get 'em while they're hot cool, y'all.
Most importantly, a true innovator must always envision the next greatest thing. Be on the lookout for the release of these new items from the Churro Borough: ice cream shakes with churro dipping fries and churro-flavored macarons, aka Churrons. Because today's food trend is already yesterday's fad.
Source: Instagram user churroboroughla