Deep-Fried Twinkies at Walmart
You Can Bring State-Fair Food Home With Frozen Deep-Fried Twinkies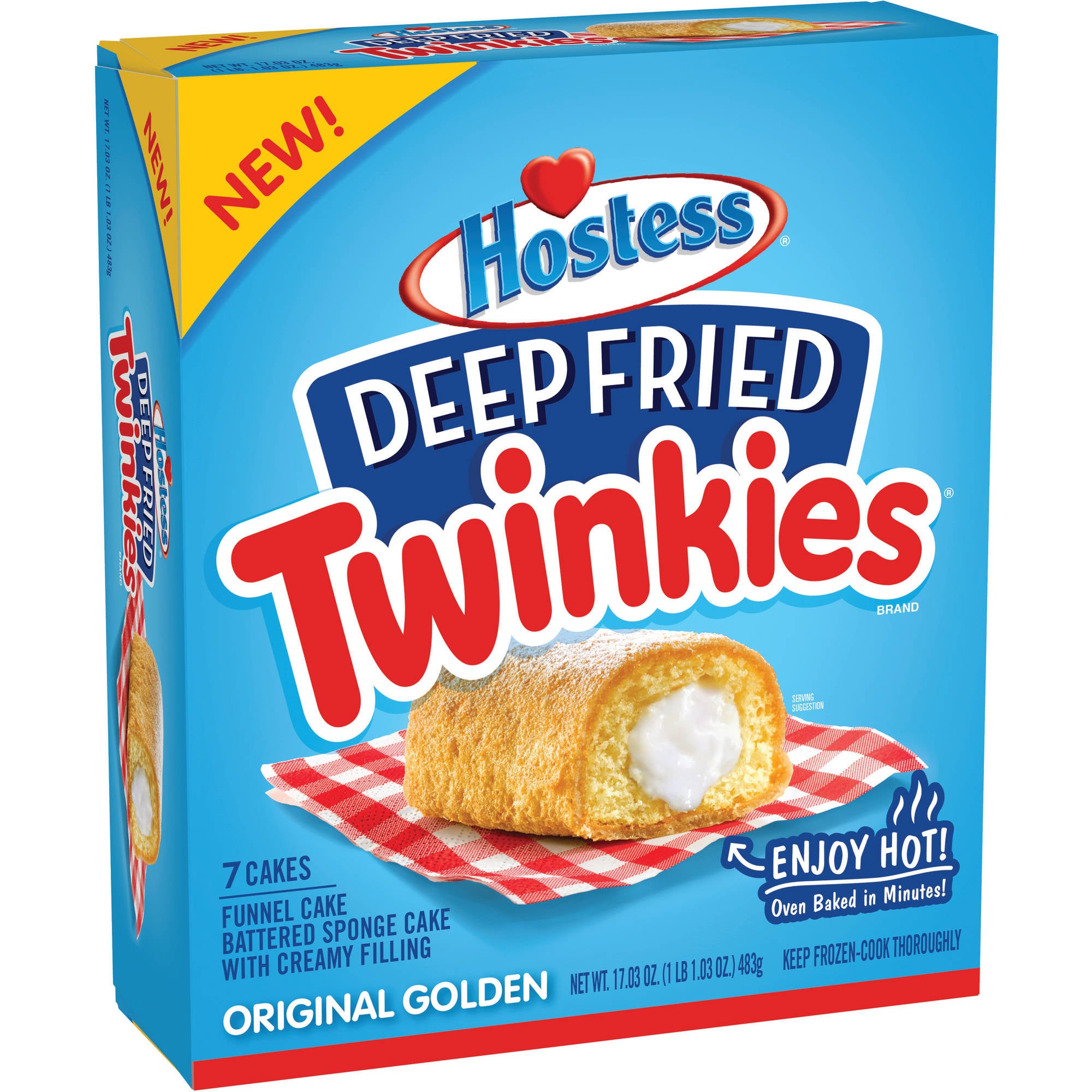 Deep-fried Twinkies, a greasy delicacy usually exclusive to state fairs, are now being sold exclusively at Walmart. As Hostess's first frozen treat, these battered sponge cakes come in boxes of seven and crisp up in the oven in a few minutes. According to the Associated Press, "The cream-filled snack in vanilla or chocolate is the result of a yearlong collaboration between Hostess and Walmart, as both companies look to spark food sales with innovative products." Naturally, people have taken to Twitter to voice their opinions about this "innovative product."
Was trying to save money this week but they just announced deep fried twinkies now available at wal mart sooo maybe Ill save next week

— Trends (@TrendsTube_) August 12, 2016
Now that Deep-Fried Twinkies have moved from the fair to the freezer, there is even less exercise involved in getting them.

— Eric Schwartz (@ericschwartz) August 12, 2016
Between the Whopperitto, all of 2016, & fried twinkies, I think it is safe to say this is peak western civilization. Was a good run, folks.

— Christian H. Cooper (@ChristianCooper) August 12, 2016
Are you too intrigued not to try them, or are you straight-up horrified at this news?
Are You Tempted to Try Frozen Deep-Fried Twinkies?
Yep. Not even sorry about it.
I'm gagging just thinking about it.