Derby Pie Recipe
The Derby Day Dessert of Our Dreams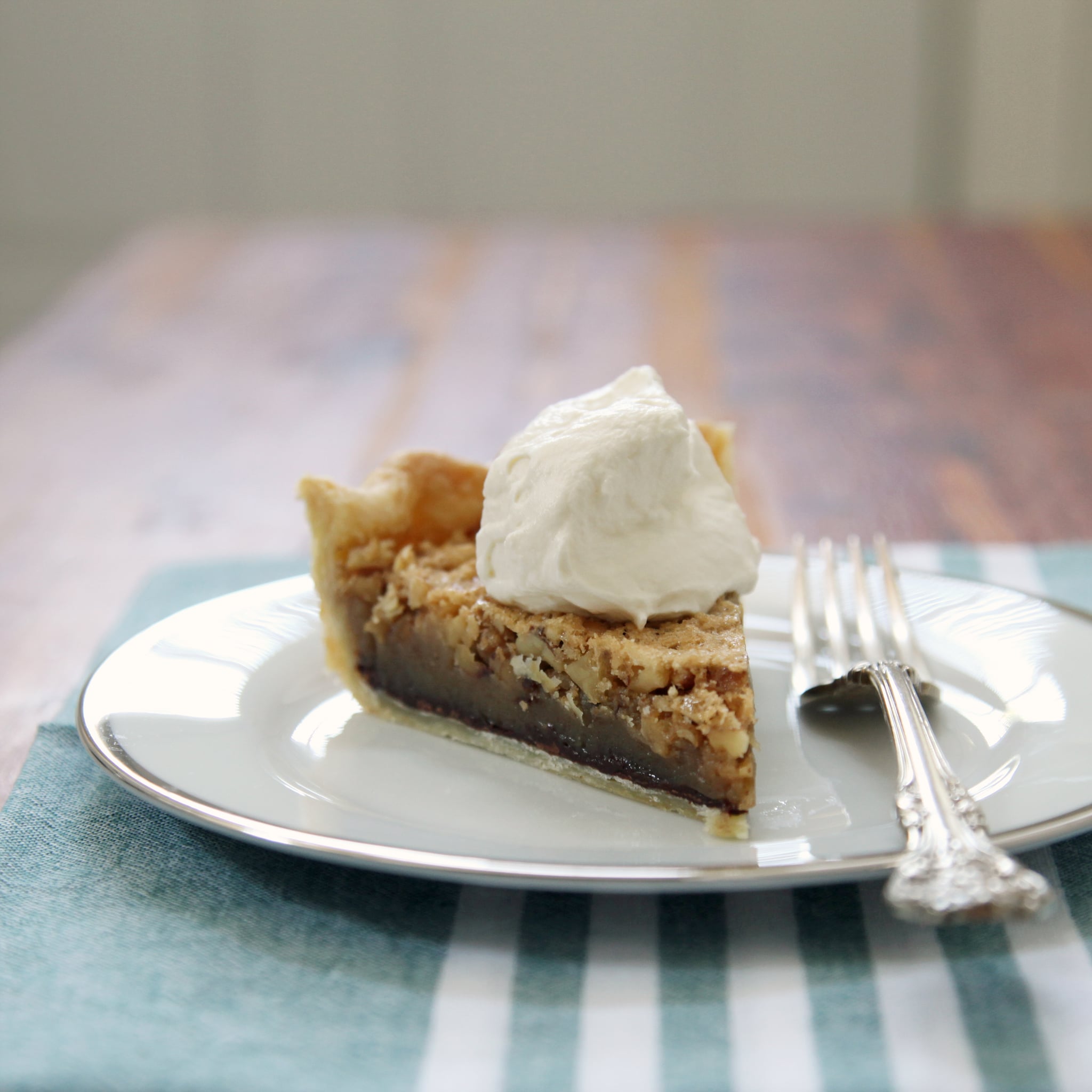 You can do no better for dessert on Derby Day than a slice of Kentucky-bourbon-spiked thoroughbred pie (aka derby pie). Think of this Southern specialty as a walnut take on pecan pie, though that doesn't give it quite all the credit it deserves. Aside from the nut swap, it's also enlivened with a hefty dose of bourbon — trust us, this pie is decidedly grown-up — and a thin layer of bitter dark chocolate, both of which help cut through the sweet custard filling.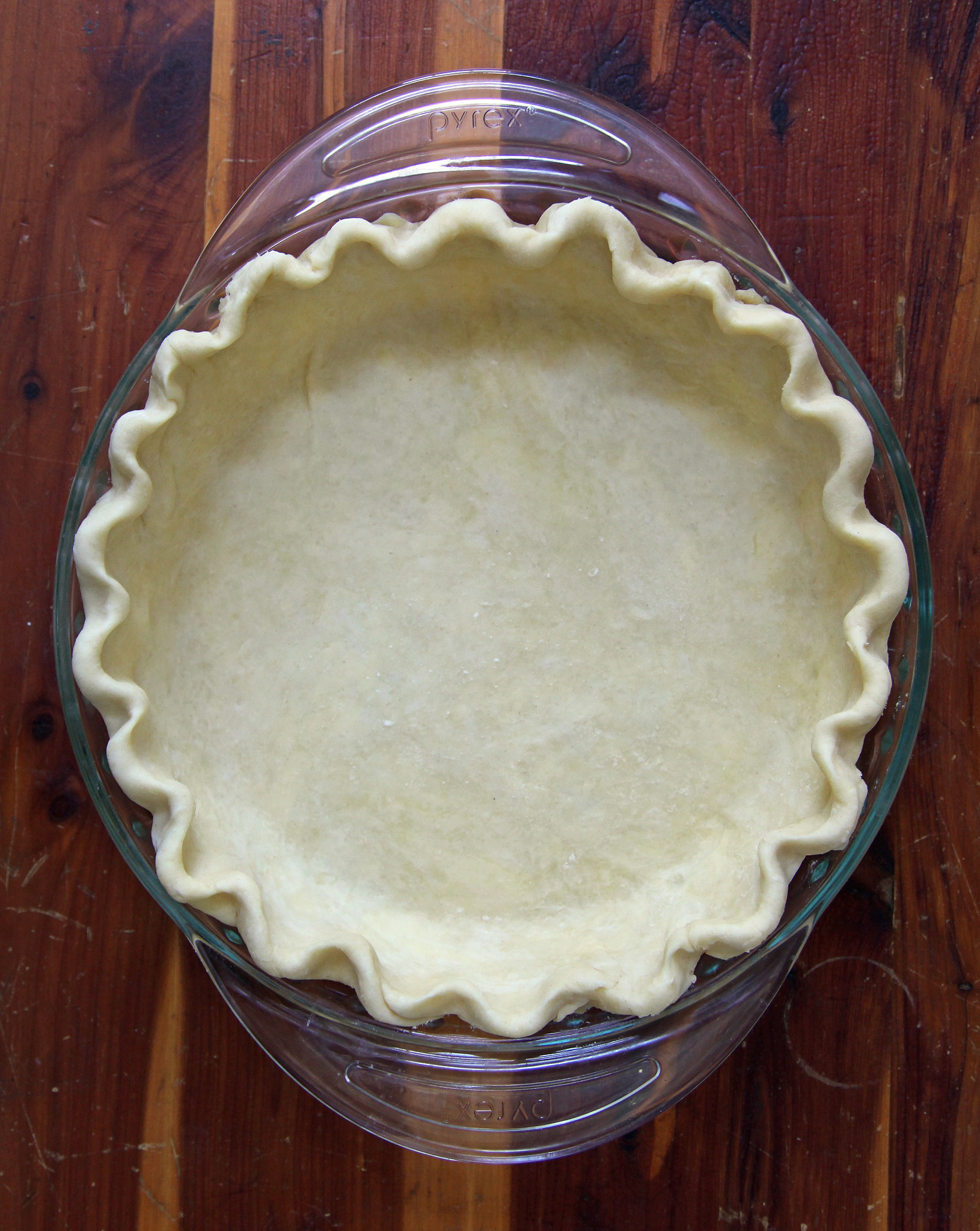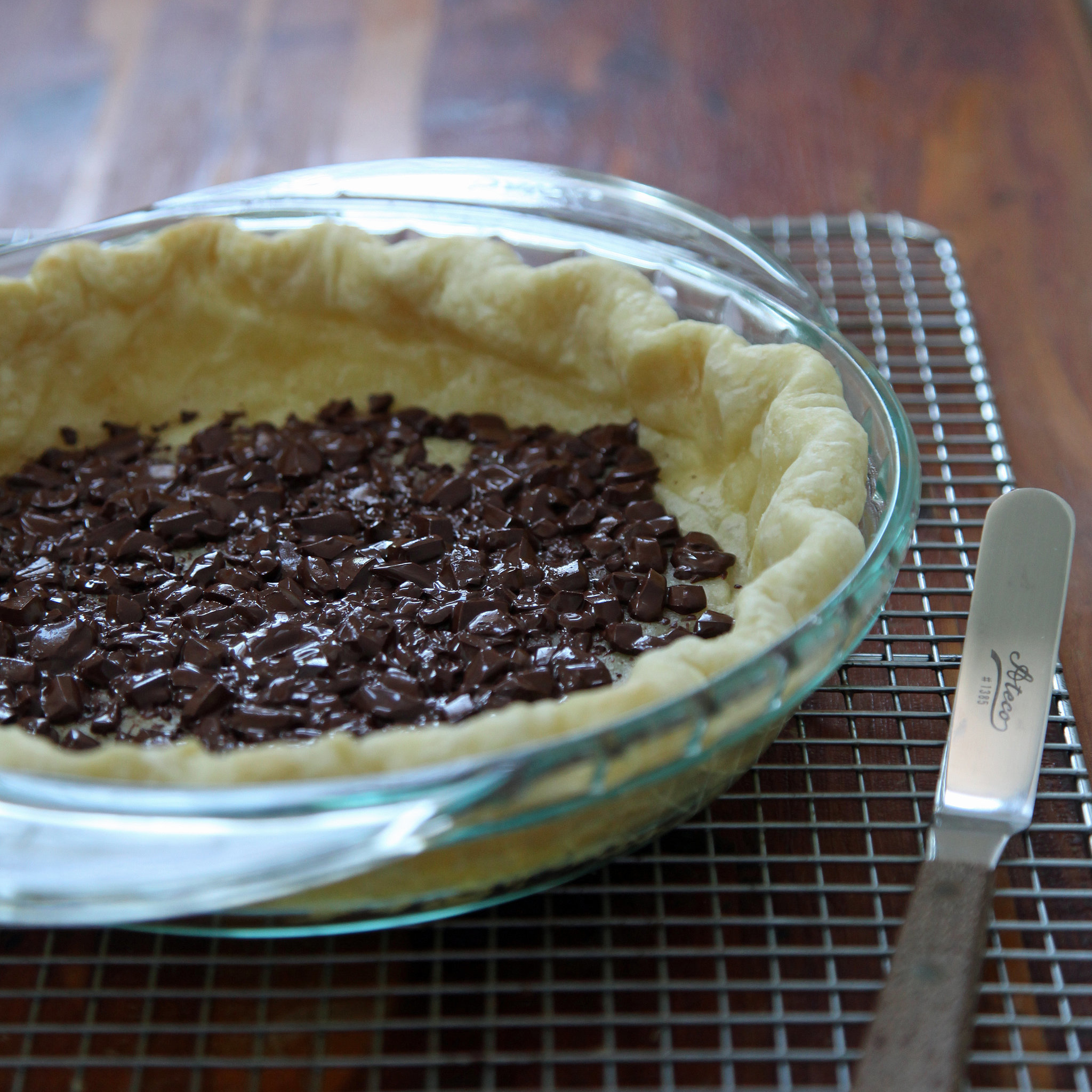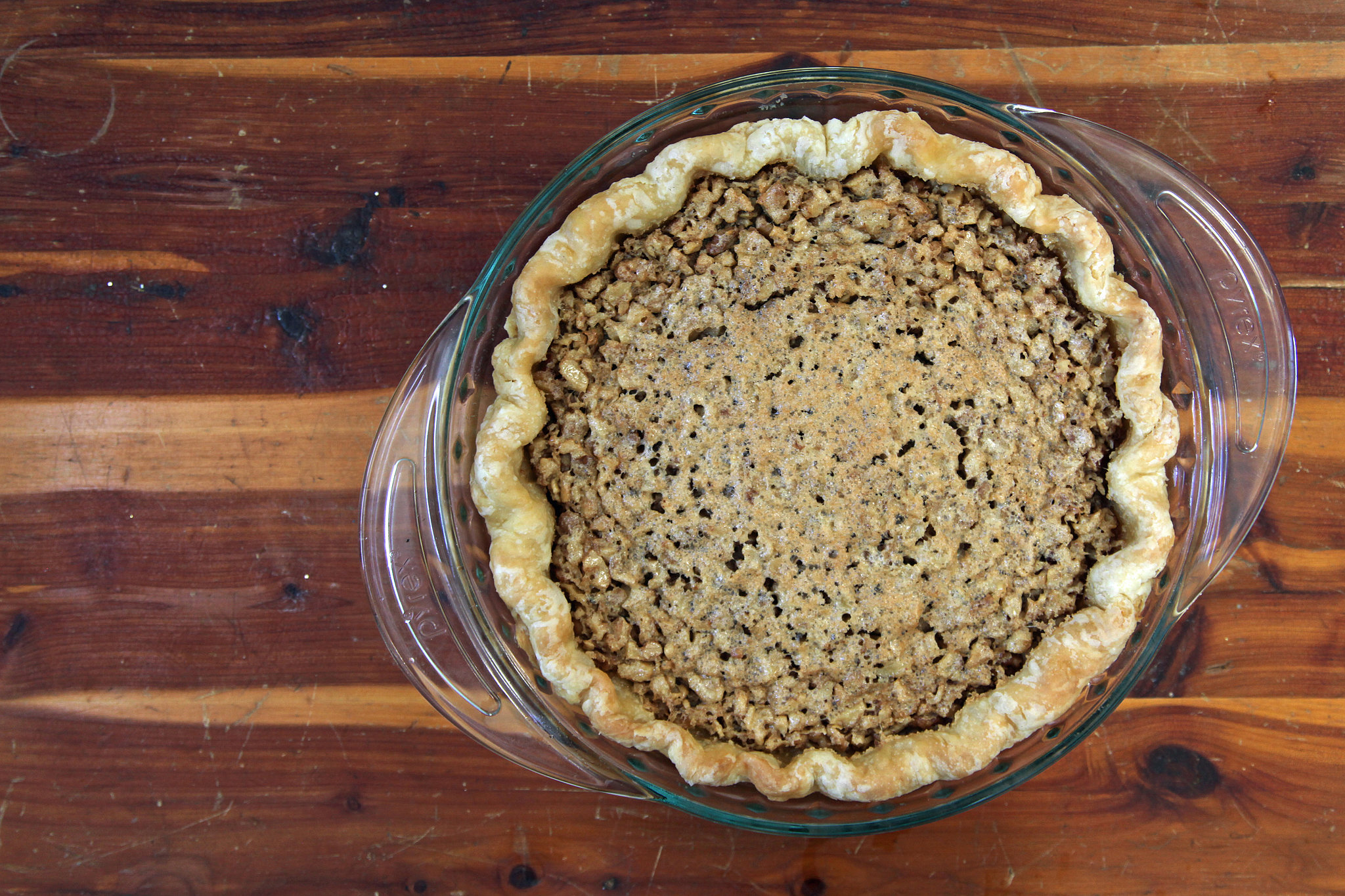 Top it all off with a generous dollop of barely sweetened bourbon-vanilla whipped cream, and it's bound to steal the show at your Kentucky Derby viewing party.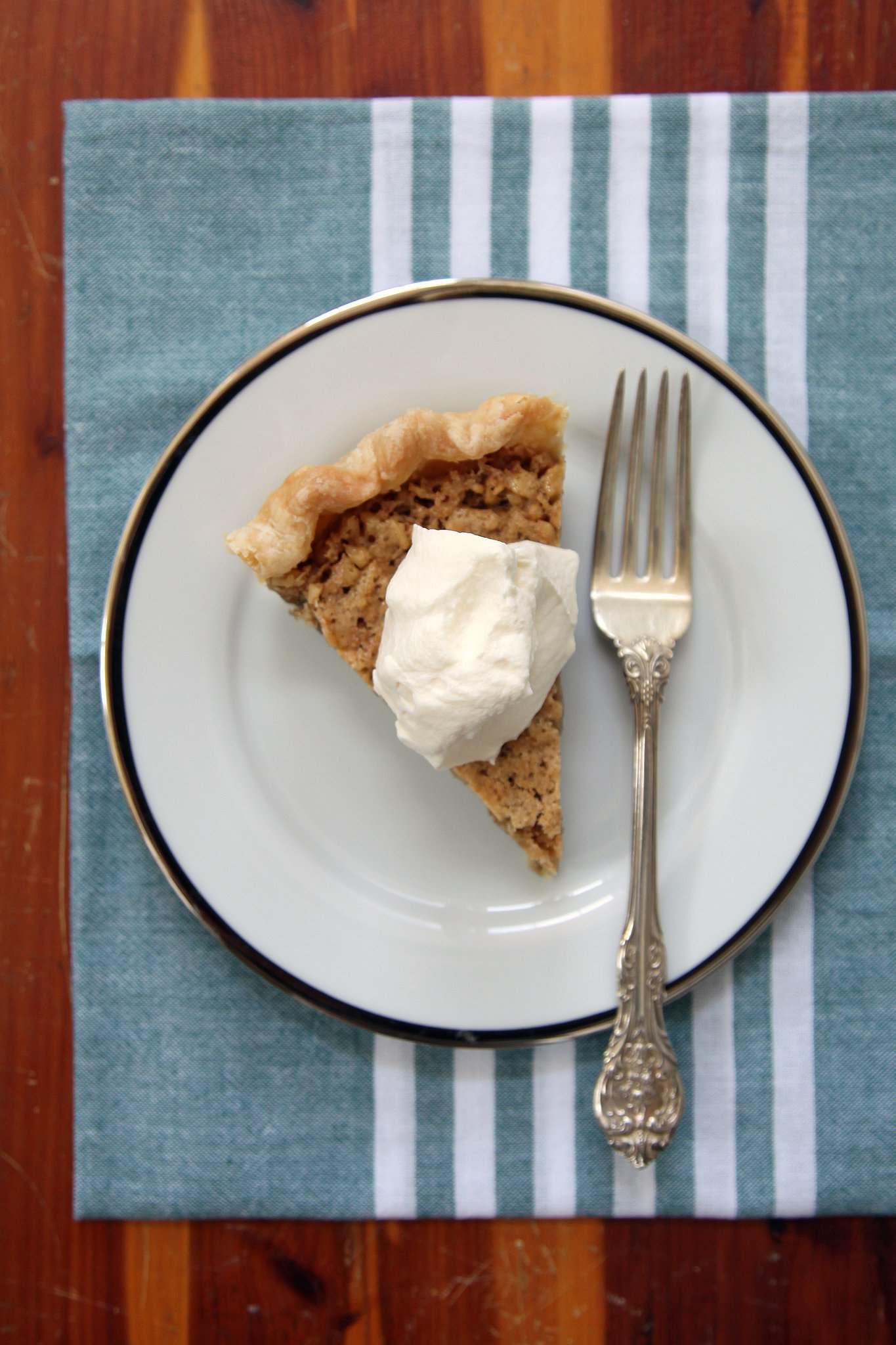 So break out the julep cups, put on your most fabulous hat (or fascinator), stir up a bracing bourbon cocktail or two, and get excited to celebrate the year's most fabulous horse race with a sweet slice of this unforgettable pie.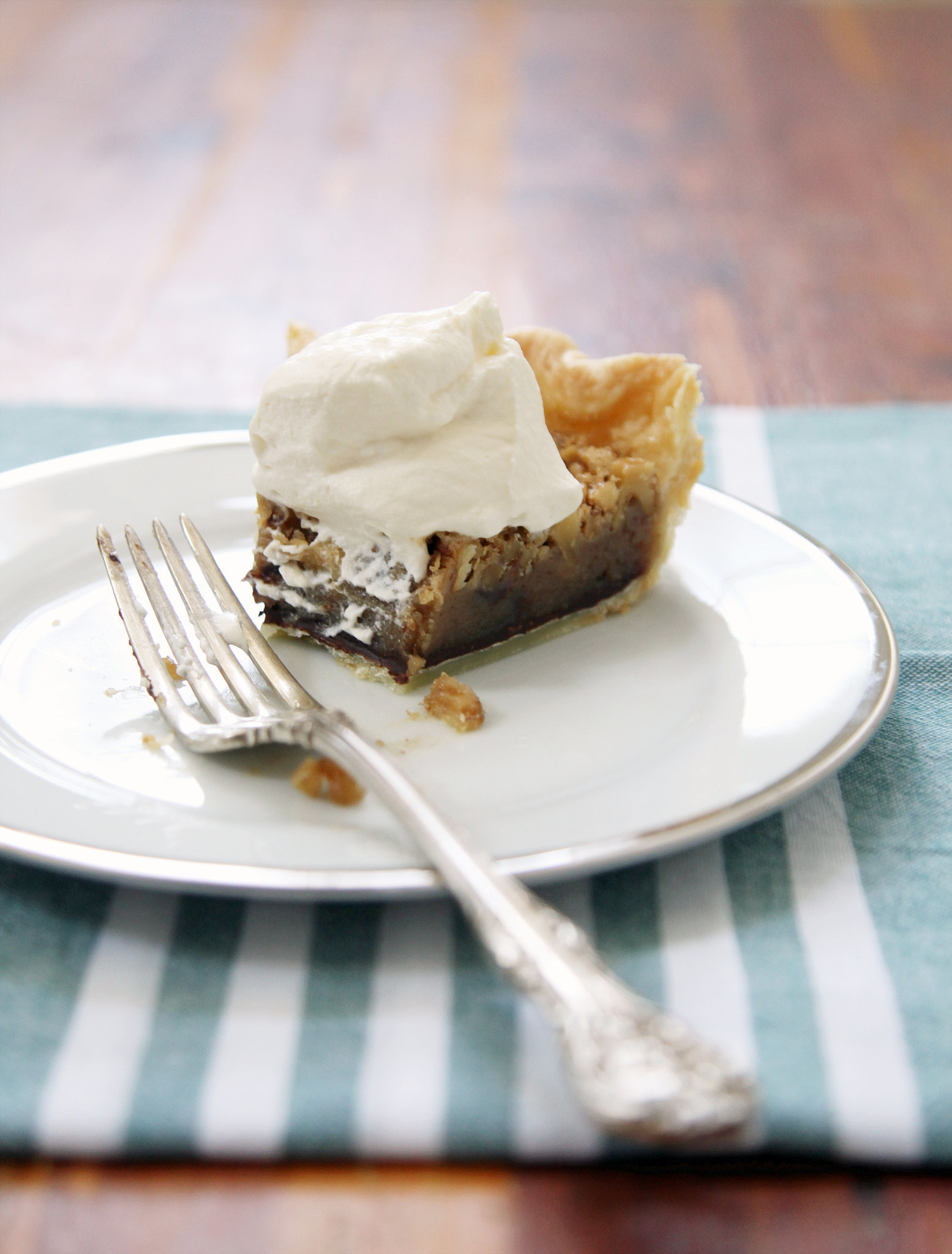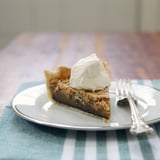 Ingredients
For the Thoroughbred pie:
1 (9-inch) unbaked pie shell
3 ounces bittersweet chocolate, chopped fine
8 tablespoons (1 stick) unsalted butter, cut into 8 pieces
3 tablespoons bourbon
3/4 cup granulated sugar
1/2 cup packed light brown sugar
2 tablespoons cornstarch
1/2 teaspoon salt
2 large eggs plus 1 yolk, lightly beaten
1 teaspoon vanilla extract
1 1/2 cups walnuts, toasted and chopped
For the bourbon whipped cream:
1 1/2 cups heavy cream, chilled
2 tablespoons bourbon
1 1/2 tablespoons confectioners' sugar
3/4 teaspoon vanilla extract
Directions
Make the pie: Cover pie shell with plastic wrap and refrigerate 40 minutes, then freeze 20 minutes. Adjust oven rack to lower-middle position and heat oven to 375°F. Line chilled pie shell with parchment paper, letting parchment hang over edges of dough. Top with pie weights and bake until surface of dough no longer looks wet, 20 to 25 minutes.
Remove pie from oven and reduce oven temperature to 325°F. Carefully remove parchment and weights, and sprinkle chocolate over bottom of hot crust. Let sit 5 minutes, then spread chocolate into even layer; set aside.
Melt butter in small saucepan over medium-low heat. Cook, stirring constantly, until butter is nutty brown, 5 to 7 minutes. Off heat, slowly stir in bourbon (mixture will bubble strongly) and let cool 5 minutes.
Whisk granulated sugar, brown sugar, cornstarch, and salt in large bowl until combined. Add eggs, yolk, and vanilla, whisking until smooth. Slowly whisk in warm butter mixture until incorporated. Stir in walnuts and pour filling into chocolate-lined crust. Bake until filling is puffed and center jiggles slightly when pie is gently shaken, 35 to 40 minutes. Cool on wire rack 4 hours. Serve with bourbon whipped cream. (Pie can be refrigerated, covered, for 2 days.)
Make the bourbon whipped cream: Using stand mixer fitted with whisk, mix all ingredients together on medium-low speed until foamy, about 1 minute. Increase speed to high and whip until stiff peaks form, 1 to 3 minutes.
Information
Category

Desserts, Pies/Tarts

Cuisine

North American

Yield

1 pie