Donald Trump Boycotts Starbucks Red Cups
Donald Trump on the Red Cup Controversy: "Maybe We Should Boycott Starbucks"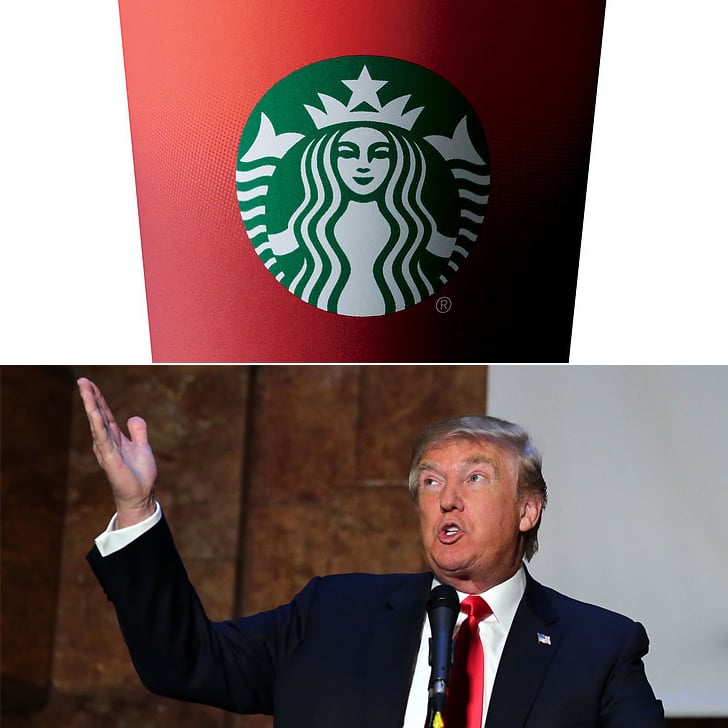 Donald Trump recently boycotted Oreos, and now, despite leasing to Starbucks in Trump Tower, Trump has sided with Christians over the red cup controversy on Monday. While speaking to a group of Americans in Springfield, IL, the Republican presidential candidate said:
"Did you read about Starbucks? No more 'Merry Christmas' on Starbucks. No more. I wouldn't buy. Hey look, I'm speaking against myself. I have one of the most successful Starbucks in Trump Tower. Maybe we should boycott Starbucks? I don't know. Seriously! I don't care. By the way, that's the end of that lease, but who cares? Who cares . . . I will tell you . . . If I become president, we're all going to be saying 'Merry Christmas' again, that I can tell you. That I can tell you."
These comments come just hours before the next Republican presidential debate, which airs tonight. A blow to business in order to win some Christian votes? The campaign is certainly heating up!