Doritos Loaded Review
Doritos Loaded Cheese Wedges Are Basically Drunk-People Food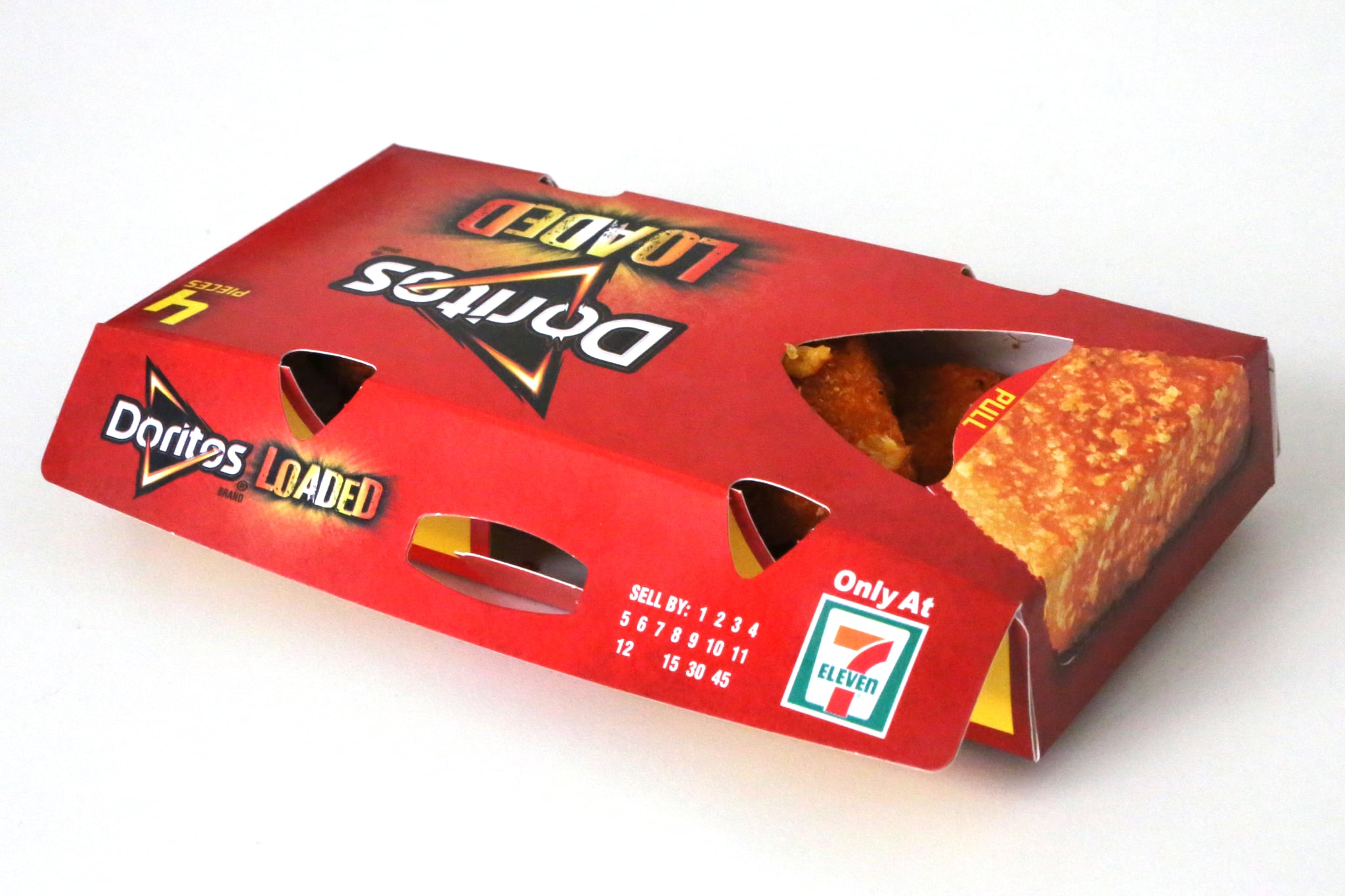 7-Eleven and Doritos released Doritos Loaded Cheese Wedges ($2 for four) nationwide today, and so of course we had to pick up a pack to see what all the fuss is about.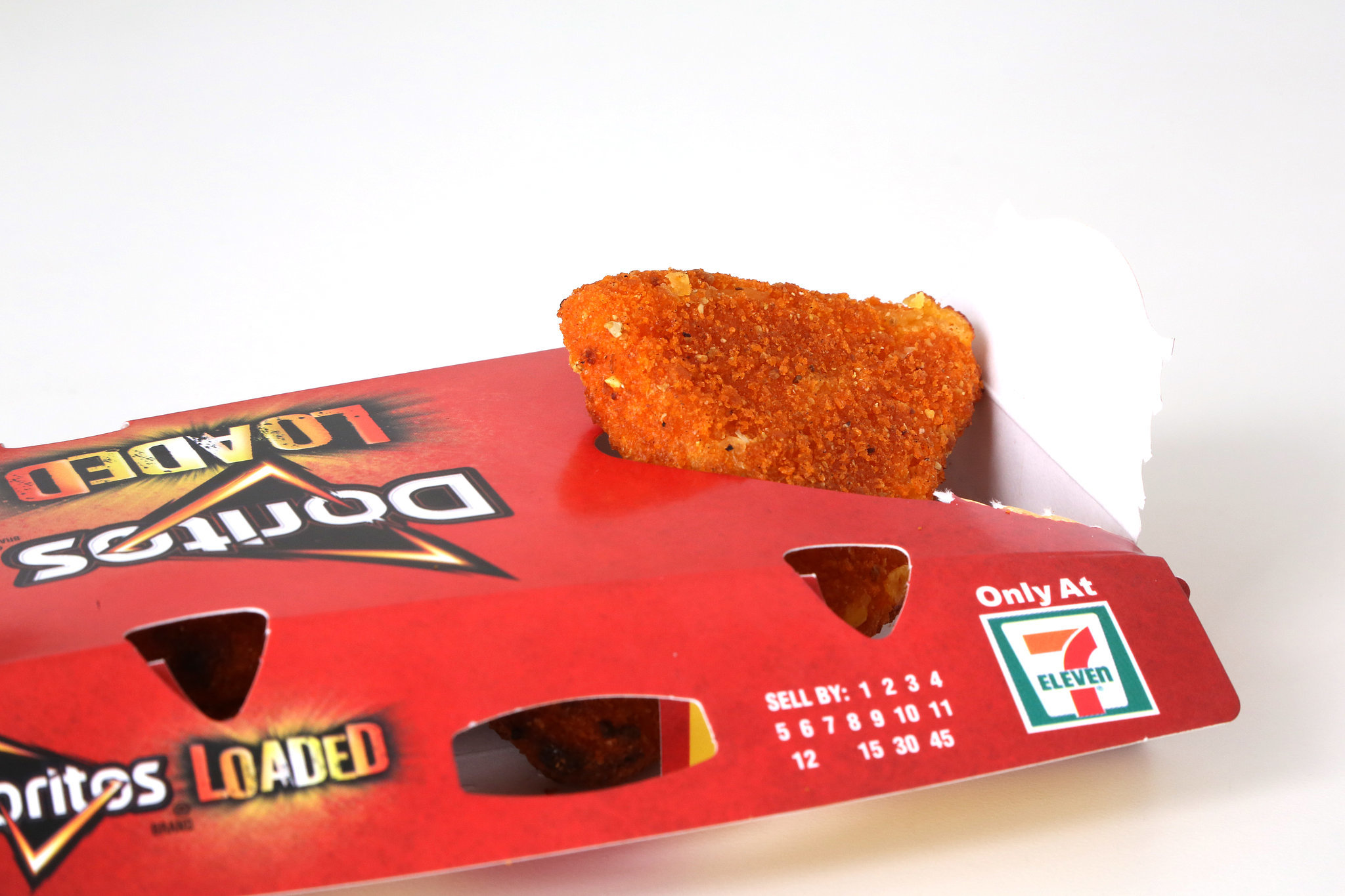 The wedges look like Doritos triangles, and they come in an insulated pack to keep them warm. Immediately, the room smelled of fried cheesy goodness and Doritos Nacho Cheese chips.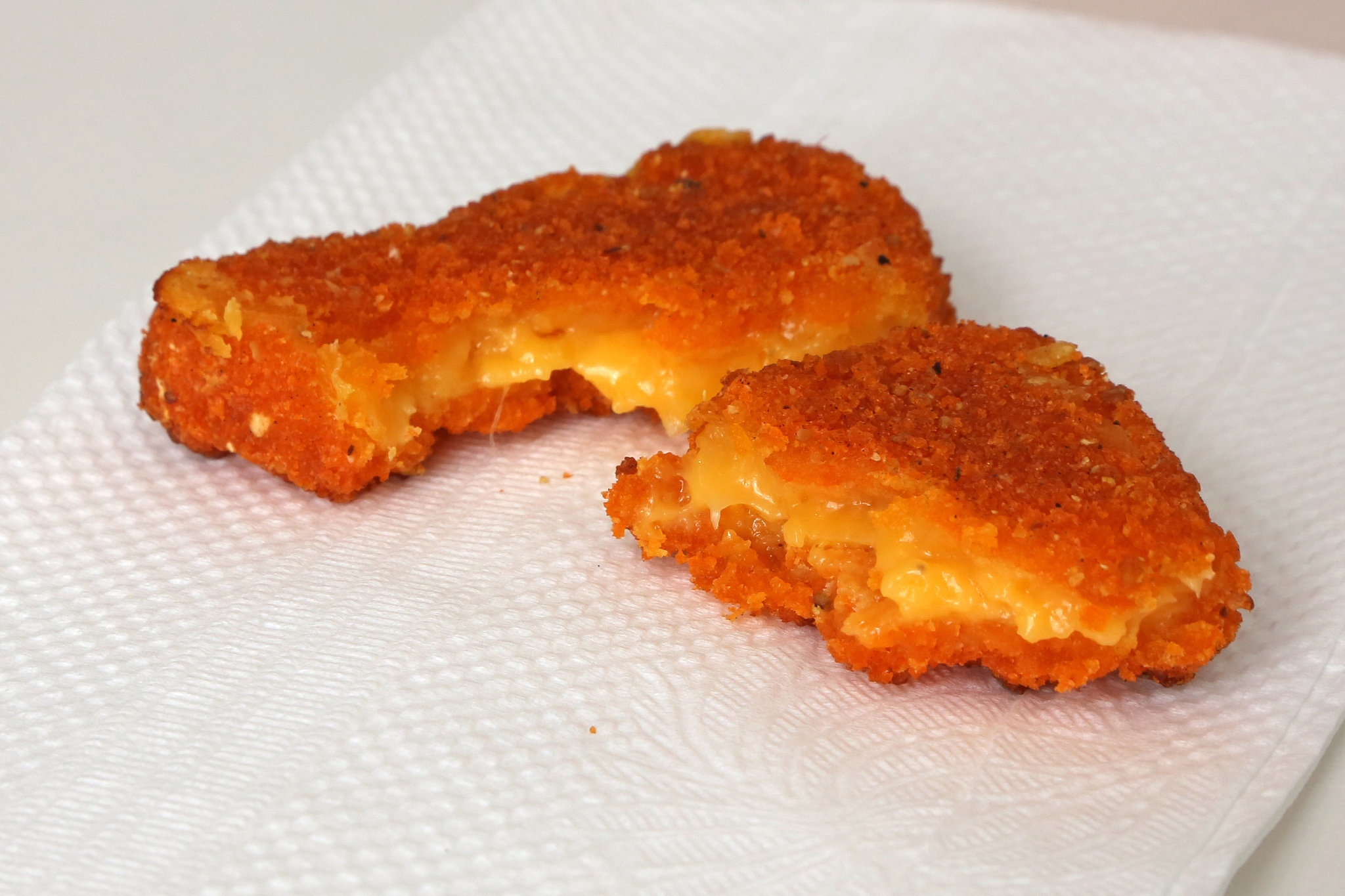 We expected a gooey, stretchy center upon breaking the wedge open, but to our surprise, the wedge is mostly breading with only a little cheese inside. However, the flavor made up for this slight disappointment. Doritos Loaded tastes exactly like a mozzarella stick but with a sharper finish due to the cheddar, gritty pieces of corn from the chips, and, of course, spice factor from the Doritos nacho powder. Sober, it's delicious but daunting; however, all of our tasters agreed, on a night of heavy drinking, we would beeline to the nearest 7-Eleven and gobble up not one but two packs of these heart-stopping snacks.
Here are a few of our favorite quotes from the tasting:
"I would give this a 12/10 if I were drunk."
"Amazing and I'm so mad about it, because I can feel my heart dying with every bite."
"Pretty darn tasty. Do they have Cool Ranch?"
"Good for two seconds, then my heart stopped."
And in case you're wondering, we have developed a home hack for this decadency. Behold the recipe.