Doughnuts as a Wedding Cake Alternative
This Might Just Be the Most Fun Wedding Cake Alternative Out There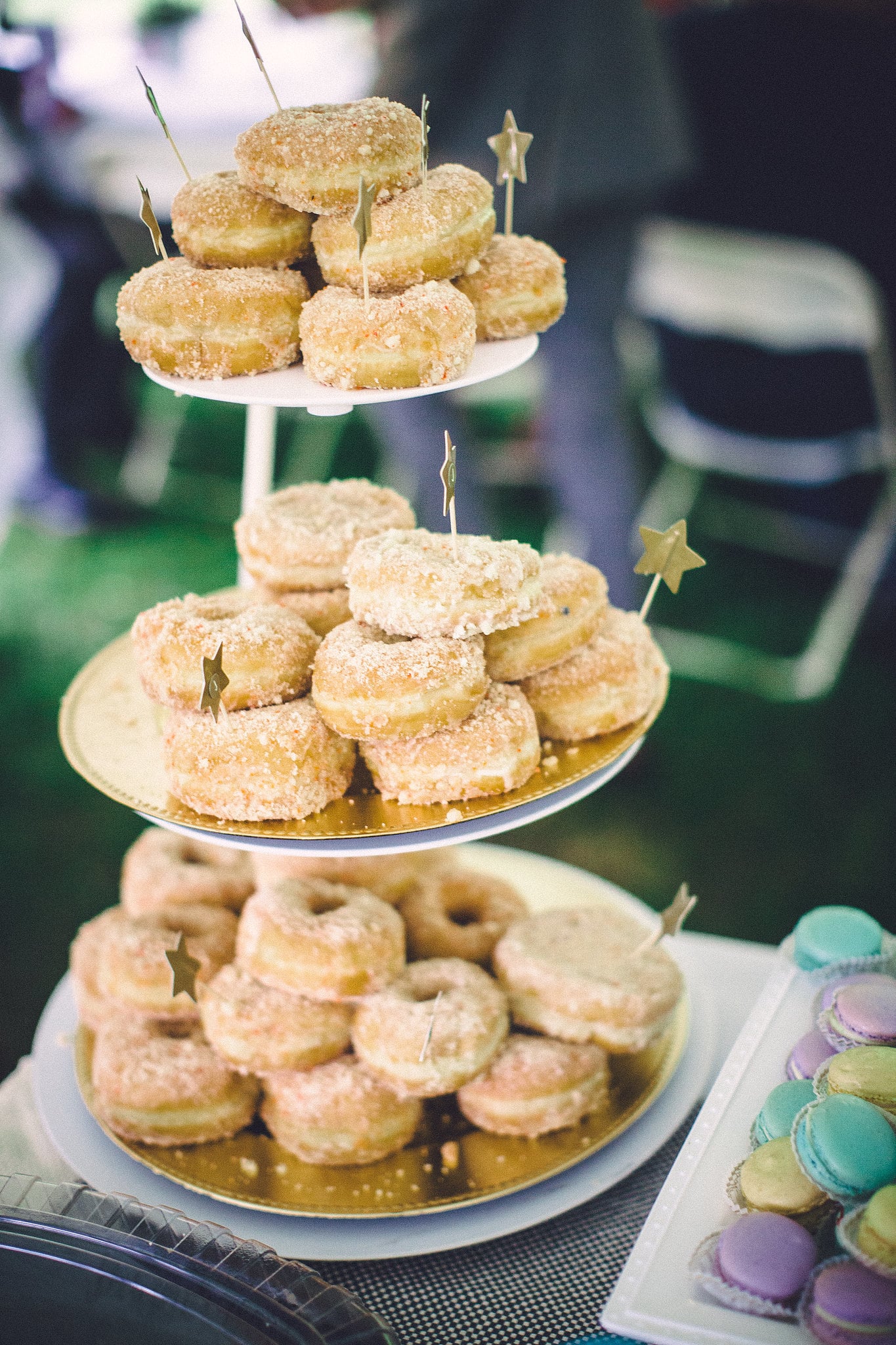 A towering layer cake might be the traditional wedding dessert, but cake's not for everyone or every wedding. Whether you're ambivalent about cake in general, looking for a more affordable dessert option, hosting a whimsical wedding, or going the DIY route, doughnuts are a great option. It's a growing trend to skip cake and instead offer up desserts like pies, cake pops, macarons, and doughnuts, so if you go this route, you'll be in good company!
A few things to consider:
If you don't have a go-to shop near your wedding's locale, search Yelp to find a solid spot. Sample your way through their menu to find your favorites!
Some shops are willing to coordinate sprinkle colors with your wedding color; it never hurts to ask.
Order two to three doughnuts per wedding guest. It might seem like a lot, but they'll go fast. Consider ordering a variety of flavors (or, stick to one for a cohesive look).
Prices vary from doughnut shop to doughnut shop but can be as affordable as $7 or $8 a dozen (high-end doughnut shops top out at around $30 per dozen). If you order three doughnuts per person, have 150 guests, and the doughnuts are $10 per dozen, that works out to be $375.
Place your order in advance (as you would any large order); some spots offer delivery, but many don't. Make sure to pick up (or have someone pick them up for you) the same day to ensure freshness.