Dunkin Donuts Cold Brew
Iced Coffee Drinkers Are Going to Flip Over This Announcement From Dunkin' Donuts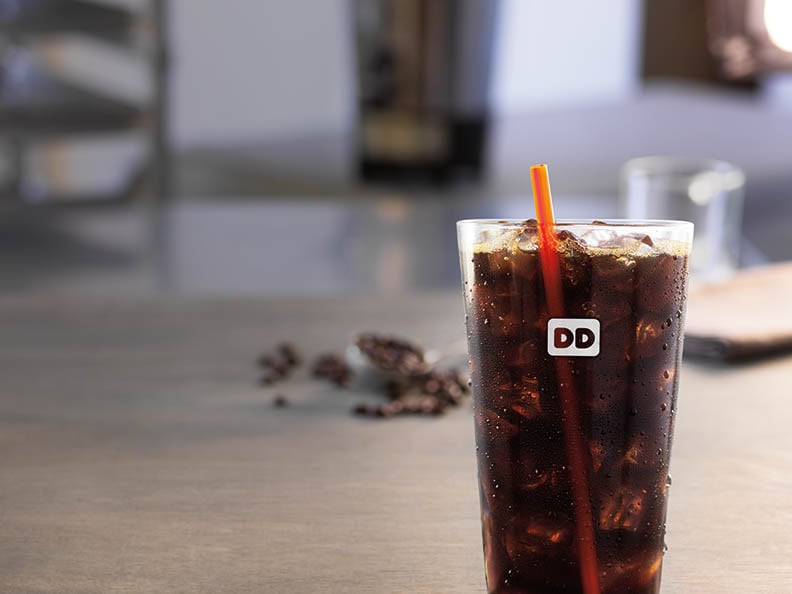 While Dunkin' Donuts has already amassed plenty of customers devoted to its tasty and affordable coffee, the popular chain will soon be upgrading its offerings with the exciting addition of cold brew — available nationwide on Aug. 1.
The cold brew is different from their iced coffee in that it's steeped in cold water over a long period of time, a process which results in a richer — and typically stronger — taste. In a press release, Dunkin' Donuts also said the cold brew will have a slightly "sweeter flavor reminiscent of dark chocolate."
The announcement comes over a year after Starbucks launched its cold brew, which could have potentially urged Dunkin' Donuts to release its own take on the popular drink.
Where will you be getting your cold brew now?
I make my own damn cold brew!