Dunkin' Donuts Peeps Flavored Donuts and Coffee April 2019
Need a Sugar Rush? Peeps Doughnuts and Coffee Will Soon Be Hatching at a Dunkin' Near You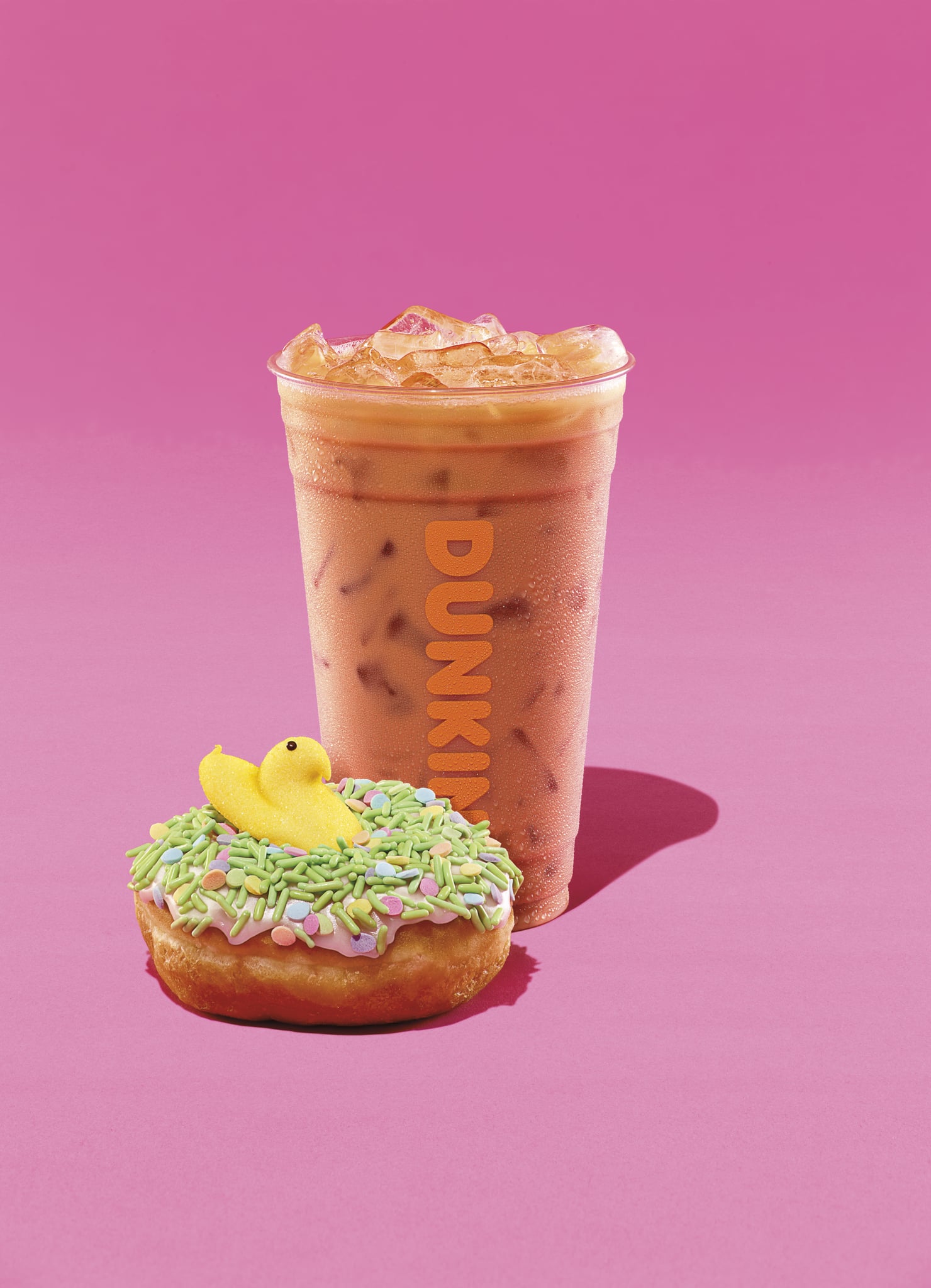 And just like that, Easter is already on the horizon — so naturally, Dunkin' Donuts is celebrating the impending holiday in the only way that makes sense: with Peeps-flavored coffee and doughnuts.
Yes, beginning on April 1, guests visiting any participating Dunkin' locations will be able to celebrate the official start of Spring by purchasing the chain's brand-new doughnut, which comes covered in white icing and a mix of green and egg-shaped rainbow sprinkles, and topped with a bright yellow Peeps Marshmallow chick. And if the doughnut isn't enough to rock your boat, Dunkin' is also adding the sugary taste of classic Peeps to all of its coffee drinks for a limited time.
In addition, Dunkin' will also send a custom-sculpted coffee car alongside a Peepmobile on a road trip from Bethlehem, PA (the birthplace of the Peep!) to the doughnut brand's own hometown in Quincy, MA. Along the way, the vehicle will stop at six Dunkin' locations and hand out free coffee and doughnuts to the first 250 guests who show. It's not a bad way to celebrate Easter, if you ask me.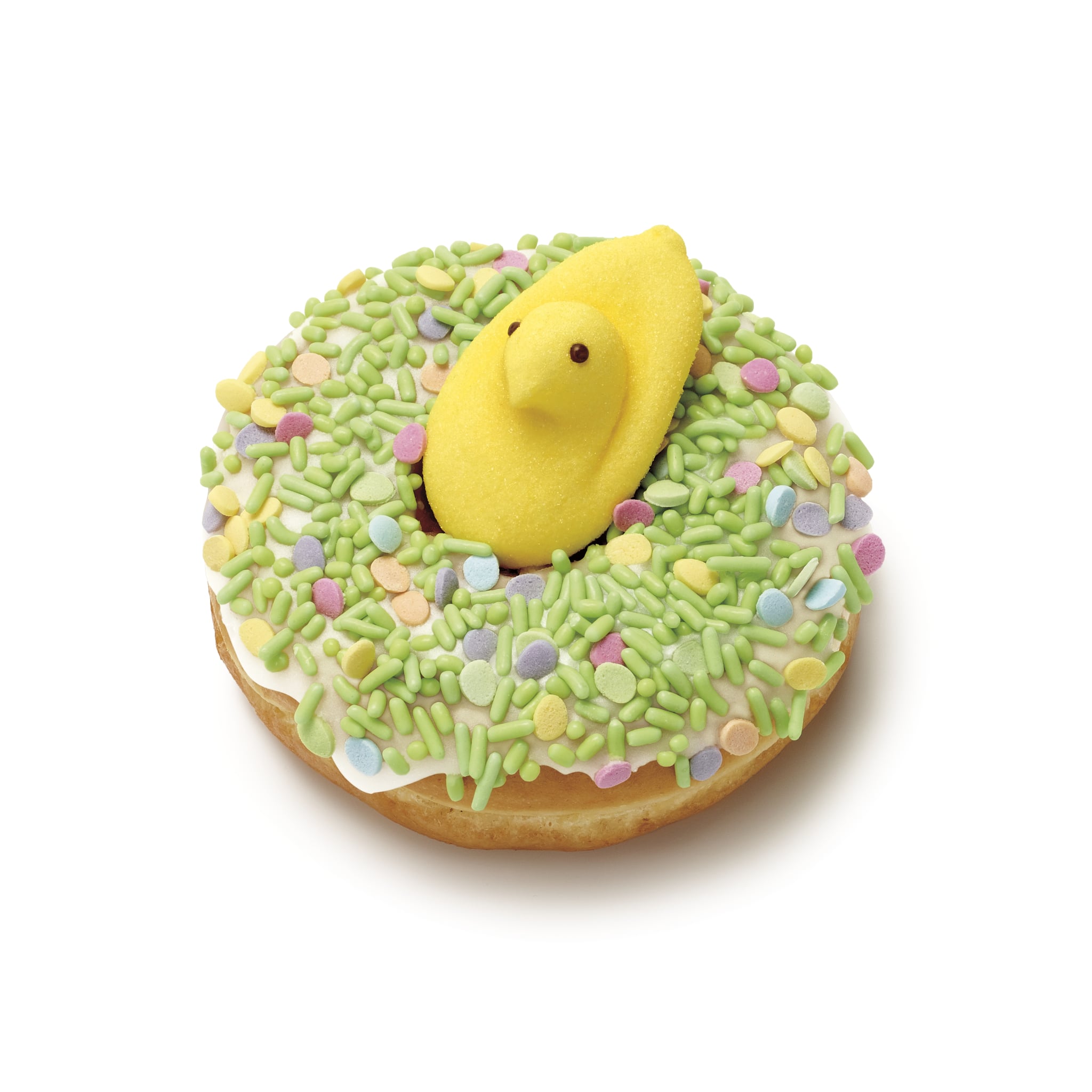 Image Source: Dunkin'